The 100 Percent Guy
Porsche Central and Eastern Europe – Perseverance and a drive to win. That is what you need to turn losses into wins and to make your dreams come true. Slovakian hockey player, Marian Hossa, put this into practice and can now enjoy the fruit of his hard labor in a Porsche 911 Turbo.
It was a long walk to the dressing room. On February 27, 2010, Marian Hossa had just lost the bronze medal ice hockey game in the Winter Olympics in Vancouver, even though Slovakia had been two goals up against Finland before the final period. He'd been so close. Again. After back-to-back losses in the Stanley Cup finals, the ultimate prize in the hockey world, this was the third painful moment in the last two years.
Marian did play great hockey, though. He was the second most productive player in the Olympics, just behind his teammate Pavol Demitra. But at this moment, questions started running through his head. "What else can I do?" and "Will I ever win anything?"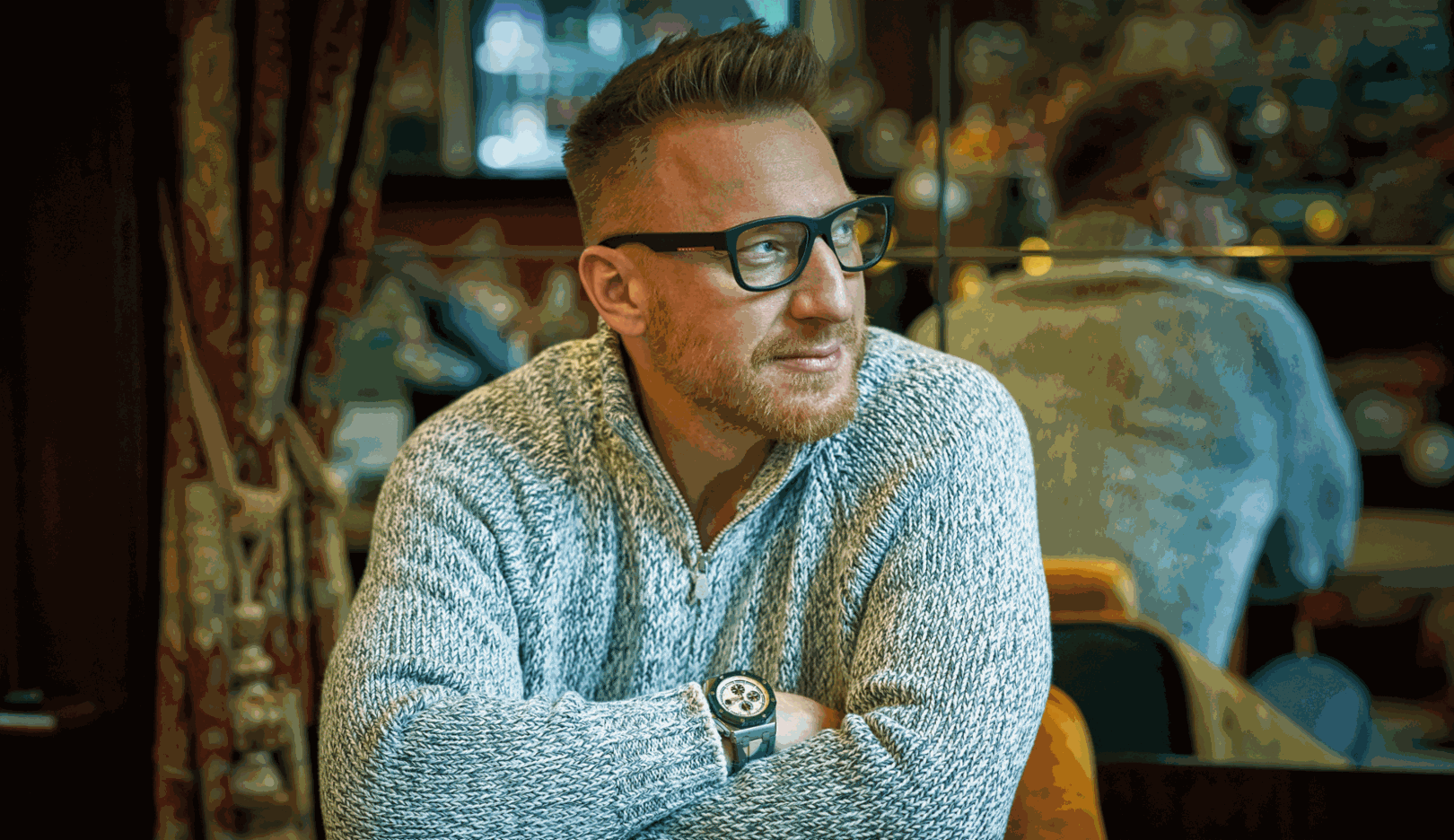 If someone had told him that evening that this was the beginning of the winning period of his career that would ultimately see him winning three Stanley Cups, being inducted into the Hockey Hall of Fame on the first ballot, and being only the eighth player in almost 100 years to have his jersey retired by the Chicago Blackhawks, he would probably have laughed. "Know- ing back then that I would win just one cup would have been brilliant," he says now, looking back at that tough moment.

How do you remember that evening?

Well, at the time, I had lost two Stanley Cup finals. I was having great seasons, though. I was scoring a lot of goals, points. But in the end, it was a loss. In Vancouver, we were so close to winning the medal for Slovakia for the first time ever. I was walking to the dressing room and just saying to myself, "This is unbelievable. What else can I do to win something?" In that moment, you start overthinking it. Asking yourself why? Why is this happening to me? Definitely a tough moment of my career.

What should you do in a moment like that?

You have to forget right away. I told myself, "Don't feel sorry for yourself." I knew I was a really good hockey player. I knew I was on a great team. The season was still ahead of us. In moments like that, you just have to look forward and start working even harder. And focus on the new things coming.

After days like that, what gets you out of bed the next morning?

The motivation to win. That was my drive. And the negative comments about me. The haters. Things you start hearing from people. I don't read the papers very much, but whether you want to or not, you hear things. And for me, that was the fuel. To prove them wrong. To show that I can win, to myself and to the team. I can't change whatever happened in the past. But I can change the future.

Four months later, your Chicago Blackhawks won the Stanley Cup, beating Philadelphia in overtime in the sixth game ...

Yes, that's number one on my list of best memories. Especially after those two back-to-back losses in the finals.

What was better, winning the Stanley Cup or getting into the Hockey Hall of Fame?

Well, it's a tough question. But try to imagine that for two months you're in a constant battle along with your teammates to win the cup. And in the end, you win. That's the best feeling. Don't get me wrong, getting your jersey retired or getting into the Hall of Fame, the ceremony is unbelievable. You have the whole family there. Basically it's all about you. It's beautiful. But I believe winning with your team is better. I didn't play hockey to get into the Hall of Fame. I played it to win the Stanley Cup.

After losing the finals twice, you won three Stanley Cups with Chicago. How important is the "luck factor" in winning the ultimate prize?

Well, it's one thing to be lucky. But you have to be prepared to be lucky. It's not like you tell yourself: "Maybe I will get lucky; maybe I will win." You have to work hard, be prepared, be determined, be disciplined, and be ready to pay the price. There are a lot of factors. And only then might luck go your way.

Obviously, you have to risk a lot to win. After the first loss in the Stanley Cup, you had offers for long-term contracts for tens of millions of dollars. Instead, you went to Detroit, the team you had lost to in the final, for just one season. How did you let go of such long-term security and a ton of money?

In Pittsburgh, they offered me a five-year deal for 7.5 million dollars per year. In Edmonton, they offered ten years for close to 90 to 100 million dollars. But Edmonton was a team in the process of rebuilding. I knew they wouldn't be good for another five years. In Detroit, they had already won three or four Stanley Cups. They had been successful for such a long time. I wanted to open the door to Detroit's kitchen and have a look at what they were cooking in there. So even if it was just for a year, I wanted to learn from the future members of the Hall of Fame, because it would help me become a better hockey player. Obviously, there was a good chance of winning the cup there and that was also one of the reasons I signed with them.
"The motivation to win. That was my drive. I wanted to fulfill my dreams and show the haters I was a great hockey player."
Experiencing the Detroit dynasty from the inside, what was different?

Everything. The professionalism. How the players act after games. The work ethic. They also enjoyed a lot of things off the ice, but as soon as there was practice, everybody was ready. Nobody complained about being tired. Everybody was ready to put everything into the practice or into the game. The coaching staff and the preparation for the game were one of the best I saw. And I also wanted to see how they handled the media when things were not going the right way. They didn't panic. We didn't lose many games that year. But when we did, I looked at the people. And they were just calm, no worries. They answered the media professionally. Didn't get frustrated. And as soon as we started winning, everything went back to normal.

What were the big lessons you took away from Detroit?

There were a lot. How to stay humble. Don't get too high when things are going right, but don't get low either. Never too high, never too low, that was my motto. Just go with the flow, kind of steady in the middle. I never tried to be a superstar, even when I scored a lot of goals. And I didn't try to hide when things didn't go exactly my way. I always had my chin up. That's what I learned from those guys. Stay confident, but always humble.

What does it take for a team to win the Stanley Cup?

I think it's about the sacrifice. When I was in Detroit, I thought I was working hard. But then I realized that there was another level. You might think that there isn't, but there is. That's what I learned in Detroit. And I brought it with me to Chicago. There were some tough games when I thought I had reached my limit. But somehow we found a way to go even further. There is a very tiny bit in certain games, when you think you can't do it, but you can. And that tiny bit is the difference between winning the cup and not winning the cup. That's what I learned from the guys in Detroit. They always found the extra fuel to beat the opponent. Even when you think you're dead. There is always some extra fuel left in the tank.

What strengths can you count on even in bad times?

I really pride myself on being consistent. Being a good example for the young players when I was getting older. And I bring my best every day, to every game. It's almost impossible to be at your best for 82 games of the regular season. But the effort I put into my game was important to me. Even when I had a bad game, at least they saw me working hard. And I think they could always count on me to give my best effort.

What's more important, talent or hard work?

Talent without hard work doesn't get you far. When you reach a certain level, such as the world championship or NHL, there are so many tal- ented players. Only hard work gets you ahead of the competition. And when you stop working hard, the competition will get ahead of you. That's why hard work is so important if you want to get somewhere.

Where did you get your work ethic from?

My dad always taught me that if I do something, I should do it 100 per- cent. Otherwise, it doesn't make sense and I shouldn't bother at all. And it stuck in my head. I've always loved hockey. I wanted to be good at it. But when I was a teenager, kids from school went to dance clubs or for a ski trip. And I couldn't go. Because I had a game, or practice. I had to sacrifice those things. I was always disciplined. I always knew what I had to do. My dad taught me the first lessons and then I learned from other players I looked up to.

Were you the same in your childhood?

In some ways. I always kept my things tidy so I knew where they were.
I like my things nicely organized in my drawers. I can get frustrated when my kids move something, when they take the scissors and don't return them. I hate when I ask people to be somewhere at a certain time and they're late. My buddies sometimes call me "the German," because when I say let's meet at twelve, I want to be there at twelve. I think I've eased up a little after my career. But still I want to be organized.

Now you're retired from hockey, what makes you happy?

I've heard before that when athletes retire, they can get frustrated because there's something missing in their lives. Thank God I haven't had that problem. I'm busy with my business; I opened a golf course, and I have a family. And it's nice that I can manage my time and don't have to wake up for practice. I drive the kids to school, talk to my wife, and we make daily plans. I love it. I'm just trying to have a good time with my kids and my family.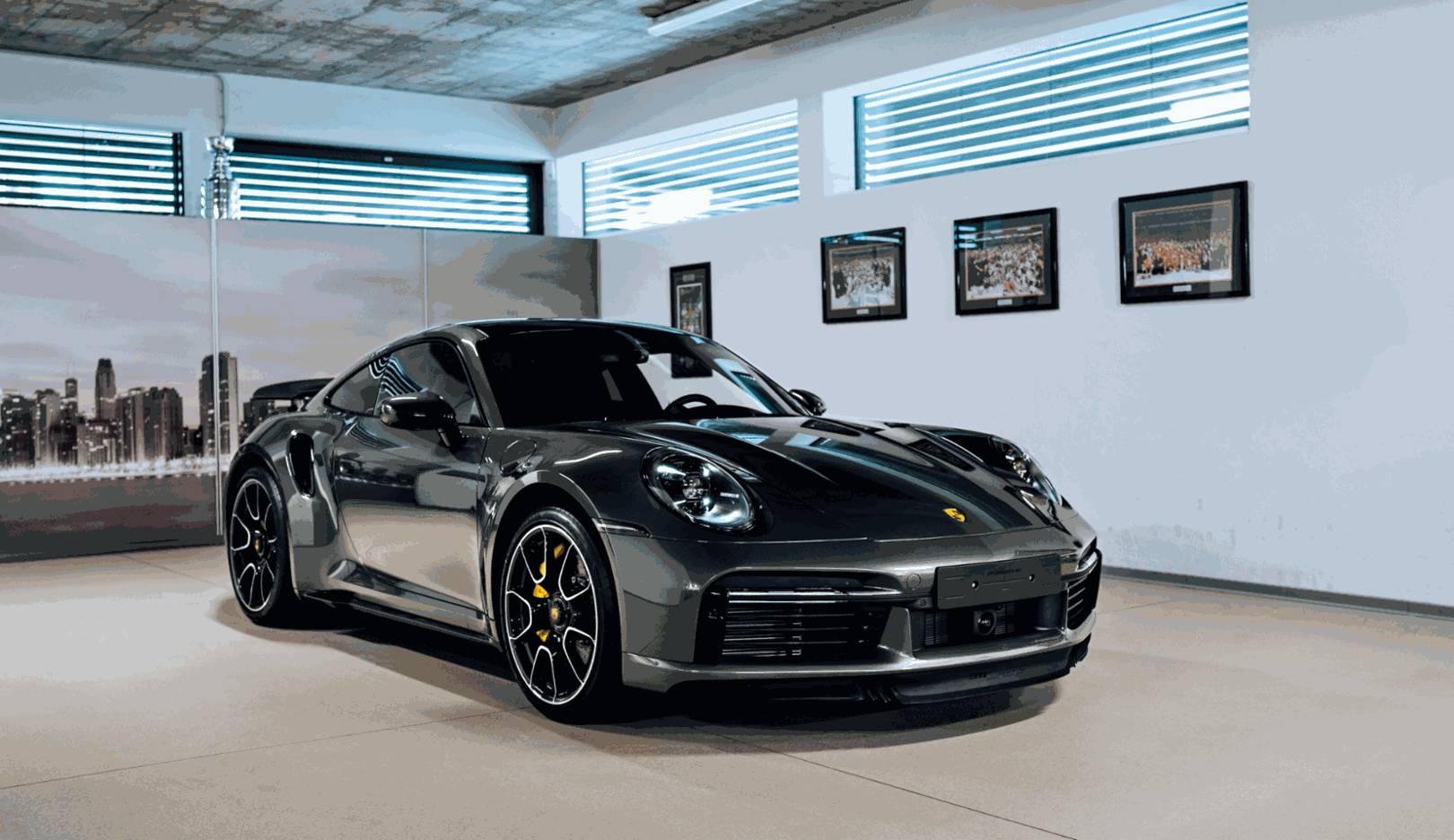 Living in a small apartment during communism, could you imagine the life you have now? Spending two decades in North America, obviously having the possibility to buy whatever you want ...

No, I never thought about that. Sometimes, I go to Marian Gaborik's hockey school and I talk to the kids. And they ask me: "How many cars do you drive, how much money do you have, how big was your con- tract?" And those are just the wrong questions. They shouldn't worry about those things. They should worry about having fun, playing the game they love. That's why they're there. When I was a kid, it never crossed my mind to think about being a millionaire or driving a nice car. I loved hockey. I loved to play it. And I wanted to be the best I could be. I wanted to play for my country. I wanted to play in the best league in the world. And that was it.

But you had one dream you mentioned in your recent biography. You wanted to have a Porsche 911 Turbo.

Funny you should say that. Today, I went to Porsche because my car had arrived. When I signed my rookie contract in the late 1990s, my agent asked me what I would like to buy. And I said a Porsche 911 Turbo, because that was my dream car at the time. He said it probably wasn't a good idea to buy it right away and maybe I could buy one from my next contract. I said fine, I'm ok with not having the Turbo right away (smile). Fast forward, my career ended and I still hadn't bought one. Then I said to myself, maybe if I get into the Hall of Fame, or my jersey gets retired. Both things happened and now finally, I have my Turbo, and I can't wait to drive it home.

Well that took some time ...

It did. But it'll feel so much more special because of that.
Consumption data
911 Turbo
WLTP*
12.3 – 12.0 l/100 km

279 – 271 g/km
Taycan GTS
WLTP*
0 g/km

23.3 – 20.4 kWh/100 km

439 – 502 km