Christophorus App
The new—free—Christophorus app puts the Porsche magazine on your mobile device. Enjoy it in thirteen languages with entertaining videos, astonishing 3-D animations, informative graphics, and brilliant photo galleries. All content has been optimized with responsive design for Apple and Android smartphones and tablets.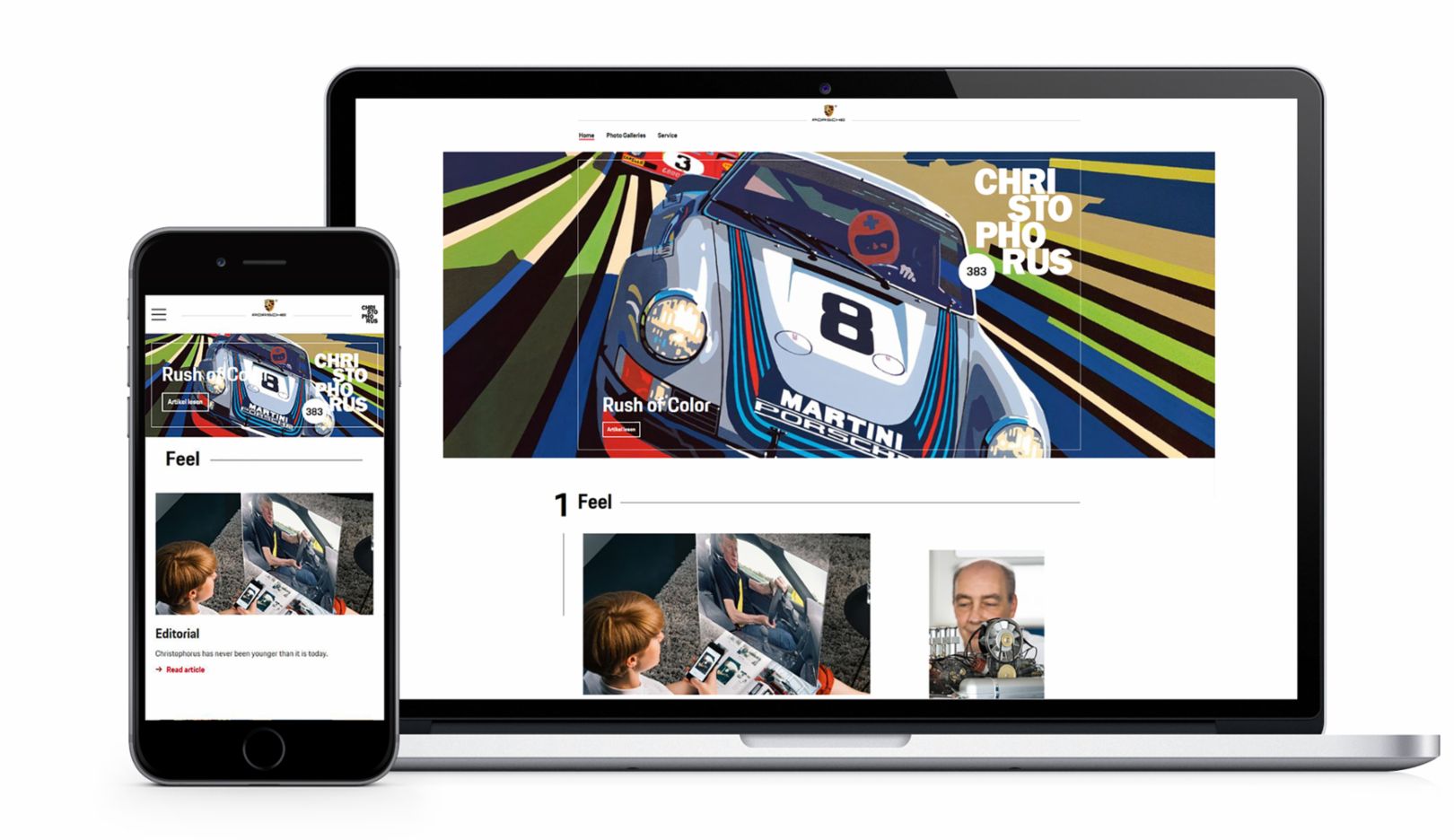 Contact
Questions, comments, or suggestions for Christophorus? Contact the editors directly at christophorus@porsche.de—we look forward to hearing from you.
Subscribe
Christophorus is the official magazine for Porsche customers, and one of the oldest and most famous customer magazines worldwide. All issues have been numbered consecutively since publication began in 1952.
Named after the patron saint of travelers, the magazine features remarkable information on cars and engineering, and unique glimpses behind the scenes of the company.
Christophorus currently appears five times a year in German, English, French, Italian, Spanish, Portuguese, Russian, Simplified Chinese, Japanese, Korean, Traditional Chinese, Dutch, and Polish.
Five-issue subscriptions are available for €30 a year (including sales tax and shipping).
Subscribe or give a gift subscription