Silver bullets
Porsche Australia & New Zealand – Lifestyle: How a Porsche 356 inspired a champion cyclist to create a one-off racing machine.
The garage at Simon Gerrans' Melbourne home isn't a gallery. But open the door and you'll be greeted by two works of mechanical art that appear to share the same design DNA, despite their obvious differences and 65-year age gap.
But this isn't a trick. Or a coincidence.
"A big part of the cycling business I run, the Service Course, is focused on giving our customers the opportunity to build their dream bicycle," says the former professional road racing cyclist, whose long CV of competition successes include winning the yellow jersey in the 2013 Tour de France.
"Custom bikes are a bit like buying a suit. You can go to a department store and choose a suit off the rack. You put it on and think 'that's a great fit and looks good'. But to get to that next level of detail you need to go to a tailor. Here, you get individually measured, you choose every small detail right down to the button holes, and you get a suit that's made specifically for you – and there's no other like it. That's the process we follow with the bikes we build for our customers."
And it's exactly the process he followed when he built his own two-wheeled dream machine.
"I have a few custom bikes of my own," he adds. "But I didn't have one with a hand-built carbon-fibre frame."
It sparked the idea for a special project. And he found its design inspiration sitting next to his small bike collection at home.
"I'm very passionate about my Porsche 356. And I thought it'd be fantastic to create a nice little connection between this special car and this new, start-of-the-art bike."
Simon's 1956 356A Coupé was the perfect muse. The car captivated him when he first saw one as an 18-year-old, triggering a dream to own one some day. And he made it a special reward when he eventually could.
"I bought it for myself as a 30th birthday gift," he says, smiling. "I was still racing professionally and living in Monaco at the time. And a lot of the people I knew there were driving new supercars, but I wanted something that was timeless. I've owned it now for ten years. It was originally from New York. It had two owners prior to me and I bought the car after it was converted and fully restored here in Australia."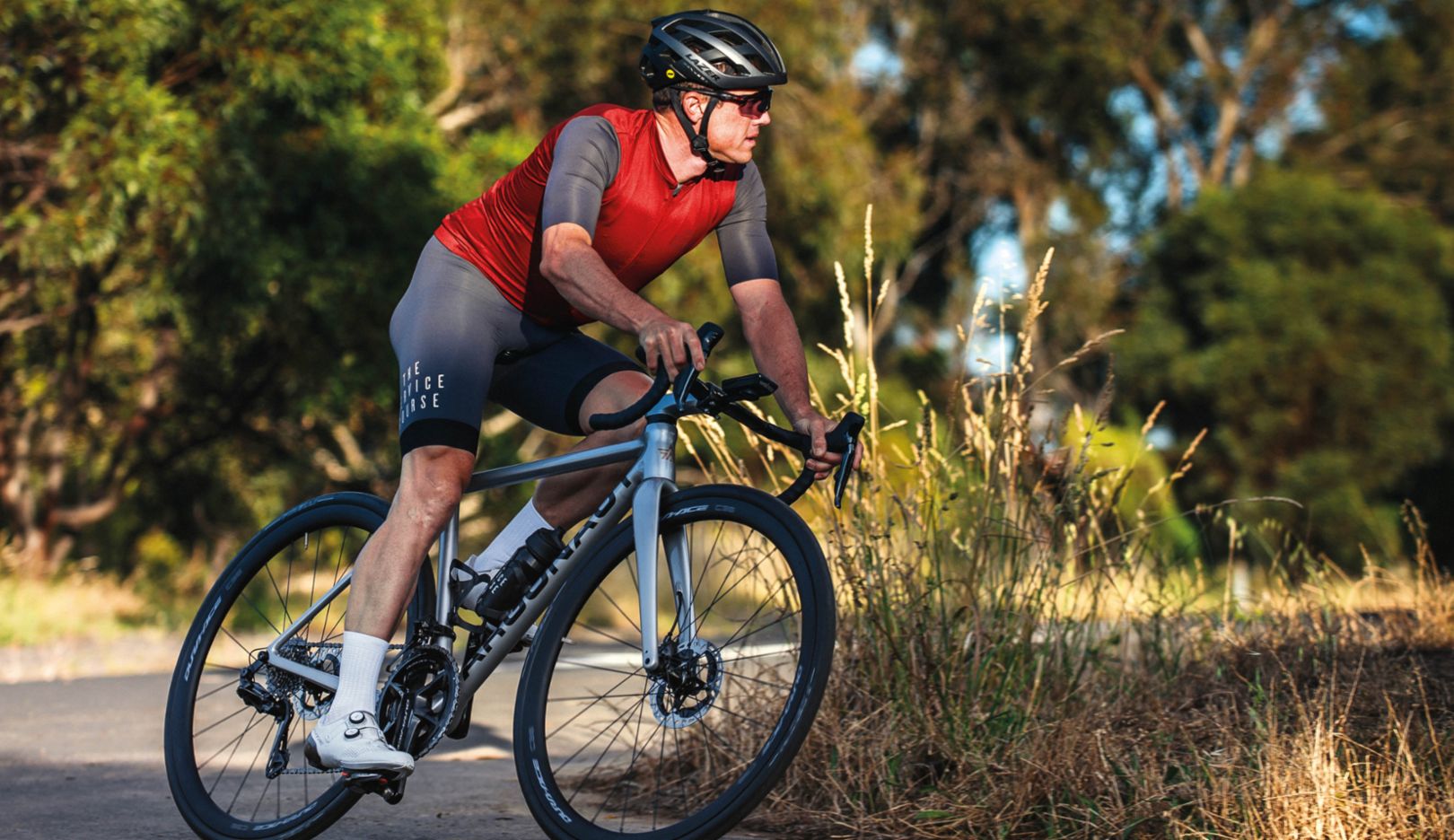 The car's local restoration was extensively documented and includes a complete photo album that today sits in Simon's office, brimming with images not dissimilar to the creative process Simon sees with his own customers' tailor-made bikes.
"I'm fortunate to see these special creations come together, a number of which have been Argonaut bikes. And it inspired me to turn to Argonaut for the basis of my own special build."
The project kicked off in May 2021. Argonaut Cycles' Ben Farver crafted the frameset at his company's home base in Portland, Oregon, in the USA. Before being shipped to Australia for assembly, the sculpted carbon-fibre structures were painted to match Simon's 356A Coupé.
Once it arrived in Melbourne, Dan at Superbe Velo Service completed the bike's highly detailed construction, which included fitting the best componentry available. These highlights include Shimano's new-edition Dura-Ace R9200 groupset, C36 wheels and Dura-Ace 9100 carbon pedals, a combination of components described as 'the latest and best technology you can put on a bicycle'.
Completing Simon's unique bike were various Porsche-inspired touches, such as the tailored leather bar tape and saddle cover, produced by Melbourne-based specialist Mick Peel. The bike's fine details are captivating. For example, the burgundy base under the saddle's perforated leather top perfectly complements the 356's seats and interior.
Simon's 1956 356A Coupé was the perfect muse.
Simon's bike was completed in November 2021 and the results are spectacular, both visually and in terms of its performance.
"It has a real race feel to it and brings back the sensations of my racing days because it's so light and nimble. People comment every time I ride it. It turns heads because it's so unique."
Simon gets his special creation – and his 356 – out for fun whenever time permits. He often heads for some of his favourite roads around Mount Pleasant, Marysville, and to the north-west in Mansfield, near where he grew up. As the owner of such an impressive collection of bikes, how does he feel about his Porsche-inspired racer?
"This bike, like my 356, is special," he says. "It's a personal bike. When I was racing professionally, I'd be supplied with the bike and told 'this is what you'll use this year'. But at this time in my life I have the luxury of choice."
Speaking of collections and choices, are there any other Porsche models he would like to add to his gallery-like garage?
"Without doubt it would be a 356 Speedster."
Consumption data
Taycan Cross Turismo Models
WLTP*
24.8 – 21.3 kWh/100 km

0 g/km

415 – 488 km