The Lone Wolf
Porsche Central & Eastern Europe – Stories from the Baltics: Wolves are survivors. They're charismatic, but private. They're resilient, wiry, and incredibly smart. They're a symbol of wild and untouched nature. Much of Estonia's natural environment is just that: wild and untouched. This little nation on the Baltic Sea may only measure 45,000 square kilometers, but proportionally it's one of the five most forested countries in the world – and much of its land can be referred to as "wolfscapes" for good reason.
Have you encountered a wolf before?
Bet you've never met this one. Most of the wolves in Estonia are found deep in the woods, but at least one of them can be found walking among us: Rainer Olbri, better known by his stage name Metsakutsu. "Metsakutsu" is a word meaning "wolf" that Estonians of old used as a synonym for the word "hunt." According to an ancient belief, a wolf should never be called by its actual name lest you call it down upon yourself in doing so. Arguably no animal has had more of an impact on Estonian language and culture than the wolf. This is why there are dozens, perhaps even hundreds of names for it in the language. The wolf is also the country's national animal. And although wolves are pack animals, Rainer's career and hobbies are very clearly those of a man going it alone. He calls himself the Lone Wolf.
Turning dreams into reality
Rainer is a 34-year-old rapper, visual designer, and car lover from Tallinn who enjoys forging his own path. The life of the award-winning designer and musician revolves around digital marketing, photography, fashion, and cars, underlying all of which is music and hip-hop culture.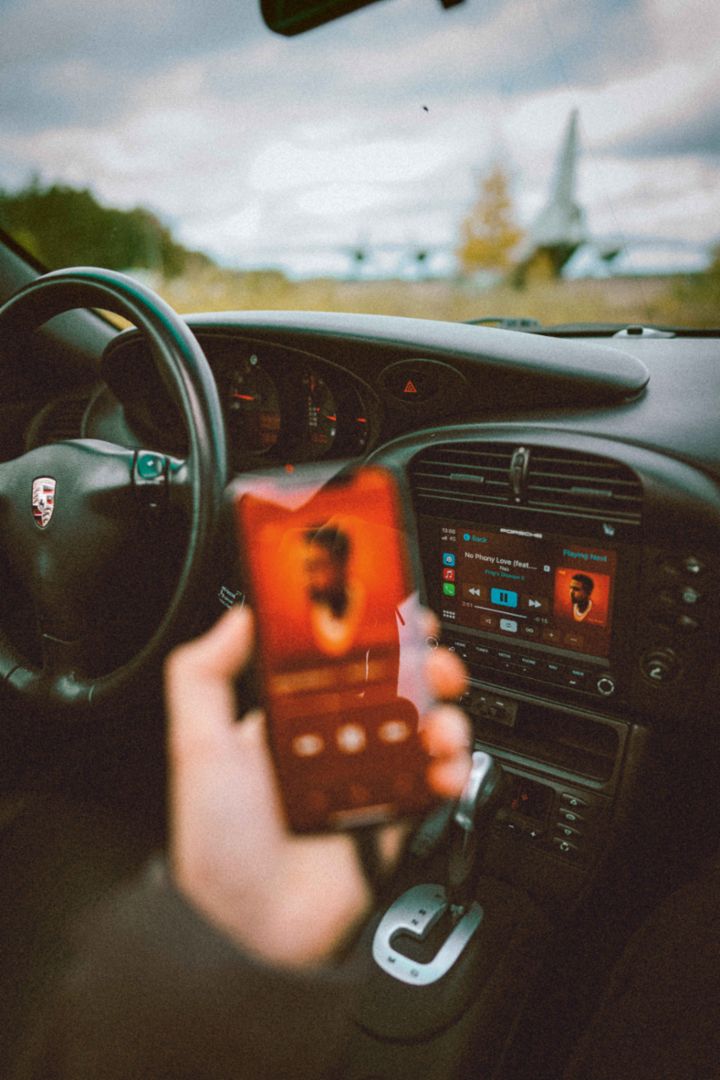 He lives his life by making his dreams come true: some he's already realized, others he's yet to fulfill. He already has his dream car and his dream job, making the music he loves, and he's always striving to turn his other dreams into reality.
"I feel like hip-hop culture is the backbone of everything in my life," he says. "It's where the life I have today began." His interests – photography, graffiti, design, fashion, sneaker culture, and of course cars – all stem from his passion for hip-hop music. "I first got into graffiti with one of my classmates when we were eight years old," he reveals. "Every morning we'd trawl the streets looking for new stuff that had appeared overnight and copy it in our school exercise books. Then at some point, we started doing it ourselves. That led me to basketball and Michael Jordan, and in turn to rap music, which at that point was still quite new here in Estonia! I remember there was this one show on the radio we used to tape. We'd play the cassettes to death afterwards. The German TV channel Viva arrived on the scene in Estonia at around the same time, and the music videos it showed were full of these cool cars from the 1990s and early 2000s, and the clothes and the lifestyle that came with them. It all just snowballed from there."
Rainer's had a thing for cars since he was a boy. Owning a Porsche is a dream that every boy has at least once in his life, whether because of a photo in a magazine or a 911 racing past them in the street. Like many others his age, Rainer began dreaming of the Porsche he now proudly owns when he saw the movie Gone in 60 Seconds and played the video game Need for Speed. "My earliest memories of Porsche definitely come from watching that movie," he says. "It was the opening scene, in fact – a silver 911 crashes through this shop window as it's being chased by the cops. That's probably the first time I was ever consciously aware of Porsche as a brand. And now I have the exact same one – a silver 911 – parked outside my house! These things normally happen to other people in other places. It's bizarre to think I'm talking about myself. But I guess that dream I had stayed with me and just grew over time as everything else in my life came together."
A burgeoning career as a rapper
Rainer started rapping in 1997, at the age of ten. The first stage name he chose for himself was FreakyT. It would take him a few more years to find his voice and establish his style, but finally, in 2001, Metsakutsu emerged with the release of his first solo single, "Elu Risttee" (Life's Crossroads). The first true high point in Rainer's music career came in 2010 when his debut album, the double LP Vana-Testament (Old Testament). and Uus Testament (New Testament), was named Hip-Hop Album of the Year at the Estonian Music Awards.
"I'm a team-minded kind of guy, but at the same time there's always been this disconnect for me between the team and the individual," he admits. "I always felt like I needed the rest of the pack around me. I threw my lot in with one hip-hop crew, then another, then finally put my own together. We worked together for a good few years on stuff none of us thought ever really stood a chance on a market as small as Estonia's. Then at one point, we all just sort of drifted apart and started doing our own thing, and that was the end of the pack. And having been with a few of them by that point, I realized it was time for me to strike out on my own and see where it took me. And that's pretty much what my life's like these days – the things I do I often do completely on my own."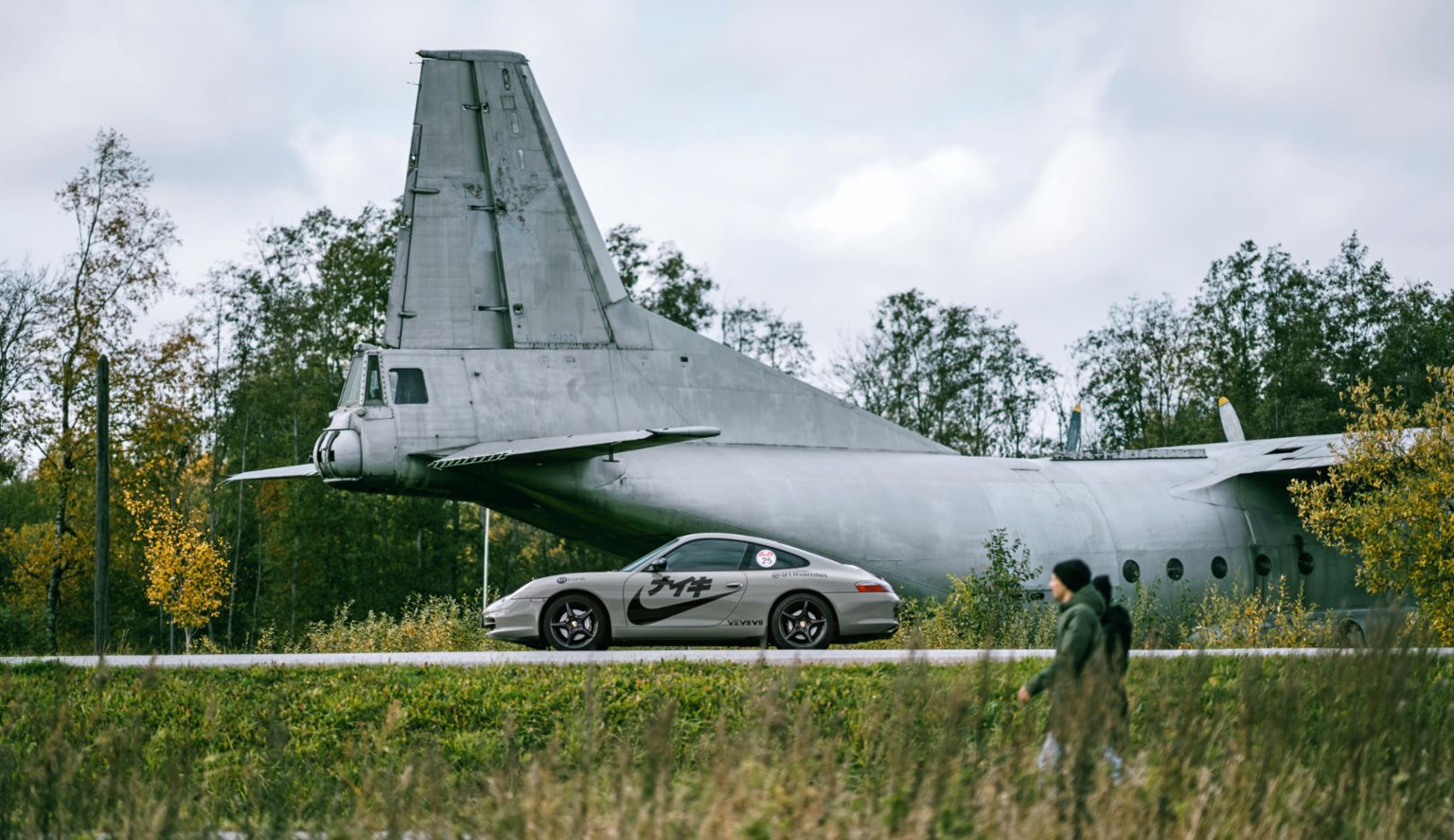 Going it alone means really going for it
Doing everything himself suits Metsakutsu just fine: he gets to be his own boss, set his own deadlines, and take his music in whatever direction he wants or feels he needs to at any given point. Working alone means he has the chance to give everything the attention it deserves, monitoring his progress, and keeping things in check. For a long time, Rainer thought that if you wanted to succeed in something, you had to specialize in it. Life, however, has shown him that in some cases it's the complete opposite. "All of the people I admired back when I was starting out did one thing and did it really well," he recalls. "Take Eminem – as brilliant as he is, he's not known for being multitalented. He made the choice to do just one thing, but to really go for it and refine it. And he's been doing that and making it even better for decades; he's the best at it in the world. So of course I looked up to him and others like him and thought, yeah, that's the way I wanna do things. But now that I do so many different things myself, I've realized that my thing is grasping all the different aspects of one thing, being able to do as many different things as possible related to it, and not just that one thing itself."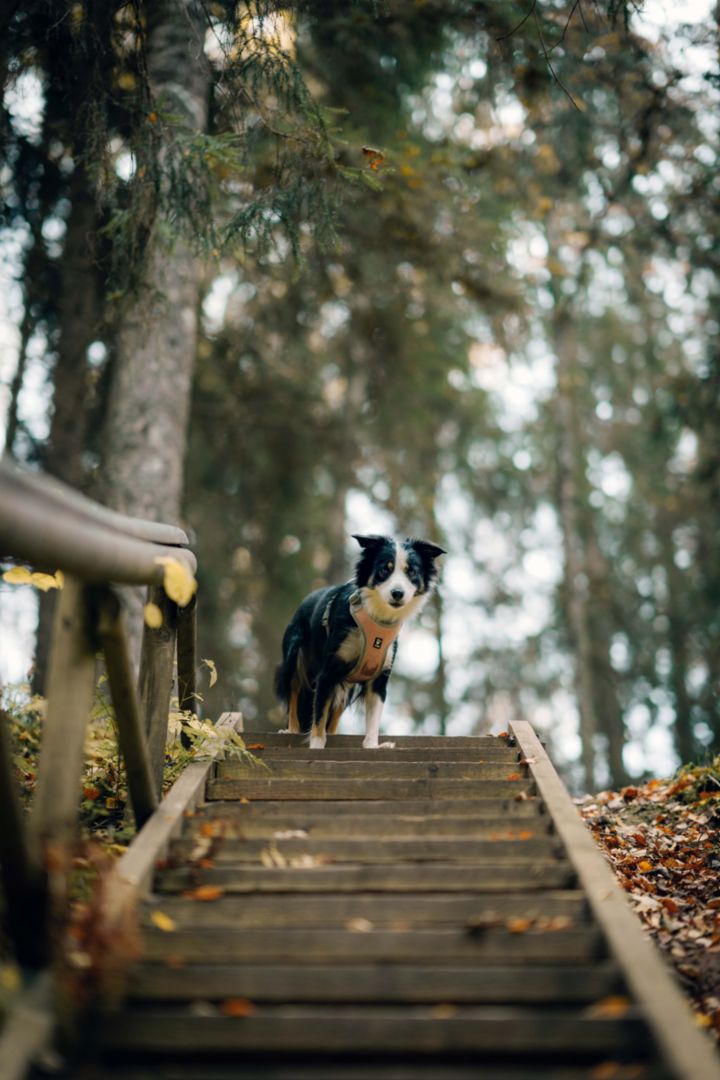 Having broken away from working with others, Metsakutsu found that forging his own path was the way to go. A good example is the approach he's taken to the visuals that accompany his music. Making music these days demands an endless stream of designs, visuals, video producers, and photographers and it takes time to chase them up – you don't want to be asking your friends for favors every five minutes, after all. "So I thought, fine, I'll give it a go myself," Rainer says. "I was already pretty good at drawing, and I'd taught myself graphic design. Then I learned how to take photographs, and how to edit them, and the same with videos. Then I tried my hand at animation, and after that came social media and digital marketing and stuff. It's taken me about ten years to get a handle on all of it. I know it's not like some huge achievement these days for creatives to do everything themselves, but looking back on the path I've taken, it was a massive change of direction for me."
Doing everything off your own bat also means that the only person you're making pledges to is yourself – if you haven't got the time or simply can't be bothered getting something done, it's you who loses out. A sore point for Rainer when planning his work and setting his deadlines.
"It's a double-edged sword when you're working on your own," he admits. "You set the deadlines, but it's all too easy to push them back. Keeping yourself motivated and geed up is extra work, hard work, and over the years there have been periods where I just haven't been able to. You have to recognize those moments for what they are and give yourself a break, think about your mental health. You can't just keep burying yourself under a mountain of stress."
Hooligan Hamlet – music, lifestyle, and art
Outside of music, Rainer works as a visual designer for the software-testing company Testlio, but he's also made something of a hobby of building up his own brand, Hooligan Hamlet. The name was inspired by his neck of the woods, Kelmiküla (literally meaning "village of crooks" and, by extension, "hamlet of hooligans"), with the original idea being that it made a good name for the musicians, DJs, photographers, video people, designers, and event organizers that made up his circle of friends – a sort of creative collective within which everyone could express themselves artistically. Hooligan Hamlet started out in 2014 and has gone on to partner with brands like Nike, Adidas, H&M, Universal Music, and Converse on major local projects. It's also had its own radio shows, while there are Hamlet TV episodes on YouTube, and a Hamlet line of clothes has also emerged. It was responsible for one of Estonia's first ever sneaker events and established a platform for what is now the country's biggest group for sneakerheads, which naturally came to be named Sneaker Hamlet.
The brand's greatest achievement to date is arguably its online magazine life.hooliganhamlet.com. At first designed to showcase the work and projects of the crew involved in it, the magazine soon expanded to shine the spotlight on creatives from every field in Estonia and sometimes beyond. "We started interviewing artists who inspired us in what we were doing," Rainer explains. "From that point on it just grew and grew, eventually turning into the magazine it is now, where what we do is pretty much secondary. In the end, we were covering big festivals and other events in Latvia, Finland, and wherever, and even interviewing some big names – proper world-famous artists." No one would argue that the most important part of the Hooligan Hamlet brand today is the website life.hooliganhamlet.com, showcasing as it does the local hip-hop music scene and promoting sneaker culture in Estonia.
Sneakers and trainers are very much Rainer's thing. The world of footwear fashion, which is closely intertwined with hip-hop culture, is one of the biggest parts of pop culture today.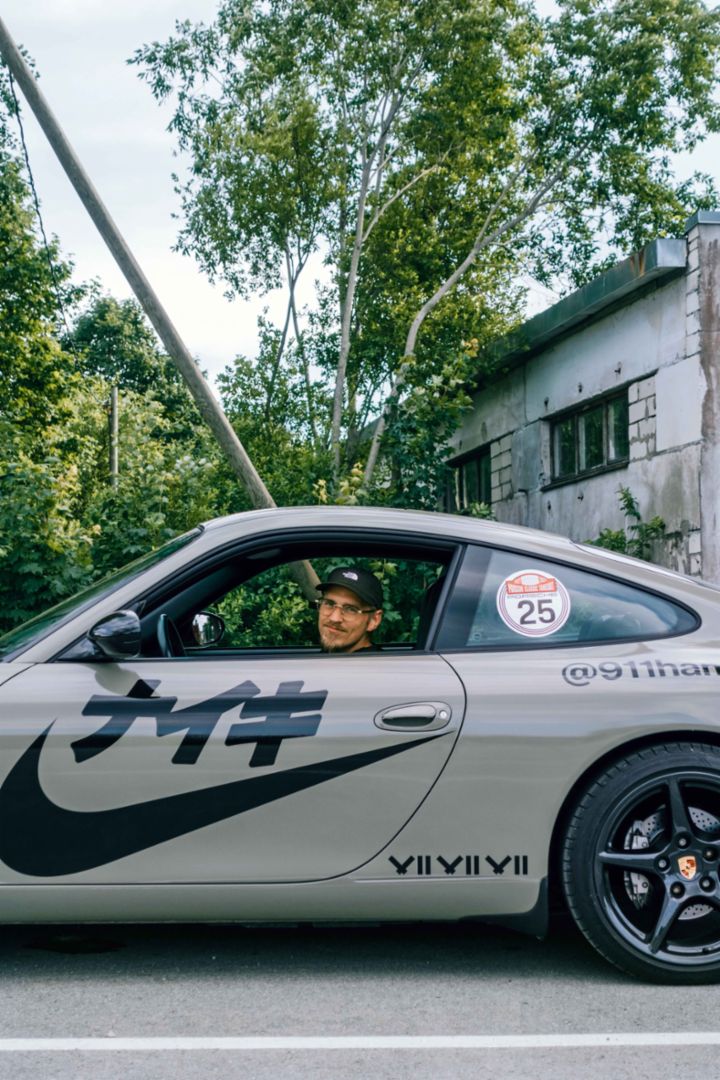 "Years ago I had this very conversation with an absolute legend who was pretty much single-handedly responsible for brands like Nike and Air Jordan making it to Estonia after the collapse of the Soviet Union," he reveals. "He said something that really stuck with me – that sneaker culture was like a modern-day religion. For loads of kids these days, there's no place for traditional religion in the world anymore. Which doesn't mean that religion's disappeared, just that it's been replaced by all these subcultures."
Rainer says that for him, these include not just sneaker but also hip-hop and car culture. "They're almost a religious thing for me, I guess," he says. "A way of believing in something, centering yourself."
"I don't know why, but the whole sneaker thing just reassures me somehow," Rainer admits. "I can talk about them with my mates. It's a language we all speak. It's clear. It's linear. Sneakers, to me, aren't just shoes – they represent a global community I'm part of. Little old me, from the dot on the map that is Tallinn."
Whatever might be happening in the world or however bad or complicated things might be, these cultures provide something familiar and unchanging to turn to. For some people it's music, for others it's sneakers, for others still it's cars – the main thing is that it's something they can share with one another.
911 Hamlet
Speaking of Rainer's passion for cars – German cars have been a thing for the musician for as long as he can remember. For example, he was the proud owner of an early-90s BMW 3 Series E30, which he spent four years restoring with friends and acquaintances before selling with the sole purpose of buying his first Porsche.
One of Hooligan Hamlet's biggest undertakings to date is a Porsche 911 – known as the 911 Hamlet – which has been enhanced here and there and taken on a completely different appearance. Rainer always planned to make his first Porsche a project rather than buy an already perfect specimen to cruise around in.
In this, as ever, the hip-hop artist took a determined and very individual approach: he had a vision and he had a plan, with the starting point, the midpoint, and the end point all mapped out very clearly in his mind. All he had to do was find the right car to work on to make his dream a reality.
"The idea at first was that we'd find some busted up old thing and nurse it back to health, but that proved a lot harder than I thought it would," he says. "Finding one that was just the right degree of busted up was impossible – everything was either a complete write-off, or not busted up enough, or simply too expensive. In the end we found one that only really needed a bit of work doing to it. 'Busted up' would be pushing it!"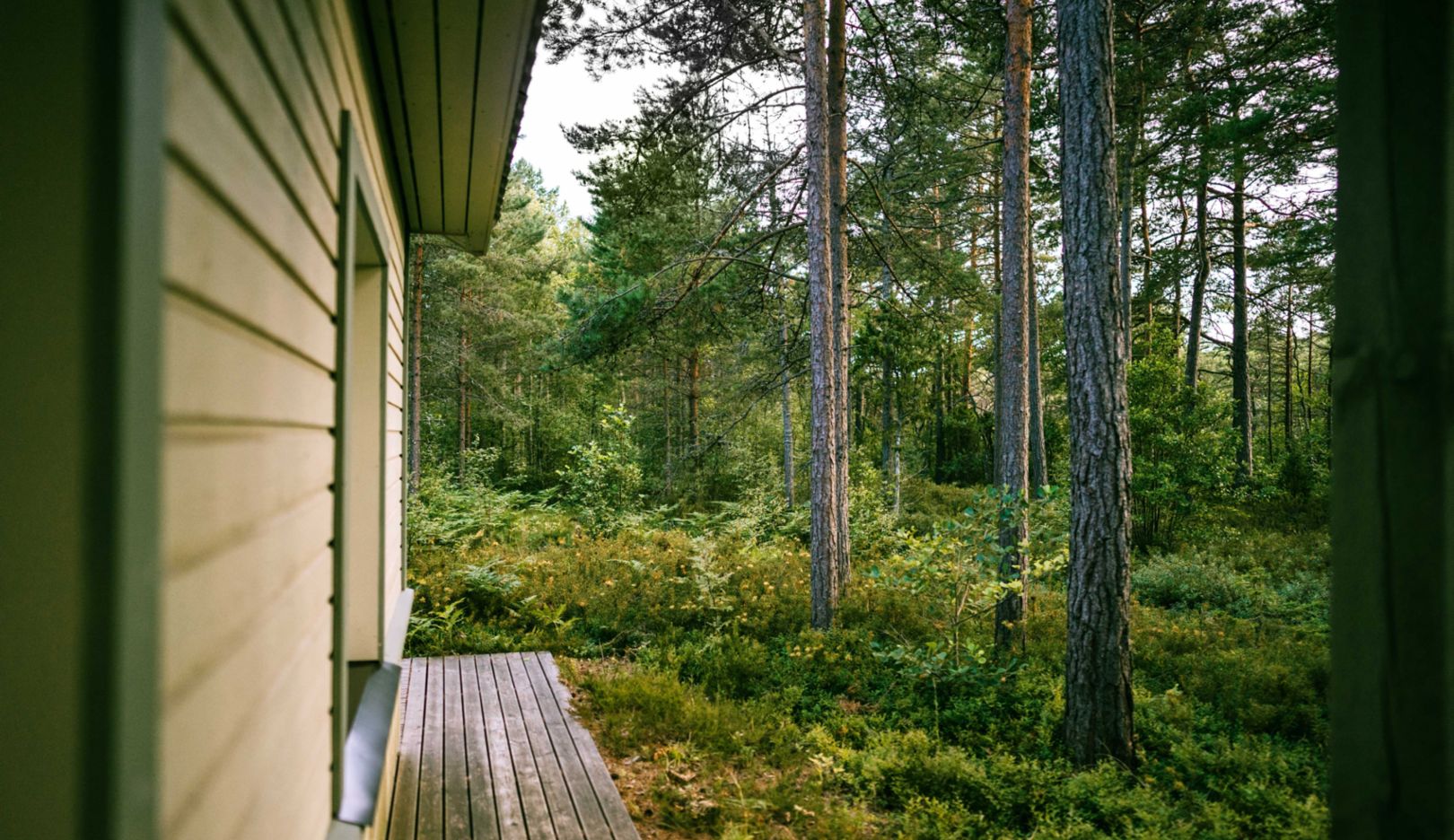 From Japan to Estonia and Rainer's front door
Rainer's choice of Porsche is the perfect reflection of his character: a 2003 996-generation 911 Carrera 4. Not the most popular of the 911 sports cars, but with a clear end point in mind, the perfect choice for Rainer. What could be better than giving a second-hand "ugly duckling" the makeover it deserved as part of the 911 Hamlet project?
What also makes the car so special to Rainer is that 2003 was the year in which his music career really took off as well. "That was when I seriously got into music and started down the path that's led me to where I am today," he smiles. It's as though the car and its driver set out at the same time and crossed the finish line together in early 2021.
Consumption data
Taycan GTS
WLTP*
0 g/km

23.3 – 20.4 kWh/100 km

439 – 502 km