Sense of Time
The paths of Porsche and TAG Heuer have been crossing for over half a century. A shared culture connects the companies. CEO Frédéric Arnault transfers values into the present and future.
Opportunities to pause his inner clock have become rare for Frédéric Arnault. In July 2020, he took over the management of the exclusive watch manufacturer TAG Heuer. Now that the Swiss Jura mountains have long disappeared into the darkness, a chance arises. The CEO considers whether in his industry there is a milestone that can be compared to the construction of cars. When the bodywork and motor are combined there is a wedding-like celebration. Arnault defines the equivalent moment in his workshops: it is when the watch movement is set into motion for the first time: "For me it's as if a heart starts to beat."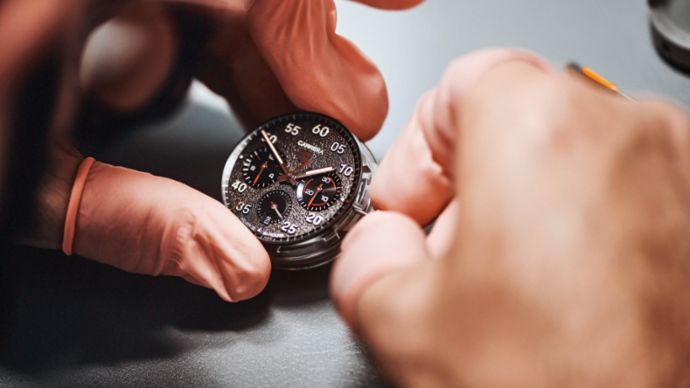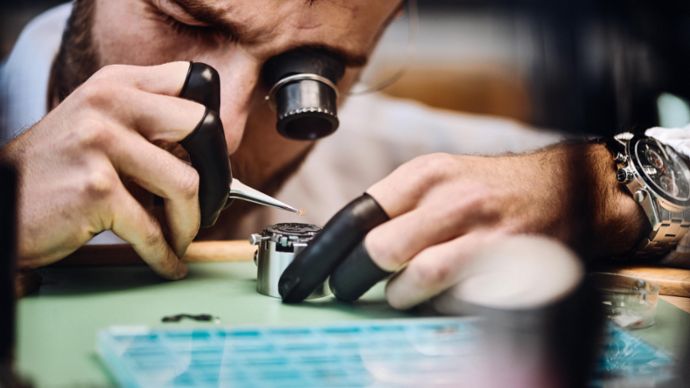 Passion and technology merge.
To engage with time may be his daily task. But it is never humdrum. Frédéric Arnault belongs to a new generation of managers; for him, ambition and empathy are not mutually exclusive. He is familiar with all the studies that reveal how often people, on average, look at the dial of a watch. He can't count how many times he does it. In his life, watches have been omnipresent since his father gave him his first watch on his eleventh birthday – a TAG Heuer.
Looking into the department responsible for development, known as Institute, Frédéric Arnault points fascinatedly at the nanomicroscope that is used there. It is not difficult to recognize his passion for precision and progress in the way he operates at the top of the company. Time cannot be reinvented, but watches can. However, if your business model is based on classics, you must tread carefully with regard to evolution in order to gain new customers without losing existing relationships. Frédéric Arnault puts it like this: "We are concerned with ten-thousandths of a second but must at the same time think long term. I live in the present, think of the future, and make trips into the past."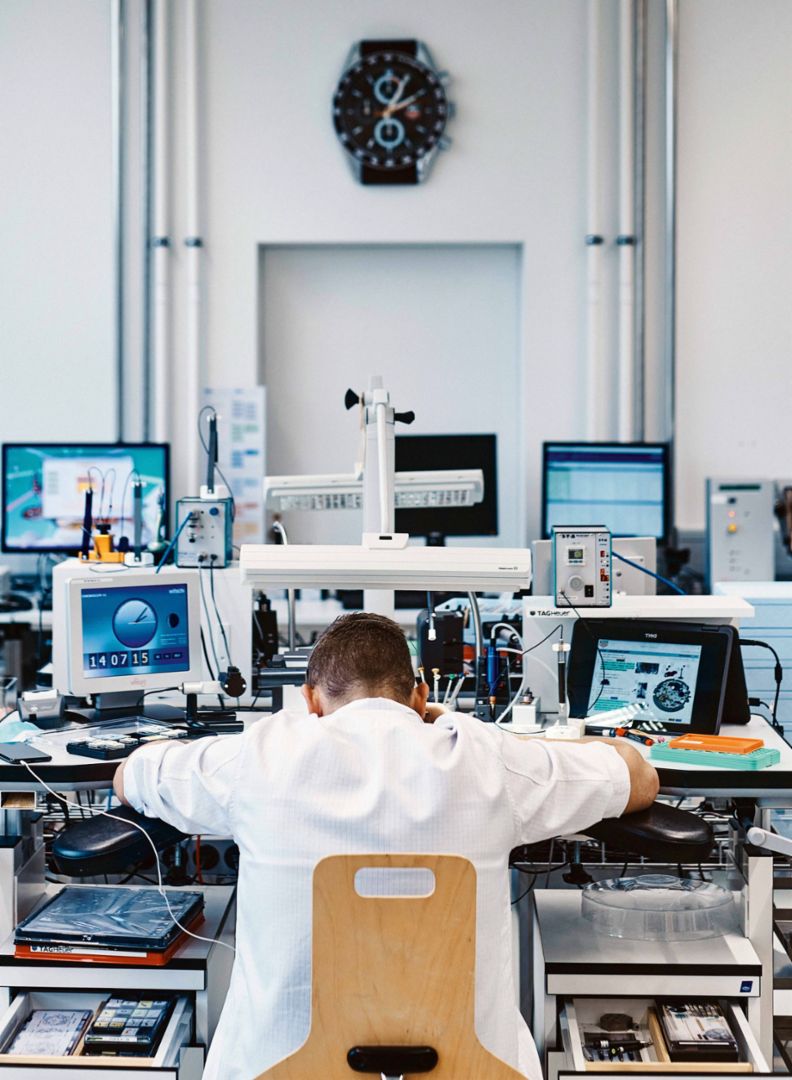 A blue suit, white sneakers, no tie. Present with every fiber of his body, in constant rhythm just like the balance of a watch movement. The graduate of the École polytechnique in Paris started his career in the strategy and digital department of TAG. His task was to resolve a Kulturkampf in a way that would benefit the brand. Can and may a company that stands for mechanical masterpieces increasingly offer digital timepieces? For Arnault it was not a question of being able to or being allowed to, but rather of wanting to and having to. He is persuasive in his own quiet way: "I had to bring the cultures together and prevent a split. Now there are two lines, which join to form a circle." He has set something large in motion. Today, he is able to say that many customers own a chronograph and also a smart watch. Courage belongs to his business principle; presumption is not in his nature. In the meantime, digital watches make up 15 percent of turnover; the direct online business has grown by 250 percent under his management. Connected Watches unite generations of watch connoisseurs. A transformation on the wrist.
Pioneering deeds lie in the history of the company that Edouard Heuer founded in 1860 in Saint-Imier. Heuer was a personality like Ferdinand Porsche – with an inventive spirit and full of business ideas. Over half a century ago, his great-grandson Jack Heuer discovered motorsport as a marketing stage. A connection to Porsche came about quickly; the watches initially played a role in Steve McQueen's epic film Le Mans. Similarly to Porsche at that time with the construction of a Formula 1 turbo motor, Heuer got together with the TAG concern. Today, TAG Heuer is a Porsche partner in Formula E. "Even sport must become more sustainable," says Arnault. "It is about more than pure speed." Porsche was his logical ideal partner for the further engagement in the elite sport. "We are connected by the same technical sophistication," he says and refers to a double anniversary that is coming up in 2023: "Porsche will be celebrating the 60th anniversary of the 911, and our Carrera watch will be exactly the same age."
Classic sports cars enthrall him with the strength of their movement and their elegant lines. But the racing sport didn't really catch hold of Arnault's competitive spirit until he visited the 24 Hours of Le Mans: "To see behind the scenes just how much effort, perfectionism, and preparation are necessary for this race, and how the team works together – all of this reminded me so much of the interior of a watch." To merge passion and technology is just what he loves.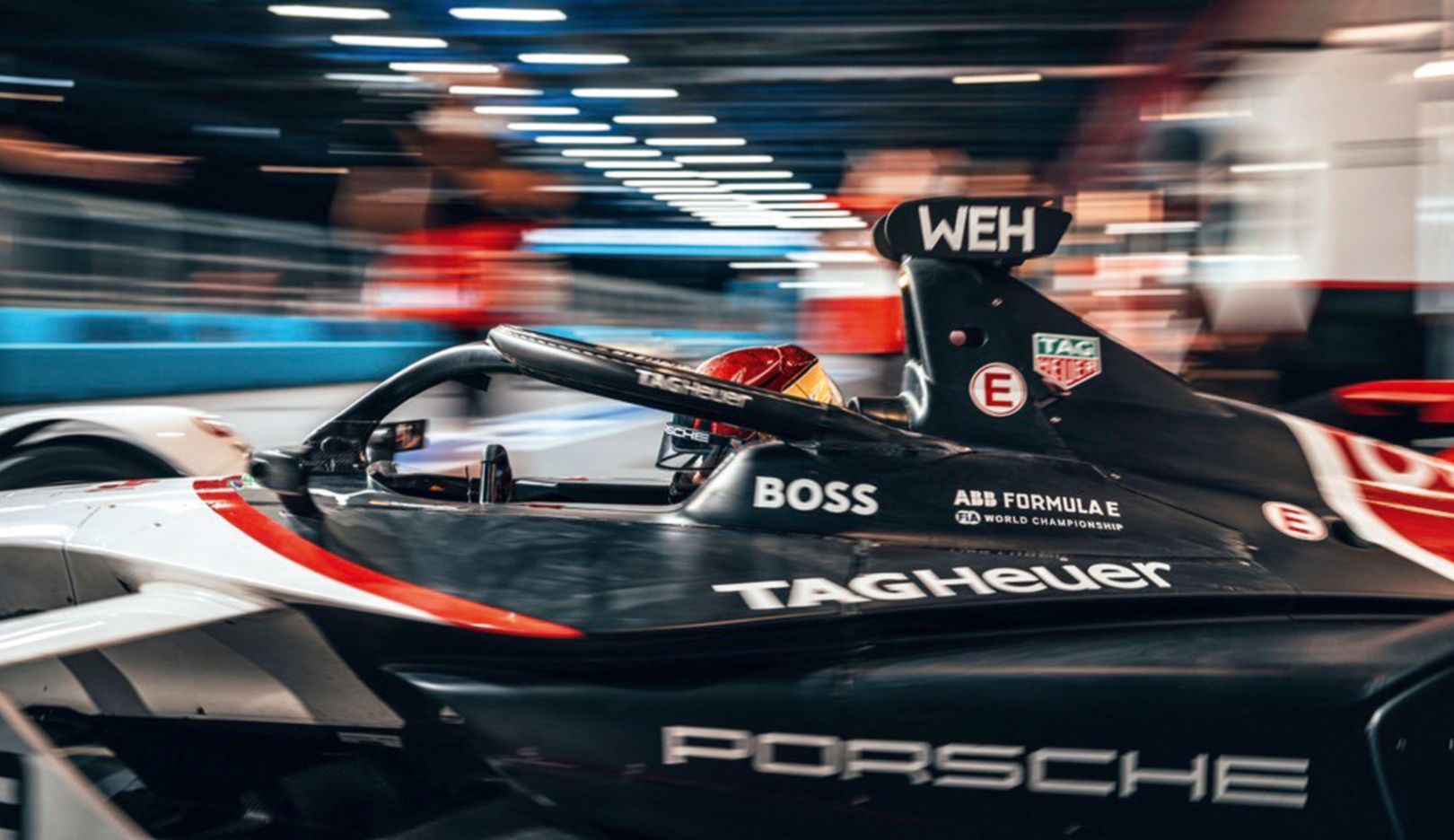 And it helps to be well-balanced yourself. Frédéric Arnault is a gifted concert pianist and has performed on stage with the Moscow Philharmonic Orchestra. Sports like kitesurfing form an inspiring contrast. Such different activities act like meditation for him. He is the personification of the watches, which appeal, above all, to individualists: "If I imagine our brand as a character, then it would be young at heart, elegant, and adventurous all at once."
In the rather shy actor Ryan Gosling, he has found an ideal ambassador, alongside the race car driver Patrick Dempsey. Arnault and Gosling have both had to deal extensively with the nature of time. Their dialogue led to an acknowledgement that serves both of them as a piece of philosophy for life: "I have learnt not to take time for granted. What drives me on is to know that the clock is ticking."
Chasing Time
The TAG Heuer Porsche Formula E team is entering two Porsche 99X Electric models in the world championship. The premium manufacturers announced their long-term alliance in February 2021.
Consumption data
Taycan Cross Turismo Models
WLTP*
24.8 – 21.3 kWh/100 km

0 g/km

415 – 488 km