In the Fast Lane
Nayla Al Khaja is the United Arab Emirates' first female filmmaker. As a director and producer she challenges her viewers—but above all, herself.
When Nayla Al Khaja (43) speaks, her entire body seems to be in motion. She accentuates each word with facial expressions and gestures, her eyes and hands constantly on the move as if her speech were a series of fireworks. "Your mind is always going 120 kilometers an hour," was her mother's justification twenty years ago for forbidding her daughter to get a driver's license. But Al Khaja simply presented her with a fait accompli one day by picking her parents up at the airport. Motion has always fascinated this filmmaker, but also and especially emotion, which triggers entire series of moving images in our minds.
For a mother of twin babies who are napping in the next room at the moment, Al Khaja seems amazingly relaxed. All the more so with just a few more days to go before submitting the screenplay for her first movie. "Laid-back" is how she describes her current state of mind. But that's not a quality she has ever really valued.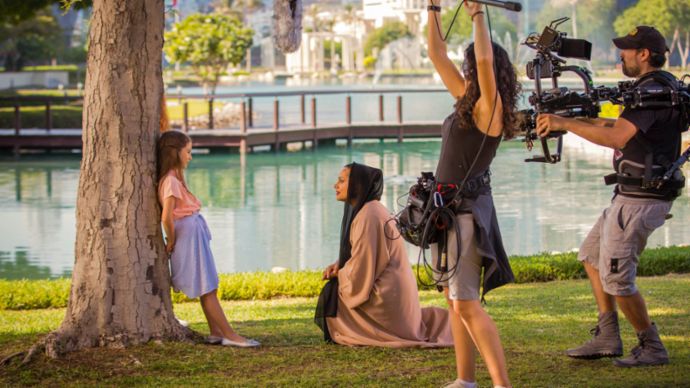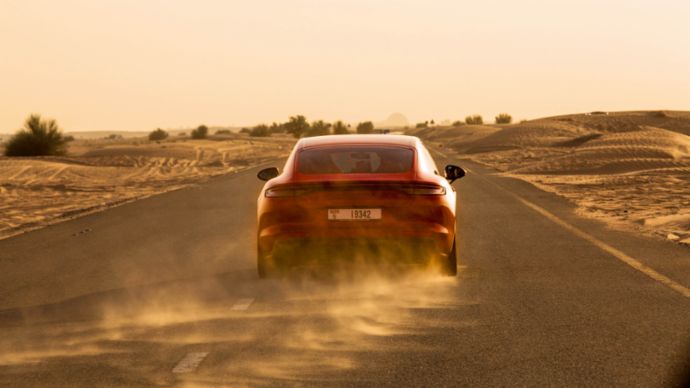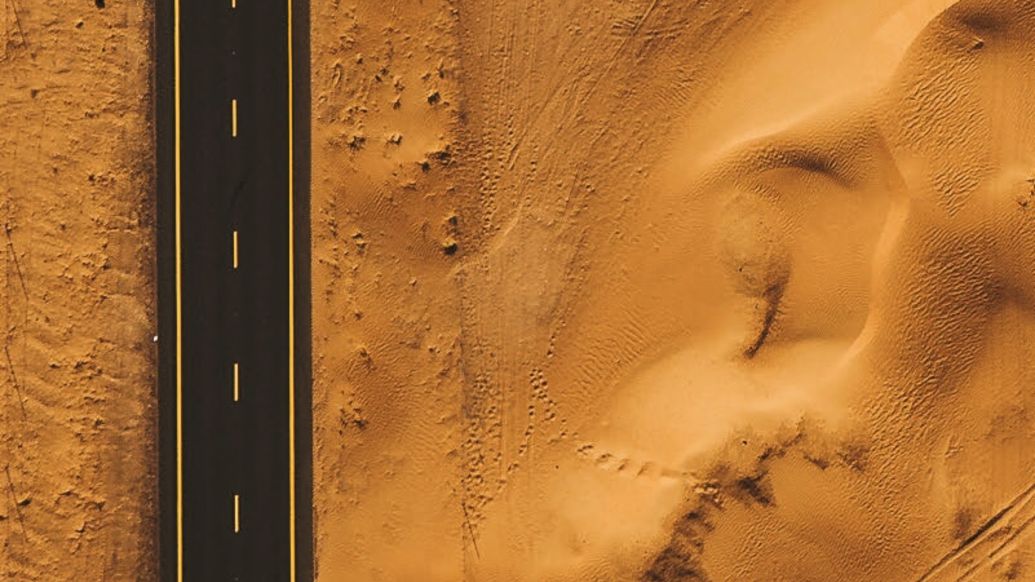 Al Khaja is the first woman in the United Arab Emirates to become a film director and producer. But not only that. She is also one of the pioneers in the country's fledgling film industry. Along the way she learned that her comfort zone holds nothing to attract or inspire her. Whether it's making a movie or living her life, the driving force comes from facing her own fears.
This motivation has powered a series of short films that have received awards at festivals from Dubai to Italy. They have earned her numerous titles such as "Visionary of the Year" and "Top Female Entrepreneur in the Middle East." Whole halls fill up when she gives talks. When she removes her high heels at a TED Talk to show how short she actually is, that just has the effect of making her appear larger than life.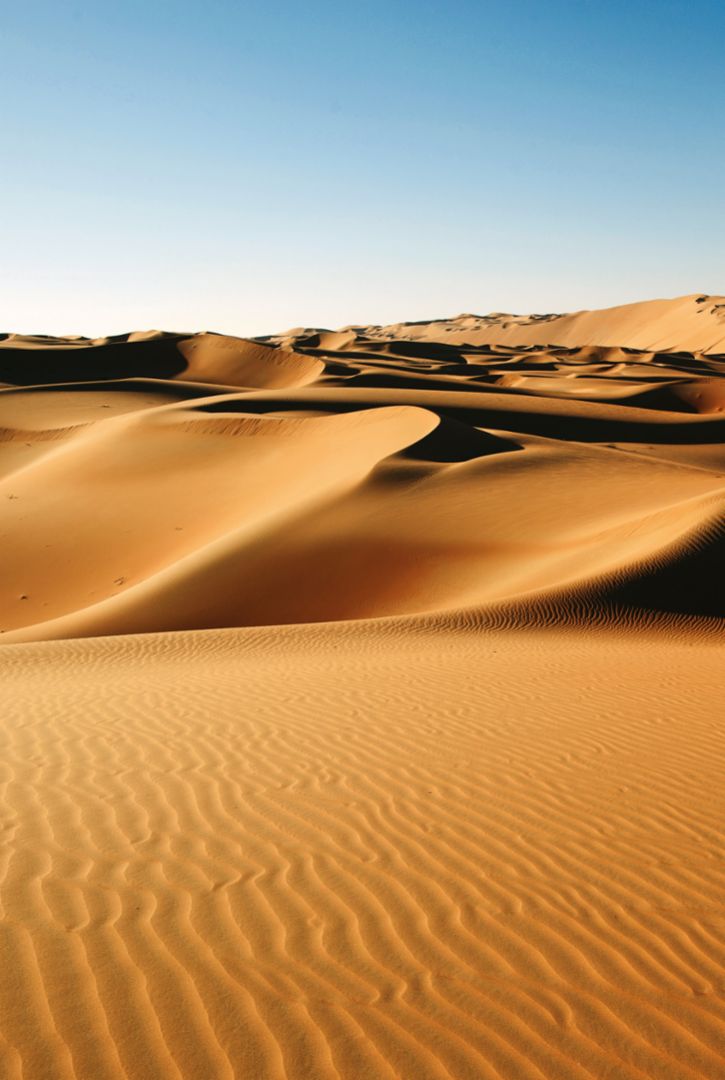 In 2005, Al Khaja founded her own company in Dubai, called D-Seven Motion Pictures. She remains true to herself even when making films for marketing purposes. Her television campaign for National Day takes the form of a little girl's sequence of dreams. The child travels through time in a desert country, marveling at changes so rapid they are hard to follow.
That girl has a lot in common with young Nayla, the child who when washing her hands could lose herself in the idea of how superbly fingers can communicate with each other. Who drove her parents crazy by pulling down the curtains in her room to make a theater. And who secretly helped herself to her father's movie collection to immerse herself in worlds "that were far too brutal or romantic for an eight-year-old." These are just a few vignettes from her childhood, in a loving but conservative home in Dubai.
Al Khaja made her first short film while still a schoolgirl. After graduating from Dubai Women's College she announced that she wanted to pursue university studies. Her father was initially delighted, but less so when she told him she was thinking of studying film in Toronto.
"Our society has changed so quickly. Older people have barely had enough time to catch up." Nayla Al Khaja
"My parents still had a ways to go," she says. "The film industry seemed shady to them. And for a young Muslim woman to live alone in a foreign country? Out of the question. There was no role model for that in our country, no other woman I could cite as an example." Today she understands how difficult the situation was for the older generation. "Our society has changed so quickly. Older people have barely had enough time to catch up." Al Khaja does not sound bitter when she recounts how she did in fact make her dream come true. She obeyed her father's ultimatum and married a friend who accompanied her to Toronto. The marriage only lasted a short time.
Canada was daunting at first. The world was suddenly no longer as sheltered as the home of her parents. Along with her film courses, she also attended lectures in political science. She was shocked by art projects with models in revealing attire. She became more independent. "The first thing I learned," she says with a laugh, "was how to fill my car with gas."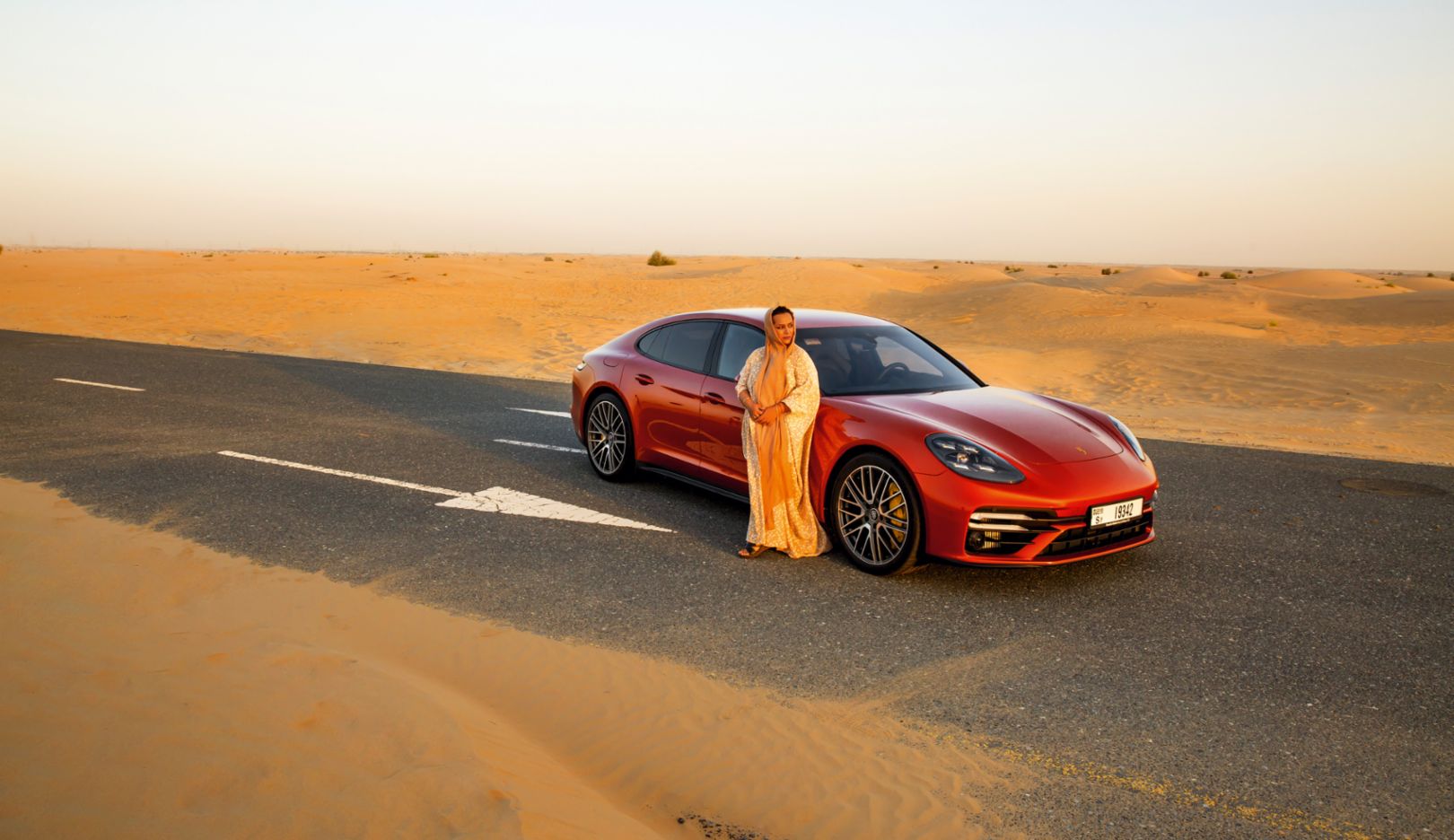 Al Khaja does not seek to provoke people with her films, but rather to encourage dialogue. She brings subtlety and a sense of poetry to the screen, even for difficult subjects such as child abuse, arranged marriages, or the often complicated side of dating in the Arab world. A recurring motif is that of speechlessness between individuals who should actually be very close.
Topics such as these have not made her work easy in the country's film industry, which has only recently started up. Moreover, right from the beginning, Al Khaja's interests have extended beyond her own projects. She serves as an advocate for talented young filmmakers, seeking financial backers for them and helping to attract audiences. "I often organize big events at premieres in order to get local people involved," she says.
"My vision is for us in the Emirates to produce movies and television series that go out into the world." Nayla Al Khaja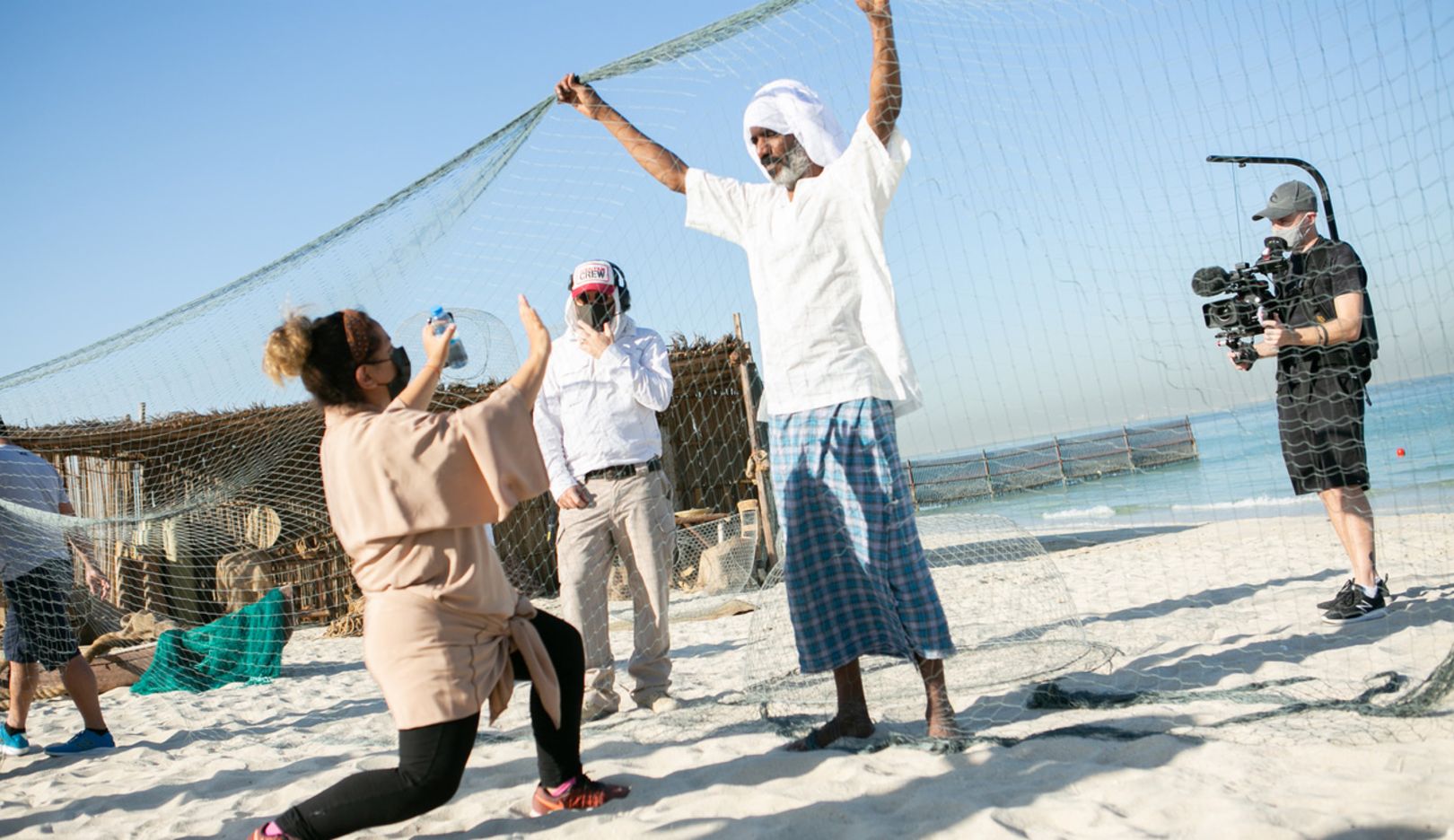 Nayla Al Khaja is known in the industry as the Queen of Narrative Films. Her repertoire also includes commercials; here, she can be seen filming at Sharjah Beach north of Dubai. Photo: Karen Leonard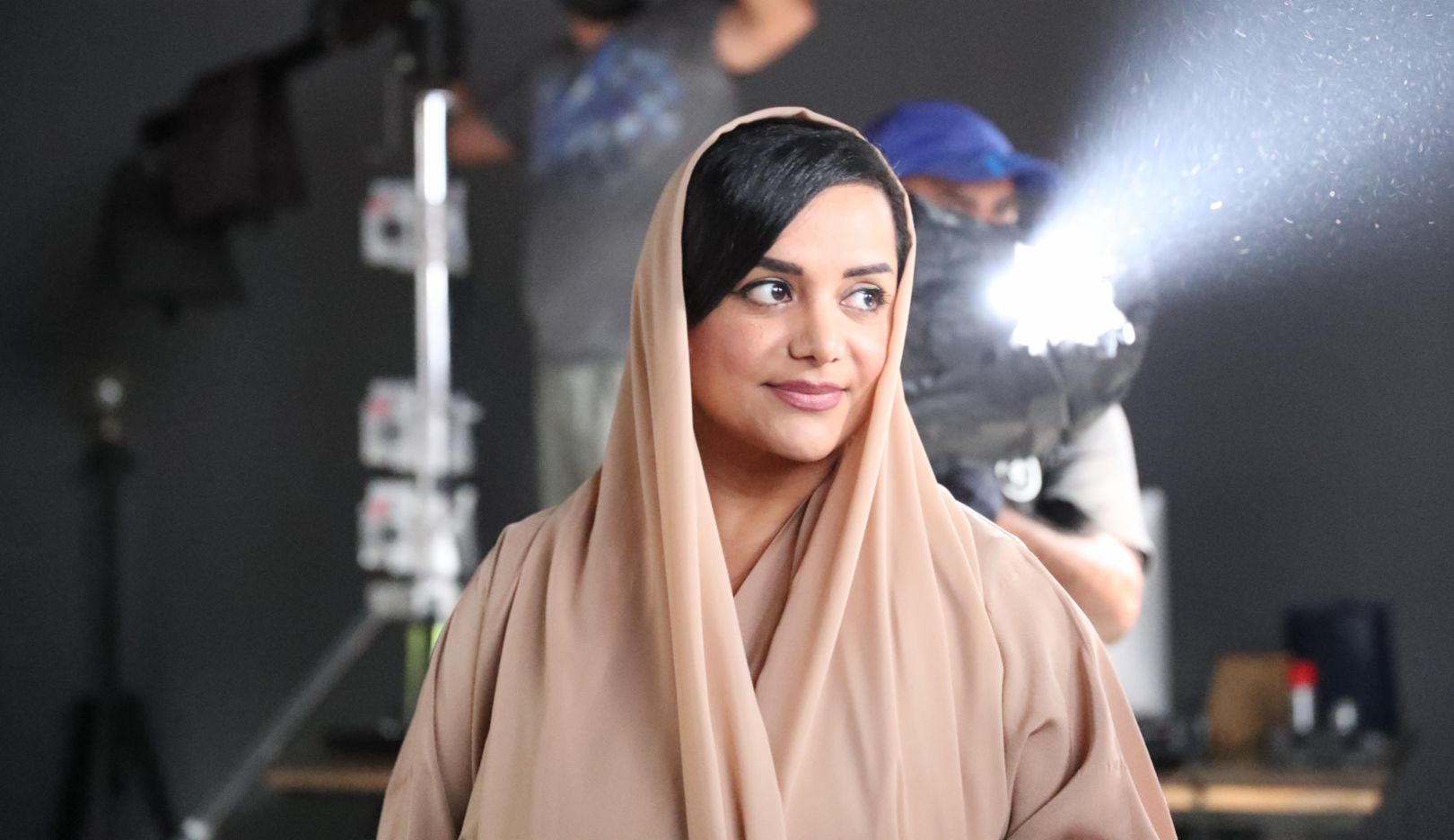 Entirely in her element: Nayla Al Khaja works with seasoned professionals on ambitious projects. She also promotes talented young filmmakers. Photo: Nayla Al Khaja Films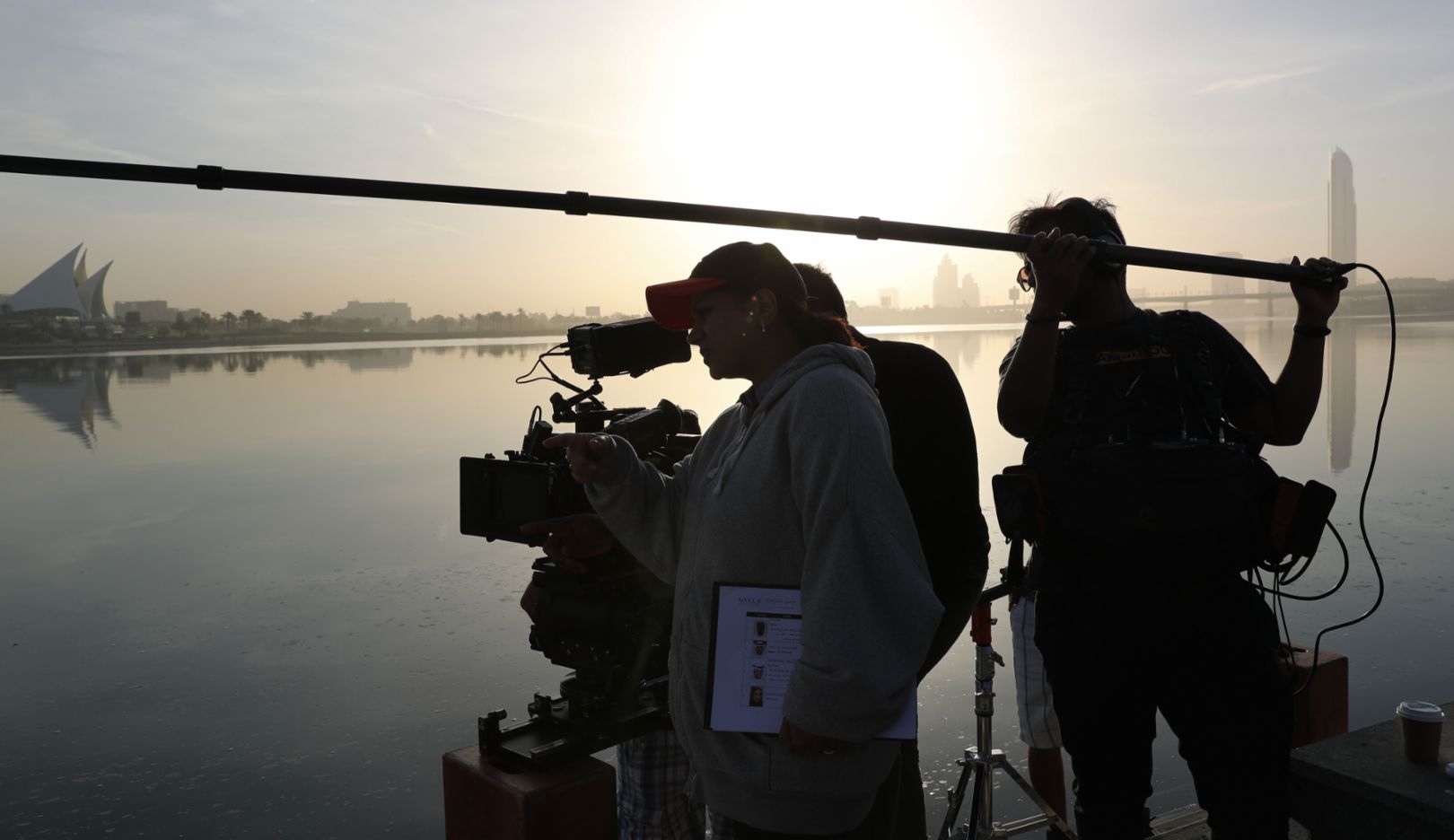 The film industry is still dominated by men. Here at Al Mamzar Beach in Dubai, Nayla Al Khaja is the only woman on the film team. Photo: Nayla Al Khaja Films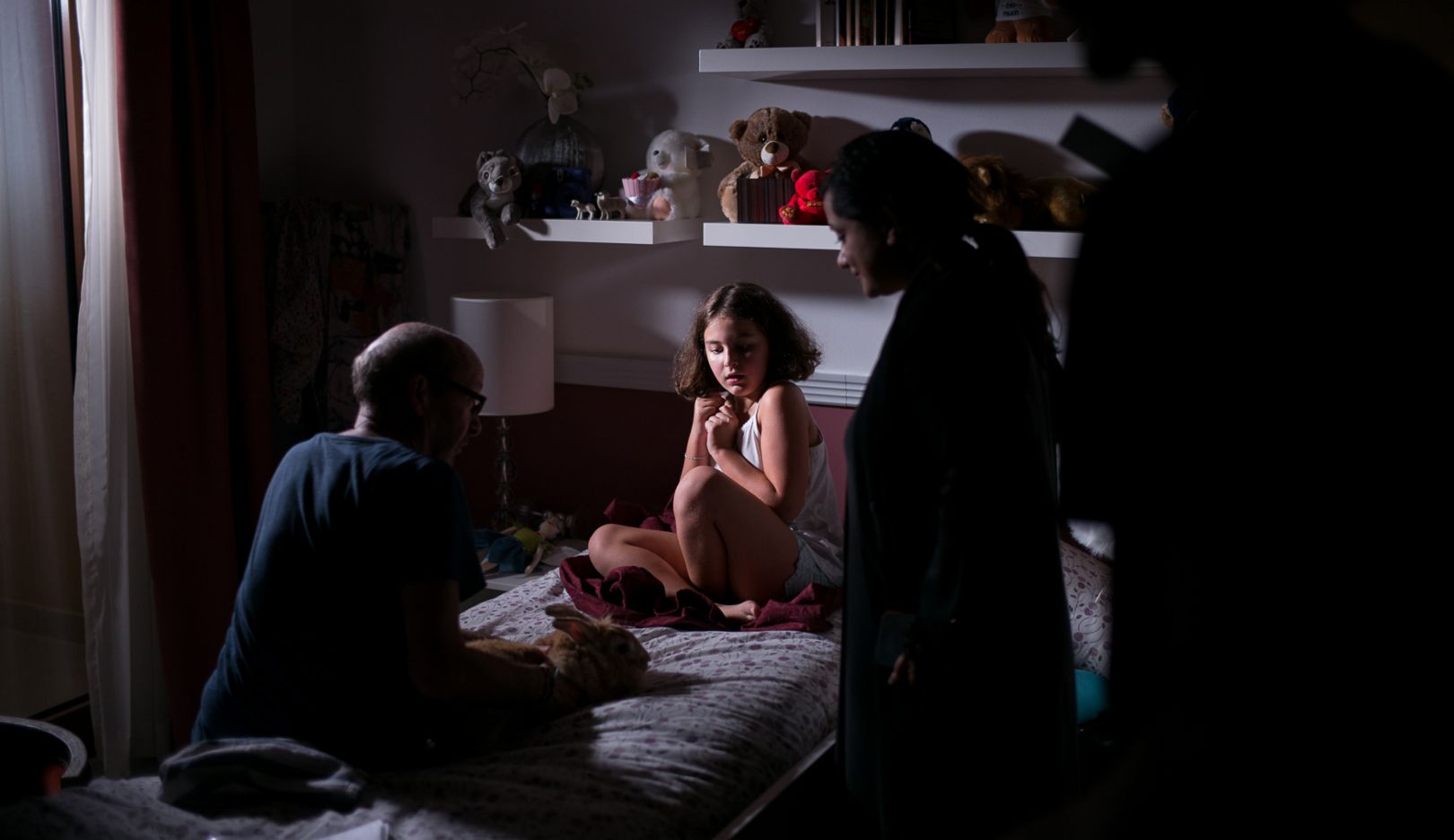 "Animal" is a film close to Nayla Al Khaja's heart. It is about a seven-year-old girl growing up under a strict, conservative father. The film received multiple international awards. Photo: Nayla Al Khaja Films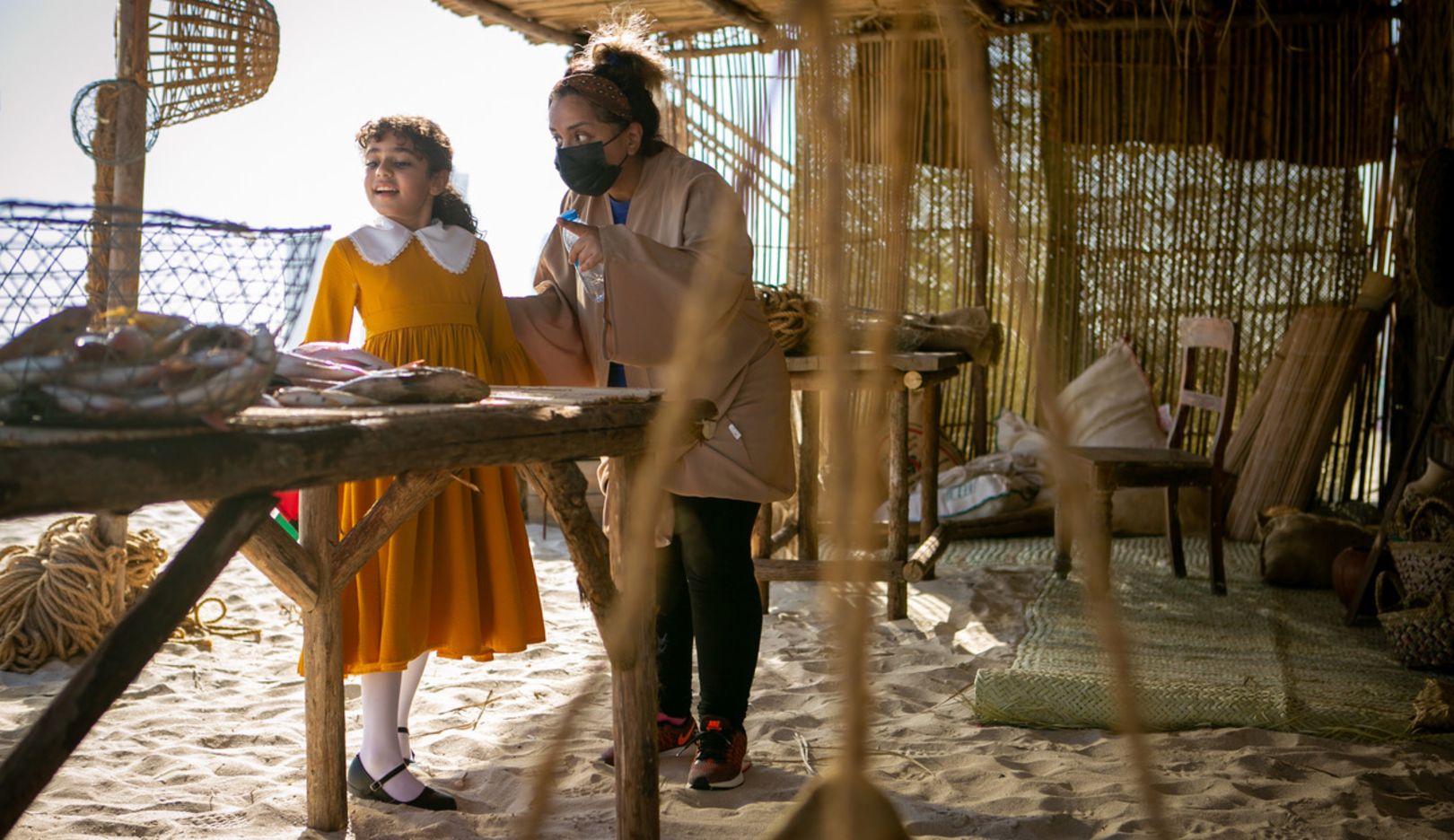 A mother of twins herself, Nayla Al Khaja knows exactly how to motivate young actors. Photo: Karen Leonard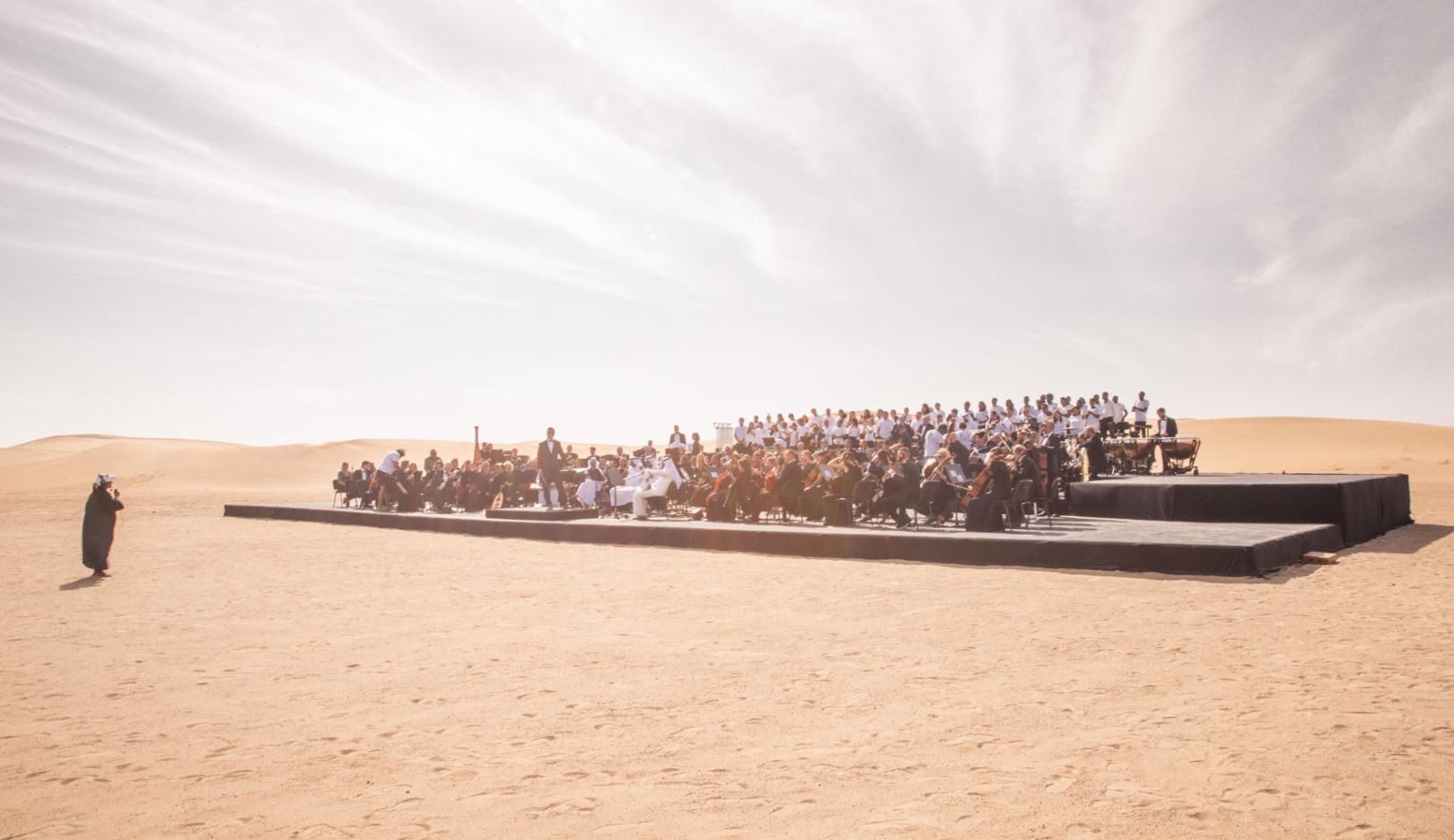 In preparation for Expo 2020, 190 musicians from around the world gathered in the desert of Dubai to play the host country's national anthem. The performance was part of festivities marking the forty-seventh National Day of the United Arab Emirates. Nayla Al Khaja directed the film. Photo: Nayla Al Khaja Films

/
Al Khaja is especially proud of having founded Dubai's first film salon in 2007—with the government's blessing. The Scene Club shows its members uncensored original versions of independent films. "That was a real step forward for the industry," she observes. Her own screenplays address the positive and negative aspects of real lives. In doing so she treats her culture with respect. And her parents have slowly come to accept the career choice of their self-confident daughter.
However, being divorced was a status that presented her with challenges. Although Al Khaja was the head of her own company, her parents did not want the then twenty-nine-year-old to fly to a conference in Switzerland by herself. What would people say? She left their house quietly inthe early hours of the morning. To make up for doing so, she then sent all manner of loving messages from the airport.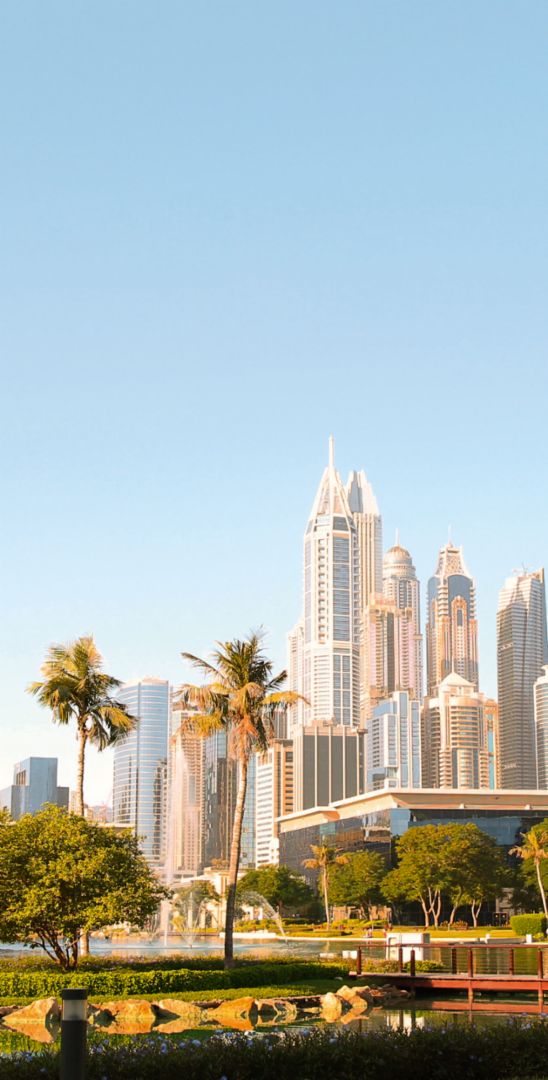 "My parents always need some time to get over my decisions," she says. "But we end up resolving our differences." Her parents also ultimately accepted the man who is now her husband, a Swiss who converted to Islam for her.
She celebrated her financial independence a decade ago by buying a Porsche 911. "A white exterior and a gorgeous red interior," she remarks. She fell in love with the car because of how it combines strength with elegance. "My masculine and feminine sides," she observes. How did it feel to drive it the first time in Dubai? "Sublime!"
Al Khaja does not see herself as a rebel. "I don't have a problem with dressing or acting conservatively as long as I can express myself in my films," she says. After all, she is no longer responsible solely for herself. Many young women—and men—look up to her as an example. She now is the role model that she herself did not have growing up. Until shortly before the birth of her twins she posted glimpses of her private life on YouTube. She viewed that as public relations in the service of a greater aim: advancing the state of film in the Emirates. Now she prefers to stand behind instead of in front of the camera.
The country has developed a lively market for television productions and acquired five other female directors. The movie industry's infrastructure, however, has room for improvement. More actors would be a good start, she says. "We keep working with the same twenty people."
The attention she attracts as a female director is a big advantage in her opinion. It helps raise awareness for her ideas and goals. Journalists eagerly seek interviews and photo sessions with the Queen of Short Films, as she is known. She describes how much she admires Martin Scorsese for his unique way of telling stories, and Clint Eastwood for putting his actors in the limelight instead of himself as director. But the truly iconic figures in her eyes are the female filmmakers who blaze trails for other women in the industry. "My vision is for us in the Emirates to produce movies and television series that go out into the world." She wants to show international audiences her country in all its many facets—authentic, deeply human, and beyond Western clichés. The Shadow is the name of the movie she will now be filming. A chilling crime story based on true events from her neighborhood. It has to do with an exorcism, a mother's love—and a woman who faces her fears. "Who says only men can make horror films?"
Al Khaja's family has long since accepted her abilities behind the wheel. "Everyone now insists that I drive," she says. And even her mother no longer thinks she goes too fast.
SideKICK: #DriveDefinesHer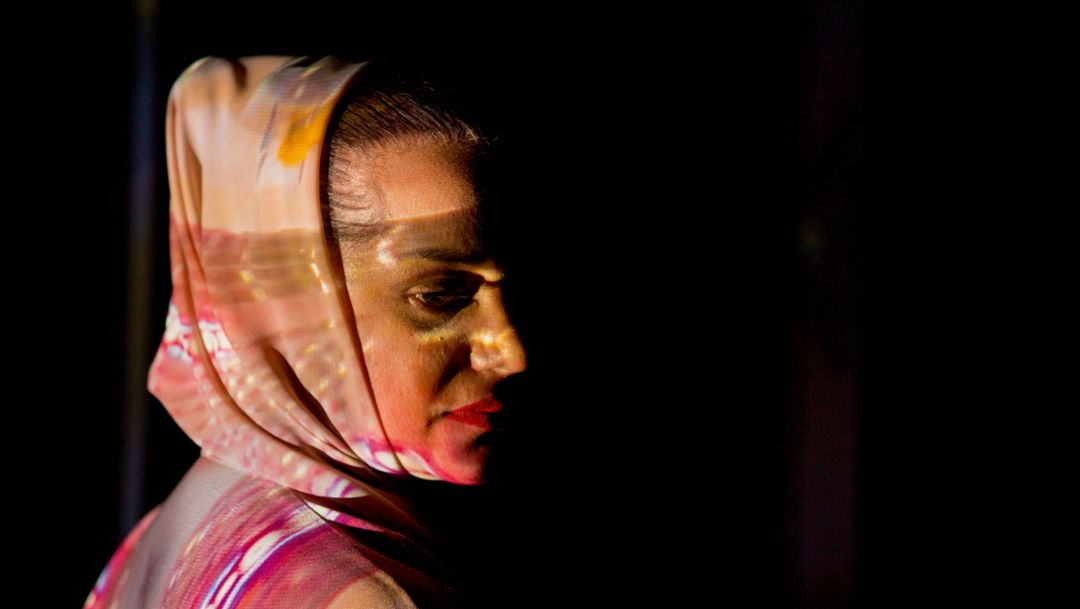 Under the motto "Drive Defines Her," Porsche Middle East and Africa has launched a campaign in support and appreciation of determined women. In one of the accompanying videos, Nayla Al Khaja tells of her life and career. Her goal: to encourage other women to go their own way.
Consumption data
Panamera Turbo S
WLTP*
13.2 – 12.8 l/100 km

298 – 290 g/km
NEDC*
10.8 – 10.7 l/100 km

247 – 245 g/km
Macan GTS
WLTP*
11.7 – 11.3 l/100 km

265 – 255 g/km