The Traveler
Porsche Central and Eastern Europe – A life's journey: You could call Ion Țiriac a true petrolhead simply because he owns a vast, uber-impressive, brilliantly diverse and unique collection of automobiles. But his life's journey is just as impressive as the way he travels with and for his cars.
Born in 1939, Ion Țiriac recalls the 1950s as being very tough. Training with steel ambition and hard work, he made his mark as an athlete in tennis, both in singles games and teaming up with legendary Ilie Năstase. ATP calls Ion Țiriac "a skilled and tenacious player, at his best on hardcourts". Following his retirement as a tennis player, he coached and managed top players like Guillermo Vilas, Marat Safin and Boris Becker. After the fall of communism in Romania, he began his investments and eventually founded Țiriac Group, which has interests in real estate, cars, financial services and more. Successful athlete, entrepreneur, billionaire, Ion Țiriac has a life journey that's even more impressive than his fantastic automobile collection which everyone can visit.
In 2013 Țiriac Collection was founded, covering around 4,300 square meters and hosting hundreds of cars. The oldest model of the collection is a Hurtu 3½ Quadricycle, manufactured in 1899, one of the seven units still existing. Among legendary models coming from Mercedes-Benz, Jaguar, Cadillac, Ferrari, Aston Martin, Harley Davidson and Maserati, here visitors can also admire the only current collection in the world that features all seven Rolls-Royce Phantom models of the I-VII Series, including two units from the IV Series, the most exclusive Rolls-Royce generation ever built. Only 18 cars were manufactured between 1950 and 1956, originally designed for Royals and heads of state. As for Porsche, well, you can find here models ranging from the 356 all the way to the 918 Spyder or 911 Speedster.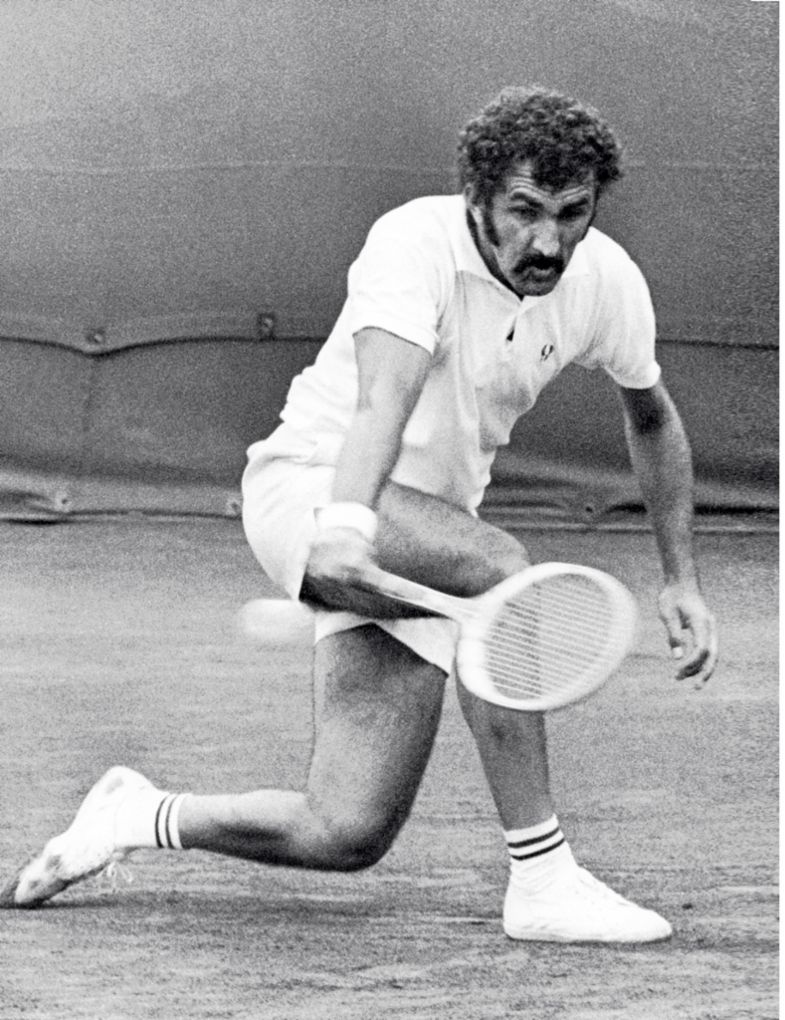 Christopher is the patron saint of travelers. Let's talk about your travels. Which are the most memorable and what do you think are the ingredients of a successful journey?
Ever since 65 years ago—all I do is travel. Aside from for this time we're living now, I have rarely slept more than seven days in the same bed. What does travel mean? It means to go places for necessity or for pleasure. Generally, I've been places for necessity.
Lately, from time to time, I have allowed myself to travel for pleasure. But my pleasures start where my passion starts. For example my pleasure for hunting. I have over 40 Africas under my belt. 40 years where I've been to Africa at least once a year. Even now. This pandemic caught me in Namibia. I spent a month there, instead of the ten days I had planned. Africa for me is a chimera that I take and I turn on all faces as you wish. The rest, be it New Zealand or anywhere else, those are a different story.
On the other hand, by today's standards, Jules Verne was a dwarf traveling the Earth in 80 days. Today you can travel around the globe in 24 hours. How much this pandemic will slow us down we don't know, but traveling is freedom. And today we are happy to be enjoying traveling to basically anywhere.
Is traveling as essential as books in terms of what knowledge you can acquire in life?
Let's think about it differently. Harvard. Stanford. London School of Economics. Oxford. They all teach you things. But after you finish all of those you enter a barrel of ice that's called life. And the privilege that I had from life was for free. I followed all of those schools but then I had the privilege to meet everybody. Forget about Nixon and Pele and the King of Spain and the Emir of Qatar. But where you meet them and how you meet them and where you go and what you see, these are experiences that you can never learn from books. Nobody can teach you experiences.
Ilie Năstase and I were both privileged because we could travel. Your father couldn't. It's not normal. But those were the times. That's who we were as a nation, this is who we are now.
From the first $5,000 earned playing tennis for an entire year, $4,950 were spent on a Mercedes-Benz 280 S.
So the personal experience is just as important as learning from books.
No, it's ten times more important. Because personal experience is your own doing. You are living the experience. Books are good. School is good. Being diligent in school is even better. But doing it is something else. Go do it. Get your hands dirty. That's life.
What are the most important pieces of advice you can give to young entrepreneurs today in terms of helping them guide their business into the future? A piece of advice for traveling through life, let's say.
I would urge them to look back in time. To study history. To understand where everybody comes from, where they are now and where they might be going. Not only countries. But people and companies too. Nowadays, people don't give enough importance to China. Fortunately, or unfortunately, for all intents and purposes, China is like a continent, not a country. They are so many that their consumption alone can make them the first country in the world. So keeping these in mind, if I were 30 years old now, I would move to China.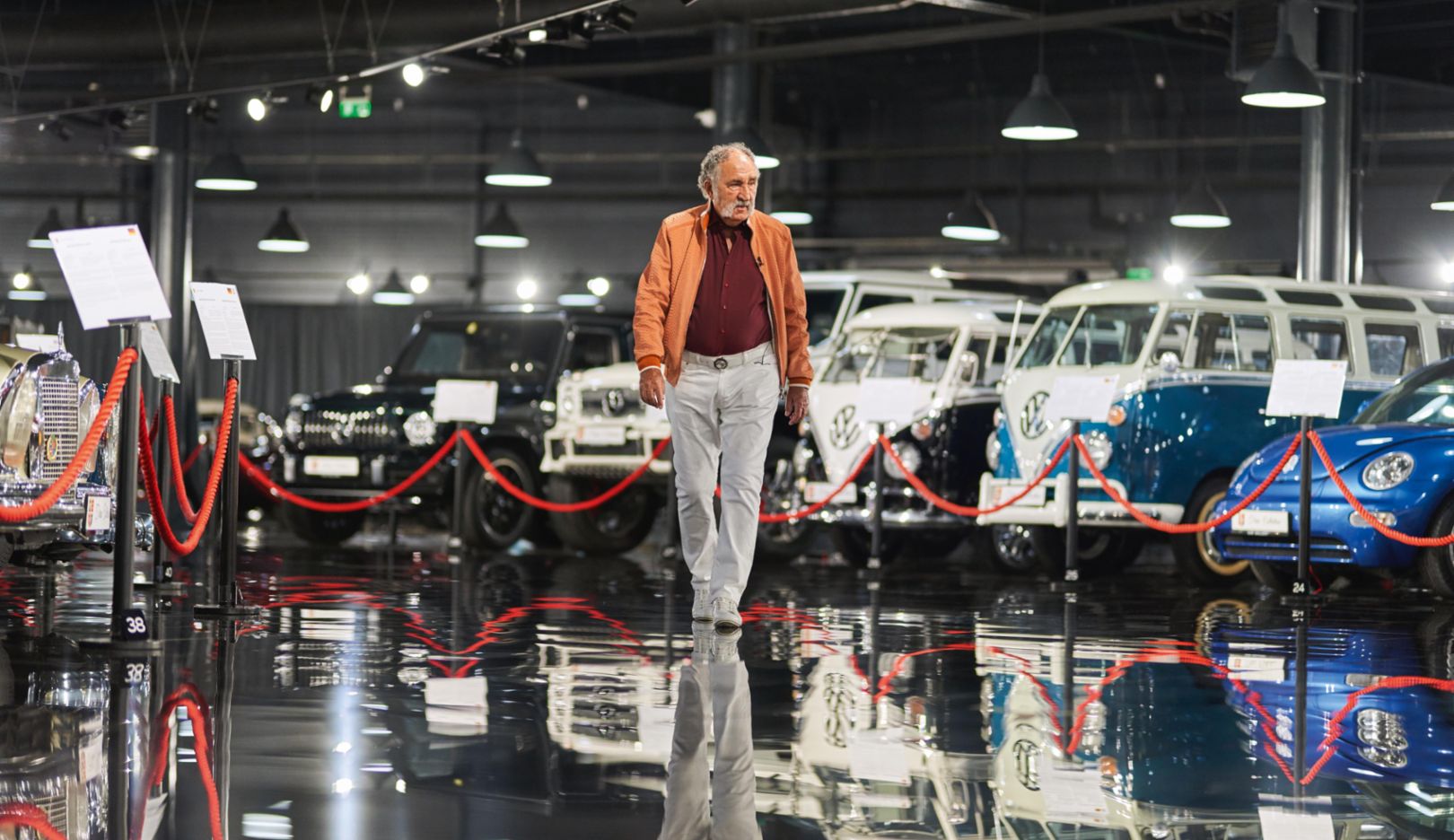 Let's go back in time a bit to the beginning of the Collection. How did you come up with the idea of Țiriac Collection?
You can't actually say "how did you come up with the idea to bring together 400 cars". First of all, like all kids (not in your generation, because your generation has everything), I had this passion for cars forever. After you live the experience of Java and Škoda and you run them through deep snow (forget about winter tires, especially on motorbikes), then you move on to better cars. Then I didn't have time for the passion anymore, because tennis occupied all my time. I also didn't have the means. Back then, if you made 100 dollars a week, that was good money. In 1968 or 1969 I won 5,000 dollars all throughout the year. I immediately spent 4,950 of them on a Mercedes-Benz 280 S. Why S? I was afraid to go for the SE, which had just launched with an injection pump, because if that had broken down, in Romania it surely would have been very hard to fix with a screwdriver. So I went for the normal one. These were my beginnings. So in terms of collecting cars I started very late. 20 to 30 years ago. In my time, if I had started when I should have started, I could have bought a Mercedes-Benz 300 S 1955, which probably now sells for 1 to 1.5 million euros, for about 70,000 marks. So you can imagine where I am and it seems the cars are a big investment. But I'm not big on investments it seems, because I haven't sold any of them. I probably should let go of about 20 to 30 of them. I didn't have time to start working on them and it's hard to find craftsmen in Romania nowadays. But I'm not letting go. They are all here.
What would you say now to the young Ion Țiriac?
To not do anything the old man did. We lived a different time. Even Năstase is from a different age, he's seven years younger than me. That is a huge difference. Especially in those days. I'm the boy with the war. I lived the war with all it meant. Planes, bombs, everything. And I also lived through the 1950s. Those were tough years. From all points of view. But things moved on and I can't regret anything in my life. The only thing I can say is that I couldn't make a true family. To go to work at 8 am, finish at 5 pm, to have 20 kids with me all over, and so on. I was all the time the one with less talent but more work. I always tried to be a bit better tomorrow than I was today. And this, at some point, takes control of yourself. And this means you can't split your time, everything else fades in importance.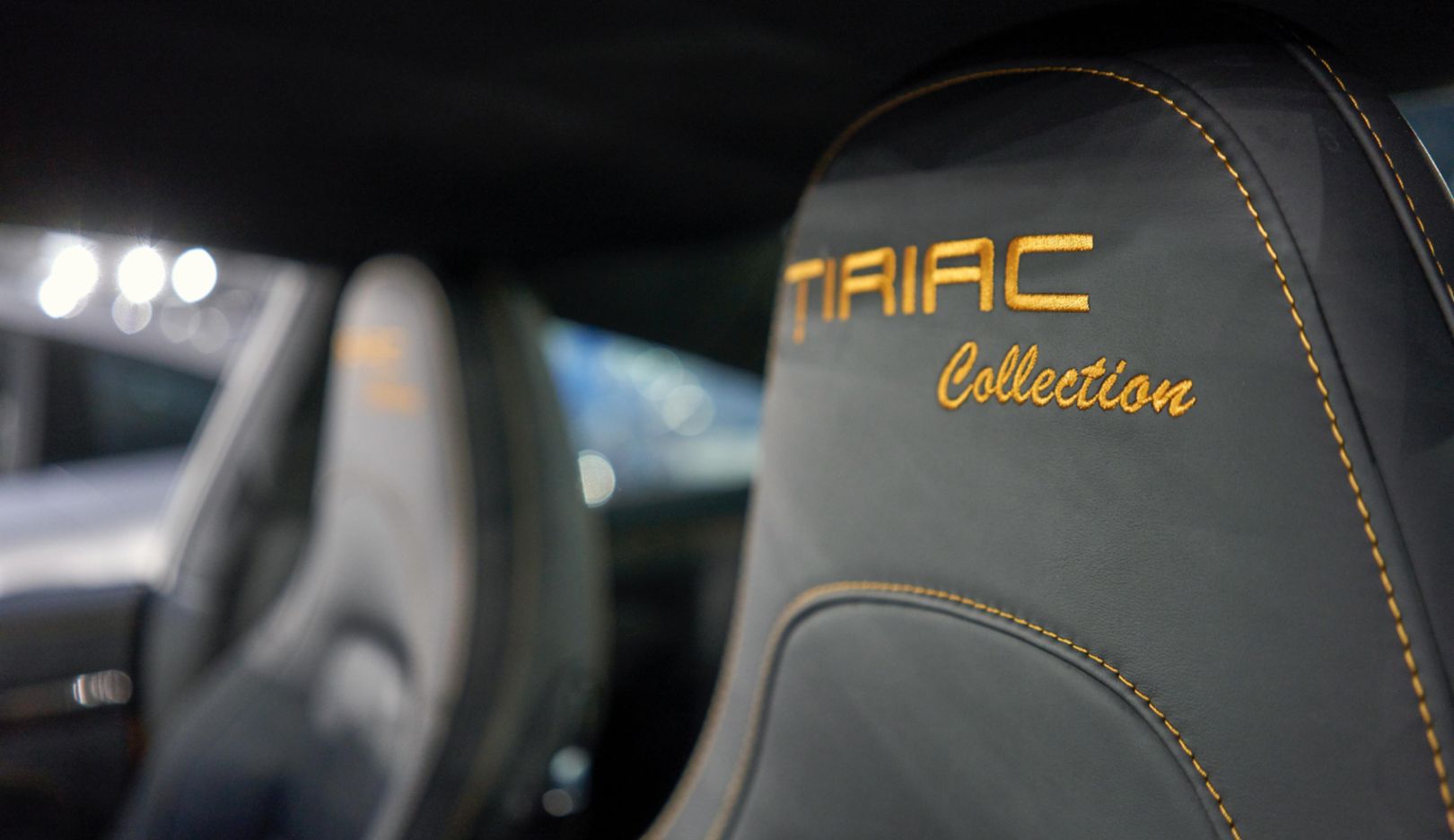 But in Romania we have this preconception that we don't work hard enough... How do you explain this?
There are two ways to see this. Number one: I was very privileged in my life. I was always privileged to be able to do what I wanted. This is hard to describe. I don't have to do this and that. I chose to do stuff. After the Olympics in '54, I said to myself I'm not gonna do hockey no more. After the Davis Cup in Bucharest I said I'm not gonna play professional tennis because I can't do it anymore. At 33, when I realized it was taking me more time to recover, I said stop. I'm gonna have fun now. And I did have fun. In doubles games and also coaching, when I did that. Basically, I think that was my only talent. Coaching.
What are your most cherished moments with cars from the Collection?
I don't have cherished moments. But I do have moments when I lost my compass. A few years ago, I came back from Pebble Beach where I won everything with the Phantom 4. And I came back from an auction with 32 cars. I simply and completely lost my compass. I bought this one because it was beautiful, that one because it had a nice engine and so on. This Ferrari you see here, the F40. I received the first one a while back and then I bought another one because I felt it was going to be a good investment. Can you believe I forgot about them in a garage in Munich? That's how busy I was back then. Until someone called me and told me. I was so upset I sold them half price that very day. After ten years you had to take the engine apart, and so on.
You have a lot of Porsches in the Collection. What ties you to this brand?
It's hard for me to explain. First thing you must know: in my life there were two to three people who made an impression. And I'm not an easy man to impress. One was Nixon, with his joyful presence. Maybe it was also my megalomania, thinking that I was in the first communist Romanian delegation to ever be received at the White House in '69. But when Nixon entered the room, you could feel his presence. The second one was the Shah of Persia. And the third one: Ferry Porsche. I remember in 1984 when I went to get the 959. They had made 200 and I reached him to get a car. I was accompanied by this young boy who had just won Wimbledon. 17 years, blonde, didn't have a driver's license. And I entered the office of this gentleman, Ferry Porsche. "Herr Țiriac, das ist Herr Becker." He was 17 years old. Porsche made a huge impression on me. And second: Porsche knows how to make cars. Impeccable cars. From all points of view. Speedster, 959, 935, 918, all amazing vehicles. 700, 600, 500 horses, doesn't even matter. They are amazing automobiles.
Consumption data
Macan GTS
WLTP*
11.7 – 11.3 l/100 km

265 – 255 g/km