Young gun
Porsche Australia & New Zealand – Motorsport: At just 18 years of age, Porsche NZ driver Ryan Wood is already taking off, thanks to his amazing talent and winning attitude.
"I'm very grateful to have this opportunity. Not a lot of people get this." Ryan WOOD
New Zealander Ryan Wood dreamt of competing in motorsport from a young age.
"I realised early on that being a race car driver was what I wanted to do," he says. "Every time I got out of the race car, I was happy."
After assembling a string of impressive performances with the Porsche New Zealand driver development programme, the talented young driver is already making his mark. He's also dreaming big; his ultimate goal is to win Australia's Bathurst 1000 endurance race.
"It's close to home and it's something we all watch every year," he says. "Everyone even holds parties for it!"
"Winning that race would be really cool, and I'm confident I can do it."
Ryan's latest opportunity brings him one step closer to turning that goal into reality.
Ryan was inspired by his father, who was also a talented racing driver. It meant he was surrounded by a love for speed from an impressionable age.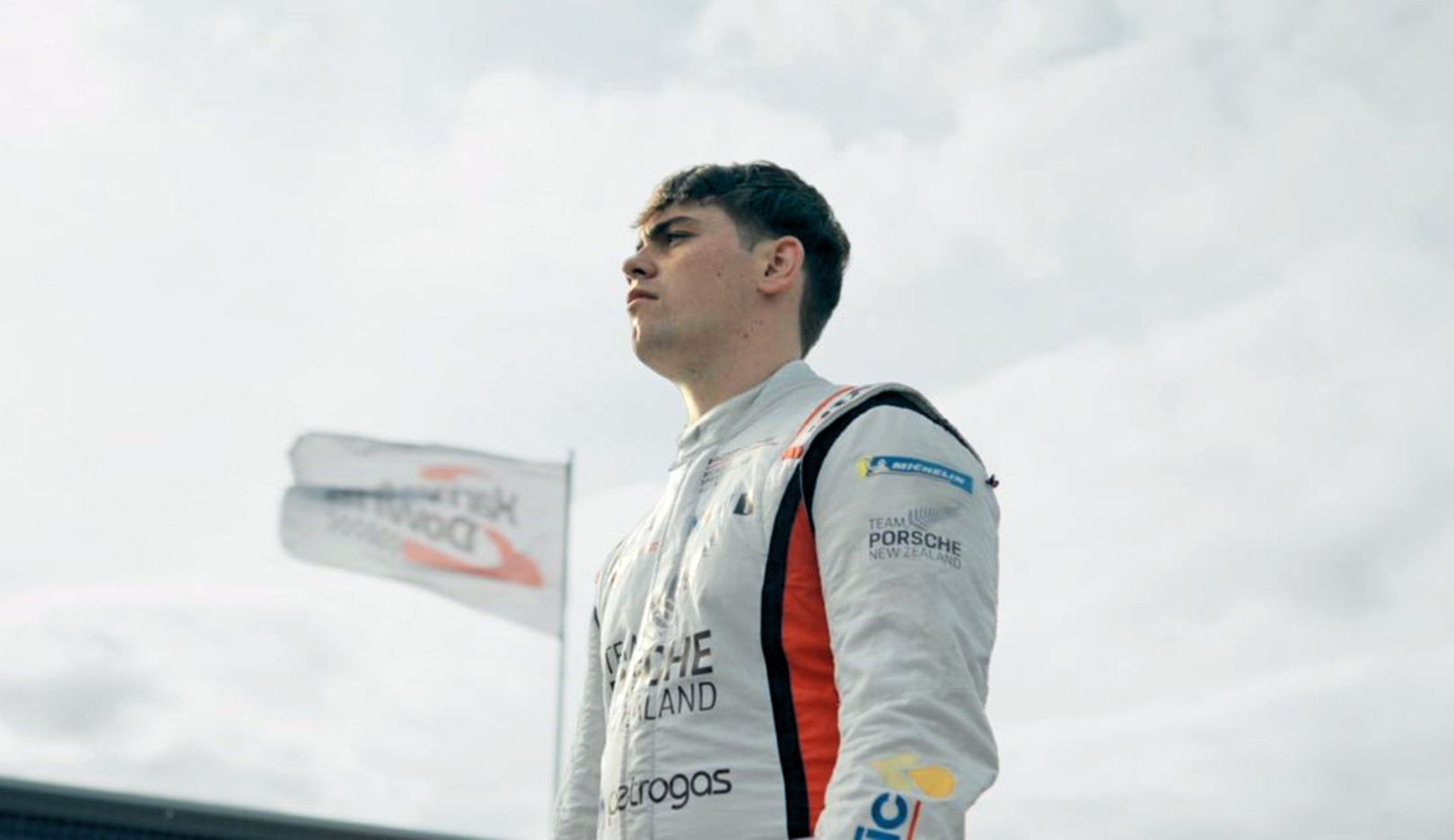 Wanting to emulate his dad, Ryan quickly grabbed the first thing he could lay his hands on to start satisfying his need for speed – the family quad bike – and enthusiastically started doing laps on the family lawn. Worried about the safety of both Ryan and their garden, his parents channelled his endless energy and passion for racing in another direction – karting.
His racing career didn't exactly get off to a fast start. He admits he wasn't that good when he first ventured on to a circuit. To make matters worse, he didn't have the financial backing that many of his racing peers enjoyed, which brought significant obstacles. "Racing on a budget was really hard," he says. "My family sacrificed a lot."
But after two years of doggedly putting in the work at his local track, located four minutes from the family home, the results started to come. Bolstered by unfailing support from his mum and dad at every turn, he started to win club days. Then club championships. By the time he took out the NZ Karting Nationals in 2014, the racing community was on serious notice. Ryan eventually went on to represent his country in Italy at the ROK Cup International Finals, an experience he describes as the "Olympics" of racing.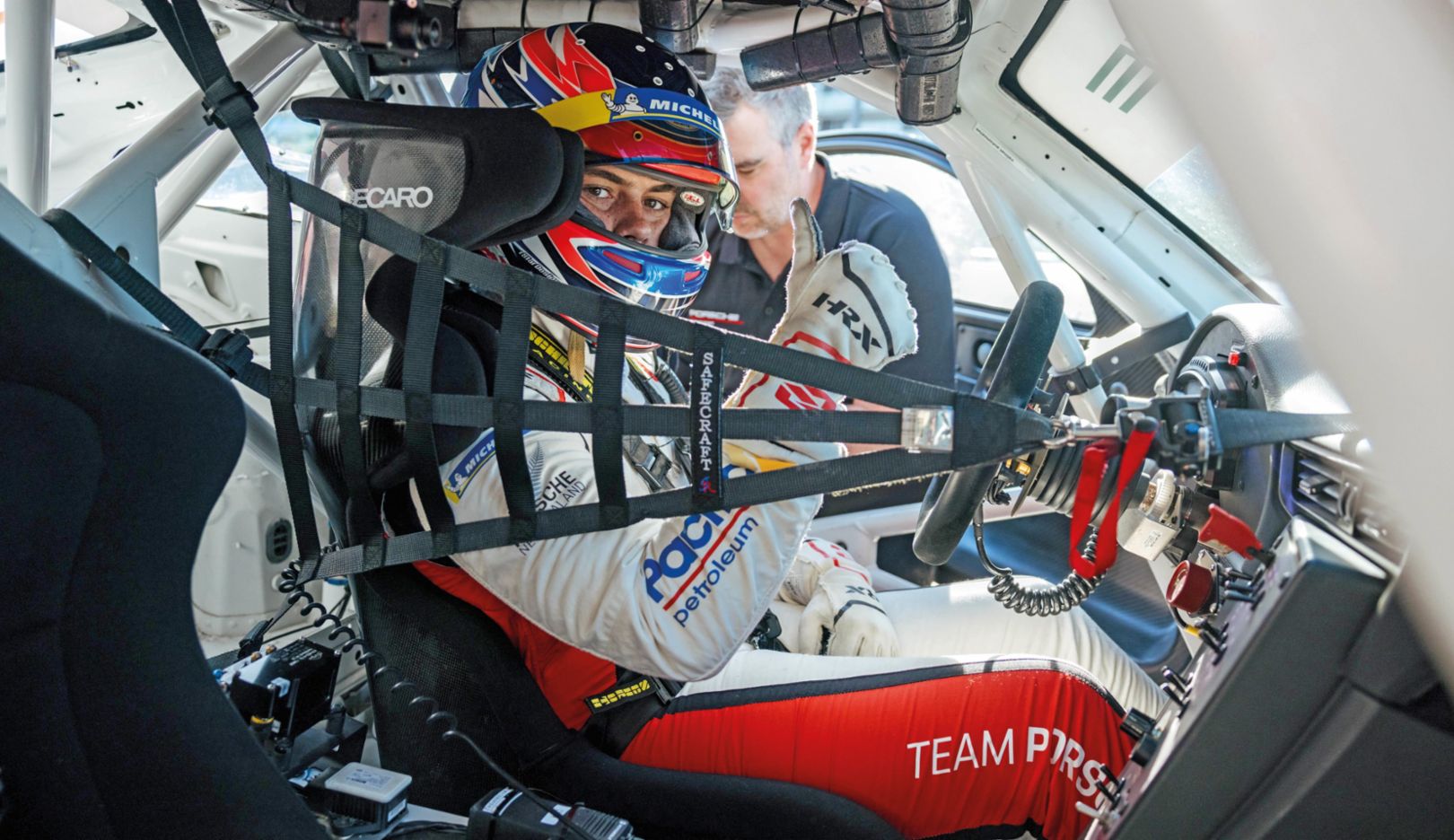 Ryan's exploits soon attracted Porsche New Zealand's attention, who offered him their scholarship seat in the 2022 Porsche Michelin Sprint Challenge Australia development programme. Results arrived immediately. Ryan took a podium finish in every race he competed in.
His next goal was Australia's 2023 Porsche Paynter Dixon Carrera Cup championship. Competing in the Porsche New Zealand Shootout, he beat four rivals to qualify. Porsche New Zealand haven't been the only ones watching. He recently signed with the Walkinshaw Andretti United Supercars team. Now, at just 18 years of age, Ryan has been fast-tracked to tackle Australia's iconic Mount Panorama track. It means his Bathurst 1000 dream is within reach.
"I'm very grateful to have this opportunity. Not a lot of people get this, and I'll take it with both hands."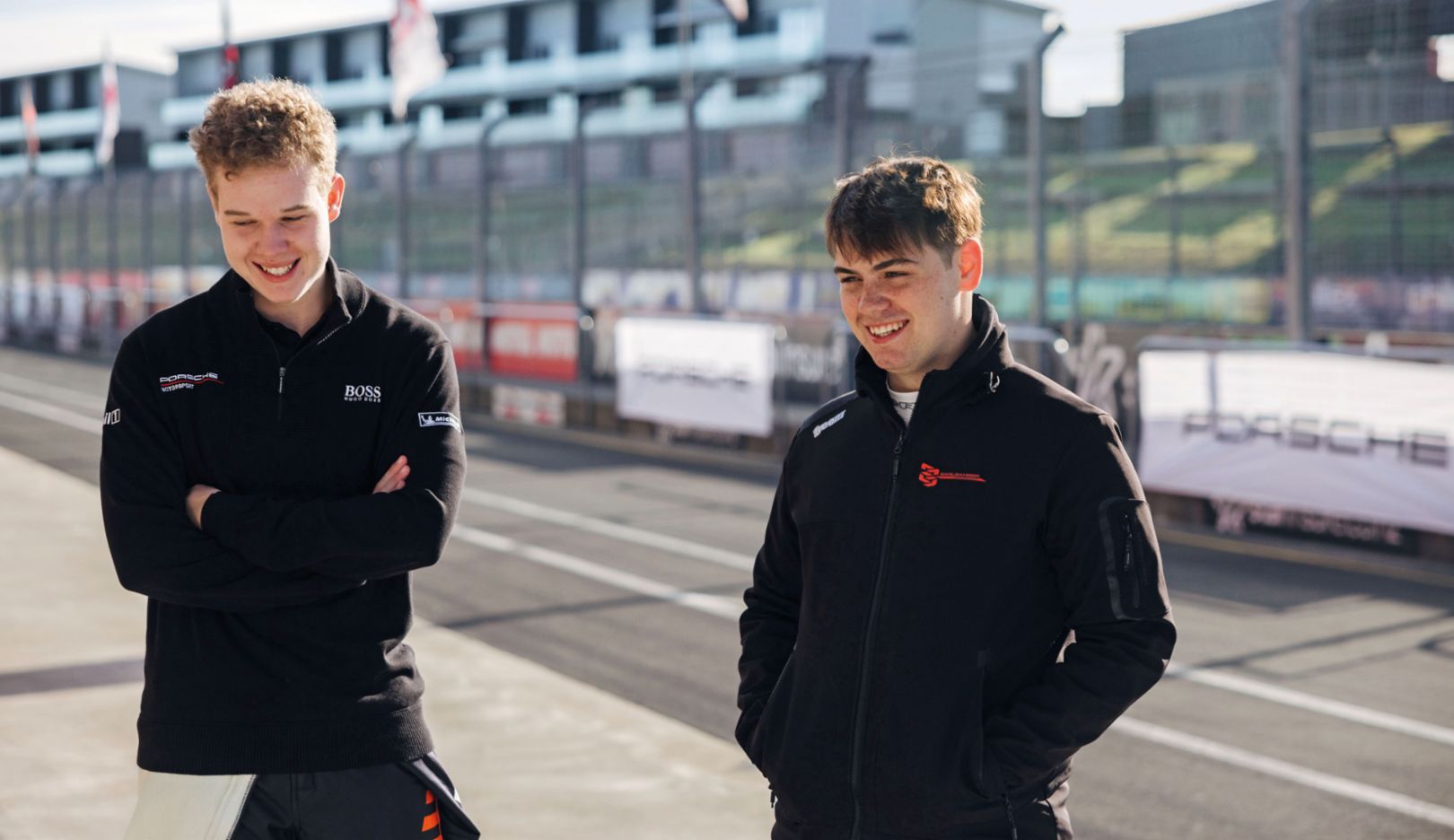 It's amazing validation for the Wellington up-and-comer. He has the brightest of futures ahead of him in the class he's always dreamt of competing in.
Sure, the road hasn't been easy. But all those sacrifices Ryan and his family have made, all the extra work he and his father put in at their local kart track just down the road all those years ago, have well and truly paid off.
In many ways, Ryan's journey is just beginning. He will no doubt encounter some speed bumps along the way. But he's made incredible progress, and at a remarkable speed. And his drive to succeed, complemented by his engaging humility off the track, is setting him up to live out his racing dreams.