Porsche Moments
A 911 becomes a film star.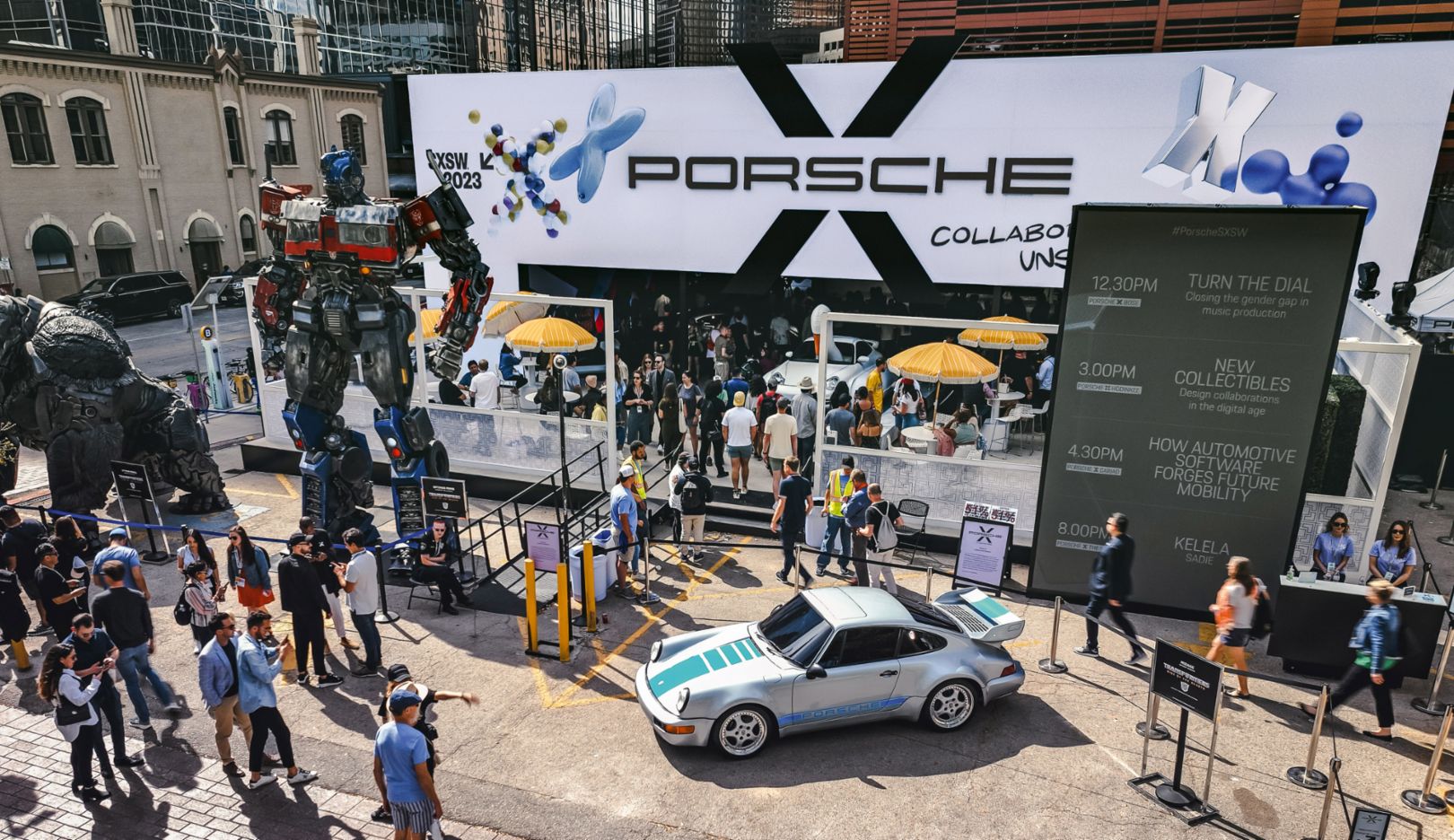 Location: South by Southwest – Austin, USA
Date: March 10, 2023
Photo: Thaddeus James
The Porsche 911 Carrera RS 3.8 is one of the stars in the blockbuster Transformers: Rise of the Beasts. In the next installment of the franchise, which hits theaters on June 9, 2023, the ultra-rare 911 plays the Autobot, Mirage. A few months before the film's premiere, the 911 was showcased at the creative South by Southwest festival in Austin, Texas, in front of the Porsche pavilion and right next to a six-meter-tall Optimus Prime statue, among others. Quite an impressive backdrop – and a gathering of giants.