Let's get the party started
Porsche Cars Great Britain – 2023 preview: With Porsche celebrating two significant anniversaries in 2023, we look ahead to a handful of this summer's unmissable highlights.
2023 is sure to be a memorable year for Porsche enthusiasts
No amount of cake could do justice to the two major anniversaries Porsche is celebrating this year. So instead, to commemorate 75 years of Porsche sports cars and 60 years of the enduring 911, enthusiasts can expect a year packed with tributes at events taking place across the country.
The Goodwood Festival of Speed in West Sussex has become one of the most important automotive events in the world – an unprecedented celebration of motorsport, innovation, technology and future mobility. This long weekend in July (13-16) offers unrivalled access to iconic cars and their drivers, and is also famous for its challenging hill climb. In 2022, Porsche Carrera Cup GB Junior driver Adam Smalley wowed crowds with his timed run in the 911 GT3 Cup.
A consistent and passionate supporter of the event since it began 30 years ago in 1993, Porsche will enjoy a prominent presence at the Festival of Speed, underlining three quarters of a century of its sports cars, and thrilling spectators with static and moving displays. The 2023 Festival will also mark 100 years of the iconic 24 Hours of Le Mans – and Porsche returns to the French endurance race in force this year with its new 963 hybrid race car, fighting for overall victory.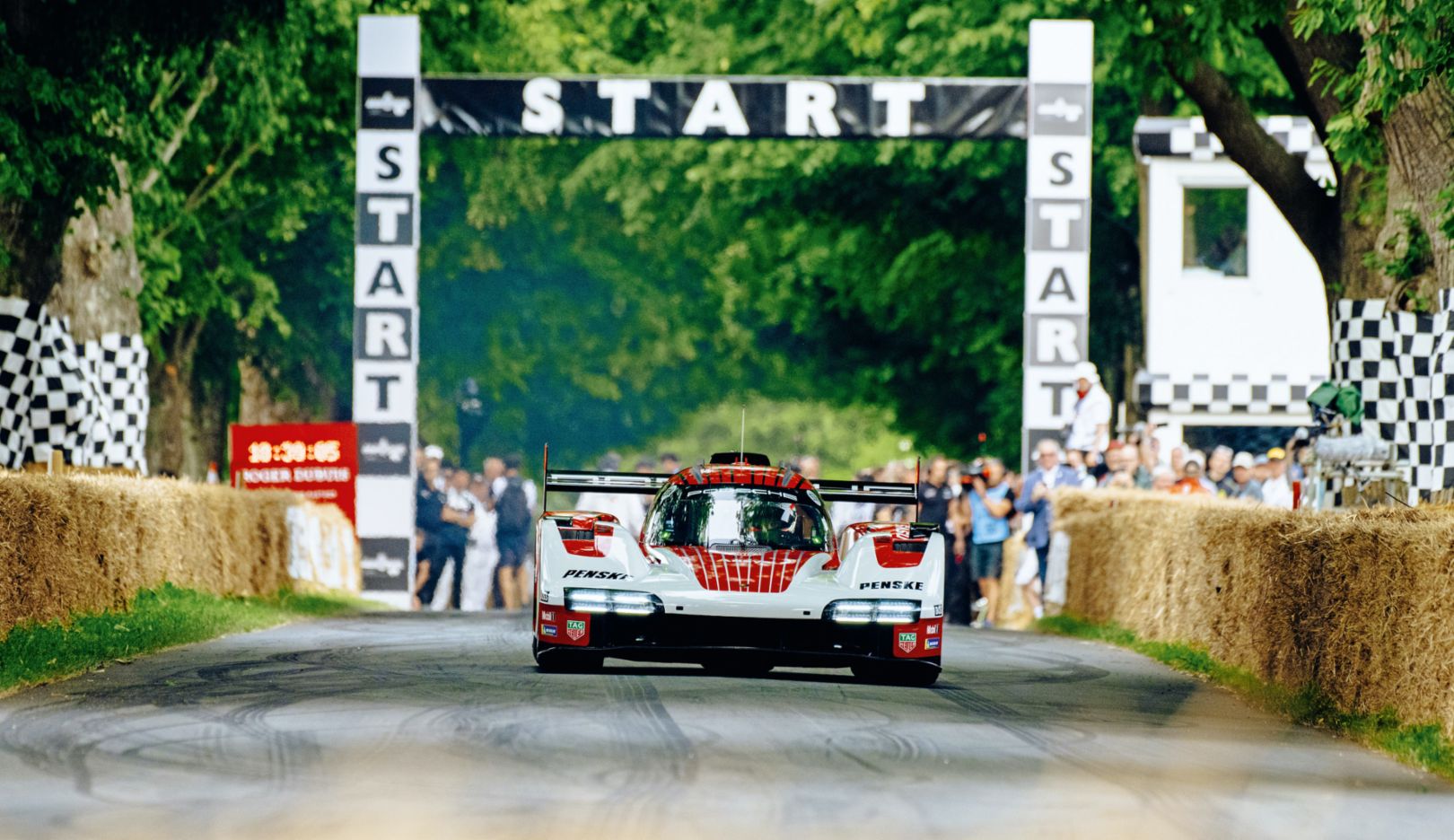 Success in the first round of the Formula E season in February was the perfect start to a new era for the TAG Heuer Porsche Formula E Team. The spectacular 200  mph third-generation (Gen3) cars debuted this year, accelerating the development of sustainable mobility technologies – drawing parallels between the racetrack and road in the age of electrification. The 16-round championship continues its global tour in July (29-30), visiting London's ExCeL for an unmissable finale. The new Porsche 99X Electric Gen3 cars will race on an exciting course that weaves in and out of the exhibition centre itself, and Porsche drivers Pascal Wehrlein and António Félix Da Costa (the 2019/2020 champion) will not be holding back.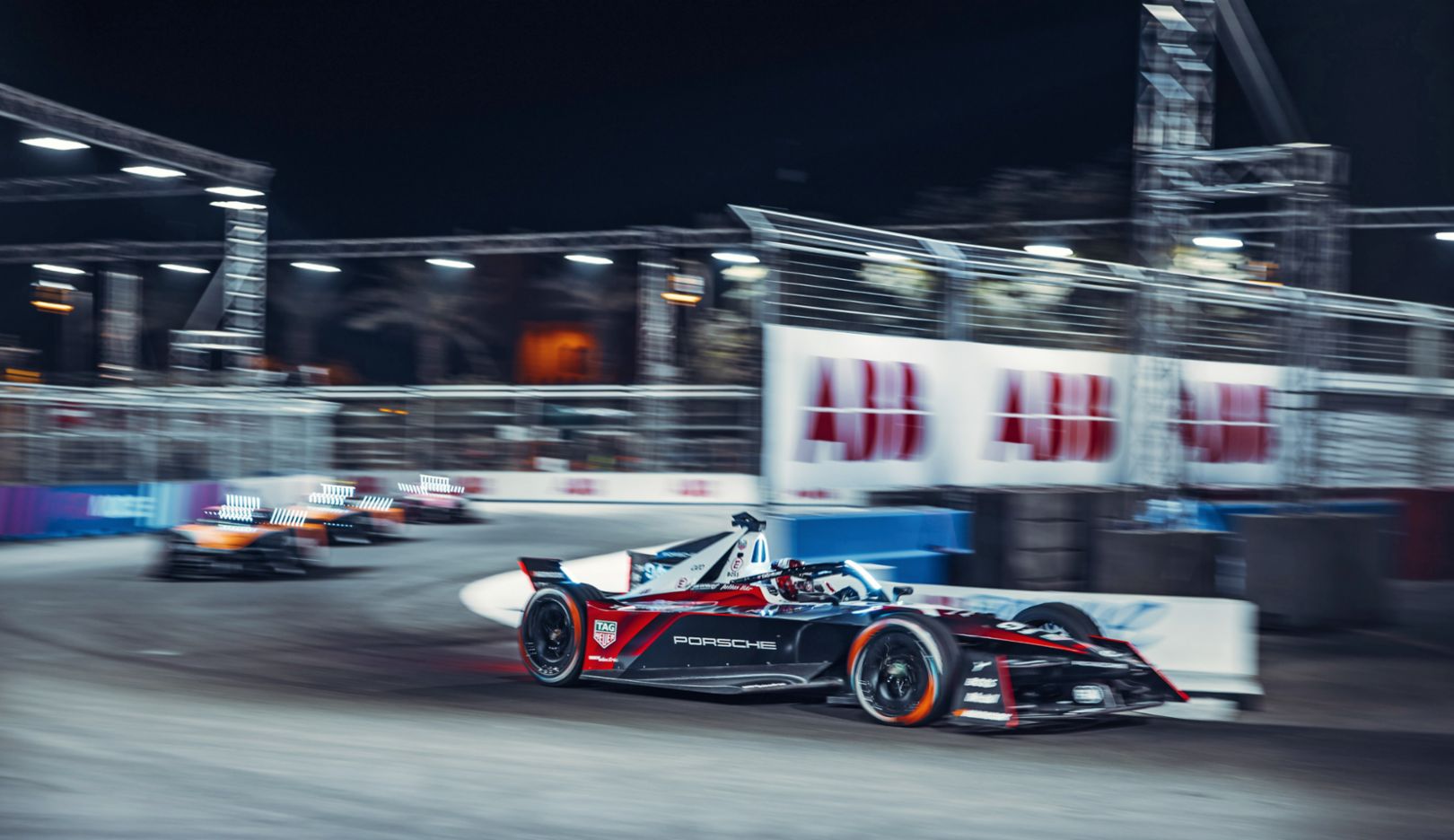 In September (8-10) Porsche will return to Goodwood, this time to the Motor Circuit. Not only does 2023 mark 75 years of motorsport at Goodwood, but also 25 years since the inception of the Revival in 1998 – when racing returned to the venue in momentous style. Goodwood Revival's ability to transport visitors back in time, with its fascinating mix of classic cars and fashions from the 1940s, '50s and '60s, offers a unique immersive experience. The weekend will provide the perfect backdrop for Porsche to reminisce over its rich and storied history, notably by presenting a showcase of six decades of the 911, and welcoming Goodwood visitors to the always popular Porsche Classic Garage.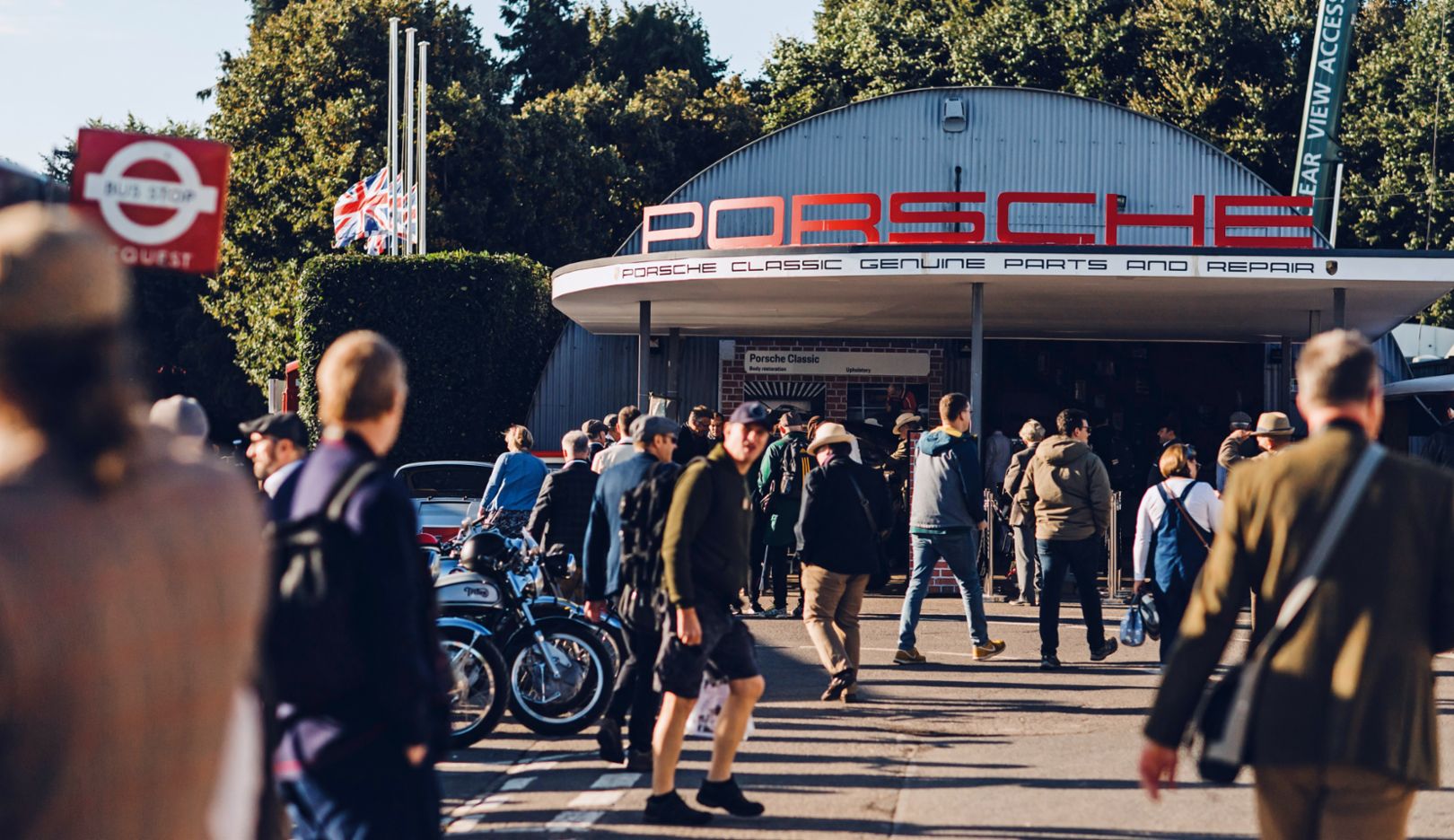 Porsche Motorsport continues to thrill spectators with action-packed one-make racing taking place throughout the year, providing a level playing field for competitors as they navigate the Porsche Motorsport Pyramid. Porsche Carrera Cup GB entered its 21st season in April, its second with the 510 PS 911 GT3 Cup (Type 992), while Porsche Sprint Challenge GB, for 718 Cayman GT4 Clubsport cars, began its fourth season. For the first time both championships appear exclusively alongside the British Touring Car Championship on the TOCA package, the highest-profile race weekend in the UK. The championships are broadcast on free-to-air television by the ITV network, to a cumulative audience of more than 1.5 million viewers each weekend.
Adam Smalley continues his Porsche Carrera Cup GB journey with a new outfit for 2023 – Team Parker Racing. This season marks the 22-year-old's second and final year as part of the Porsche Carrera Cup GB Junior programme, which is designed to nurture young racing talent. Adam, who is from Lancashire, is focused on nothing less than championship glory as he looks to progress his career with Porsche in the coming years. Porsche Carrera Cup GB visits the ultra-fast Thruxton and twisty Oulton Park circuits in June, and Scotland's undulating Knockhill in August, before being joined by Sprint Challenge GB at Donington Park later in August, Silverstone in September and Brands Hatch in October for the season's conclusion.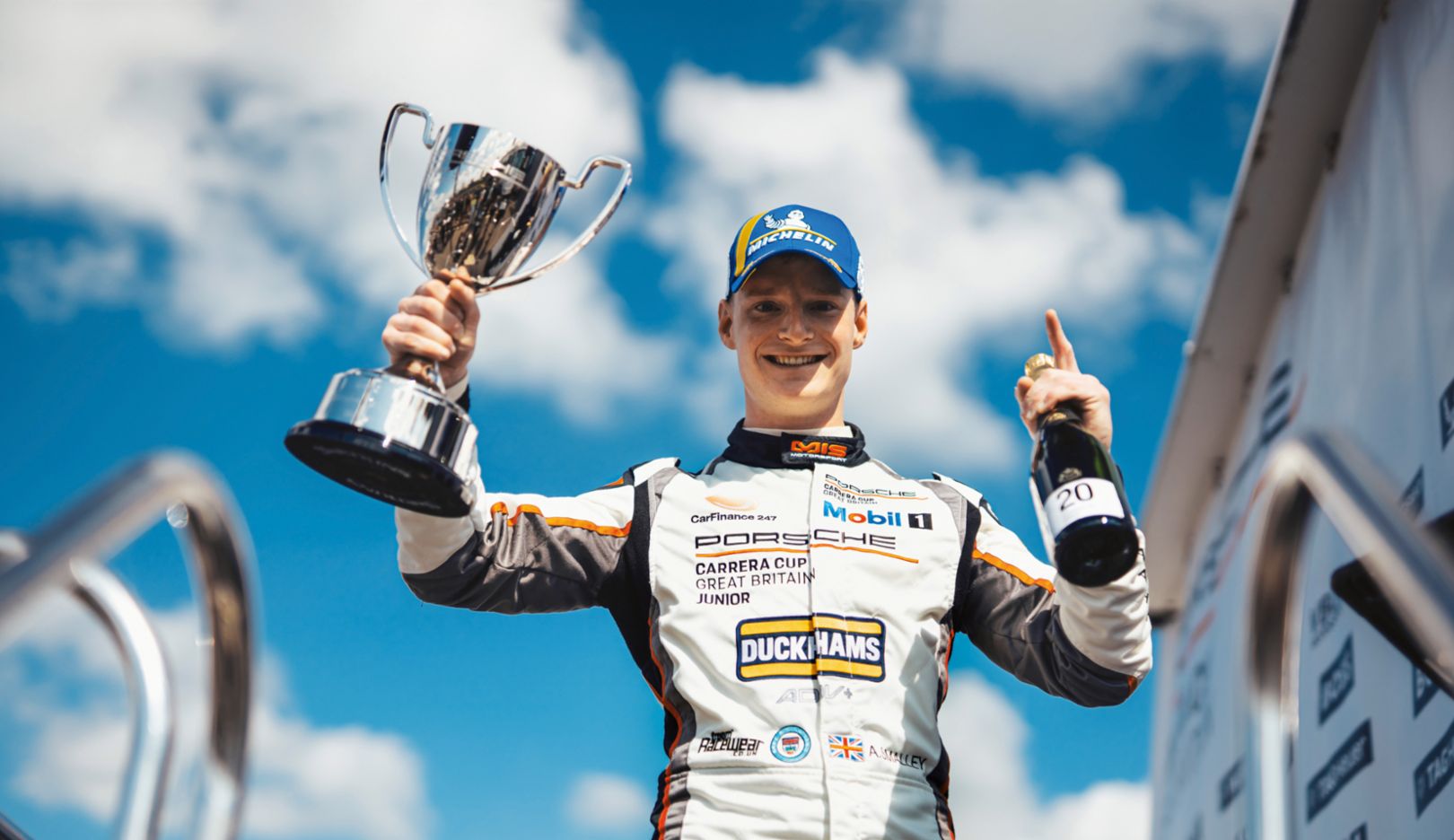 Whether you make the trip to Goodwood, visit a race weekend or attend one of the myriad regional gatherings of enthusiasts and their cars, we hope you get the chance to join in with the celebrations (with or without cake) to mark this hugely significant year for Porsche.
Dates for your diary
3–4 Jun.: Porsche Carrera Cup GB, Thruxton.
17–18 Jun.: Porsche Carrera Cup GB, Oulton Park.
13–16 Jul.: Goodwood Festival of Speed.
29–30 Jul.: Formula E, London.
12–13 Aug.: Porsche Carrera Cup GB, Knockhill.
26–27 Aug.: Porsche Carrera Cup GB and Sprint Challenge GB, Donington Park.
8–10 Sept.: Goodwood Revival.
23–24 Sept.: Porsche Carrera Cup GB and Sprint Challenge GB, Silverstone.
7–8 Oct.: Porsche Carrera Cup GB and Sprint Challenge GB, Brands Hatch