Editorial: Fulfilling Customers' Dreams Is What Drives Us
75 years of Porsche sports cars. 60 years of the 911. 100 years of Le Mans – the year is marked by celebrations. But Porsche has always distinguished itself by not just looking back. To fulfill dreams, we have to look ahead – with ideas, visions, inventions.
"Fulfilling customers' dreams – that has always been what has passionately driven the Porsche brand."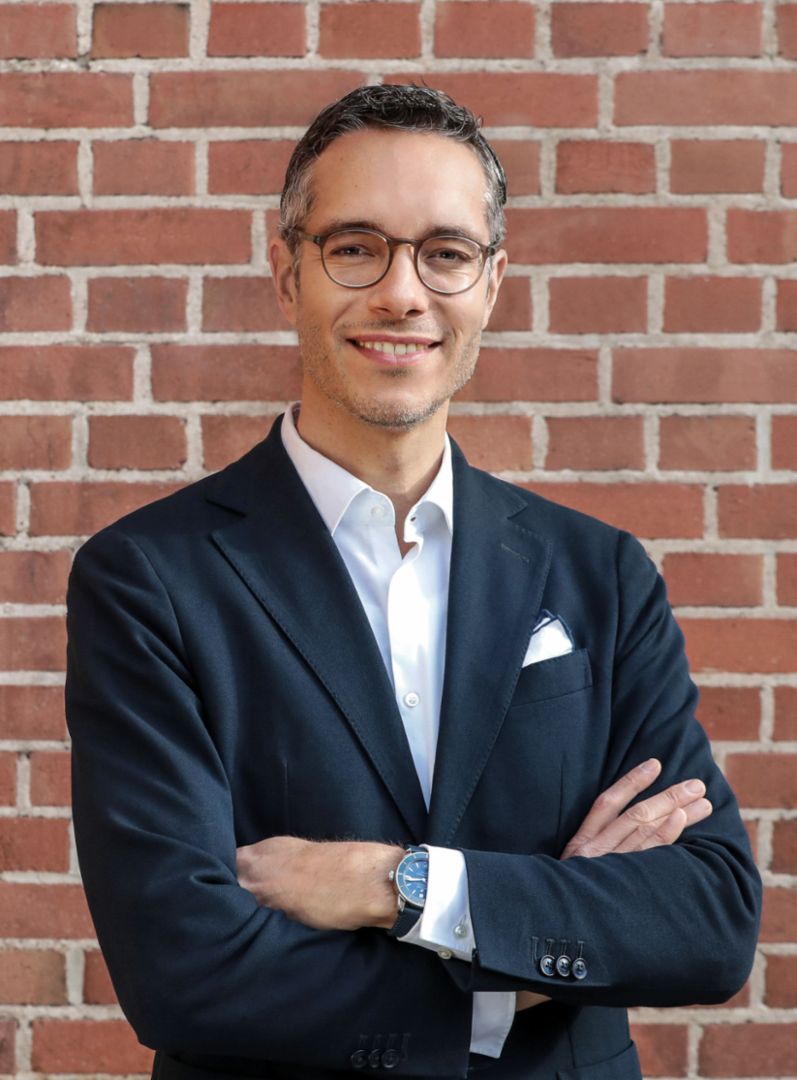 The Porsche sports car brand was founded 75 years ago. From a dream. Of Ferry Porsche. How would he view the 2023 anniversary year? With pride, joy, and gratitude, for sure. He'd also already be thinking about the next dream. The next idea, vision, or invention – with our customers' needs firmly in mind.
Fulfilling customers' dreams – that has always been what has passionately driven the Porsche brand. And the results are what define the course of this year. The anniversary celebration was held in Berlin in January, and we took a sporty look into the future with the Porsche Vision 357 design study. In June, we approach the highlight, including a surprise or two. Because 75 years ago, on June 8, the first sports car of the Porsche brand – the 356 "No. 1" Roadster – obtained its general operating permit. And, on top of that, we are celebrating our icon: the 911 will be 60 years old.
In mid June, there is another anniversary that is closely linked to our brand: 100 years of Le Mans. The classic endurance race was held for the first time in 1923. And numerous Porsche legends have been made there since then, one of whom we tracked down in our Garage section: the Le Mans overall winner from 1979.
Whether 75 years of Porsche sports cars or our brand's spectacular victories in the 24 Hours race on the banks of the Sarthe – there was someone who experienced it all firsthand from a young age: Dr. Wolfgang Porsche. To this day, he continues to shape our company's success story – as Chairman of the Supervisory Board, as a farsighted advisor, and as a role model for employees and fans alike. He turned 80 in May, and we would like to take this opportunity, on behalf of our readers, to wish him a belated happy birthday!
The future inspires the dossier, which in this issue is dedicated to eFuels. The topic of synthetic fuels is receiving a great deal of attention in public debate and also at our company in Stuttgart-Zuffenhausen. That's because we at Porsche are dedicated to double E. We stand in full support of electric mobility, but are also committed to eFuels. We are thereby regarding sustainability holistically.
We're thinking, for example, about the existing fleet – about the more than 1.3 billion vehicles worldwide with an internal combustion engine, which will remain on the roads for many years to come. And we're also thinking about potential applications for aviation and shipping – eFuels could significantly reduce carbon emissions. We treat this issue holistically in Christophorus: we explain how synthetic fuel can be produced sustainably, take a look behind the scenes in the interview with Board member Barbara Frenkel, and explore Patagonia in Chile, home of the new Haru Oni eFuel production facility, in the Panamera. Here, together with international partners, Porsche is laying a further building block for the mobility of tomorrow.
Dear Readers, How do you feel when you look into the future and what are your expectations? Please send us your feedback and ideas. Simply write to us at christophorus@porsche.de. I hope you enjoy reading this issue.