Porsche Moments
Humankind and machine at the limit.

Three-time Le Mans winner Romain Dumas and his team RD Limited set out in a heavily modified Porsche 911 to reach the summit of Ojos del Salado in Chile, the highest active volcano in the world. Only at 6,007 meters was the expedition stopped by an impassable ice wall. Never before had a Porsche vehicle reached a greater height on its own wheels.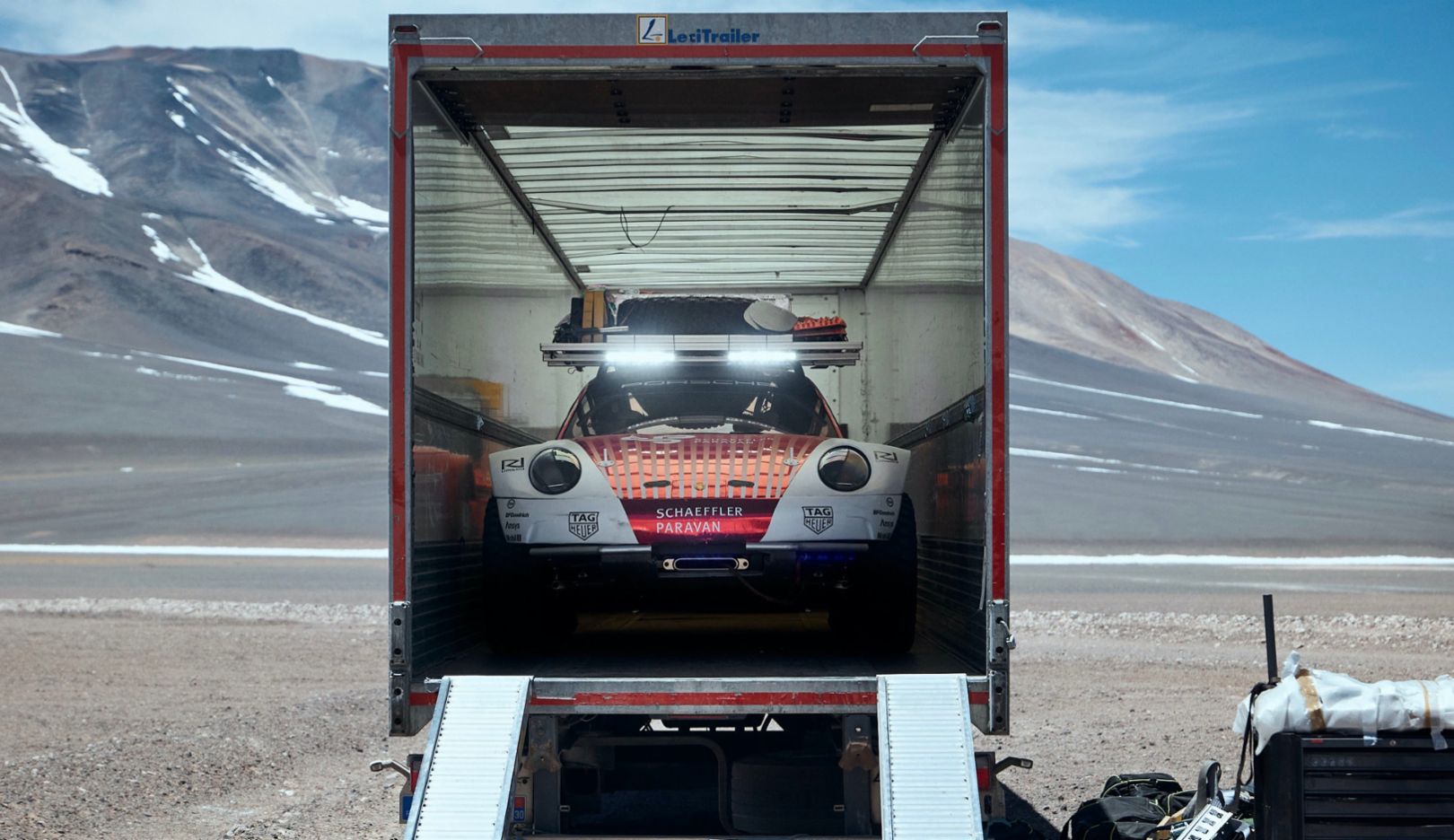 Arrived: The modified 911 at the foot of Ojos del Salado.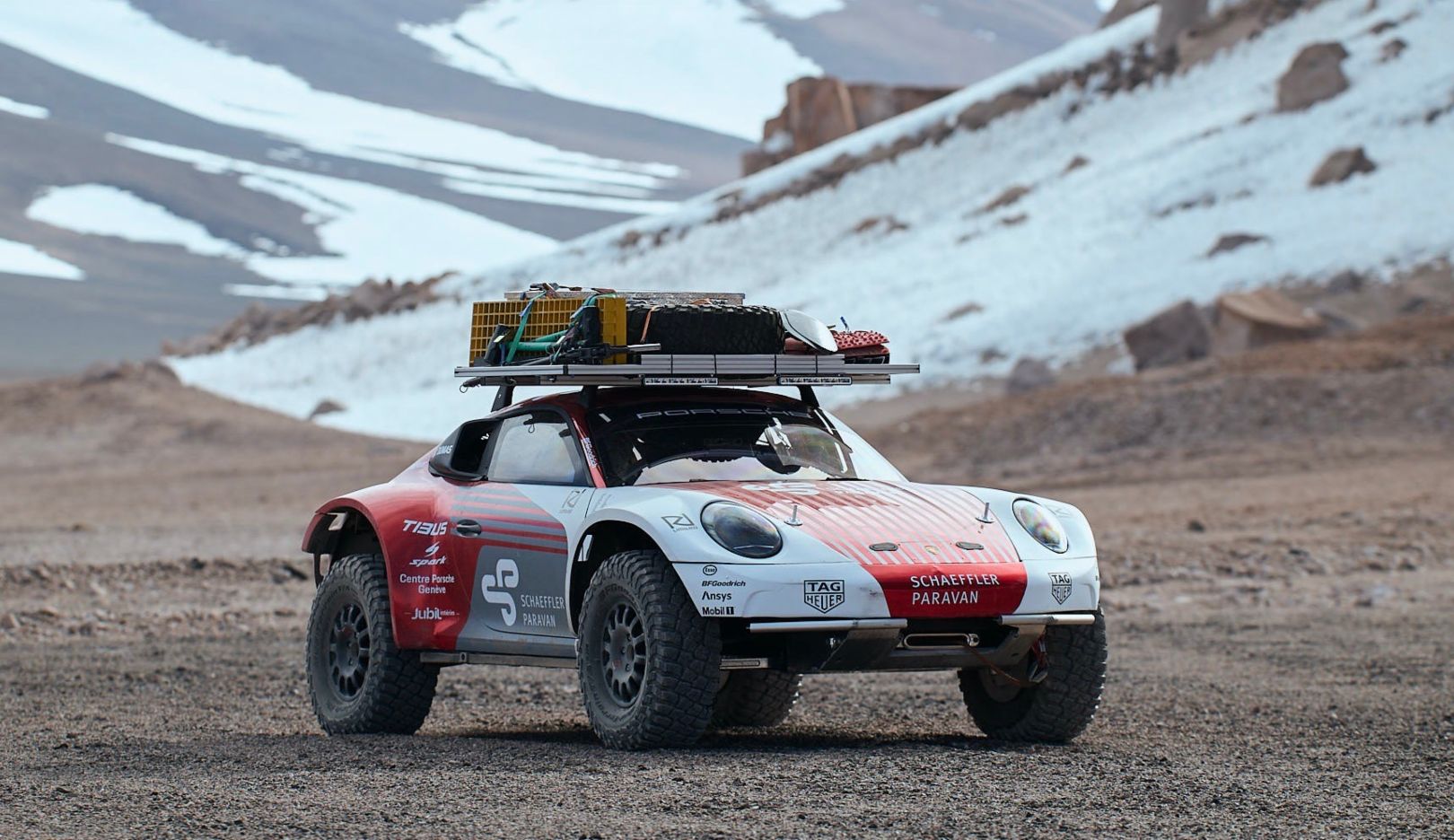 The 911 proved its expeditionary pedigree on the trip to the summit.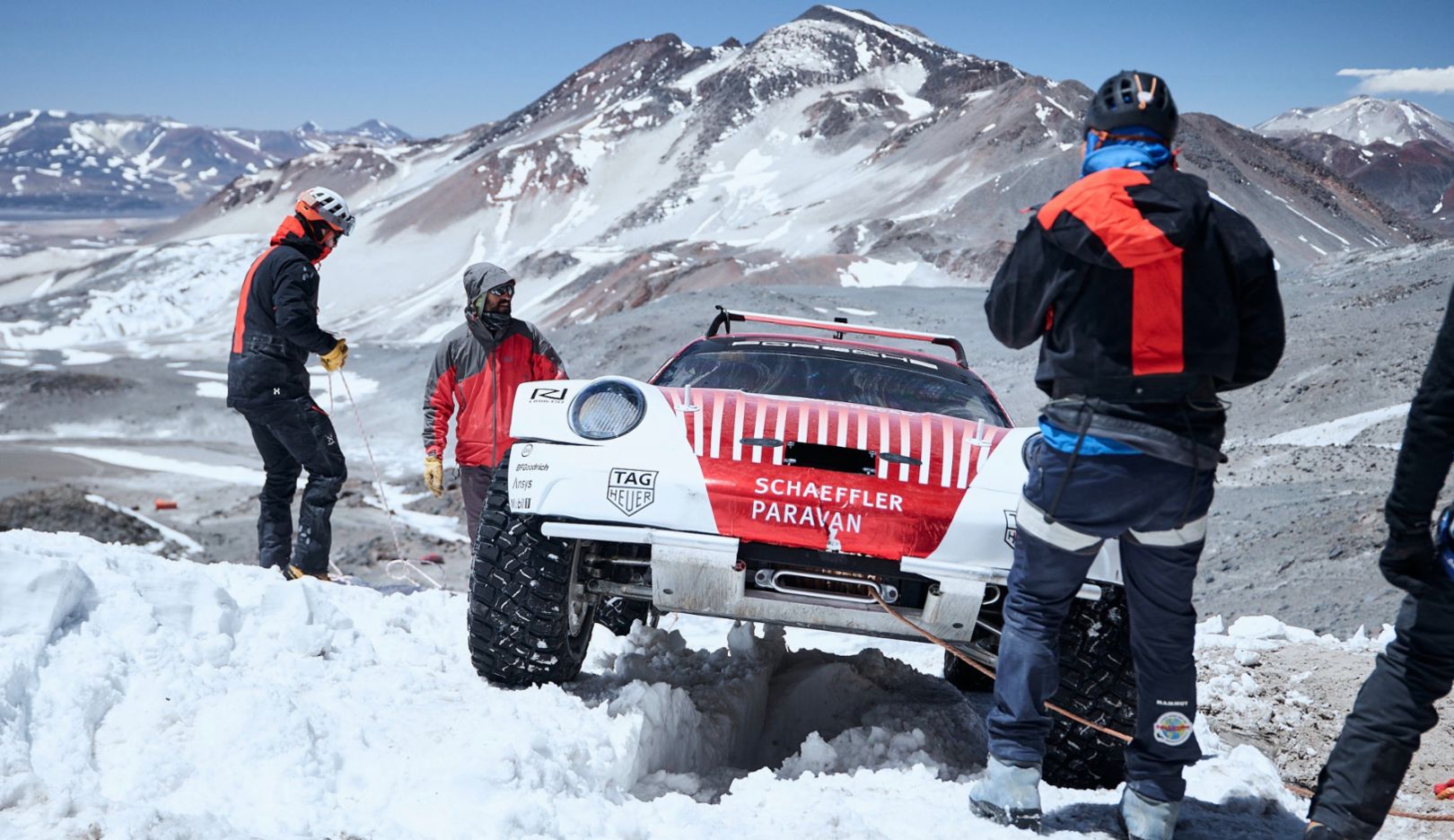 The higher they went, the more the team battled with natural obstacles.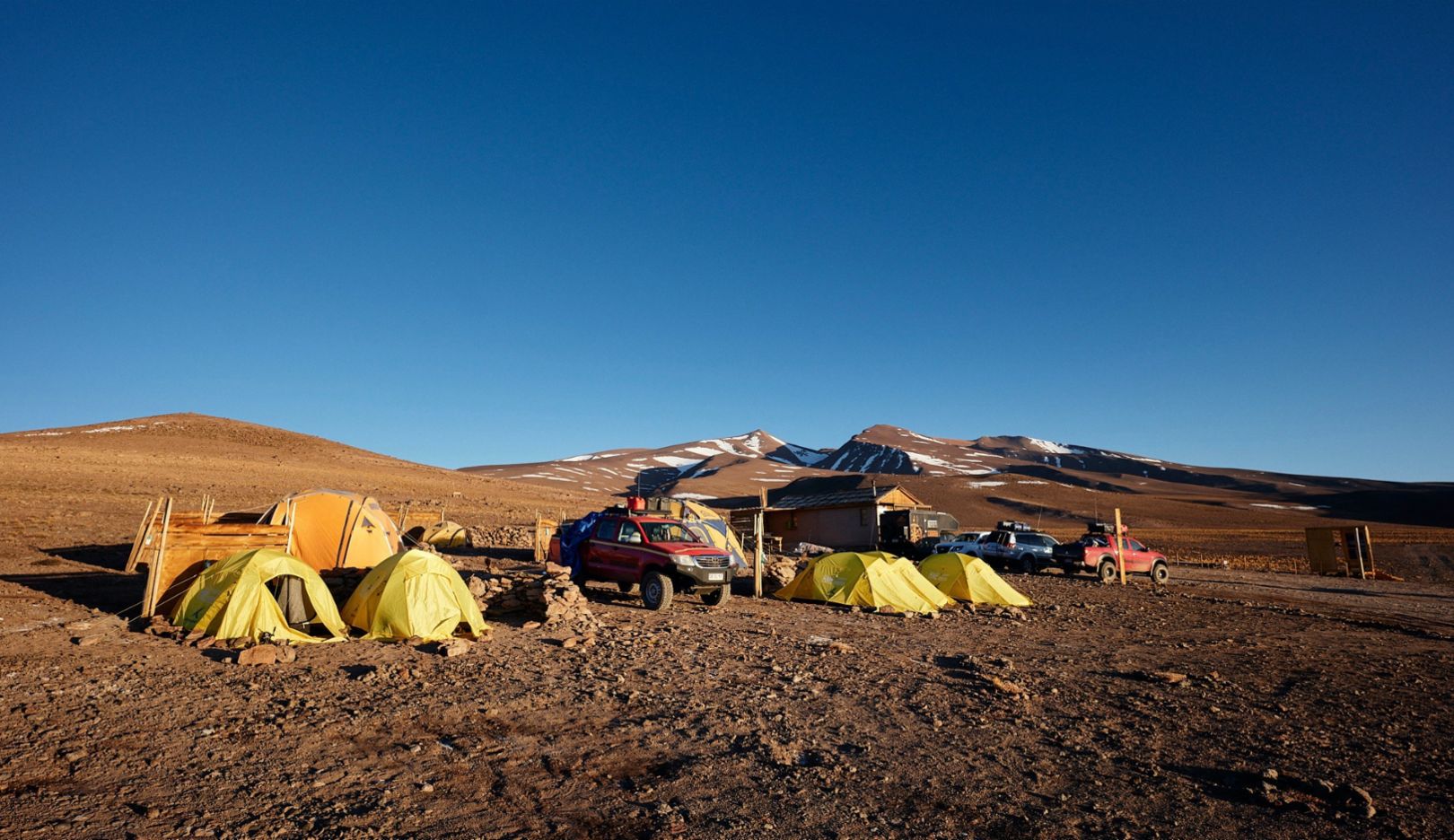 Camping in a vast expanse: The team's base camp.
/
Location: Chile – Ojos del Salado
Date: November 4, 2022
Photo by: Niko Myyrä

More details: Porsche Newsroom