Editorial:

Our Legacy as a Foundation for the Future

In 1948, with the 356 "No. 1" Roadster, Ferry Porsche fulfilled his dream of creating his own sports car. Today, Porsche celebrates 75 years of Porsche sports cars – and all the dreamers who have helped make the brand what it is today.
"Our rich legacy forms an enduring foundation for a successful future."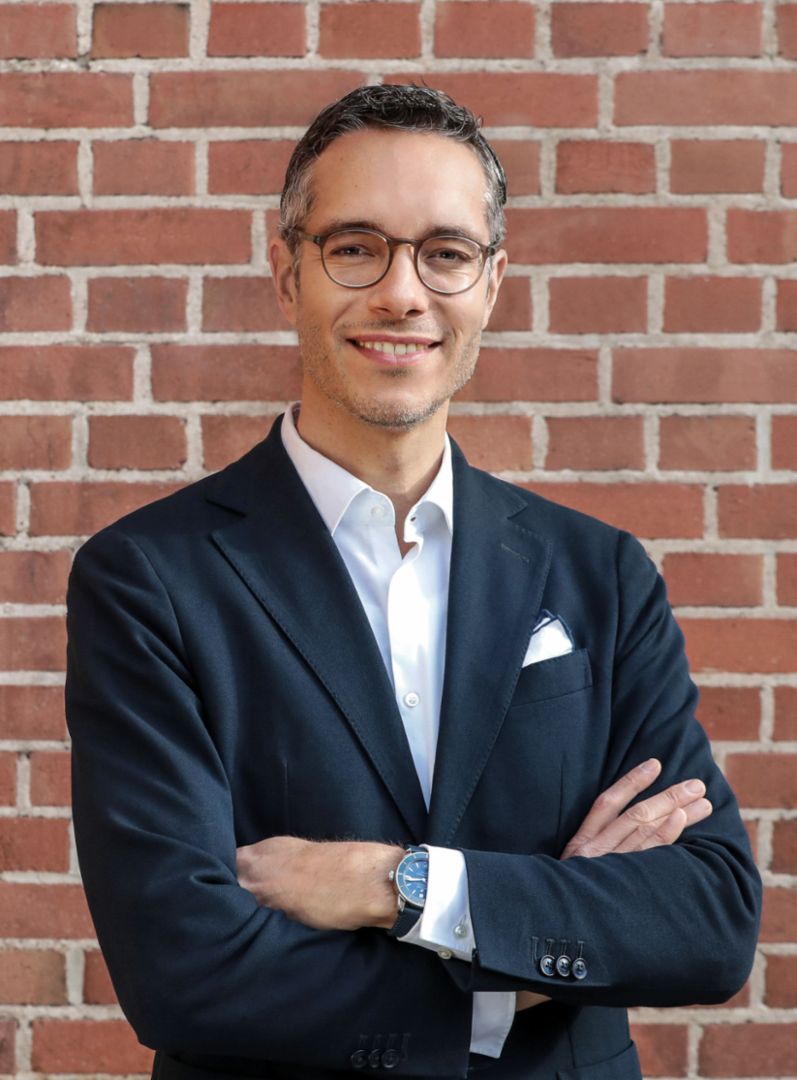 What greater luxury is there than to have the opportunity and the drive to follow and to realize your dreams? That's exactly what the Porsche brand has been doing for 75 years now.
In 1948, Ferry Porsche fulfilled his dream of creating his own sports car and thus anchored a guiding principle deep in our DNA: making visions a reality. Porsche is continuously reinventing itself, while at the same time staying true to its values and identity. Porsche is the brand that fulfills dreams.
The "Dreamers" theme is therefore our guiding light in Christophorus throughout the anniversary year. This also applies to you, the Reader, as well as the people around the globe who share their inspiring stories with us. They bring our magazine to life and belong to a passionate fan community that only continues to grow.
"Driven by Dreams. 75 Years of Porsche Sports Cars." That's the title of the special anniversary exhibition, which can currently be seen in the DRIVE Volkswagen Group Forum in Berlin and pays homage to an extraordinary success story – the legend of Porsche. See for yourself at the exhibition, where innovative vehicles, historical exhibits, and numerous stories about dreamers await you until September.
In June, the Porsche Museum in Zuffenhausen will celebrate its anniversary – exactly 75 years after the Porsche 356 "No. 1" Roadster received its general operating permit. The company will accompany this with a grand ceremony. And the Porsche family is celebrating this very special day at other locations around the world, too, including at Petersen Automotive Museum in Los Angeles, Shanghai Auto Museum, and at Autoworld in Brussels. We're proud of our eventful legacy, which forms the strong basis for a successful future. Connected with innovation and progress, we will add more and more new, unforgettable moments to the extraordinary Porsche story.
The focus is always on the people who have helped make our brand what it is today. People who are inspired by dreams – just like us.
You will also encounter some of these dreamers in the new issue of Christophorus: Gilberte Thirion of Belgium, who in the 1950s was one of the first female Porsche race car drivers in the 356 to cause a sensation; Krithin Paul Pereira, who draws expressive Porsche models and has had a neurological disorder since childhood – his dream to delve deeper into the brand came true in Weissach; William Herbert, who as the 18th Earl of Pembroke accepted his inheritance in Salisbury, United Kingdom, and is embracing his vision of modern nobility at Wilton House; and of course there's also the original dreamer, Ferry Porsche, who showed us that dreams can come true. That is what the brand is all about – then, today, and in the future.
Dear Readers, what dreams are you inspired by? We look forward to receiving your suggestions and feedback. Simply write to us at christophorus@porsche.de.
Discover more
More information on the anniversary celebrations and our special exhibitions can be found here.