911 Love:

Becky Evans

Go-kart, drag racing, drifts – Becky Evans has been passionate about motorsport since she was a little girl. Now her passion is her career: as a new member of Top Gear, she's a presenter in the digital series Stig's Garage.
What is love?
True happiness in this life.
How are you?
I'm good! If not a little jet-lagged. I have just arrived in Tokyo for a filming project checking out some of Japan's amazing car culture.
The Porsche 911 in three words?
Iconic, irreplaceable, timeless.
Which simple things can make you happy?
Reading by a window when the weather outside is stormy, a drive with no destination, puppy dog cuddles.
What would you never do in a 911?
Not enjoy the ride.
What's your favorite road?
Moll's Gap, Killarney, County Kerry in Ireland.
What can distract you?
Ideas. While I'm working on one, another will pop up and I get sidetracked.
Three things you would take to a desert island?
Friends, a boat, sun cream.
Is there a historical figure you admire?
Michèle Mouton – a trailblazer and savage driver.
What on a 911 could you do without?
My turbo doesn't have any modern conveniences. That's what I've done without.
And what couldn't you?
The sound of the 3.3-liter engine with straight-through exhausts.
What music did you wake up to this morning?
Beyoncé's new album Renaissance.
Your favorite film?
Christine. That bright-red Plymouth Fury is so cool.
Your favorite book?
Ego is the Enemy by Ryan Holiday.
I think everybody would benefit from reading this book.
Where do you long to be?
In Ireland, watching a storm from my window with a hot green tea.
Your most treasured possession?
I would have to say the Turbo.
Your secret?
Perspective is key in everything you will encounter in life.
The 911 moment of your life?
Picking the 930 up. It's a moment I will never forget.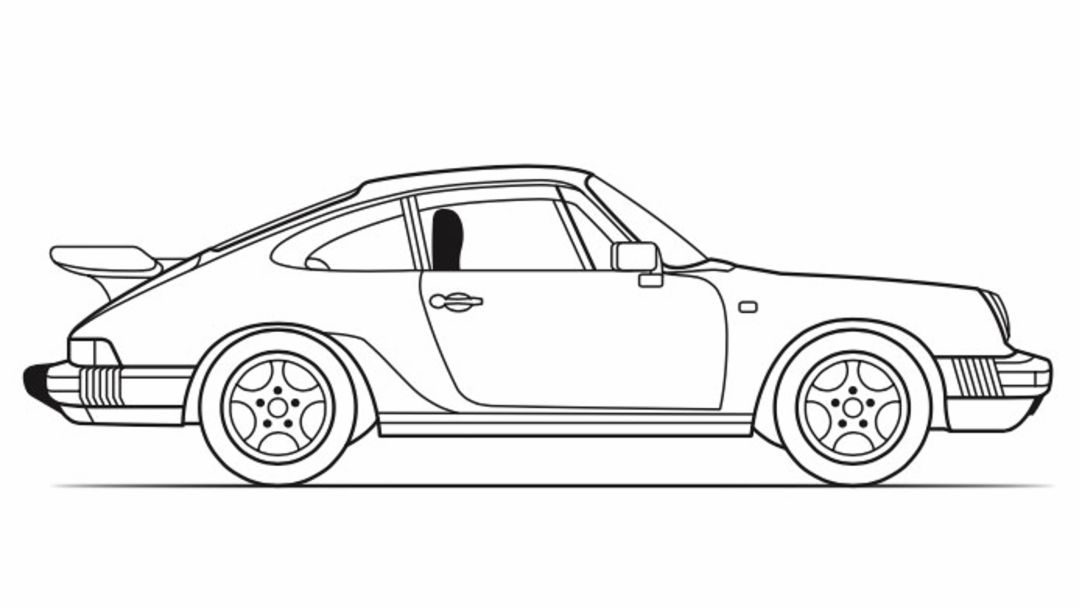 Your best advice?
Live in the now because it's all we have.
What would no one expect of you?
That I eventually want to leave the limelight, go back to university, and try to put some good into the world.
Becky Evans
Born: 1992
Residence: Warwick, UK
Profession: Presenter, content creator
Porsche: 911 Turbo, type 930, built in 1988
Instagram: @queenb
YouTube: @BeckyEvans
Consumption data
Taycan GTS
WLTP*
0 g/km

23.3 – 20.4 kWh/100 km

439 – 502 km