911 Love:

Marco Massarutto

After 13 years of development, Marco Massarutto, the founder of the Italian video game company Kunos Simulazioni, introduces the Assetto Corsa racing simulation in 2013.
From today's perspective, that's a real milestone for the industry, as the video game becomes one of the most successful of its kind and is now considered by many to be the best racing simulation for vehicles in the GT3 and GT4 class. This success didn't escape the notice of the sports car manufacturer. In fact, Porsche uses Assetto Corsa in many of its racing simulators today.
What is love?
Making the people you love happy, and treating others as you would like to be treated.
How are you?
Pretty good, but I would feel better if there weren't so many problems and social conflicts in our society.
The Porsche 911 in three words?
Cool, versatile, eternal.
Which simple things can make you happy?
When I see people smiling and on their best behavior.
What would you never do in a 911?
Drive off the Grand Canyon like Thelma and Louise.
What's your favorite road?
Passo della Futa around Tuscany and the roads of Rome at 6 a.m. in August.
What can distract you?
Animals and kittens, and bad manners.
Three things you would take to a desert island?
My love, a knife, a camera.
Is there a historical figure you admire?
Anybody who gives their life to save others.
What on a 911 could you do without?
The rear seats.
And what couldn't you?
The rear.
What music did you wake up to this morning?
Birdsong.
Your favorite film?
The Shawshank Redemption by Frank Darabont.
Your favorite book?
The Count of Monte Cristo by Alexandre Dumas père.
Where do you long to be?
Santa Barbara in California, USA.
Your most treasured possession?
The pictures of my family when I was a child.
Your secret?
I'm lucky.
The 911 moment of your life?
Standing at the gate of Nordschleife, waiting to get in the first time.
Your best advice?
Be good, whatever the others do.
What would no one expect of you?
Playing soccer. However, I'm so bad at it.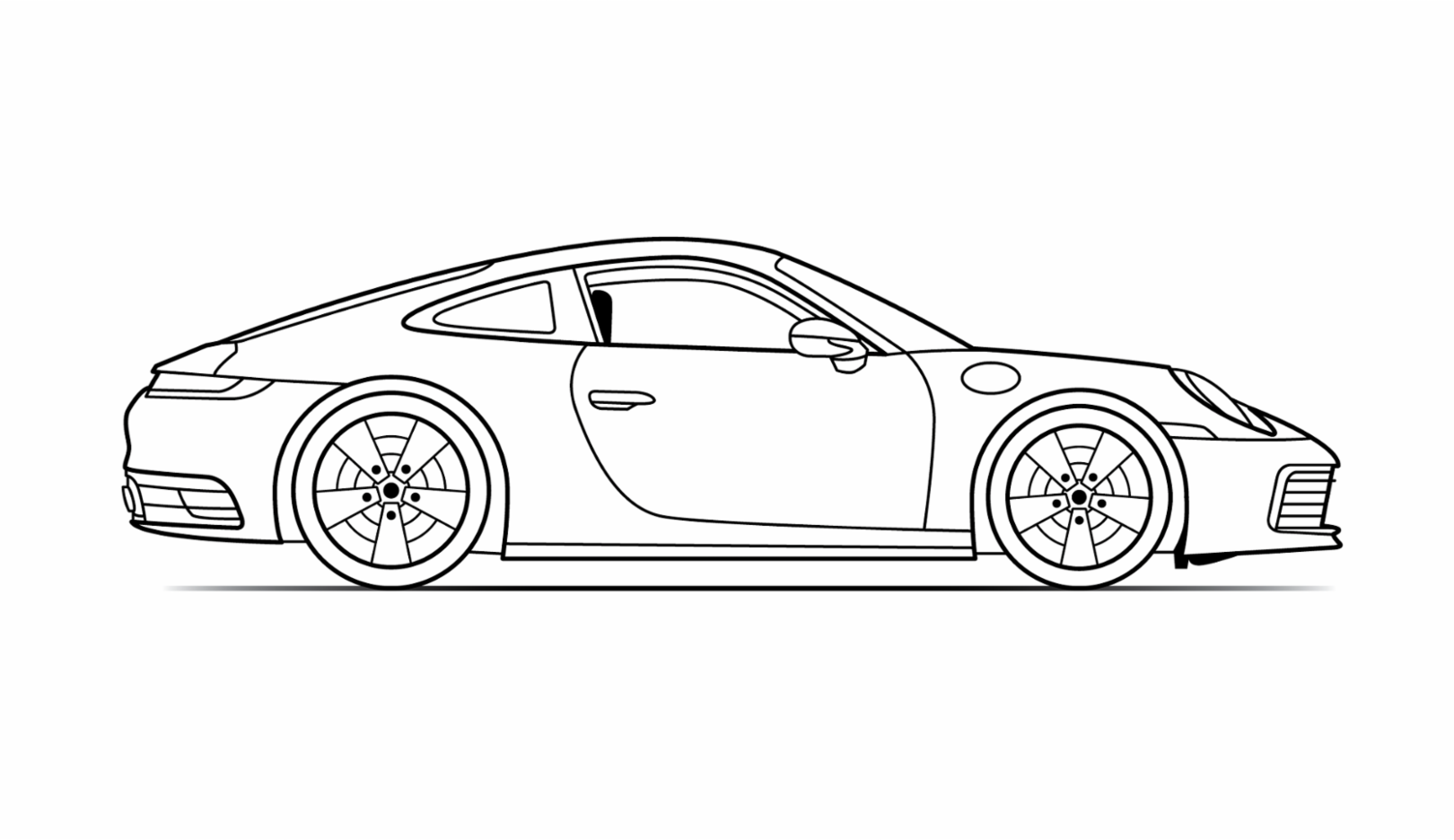 Marco Massarutto
Born: 1972
Residence: Rome, Italy
Profession: Entrepreneur and software developer
Porsche: 911 Carrera S, built in 2020
Consumption data
911 Carrera S
WLTP*
11.1 – 10.1 l/100 km

251 – 229 g/km
Taycan GTS
WLTP*
0 g/km

23.3 – 20.4 kWh/100 km

439 – 502 km