Dreams on demand
Porsche Australia & New Zealand – Products: The Porsche Drive Rental premium car rental service is now available in Australia.
The local introduction of the long-established Porsche Drive Rental service lets Australians access selected Porsche models for short-term use. It's ideal for people who want casual access to a Porsche sports car or the chance to experience their dream ride.
Porsche Drive Rental has been introduced as a pilot program in Australia as a way to meet changing customer preferences with user choices that are digital, flexible and individual.
This includes making vehicles available for short periods of time.
"Porsche Drive Rental is the latest example of us introducing innovative products to the Australian market," says Daniel Schmollinger, Managing Director and CEO, Porsche Cars Australia.
"This pilot program in Melbourne will give us tremendous insights into how we evolve this offering in Australia in future years."
The program's Australian launch offers access to several exclusive latest-model Porsche sports cars, including the 911 Carrera 4S, 718 Boxster S, and Taycan 4S.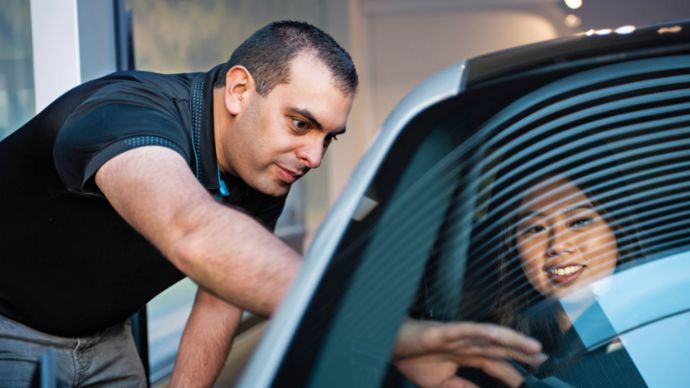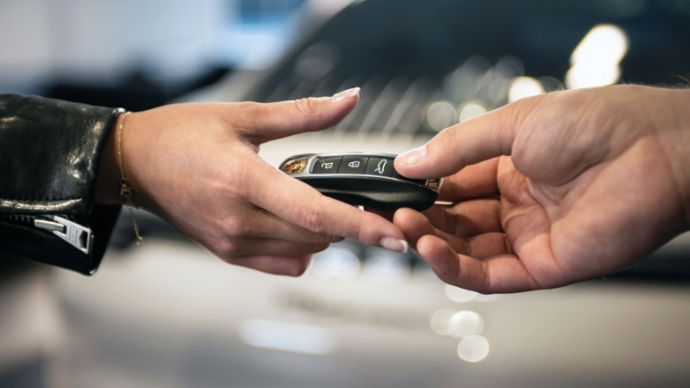 Using Porsche Drive Rental is simple.
Bookings have been popular since the program's start, with collections via Porsche Centre Melbourne courtesy of a dedicated Porsche Drive Rental valet.
Using Porsche Drive Rental is simple. Program customers can schedule their preferred Porsche model online by visiting porsche.com.au/drive. Once they set up their customer profile, they can choose their rental period and their preferred Porsche model.
Then it's just a matter of collecting and returning their car on the scheduled dates.
Program customers can book for a day, weekend or week during this year's initial six-month pilot program.
Porsche Drive Rental is a popular option in the company's growing list of mobility services. Porsche's premium car rental service commenced in Germany in 2014 and is available across a total of 60 locations in Europe, North America and Japan.
Consumption data
911 Targa 4 GTS
WLTP*
11.3 – 10.8 l/100 km

257 – 245 g/km
NEDC*
10.7 – 9.9 l/100 km

243 – 227 g/km
Taycan GTS Sport Turismo
WLTP*
0 g/km

24.1 – 21.0 kWh/100 km

424 – 490 km
Panamera 4 E-Hybrid Sport Turismo
WLTP*
2.7 – 2.1 l/100 km

60 – 49 g/km

24.9 – 23.1 kWh/100 km

47 – 54 km
NEDC*
2.3 – 2.2 l/100 km

51 – 49 g/km

18.2 – 17.5 kWh/100 km
911 Porsche Design 50th Anniversary Edition
WLTP*
11.3 – 10.8 l/100 km

257 – 245 g/km
NEDC*
10.7 – 9.9 l/100 km

243 – 227 g/km