News
Covering a lot of ground – international news from the world of Porsche.
New in the Shop: Top-Quality Screen Prints in a Set of Two
In the year 1960, photographer Hans Truöl created an unforgettable picture: ski racer Egon Zimmermann jumping over a Porsche 356 at the Flexen Pass in Austria. In 2021, Porsche recreated the photo with Aksel Lund Svindal at the Timmelsjoch mountain pass. The vehicle: a Taycan Turbo. Issue 400 of the Christophorus magazine reported in detail on the reenactment. The historical and the new motif are now available as certified and consecutively numbered screen prints. The works, measuring 840 × 630 millimeters with passe-partout and maple frame, are available in the shop at shop.porsche.com – and limited to 300 pieces.
Sally Carrera to return to the road for a good cause
Sally Carrera, the 911 featured in the Pixar movie Cars, will soon be a reality. To mark the 20th anniversary of the 2002 911 Carrera, a team from Pixar Animation Studios, Style Porsche in Weissach, Porsche Exclusive Manufaktur in Stuttgart and Porsche Cars North America are creating a unique car to auction for two charities. More information on this exciting project can be found on Porsche Newsroom.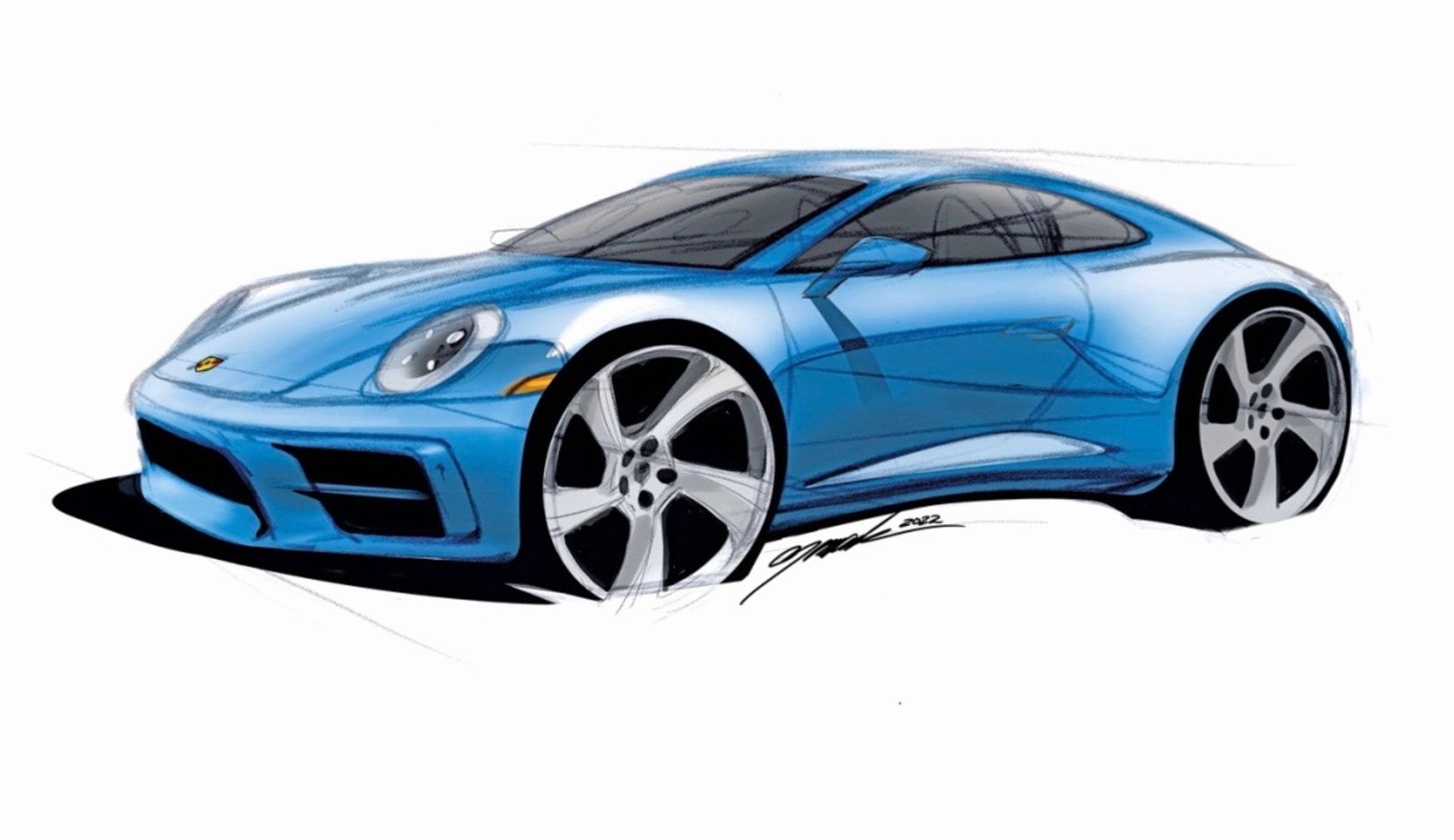 Virtual Influencers Operate as Brand Ambassadors
Virtual influencers like iMaker's Ayayi are already an integral part of the social media world in China, where sales with avatars amounted to 860 million euros in 2021. Management consulting firm iMedia Research predicts that sales will reach 2.3 billion euros in 2023. And now this success is expanding. As a driver of innovation, Porsche Ventures invested in iMaker, China's leading supplier of virtual influencers and digital ecosystems, in 2021. The aim of the strategic investment: to create an immersive brand experience for customers. There is a wide range of applications, from hosting at live events and sales advice to interactive in-car features.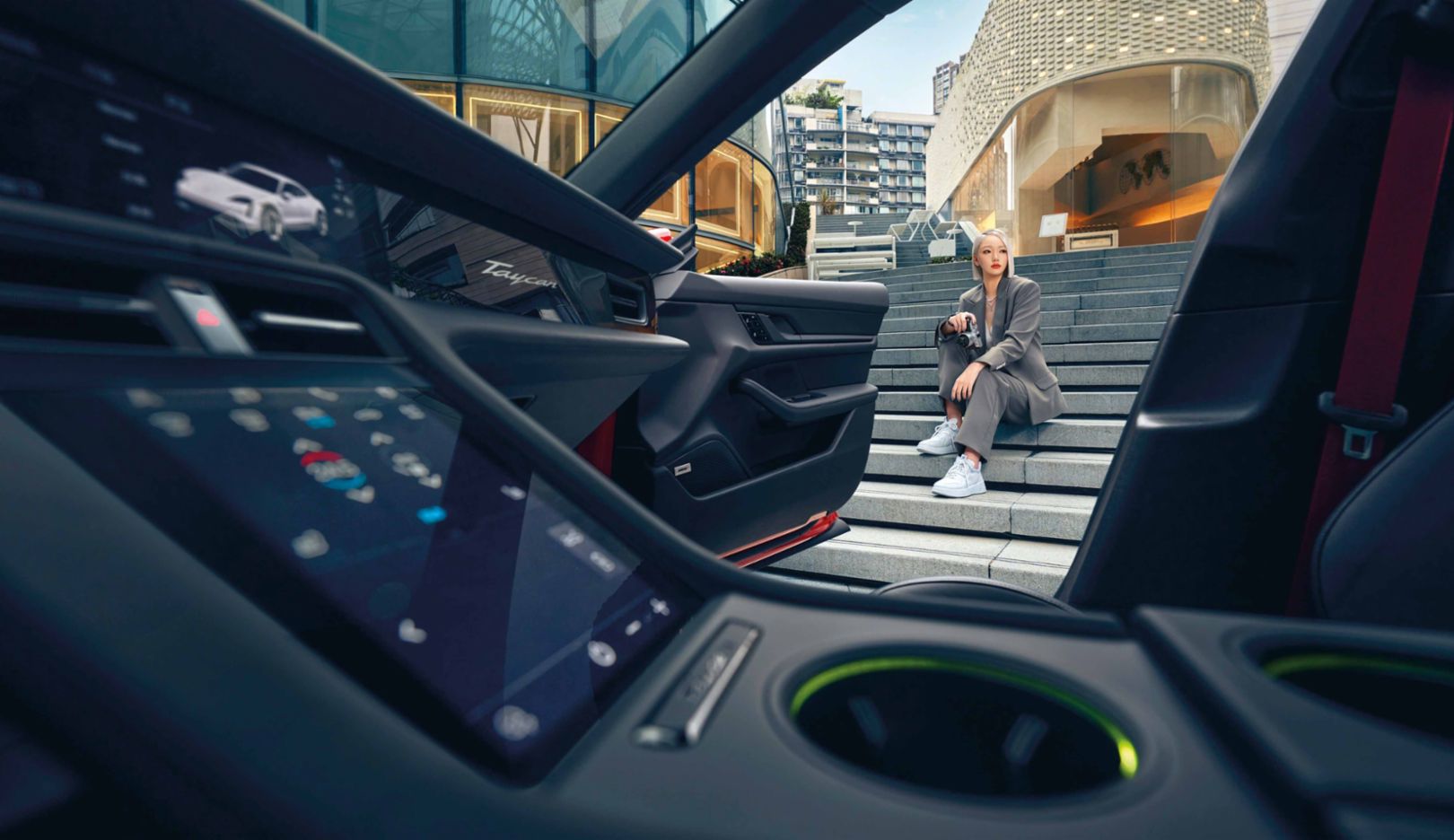 Virtual Roads: The Real Thing in a Video Game
In collaboration with start-up Way Ahead Technologies, Porsche is developing the Virtual Roads app, which allows users to incorporate any route in the real world into a video game. With the smartphone positioned behind the windshield, the innovative software records the course and transforms it into a 3D environment, which can then be integrated into the virtual world. The application is compatible with a variety of racing games, including Assetto Corsa.
Free Drive Mode: Beautiful Routes Captured for Eternity
New feature in the Porsche Track Precision app: Free Drive mode can recognize particularly beautiful moments on public roads and then record them as a video. The app features Porsche Communication Management (PCM) and accesses vehicle information via Wi-Fi. It can identify memorable routes through dynamic driving maneuvers, which can take the form of increased braking pressure or higher g-forces.
Porsche Moments
Success for all eternity: Porsche works driver Pascal Wehrlein made history when he took first place in the E-Prix in Mexico City, with teammate André Lotterer in close second. The two Porsche 99X Electric cars crossed the finish line nearly ten seconds ahead of their pursuers, marking Porsche's first victory in the ABB FIA Formula E World Championship.

Location Mexico – Autódromo Hermanos Rodríguez
Date February 12, 2022
Photo Andi Mayr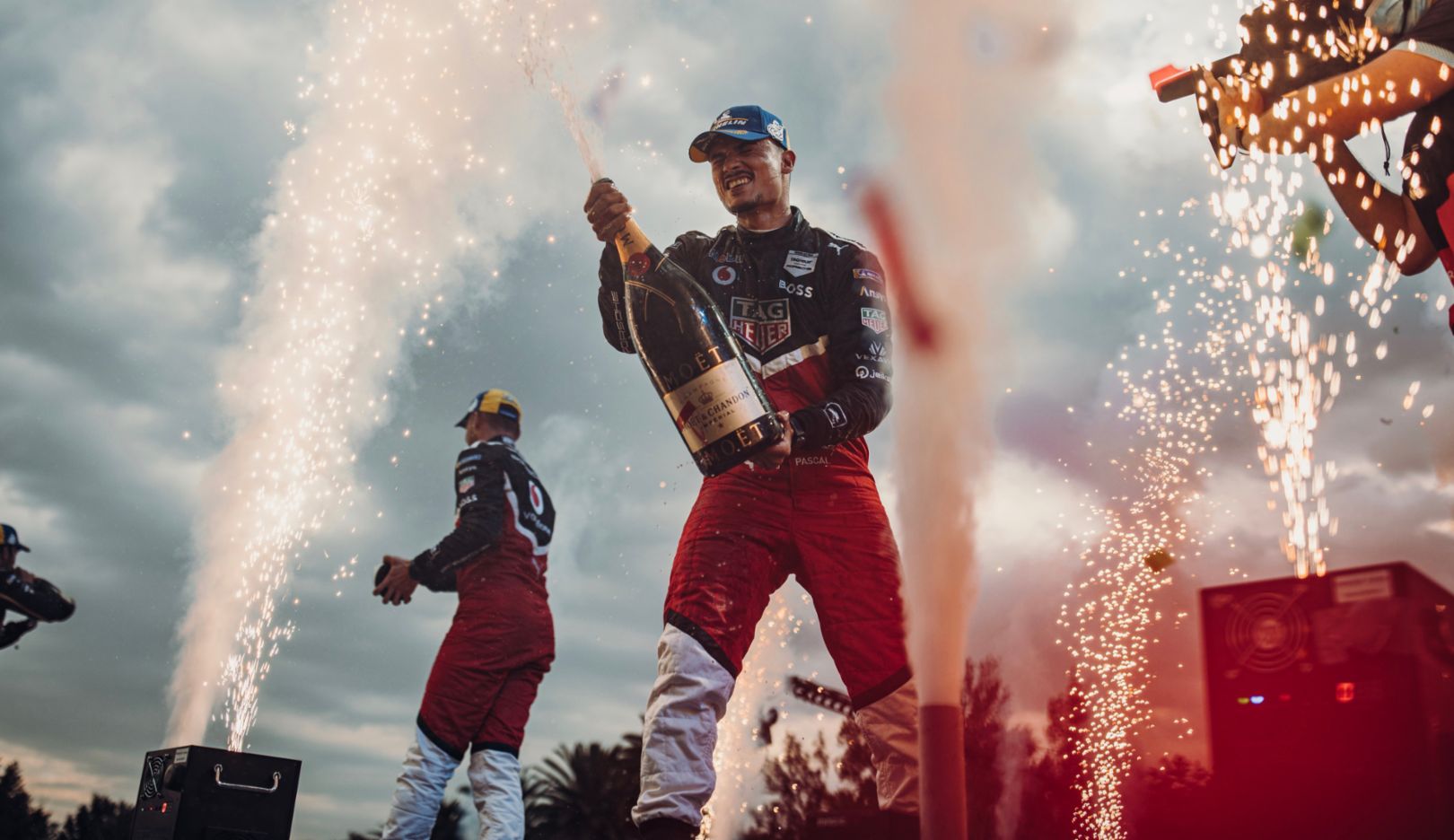 Consumption data
Taycan Turbo
WLTP*
23.6 – 20.2 kWh/100 km

0 g/km

435 – 507 km
Macan
WLTP*
10.7 – 10.1 l/100 km

243 – 228 g/km
NEDC*
8.8 – 8.7 l/100 km

200 – 198 g/km