Walter Röhrl:

"I'm Extremely Sensitive"

Because he's turned off by all of the attention, he once even avoided the third World Rally Championship. Nonetheless, we'd like to take this opportunity to wish him happy birthday – he turns 75 on March 7. In Leipzig, a city that's special to him.
Mr. Röhrl, do you like birthdays?
Not in the least. I've never really liked recognition of any kind. I felt uncomfortable accepting every trophy, and I haven't done a thing to earn my birthday.
A look back: what has been more and less important over the past 75 years?
The most important step was probably when I left my career as an administrative employee to pursue motorsport. I wanted to find out if it was merely a dream. Earning money that way was less important to me and has never interested me throughout my career.
Do you remember how you earned money the first time and what you spent it on?
I do. I earned 365 deutsche mark a month during my training and saved 360 of that for my first car. I didn't really need the five marks for spending money because I never went to restaurants or anything like that. My life was work and, in my free time, sports. I saved up until I was able to buy a used Porsche 356. I was 21 years old. It had to be a Porsche because, as my brother taught me, they never broke down. I wouldn't have been able to afford the repairs.
How did your first professional collaboration with Porsche come about?
It was 1981 and Mercedes had just cancelled a planned program for the World Rally Championship at the last minute. But I was still paid. The Porsche Chief Development Officer at that time, Helmuth Bott, called me and said, "Mr. Röhrl, we can afford you under these circumstances." I accepted and hoped that Porsche would compete in the World Championship. I then drove a 924 Carrera GTS in the German Championship and ultimately competed in a single World Championship race, Rallye Sanremo. Who knows? If I'd won in the 911 SC, it might have led to the World Championship. But the driveshaft broke, and we lost. I had to find a different team for 1982. Ten years later, I did race for Porsche and became a test driver.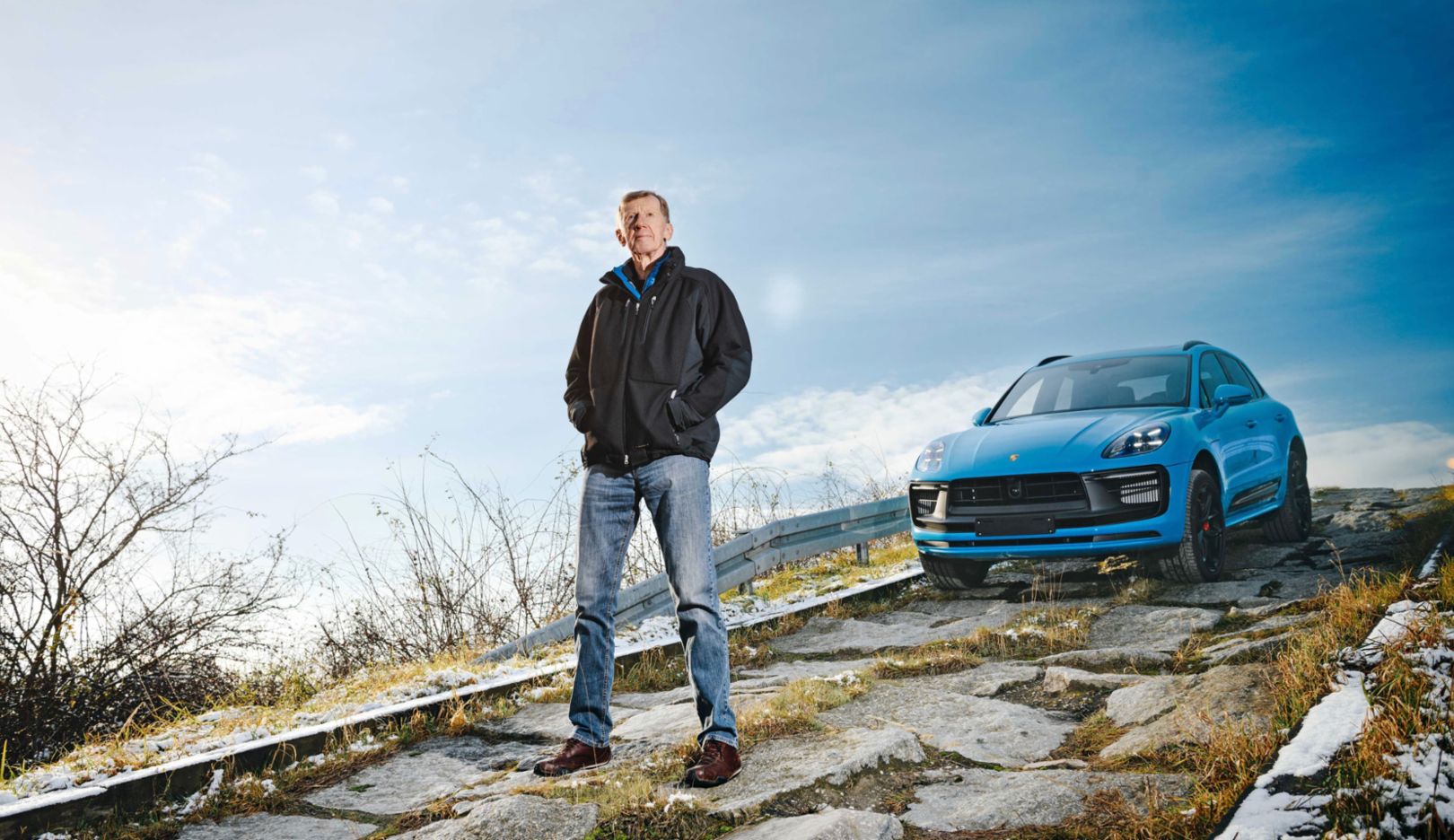 Jumping from 1981 to 2000, what does the Carrera GT mean to you?
Working on this super sports car was one of the best jobs in my life. I was fortunate enough to be able to observe the entire development process from the very first moment. We had to overcome a lot of challenges at the beginning.
What's your connection to Leipzig, where the Carrera GT was built between 2003 and 2006?
I was there when the plant opened its doors and was fascinated by the fact that visionary people like former President and CEO Wendelin Wiedeking had the courage to build a new plant there in a green space. For true Porsche enthusiasts like me, the Cayenne was something foreign at first. I was involved in development in a supervisory capacity. Even the Panamera and Macan models had to accompany me on the Nordschleife. I was impressed by how Porsche managed to apply the sports car genes to the two SUVs and the large sedan. All three of them are benchmarks in their segment.
If you could snap your fingers and change one thing about yourself, what would it be?
I would wish to be more patient because it would make every aspect of my life easier. When I'm driving and see a truck in the distance, I get annoyed because I know it'll slow me down.
Is there anything that people say about you that isn't true?
Anyone who watches the rally videos from the 1980s, with us racing by at 150 kmh in close proximity to spectators, will probably think I'm cold and unfeeling. But that couldn't be further from the truth. I'm extremely sensitive. Just about anything can keep me up at night, which is hard to imagine for many. Even I find the old videos shocking today. But that's how rallies were back then. Fortunately, I never injured anyone.
Who or what inspires you?
Anyone who's especially talented. Whenever I see an amazing skier or another great athlete, I immediately think to myself: I need to get out there and train and get in better shape.
What was the biggest moment in your career?
When we drove the ten kilometers from the last service point in La Turbie to Monaco at 8 o'clock in the morning in 1980. The sun was reflecting off the sea, and I had achieved my goal in life, which was to win Rallye Monte-Carlo. I'd never dreamed about the European or World Championship titles.
What do you wish for for the future?
Health and peace, which for me go hand in hand. The pandemic has also shown me how important it is to be healthy. And I've had the fortune to live 75 years without war in my environment, which is a huge privilege.
Consumption data
Macan GTS
WLTP*
11.7 – 11.3 l/100 km

265 – 255 g/km