Sprinting hard through all weathers
Porsche Great Britain – Porsche Visit Cayman Islands Sprint Challenge GB 2021, Rounds 7–10: The latter stages of the Porsche Visit Cayman Islands Sprint Challenge GB championship delivered drama with every lap, and witnessed the return of Porsche racing legend Tim Harvey as a guest driver.
Porsche Visit Cayman Islands Sprint Challenge GB joined the Porsche Club GB Motorsport package at Oulton Park for Rounds Seven and Eight. The event saw qualifying and both races take place in a single action-packed day. Tricky wet weather conditions in qualifying were conquered by Jack Bartholomew (Redline Racing) who emerged on pole position just ahead of championship rival Theo Edgerton (TCR), establishing the prospect of an exciting first race.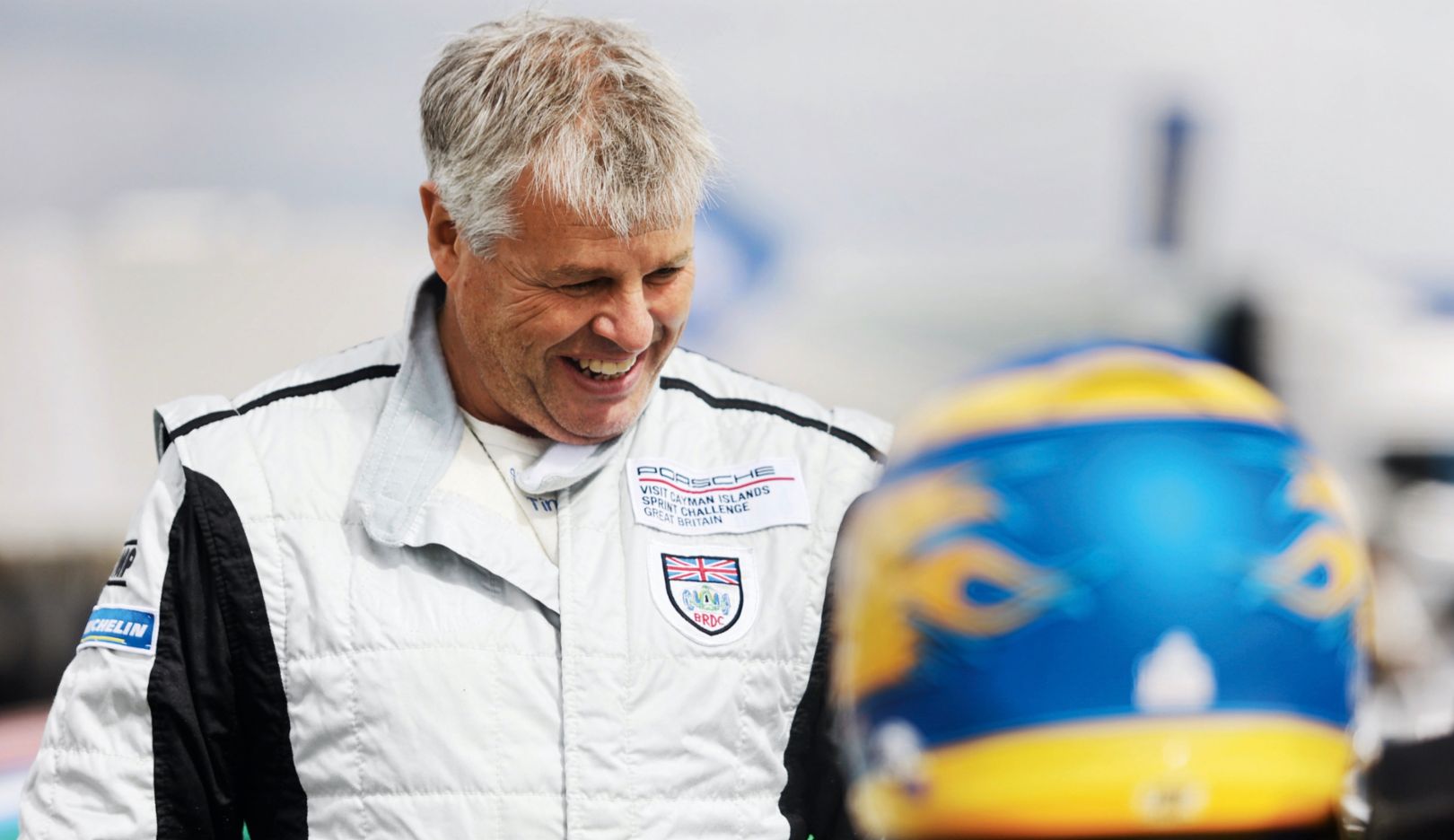 Bartholomew led Round Seven early on but Edgerton eventually stormed ahead to clinch his fifth win of 2021, and, in a return to form, Ian Humphris (Valluga) took Am category glory to get his championship challenge back on track. Edgerton started from pole in the second race but was passed by Bartholomew at the start. In a repeat of their earlier battle, Edgerton challenged to take overall victory.
Tim Harvey took time off from his TV role to return to Porsche one-make racing after a decade away
It was a return to the TOCA package in support of the BTCC (British Touring Car Championship) on the penultimate weekend of the season at Thruxton. Adding to the excitement was the addition of the most successful driver in Porsche Carrera Cup GB history, 1992 BTCC champion Tim Harvey, as guest driver. Harvey took time off from his usual role as TV race commentator to make a return to Porsche one-make racing after a decade away.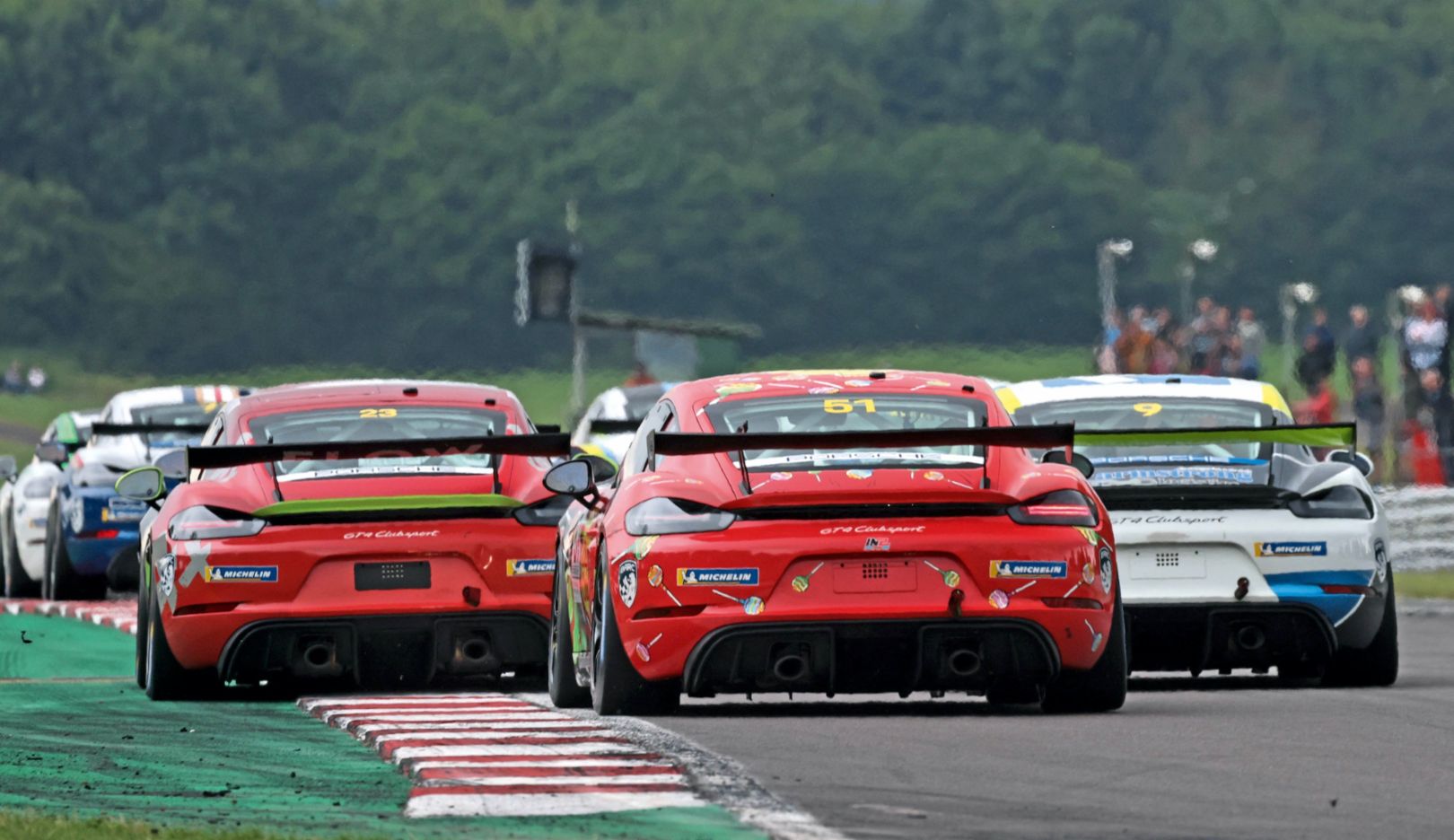 Edgerton and Bartholomew ran side by side at the start of the first race before Edgerton got ahead – but a dramatic spin ended Bartholomew's day just one lap from the flag. With his rival's car too damaged to race, Edgerton's seventh win of the season was enough to crown him provisional champion. Meanwhile, Humphris secured his fifth category win to also become a provisional champion in Am. Edgerton added to his win tally in Sunday's second race – but guest driver Harvey starred, working his way up the order before securing a final overall podium position in a move that delighted the Hampshire crowd and his ITV television colleagues.
Further information
For all the latest event results, visit porsche.com/uk