Let the good times roll again
Porsche Great Britain – Motorsport: After missing out in 2020 due to the pandemic, visitors were thrilled by the return of the Goodwood Revival. The sun shone, the years rolled back and Porsche played a key role in the event both on and off the track.
The sun was shining as crowds flocked back to Goodwood Motor Circuit for the world-famous Revival meeting from 17 to 19 September. For these three days, a small part of West Sussex steps back in time to deliver an unmatched blend of thrilling historic racing, vintage fashion and more. Naturally, it wouldn't be a celebration of all things classic motorsport without a substantial Porsche presence, and the marque was well represented both on and off the track.
Away from the circuit, right at the heart of the bustling Revival High Street, was the Porsche Classic Garage. With a Porsche 356 and a 1960s Porsche 2.0-litre 911 (decked out in the iconic, Le Mans-winning 917K Salzburg livery) parked outside, Porsche staff were on hand in the Garage to answer questions from Revival visitors and demonstrate the new PCCM (Porsche Classic Communication Management) systems. For true Porsche aficionados, there was also a display showcasing the latest Classic parts to be reintroduced, as well as a selection from across the range of over 53,000 spare parts, some of which were available to purchase on the day.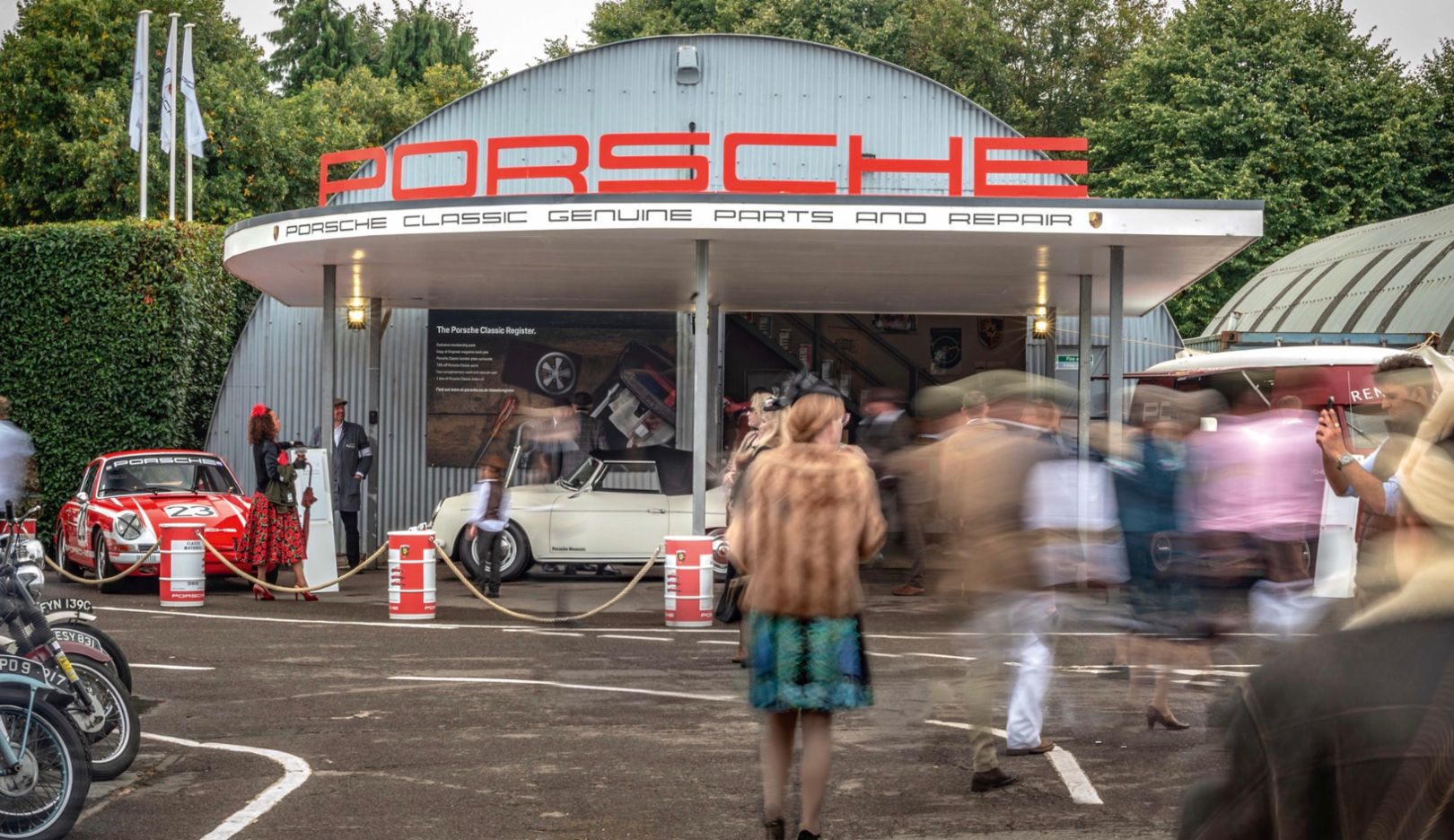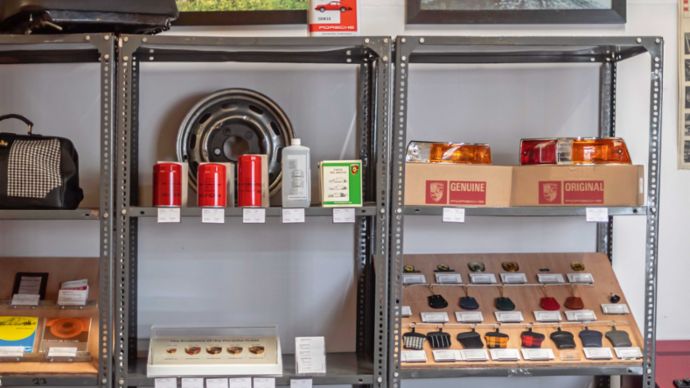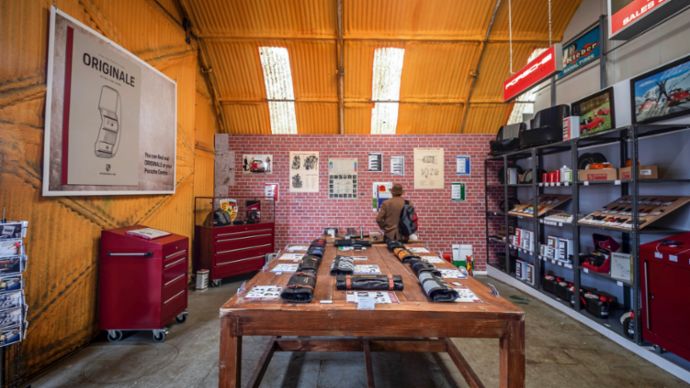 Meanwhile, on the circuit, a beautiful pale-blue early Porsche 911 played a key role as a safety car, while a handful of stunning Porsche race cars were also in action. Friday evening's spectacular Stirling Moss Memorial Trophy saw a grid of breathtaking pre-1963 GT cars race into the dusk, including a pair of graceful 356 models. The highly original 356A Coupé owned by Thomas Pead (a car raced by the legendary Jim Clark in period) was joined by an incredibly rare 356B Carrera GT – one of just three examples built in right-hand drive.
No fewer than three examples of the 904 Carrera GTS lined up on the grid for the Revival's blue riband race, the RAC TT Celebration, which took place on Sunday afternoon. Part of the magic of the Revival is seeing both current professional racers and motorsport legends get behind the wheel of classic racing cars – and this weekend was no different.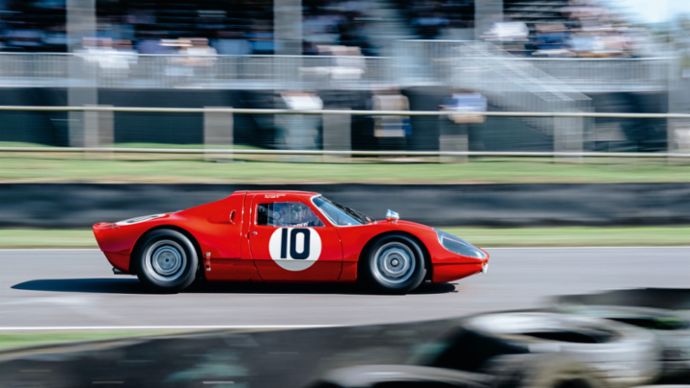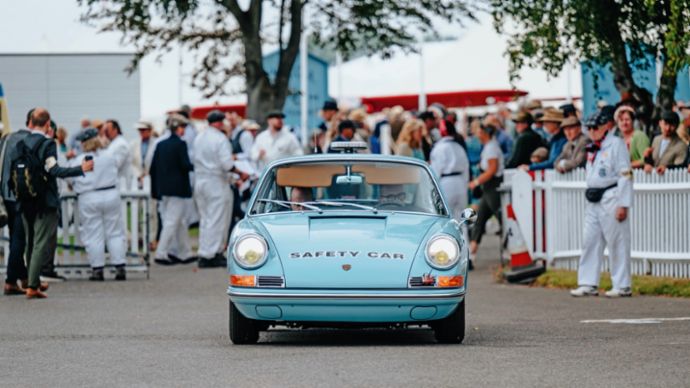 Jason Barron shared his immaculate ex-Dickie Stoop car with Porsche 1970 Le Mans winner Richard Attwood, while David Brabham got behind the wheel of Rainer Becker's Scuderia Filipinetti 904, and David Clark's example was piloted by none other than current Porsche factory driver Neel Jani, who thoroughly enjoyed his visit to Goodwood. Despite not quite being able to match the pace of the more powerful frontrunner, it was a joy to see the nimble 904s being put through their paces on the fearsomely fast Goodwood circuit – a memorable way to cap a magical weekend.