Farewell Sam Curtis
Welcome Daniel Schmollinger
Porsche Australia & New Zealand – Company: Porsche Cars Australia farewells its CEO after seven successful years. Sam Curtis reflects on the growth and success of his tenure. Austrian native and Porsche veteran Daniel Schmollinger took the reins of Porsche Cars Australia in September 2021.
After seven years, Sam Curtis leaves Porsche Cars Australia in a position of strength.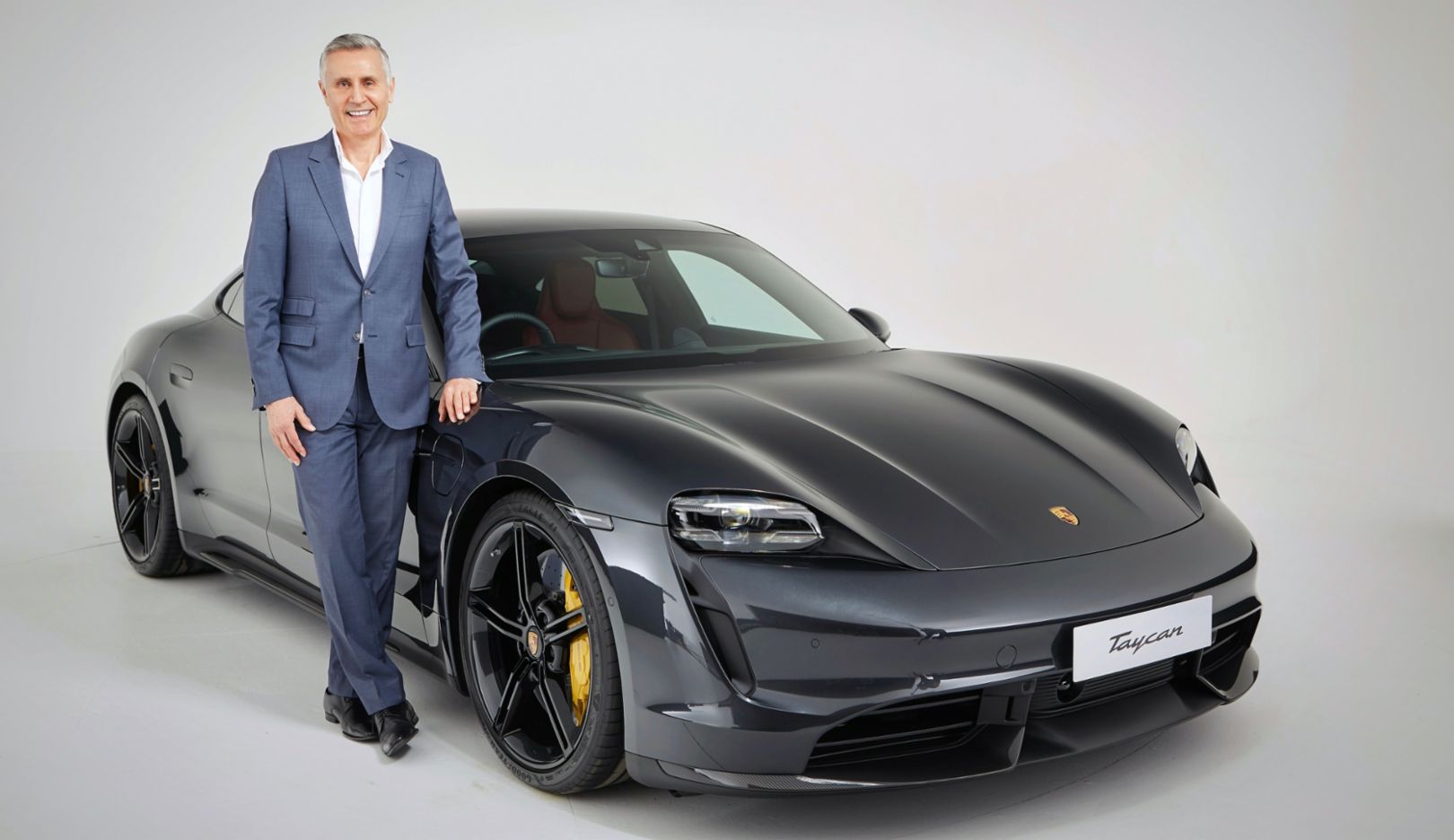 Sam Curtis concluded his time as Managing Director and CEO of Porsche Cars Australia in September 2021, completing a thorough handover to his successor, Daniel Schmollinger.
Reflecting on his time as the leader of Porsche in Australia, Curtis looks back to his first months in the chair, launching the all-new Macan.
"The year 2014 signalled the start of an exciting new era of growth and expansion for Porsche in Australia," said Curtis. "All of our Porsche Centres across the country were committed and prepared for the level of investment required from their side in readiness for the all-new Macan. With the arrival of the Macan, we saw many first-time owners come to the brand, leading to a significant increase in our overall sales volume. The challenge was to ensure that the purchase and ownership experience wasn't compromised in any way during this time." That Porsche customer experience was always a top priority for Curtis, right from day one.
"My personal focus was always on Porsche delivering an unrivalled customer experience first and foremost rather than 'let's sell more cars'. At the end of the day, if you do the right things for your customer and you don't compromise on the ownership experience, everything else falls into place."
"So we had our staff trained to ensure that the Porsche customer experience, in both sales and service, was at industry-leading levels, which in turn helped to underpin our unprecedented sales growth. Today we are one of Porsche's leading markets globally when it comes to the overall Porsche ownership experience."
"That gives me the greatest joy as I step down – that I am leaving the business in a position of strength not just in terms of our sales growth but, more importantly, in the significant improvement in some of the qualitative aspects, and the customer ownership experience is certainly one of them."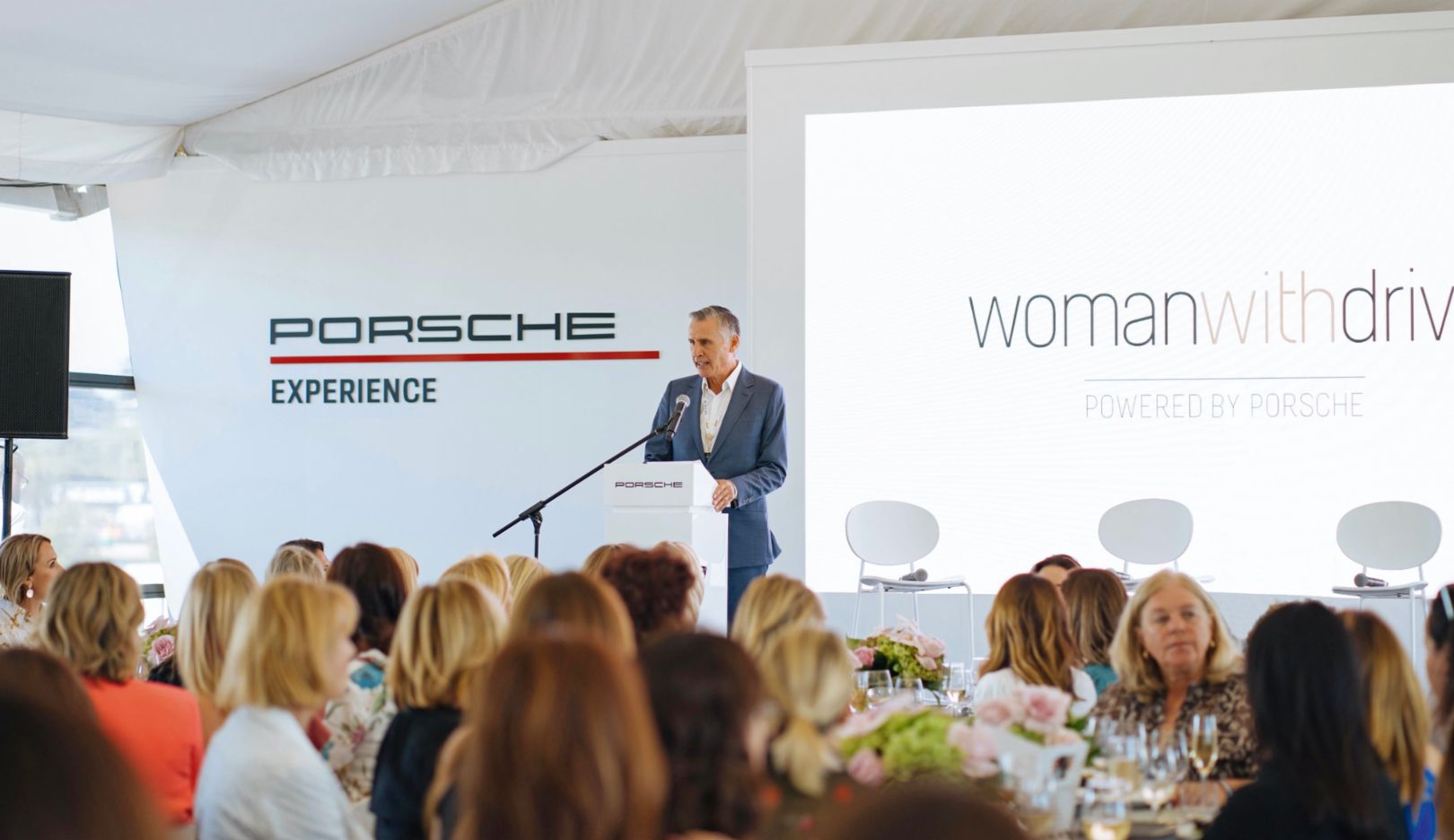 Physical legacies of Curtis's time leading Porsche Cars Australia include the brand-new Parts Distribution Centre and Training Centre, both located north of Melbourne. "Both of these facilities represented significant investment from Porsche Cars Australia and were fundamental in supporting the increased size of the business nationally."
"Regardless of what industry you're in, one of the most valuable assets of any business is the people who represent the brand. In our business, we pride ourselves in having the right customer-facing people in every Porsche Centre, who have been trained to meet the exacting standards of our customers. So the opening of our National Training Centre is something that I'm very proud of during my time."
"We have an industry-leading dealer network, and both of these facilities were investments to ensure we support them adequately, both today and well into the future."
Curtis says that he will miss his interactions with Porsche owners – although he may now be able to attend Porsche Experience events in his new capacity as a Porsche owner himself.
"I've worked for other premium car brands, but Porsche is unique and the owners are enthusiasts and they're so passionate about their cars. It isn't about bragging rights with Porsche. I've met many owners with a number of Porsches – and we're talking about very expensive Porsches – but when you engage with them, their story isn't how many Porsches they have owned and how expensive they were, it is just the thrill of owning a Porsche, and sharing their unique Porsche stories with others."
"It didn't matter if you were a 911 GT2 RS or GT3 owner or if you were someone new to the brand having just purchased an eight-year-old Boxster, they were all considered equal. Similarly, when Porsche owners engage with our Porsche Centre staff, they are dealing with Porsche enthusiasts themselves, rather than just sales people."
As Curtis departs, his stint at Porsche comes full circle, as he again leads the launch of a revolutionary new car to the range.
"The acceptance of Taycan in Australia has been very positive for Porsche. We're seeing a number of existing Porsche owners buying a Taycan. But similarly we're seeing a significant number of new Porsche owners, like we saw with the Macan back in 2014. It pleases me knowing that I step down from the business leaving it in a position of strength and well placed to address the challenges of the electrification journey ahead."
New Porsche Cars Australia Managing Director and CEO Daniel Schmollinger is no stranger to Porsche – or Australia.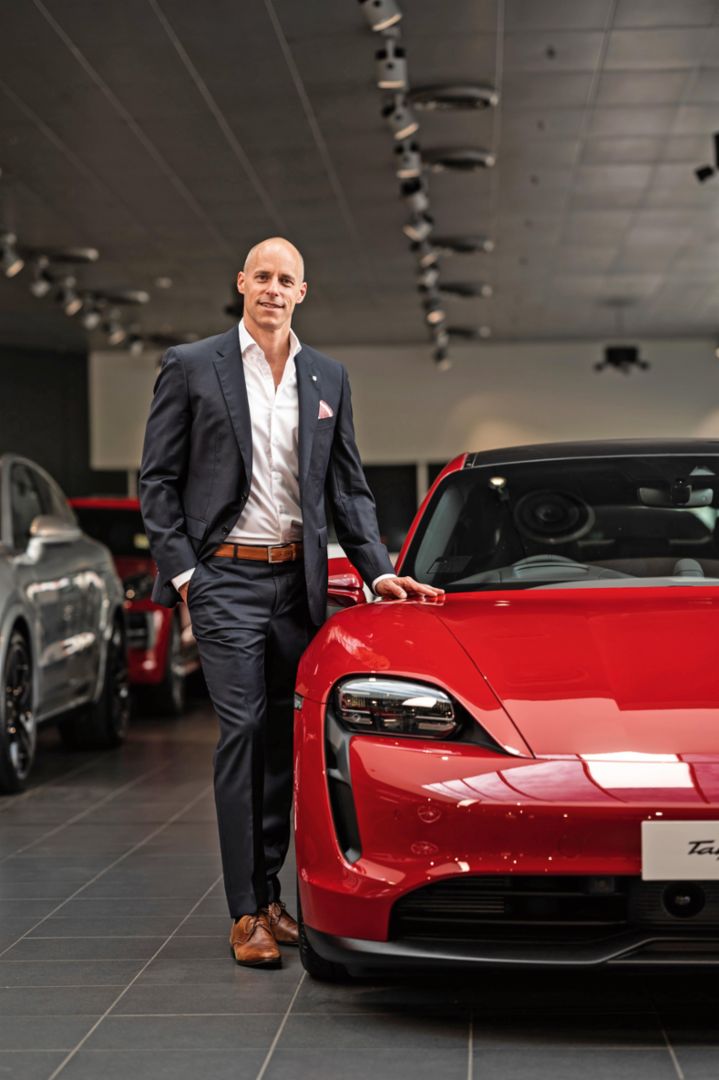 The 17-year Porsche veteran has worked closely with the Australian market via previous roles.
"I initially started at Porsche headquarters as an intern," said Schmollinger.
"After three years working in the Accessories department, I went to Porsche Asia Pacific in Singapore for three years, where I was Training Manager for the region. Then I moved back to headquarters in Germany to work on the Overseas Markets region (which includes Australia), initially as Sales Manager, and then as Regional Director. From this role, I met many people at Porsche Cars Australia that I now work with every day as colleagues."
"In 2014, I went to China, just as that market was expanding rapidly. For the first five years, I led the Dealer Network Development department. I was responsible for our training centre, Dealer Consulting team, opening more than 50 new Porsche Centres all over China and launching the Porsche Experience Centre in Shanghai."
"For the last two years, I was Vice President of Marketing. Launching the Taycan in the most competitive, comprehensive and sophisticated electric car market in the world was a big challenge, and a lot of fun at the same time."
"From there, the dream came true and I got the call to ask if I wanted to come to Australia. And here I am."
Schmollinger's first visit to Australia was for the 2000 Olympic Games in Sydney.
"My twin brother and I were professional swimmers and we both tried to qualify for the Sydney Olympic Games in 2000 for the Austrian swimming team. The 'worst-case scenario' happened: my brother qualified, which was his dream come true, but I didn't qualify. I missed qualification by one-tenth of a second. That was a big lesson for me. How to get up again after such a setback."
"This was the start of my career at Porsche. As I didn't have to prepare for the games, I decided to start my internship there. Just before the games started, I was invited by our sponsor to go to Australia to watch the games and support my brother Patrick. Being twin brothers, we are obviously very close. It was something very, very special for both of us, him competing in the Olympic Games and me supporting him."
The 48-year-old sees parallels between his two careers, that of a professional athlete, and now as the leader of Porsche in Australia.
"You definitely learn everything you need in business in your sports career. It is about preparing, working hard for what you want to achieve, being persistent, not giving up. When you stumble, you get up and try again."
"For me in swimming, training with my twin brother meant it was always a team approach. We were always a team. Being a part of a team is, for me, always important in business."
The inevitable question for any Porsche CEO – which sports car is your favourite?
"There are a few that stand out. The 935 'Moby Dick' race car from the early 70s is one. In terms of a current car, for me, it's always the GT3. Emotionally it's the one that I love the most, but I'm also impressed by the Taycan."
"I drive the Taycan as my everyday car and every day I fall in love with it a little more. I'm always excited to sample other cars from the range, but when I do, I also look forward to getting back into my Taycan. It drives like a sports car, a true Porsche. It gives you the comfort of a sedan and the exciting feel of a fully electric car."
The message for Australian Porsche enthusiasts from Schmollinger is simple: Porsche will stay true to its brand and heritage as it transforms for an exciting future.
"I think what every owner in the past, present and future can expect is that we will stay true to ourselves. So Porsche will remain Porsche, if we are talking about a two-door sports car or four-door sports car or an electric sports car."
"The 'Porsche experience' is meant to remain the same and even get better in the future. Because with new technology and increased connectivity, I think we can even enhance the ownership experience. It will remain top level."
Consumption data
Taycan sports saloon models
WLTP*
26.6 – 20.4 kWh/100 km

0 g/km

335 – 484 km
NEFZ*
28.7 – 26.2 kWh/100 km

0 g/km
911 GT3
WLTP*
13.0 – 12.9 l/100 km

294 – 293 g/km
NEFZ*
13.3 – 12.4 l/100 km

304 – 283 g/km