Champagne Gold with Patina
Reinterpreting the sky above Berlin as a garage ... that's just Mirna Funk. Idiosyncratic observations are her specialty.
A pink-colored cloud fills the doorframe. Valentino's low-cut creation is bold, frilly, and somehow just as loud as a twelve-cylinder racing engine, crowned with a perfectly styled Mirna Funk. "Would you like to photograph me in bed? That's where I prefer to write!" Awkward silence. This is a typical opening for the writer and journalist, who often elicits embarrassment.
Mirna Funk writes about Jewish identity and antisemitism in the culture sections of popular newspapers. Born in the former East Berlin in 1981, she was seven years old when her Jewish father left the country and his family. She occasionally has to deal with hateful comments. She writes columns about the intimate interplay between the sexes for magazines such as Vogue and Cosmopolitan. Her first two novels – Winternähe in 2015 and Zwischen Du und Ich in 2021 – jump back and forth between Berlin and Tel Aviv, just like the author herself. Among other topics, they address the fact that nobody can completely draw a line under past events, and examine Jewish life in Germany and Israel 75 years after the Holocaust.
And Mirna Funk drives a Porsche. A Porsche that bears the marks of life on the streets of Berlin-Mitte, the hotspot of the reunited capital city. "I can always find a parking spot here, day or night. It's not an issue," she explains. She could, of course, afford a garage. "But it would be half a kilometer away, and that's just too far."
Her car's name is Cherrie. It's a 1986 Porsche 924 S with a 2.5-liter in-line four-cylinder engine, 110 kW (150 PS). With its pop-up headlights and glass tailgate, it's the design equivalent of the Valentino dress. Originally developed for Volkswagen, Porsche built the 924 series as its own model starting in late 1975. The first with a liquid-cooled front engine.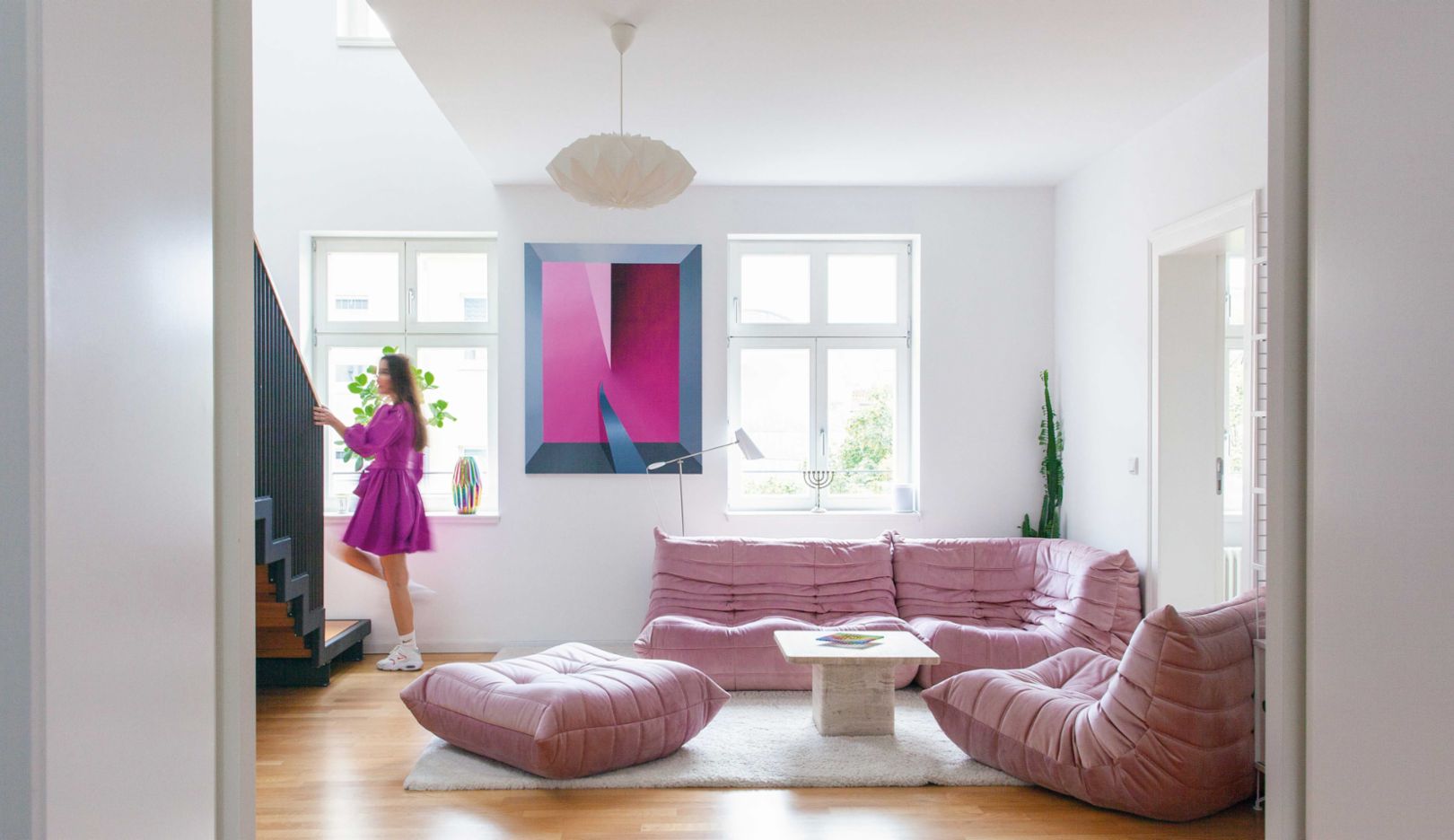 Cherrie gets around – to day care in the morning with her daughter in the back seat, to the store for some afternoon shopping, and across the entire country for reading tours. Mirna Funk is passionate about driving. Her classic 924 S is her prized possession, her constant companion. The most important thing to her is driving excitement. "I'm always at the front at the traffic light. That's what it's all about for me."
She was 32 years old when she realized she had to have the 924. "And exactly in this color: champagne gold!" There were just two to choose from. "One guy had inherited a turbocharged model from his uncle. He didn't want to let me drive it and said: 'You can sit next to me and we'll go for a spin.' That's when I said, 'See you later, alligator!' and decided to go with the other one." She ended up striking a deal with another woman, Ellen, who has since become a friend. Funk was a little uncertain back then: "I hoped I'd actually be able to drive the car. And then once I had it, I thought to myself: 'What did you get yourself into?'"
Mirna Funk enjoys poking fun at gender roles and stereotypes: "Men are always telling me that my 924 doesn't have a Porsche engine. Then I have to explain to them that it's a 924 S with a Porsche engine."
She moved into her penthouse with its two roof terraces a year ago. Grandiose living with a minimalist twist: furniture by Ligne Roset and String complements contemporary works by emerging artists such as Anna Nero, Eglė Otto, and Leon Kahane. Funk studied philosophy and history. In a family tree rich with artists, she has chosen to follow in the footsteps of her great-grandfather, Stephan Hermlin, who was an active person and one of the most influential writers in East Germany. It's safe to say that he would have been proud of the chutzpah and verve with which Mirna Funk addresses issues of identity and has reclaimed her Jewishness. She prefers clarity when it comes to the important things in life: one day her daughter's father made the decision that he would no longer lower himself to the task of emptying the dishwasher, which ultimately led to their separation. But being a single working mother is not her favorite topic. She'd rather talk about her Porsche as an expression of feminine self-determination in the aesthetics of timeless design. "The 924 S is fast, has an amazing sound, and still looks good 35 years later. That's just how they are."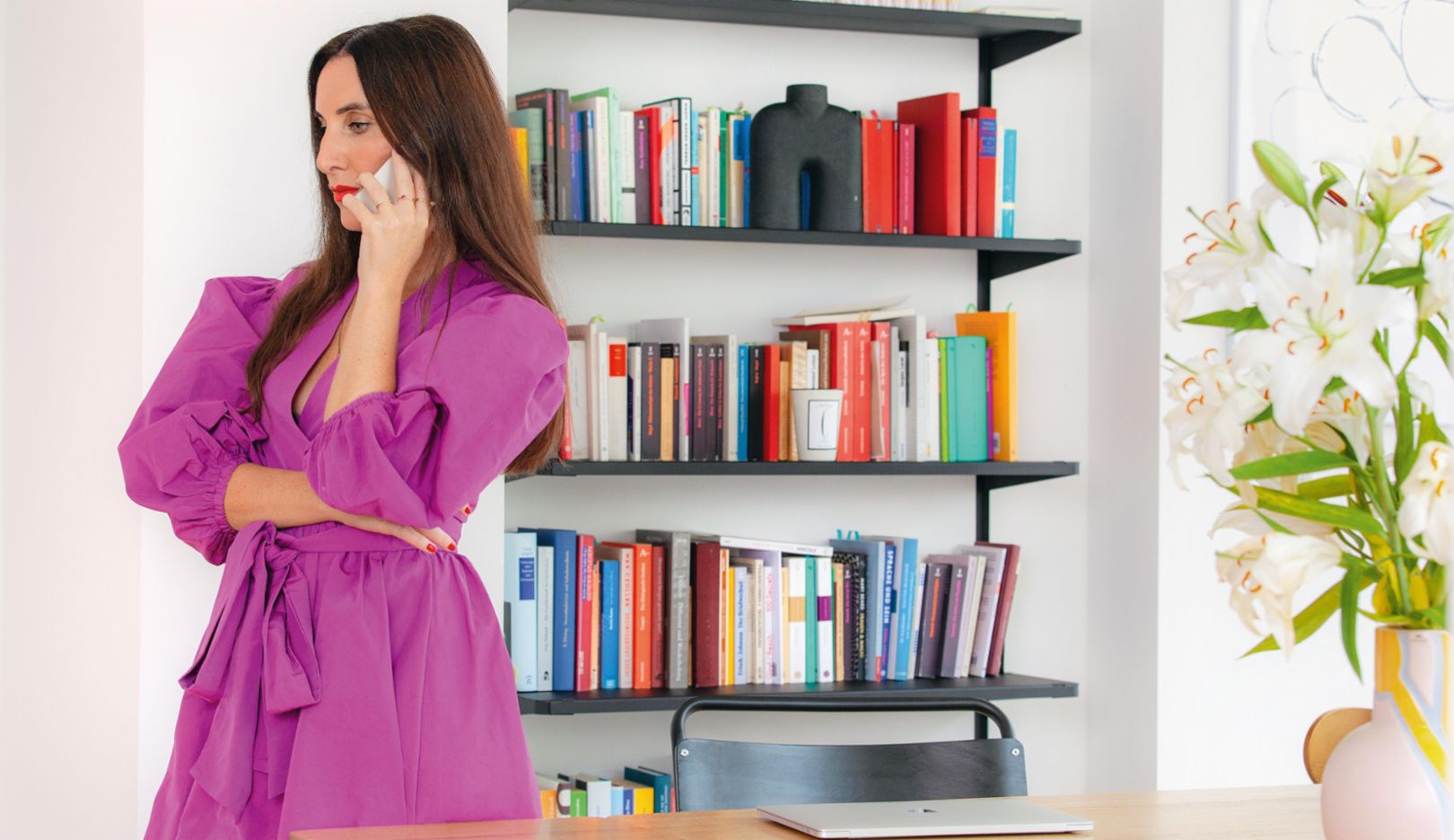 As much as she loves Cherrie, there will soon be another Porsche to complement her new apartment and her new life – namely the 911. Or even better, two 911s: a 911 SC from the 1978 to 1983 model year for the summer and a new one for the Berlin winters. And if she ever gets to a point in life when money is not an issue, she'd keep a third 911 in Tel Aviv.
It could happen, as Mirna Funk is a real go-getter. She publishes on a weekly basis and developed an eight-part TV series about the world of art dealing between Berlin and Tel Aviv. She's in the process of writing the screenplays. Her third novel will appear in fall 2023 – the rights have already been sold.
If you ever happen to see Mirna Funk on the road in Berlin, feel free to honk your horn. She'll probably honk right back. "I bring a taste of Middle Eastern driving to the capital. Driving in Israel is really dangerous. You have to honk all the time. Concepts like zipper merging don't exist there. Whoever goes first wins. Only the brave survive." She's quick to emphasize that the dent at the front left-hand corner wasn't her fault. "The car is so low that people often don't see it when they're backing out."