More Power, Driving, and Dynamics
The new Porsche Macan GTS.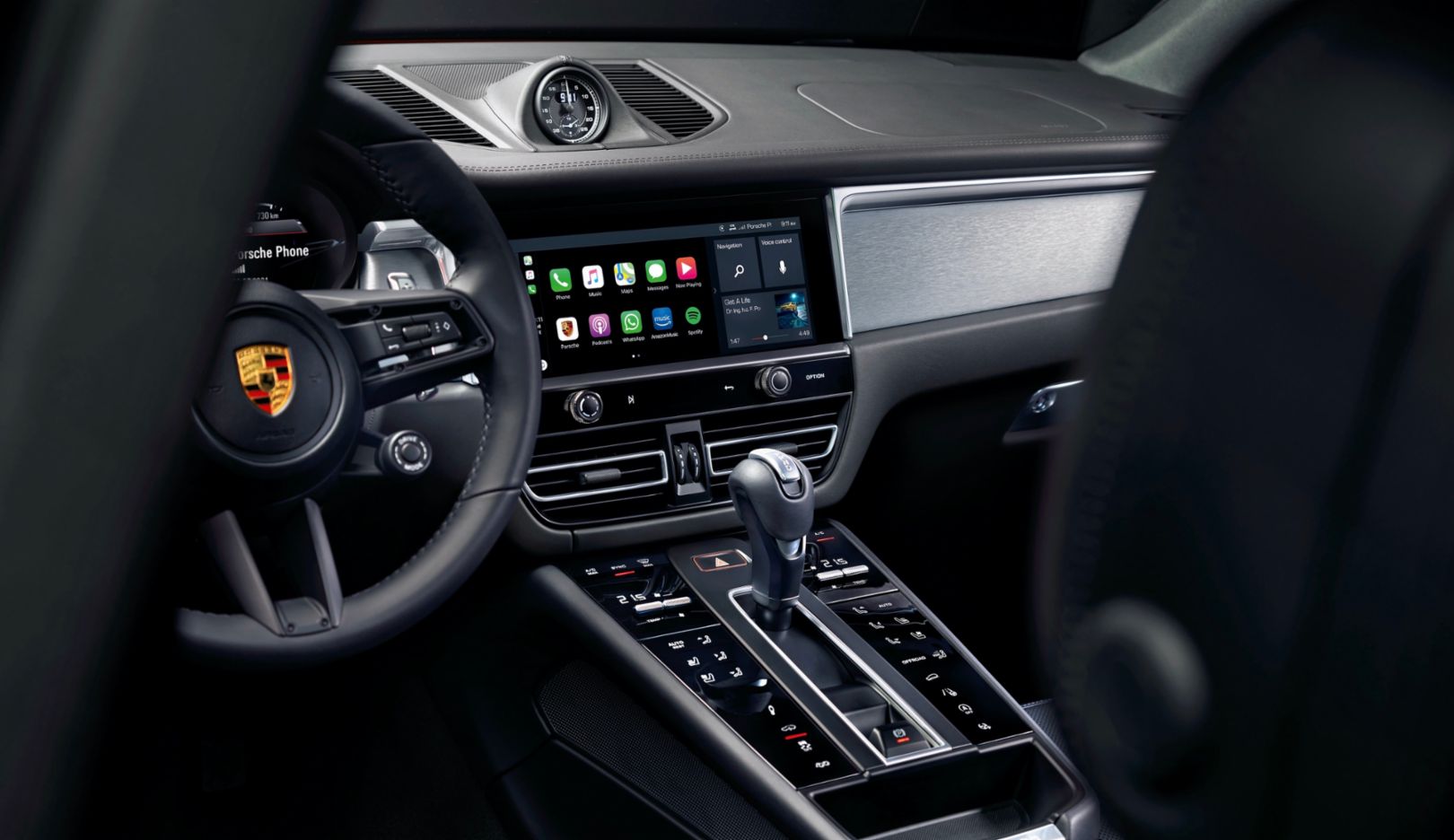 10.9-inch touch display
Striking impression: The elegant center console and its operating concept with touch surfaces add marked refinement to the cockpit. A shortened gear selector sits in the center. The analog clock is now standard. The Porsche Communication Management system is controlled via the 10.9-inch full-HD touch display. The steering wheel comes from the Porsche 911. In the GTS, the leather can be stitched with decorative stitching in the exterior color—seen here in Carmine Red.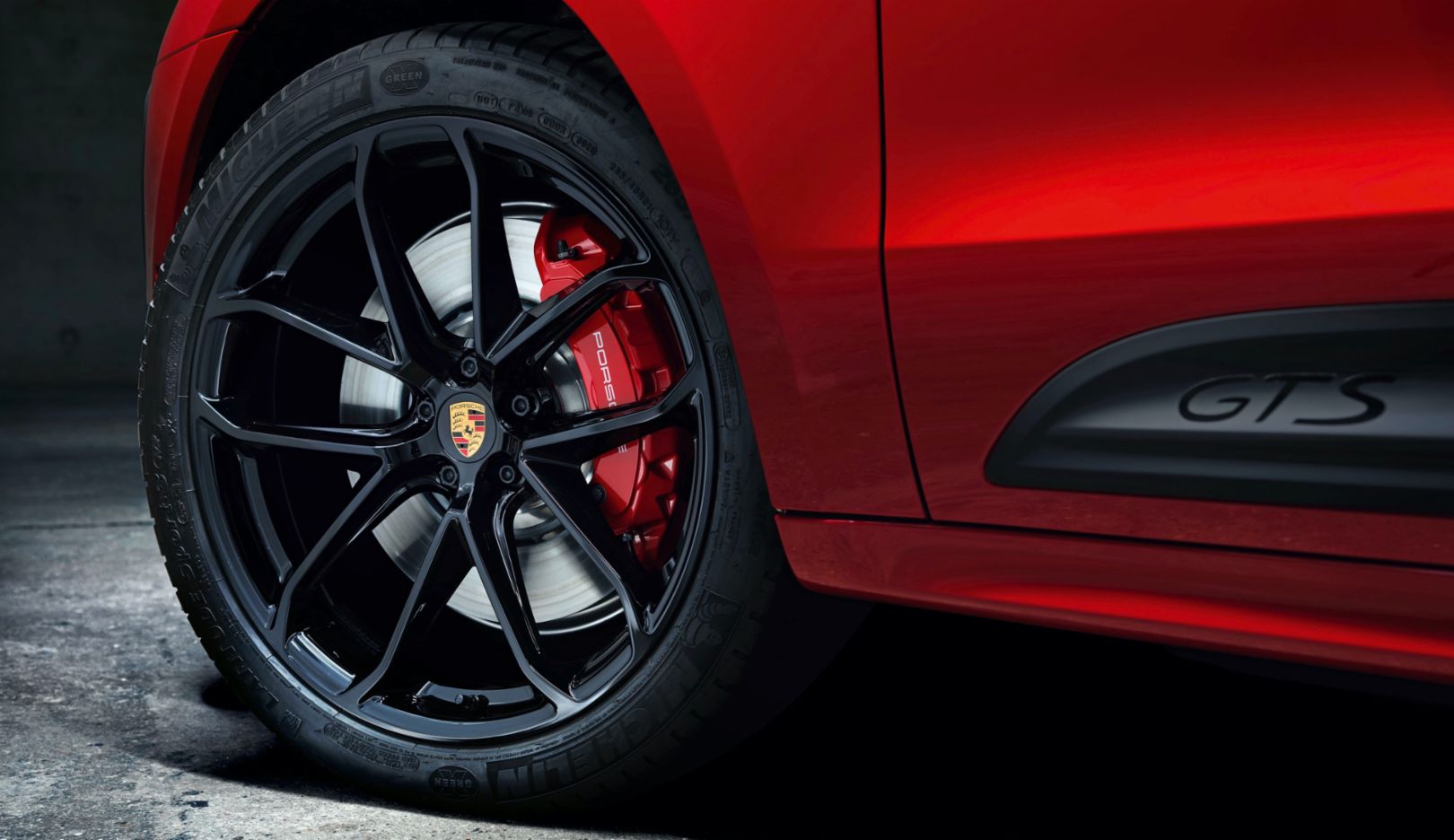 Seven new rim designs
Standpoint: The GTS version boasts black twenty-one-inch wheels, with a total of seven new rim designs now available for the Macan models. The standard sport air suspension in the GTS was given a 10 percent boost in front-axle stiffness over its predecessor. In the rear, an increase of 15 percent enhances driving dynamics.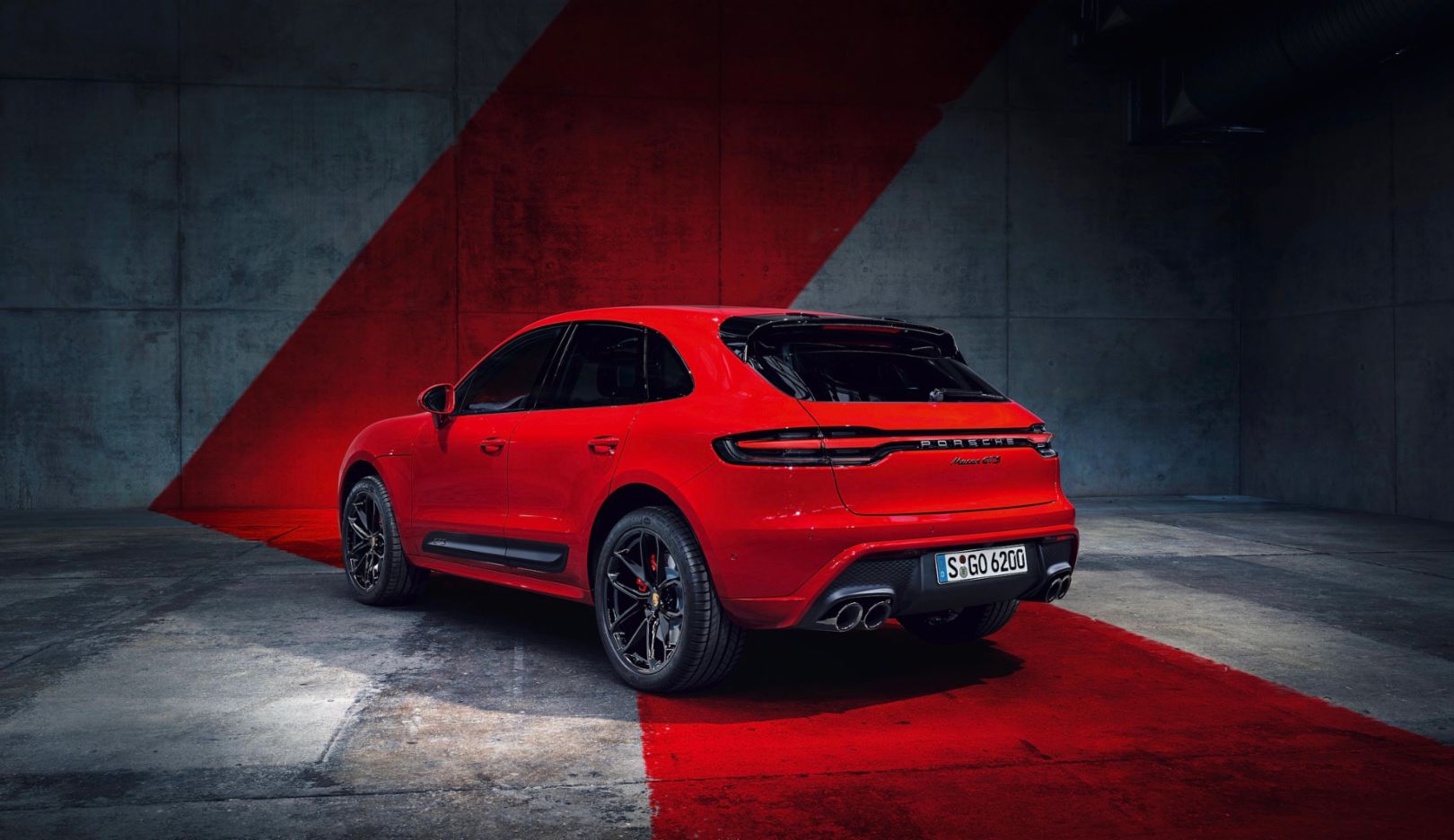 550 Nm
Quick off the line: The 2.9-liter V6 twin-turbo engine (Macan GTS: Fuel consumption* combined (WLTP) 11.7 – 11.3 l/100 km, CO₂ emissions* combined (WLTP) 265 – 255 g/km, Fuel consumption* combined (NEDC) 9.9 l/100 km, CO₂ emissions* combined (NEDC) 225 g/km) delivers a noticeable increase of 30 Nm. In combination with the Sport Chrono Package, the sprint from 0 to 100 kmh takes just 4.3 seconds.
272 kmh
Robust growth rate: The Macan GTS posts a top speed of 272 kmh. All Macan models have become quicker and more powerful. The GTS has added 44 kW (60 PS) for a stately 324 kW (440 PS).
3-D style
The look: The midsection of the front fascia and the striking rear diffuser on the GTS are finished in black and present a striking contrast to its predecessor. The attractive optional 3-D surface texture further enhances the side blades.
10 mm
Spot-on: The new standard sport air suspension sets the GTS apart from other variants and can be lowered by ten millimeters.
Consumption data
911 Targa 4 GTS
WLTP*
11.3 – 10.8 l/100 km

257 – 245 g/km
NEDC*
10.7 – 9.9 l/100 km

243 – 227 g/km
Panamera 4 E-Hybrid Sport Turismo
WLTP*
2.7 – 2.1 l/100 km

60 – 49 g/km

24.9 – 23.1 kWh/100 km

47 – 54 km
NEDC*
2.3 – 2.2 l/100 km

51 – 49 g/km

18.2 – 17.5 kWh/100 km
911 Porsche Design 50th Anniversary Edition
WLTP*
11.3 – 10.8 l/100 km

257 – 245 g/km
NEDC*
10.7 – 9.9 l/100 km

243 – 227 g/km
Macan GTS
WLTP*
11.7 – 11.3 l/100 km

265 – 255 g/km