911 Love:

Rob Corddry

Rob Corddry has won several Primetime Emmy Awards. He is clearly having has as much fun behind the wheel of his Porsche 911 as he is does in front of the camera.
Corddry (50) is famous for his leading roles in the Ballers and The Unicorn comedy series as well as the science fiction comedy Hot Tub Time Machine. As creator and star of Childrens Hospital, he parodies TV hospital series and promotes healing with the help of laughter. When he hosts Top Gear America he is clearly having as much fun behind the wheel as he is in front of the camera. In his private life this father of two enjoys driving his Porsche 911 Carrera S in the mountains around Los Angeles.

What is love?
"… Baby don't hurt me. Don't hurt me. No more."
How are you?
Oh, not so bad. You?
The Porsche 911 in three words?
Always absolutely startling.
Which simple things can make you happy?
A private joke. Blue sea glass. An organized drawer. A car interior that looks like a rocket ship.
What would you never do in a 911?
Help a friend move a couch.
What's your favorite road?
My new favorite is Little Tujunga Canyon Road near Los Angeles. But really, anywhere I can feel alone.
What can distract you?
Sorry, what was the question?
Three things you would take to a deserted island?
A government, an infrastructure, and a large ornate throne with a matching crown.
Is there a historical figure you admire?
Hedy Lamarr (look her up, she's astounding).
What on a 911 could you do without?
The cupholders.
And what couldn't you?
The Sport Chrono package.
What music did you wake up to this morning?
Rock from The Zombies.
Your favorite film?
Arthur (the version with Dudley Moore). My wife got it for me because she likes to watch me watch it.
Your favorite book?
Seymour: An Introduction by J. D. Salinger.
Where do you long to be?
I'm in the Caribbean. Not longing.
Your most treasured possession?
A pair of antique cufflinks my wife modified with two identical pearls I'd found in different oysters six weeks apart.
Your secret?
Are you a cop? You have to tell me if you are.
The 911 moment of your life?
Jethro Bovingdon trying to teach me how to drift in a GT3.
Your best advice?
Spend time doing nothing.
What would no one expect of you?
You'd have to ask them. While you're at it, tell them to mind their own business.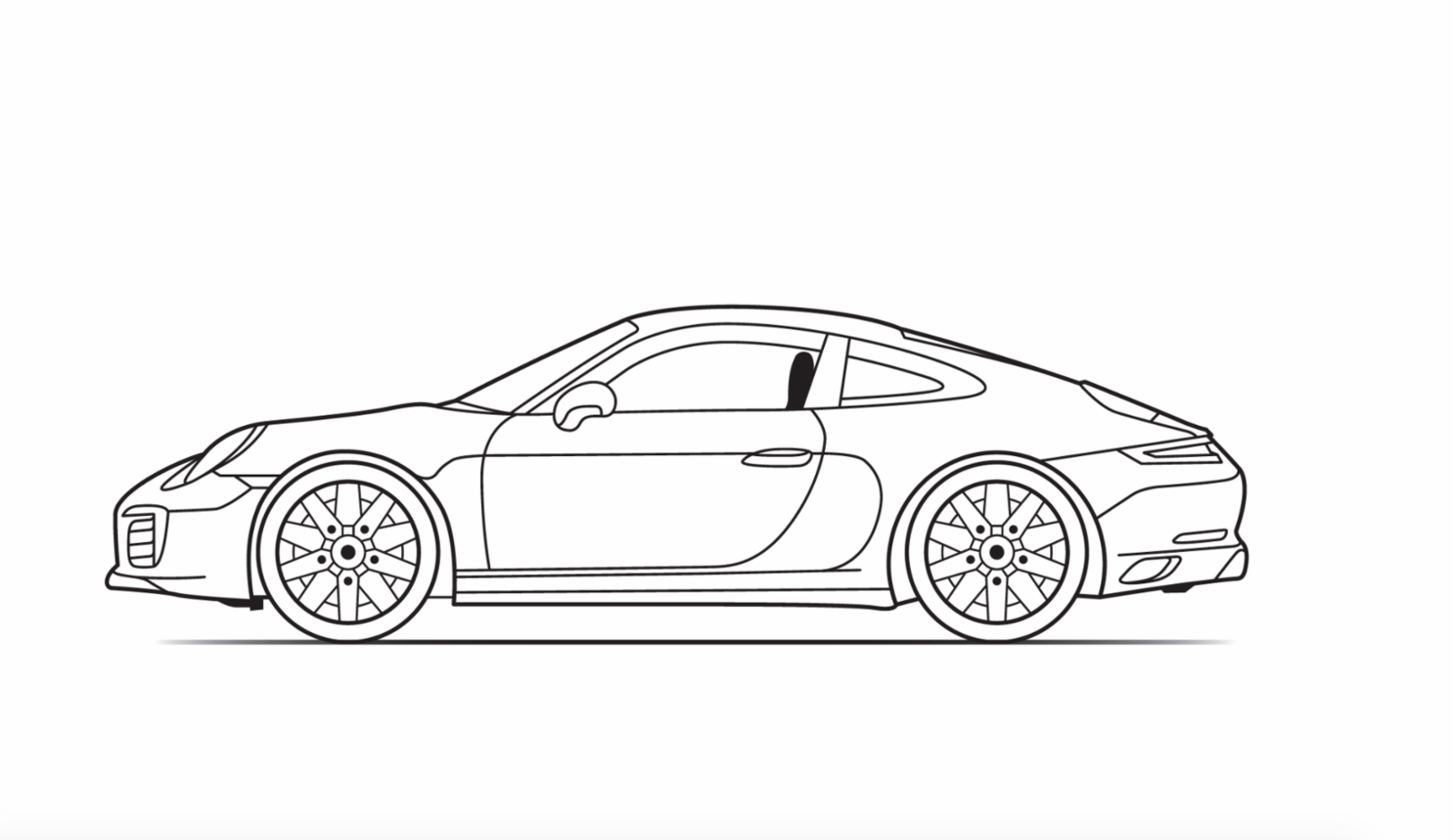 Rob Corddry
Born: 1971
Residence: Los Angeles, USA
Profession: Actor
Porsche: 911 Carrera S, built in 2018
Consumption data
911 Carrera S
WLTP*
11.1 – 10.1 l/100 km

251 – 229 g/km
911 GT3
WLTP*
13.0 – 12.9 l/100 km

294 – 293 g/km
Taycan GTS
WLTP*
0 g/km

23.3 – 20.4 kWh/100 km

439 – 502 km