Getting back up to speed
Porsche Cars Great Britain – Motorsport: despite all the challenges of 2020, both the Porsche Carrera Cup GB and the Porsche Visit Cayman Islands Sprint Challenge GB successfully completed full calendars of racing – and both are back on track in 2021
The Porsche Carrera Cup GB and the Porsche Visit Cayman Islands Sprint Challenge GB are scheduled to run between May and October. But ahead of the traditional season, motorsport fans were treated to something new: a virtual competition in the form of the Porsche Esports Carrera Cup GB. The series is aimed at professional sim racers – online gamers who compete using realistic and highly advanced driving simulation equipment.
The Porsche Esports Carrera Cup GB closely follows the format of its real-life counterpart and requires a similarly high level of skill to master the digital 'Type 991' 911 GT3 Cup. The championship has hosted nail-biting action at a number of pixel-perfect recreations of UK circuits, and has even made a stop at Le Mans in France for a blue riband weekend.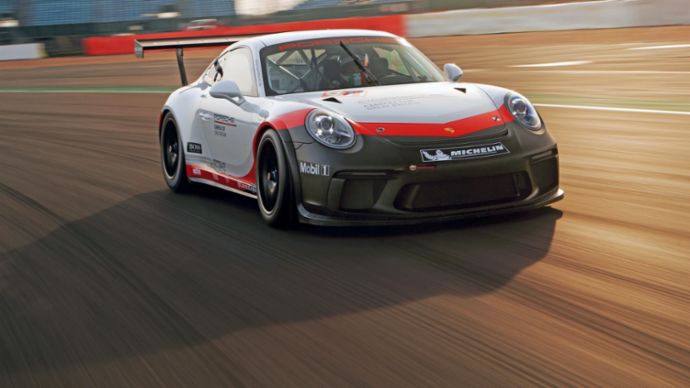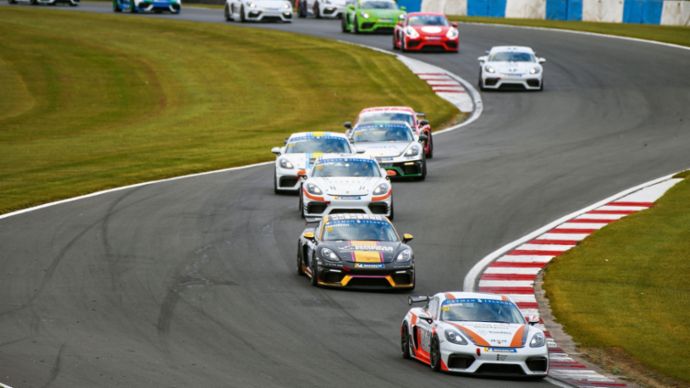 The Porsche Carrera Cup GB will take in the UK's most famous racing circuits, from Brands Hatch to Knockhill
Set to run for the second year is the Porsche Visit Cayman Islands Sprint Challenge GB. The championship, which sees racers compete in the Porsche 718 Cayman GT4 Clubsport, was won by James Dorlin (In2 Racing) in 2020.
Races will take place across six weekends, with an expected even split of Pro and Am category competitors, while the championship will once again run as part of three major motorsport packages: TOCA (in support of the British Touring Car Championship), British GT and Porsche Club GB. This mix of platforms showcases driver progression from club-level motorsport to an official Porsche championship and beyond.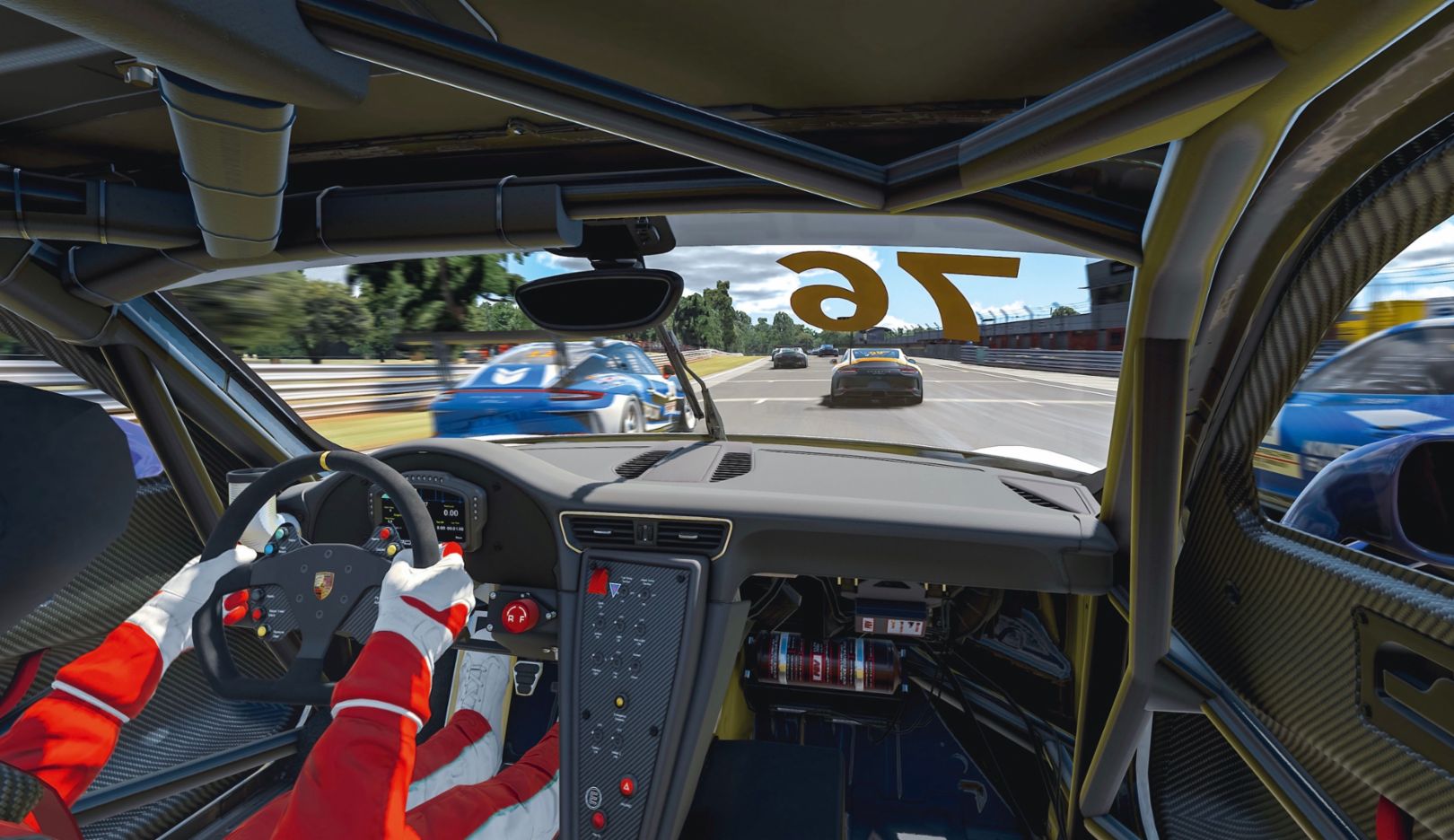 Porsche Carrera Cup GB enters its 19th season and assumes its traditional position as part of the TOCA package – home since its inception in 2003. Porsche GB 2020/2021 Junior and 2020 champion Harry King was a revelation in his rookie season, taking a total of 12 victories – a 75 per cent win rate despite a reversed-grid race two – on his way to the title. King enters the second of his two years as Porsche GB Junior as title favourite, but will face a number of new and established names that are set to be revealed before the lights go out at Snetterton in May.
Over the course of the championship's eight weekends, Porsche Carrera Cup GB will take in the UK's most famous circuits, from its most southerly point at Brands Hatch in Kent to its most northern, Knockhill in Scotland. The format of a reverse-grid race two remains for 2021, where the winner of the weekend's first race selects at random a number between four and six determining whether the first four, five or six drivers over the line in the first race have their grid positions reversed for the second race. The system generates added excitement during a race weekend, never more so than in 2020, when it resulted in King performing some memorable overtakes as he fought his way through the field. Expect more of the same this season.