911 Love:

Axel Meise

The founder of the Occhio lighting label wants to create a unique, distinctive culture with his designs. So nobody is surprised by his choice of car. His Porsche 911 is a 2019 Speedster.
Light as an aspect of quality of life and humans as designers of light in their living space. These are the thoughts that keep Axel Meise busy. In 1999, Munich-based Meise realized his dream of a lighting system with a consistent design and perfect illumination for every situation by founding his own lighting label, Occhio. For him, the Italian word for eye conveys the company philosophy perfectly. To create a unique, distinctive culture—that's what the fifty-eight-year-old wants. So nobody is surprised by his choice of car. His Porsche 911 is a 2019 Speedster.

What is love?
A deep connection.
How are you?
I'm spending lockdown at Lake Starnberg in Bavaria.
The Porsche 911 in three words?
More is impossible.
Which simple things can make you happy?
Biking in the countryside.
What would you never do in a 911??
Eat!
What's your favorite road?
Timmelsjoch (when the road is empty).
What can distract you?
Me.
Three things you would take to a deserted island?
Sketchbook, diving goggles, and fine wine.
Is there a historical figure you admire?
Go your own way …
What on a 911 could you do without?
Collision warning.
And what couldn't you?
Sound.
What music did you wake up to this morning?
To the song of waterfowl.
Your favorite film?
I like science fiction films.
Your favorite book?
Any book that inspires me.
Where do you long to be?
Sun, summer, water, great food, a sailing yacht …
Your most treasured possession?
My creativity, my life's work (you don't "possess" your family and friends).
Your secret?
Stay hungry, stay foolish.
The 911 moment of your life?
It's a new one every day.
Your best advice?
Never let up!
What would no one expect of you?
Doing nothing.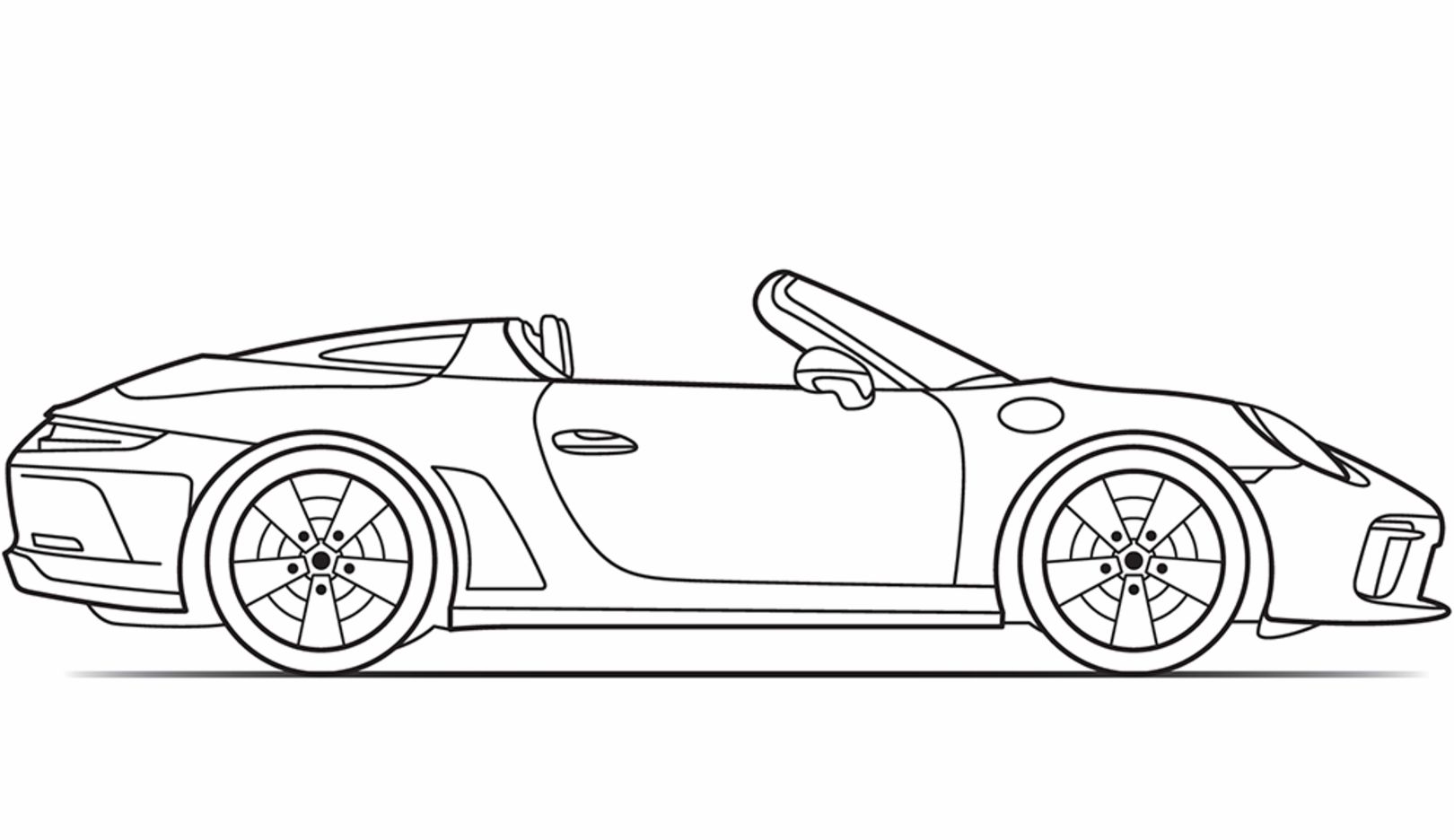 Axel Meise
Born: 1962
Residence: Starnberg, Germany
Profession: Designer and entrepreneur
Porsche: 911 Speedster, built in 2019
Consumption data
Taycan GTS
WLTP*
0 g/km

23.3 – 20.4 kWh/100 km

439 – 502 km