Porsche 'Tubs' in New Zealand
Porsche Australia & New Zealand – 'Kiwi' 356 Speedster enthusiasts: No new Porsche 356 Speedsters were ever officially imported to New Zealand. But the 10 that have found their way there over the years hold a special place in the hearts of the Kiwi Porsche fraternity.
The Speedster of the 1950s remains the unlikely hero of the Porsche 356 model range. Its value today is as high as ever. This 'bare to the bathtub' model ranks second only to the illustrious quad camshaft-engined Carrera variants on the world 356 collector market. Charisma and authenticity have a special value.
No new Porsche 356 Speedsters were ever sold in New Zealand, but 10 have been imported and beautifully restored over the years.
With the aluminium-bodied 356 America Roadster as its progenitor, the Speedster began ignominiously as a stripped-down price leader for the North American market, suggested in 1954 by original US distributor Max Hoffman. His vision was to improve the acceptance of the Porsche brand by deliberately pitching it under the then magic figure of US$3,000 to face the competition from the British sports car manufacturers full on. It worked.
The Speedster was designed by Erwin Komenda, who was the lead contributor to the design of the Volkswagen Beetle and various Porsche sports cars, including the 911. The type 540 Speedster with its minimal equipment (a tachometer and a heater were both optional), cut-down windscreen and a weight 68 kilograms lighter than the equivalent 356 Cabriolet, was an immediate hit.
It acquired a following of its own, fanned by celebrity owners such as Hollywood actors James Dean and later Steve McQueen, who in 1959 bought a black 1600 Super Speedster. Today, Speedsters are still cast as 'cool' in contemporary Hollywood films.
It was soon nick-named the 'bathtub' because it looked like an upside down bathtub, but also because it leaked so much with its basic weather protection. The model reached its zenith in 1957 with the 356 A 1500 GS Carrera GT Speedster, with its 1.5 litre engine producing 110 horsepower, driving it to a maximum speed of 200 km/h.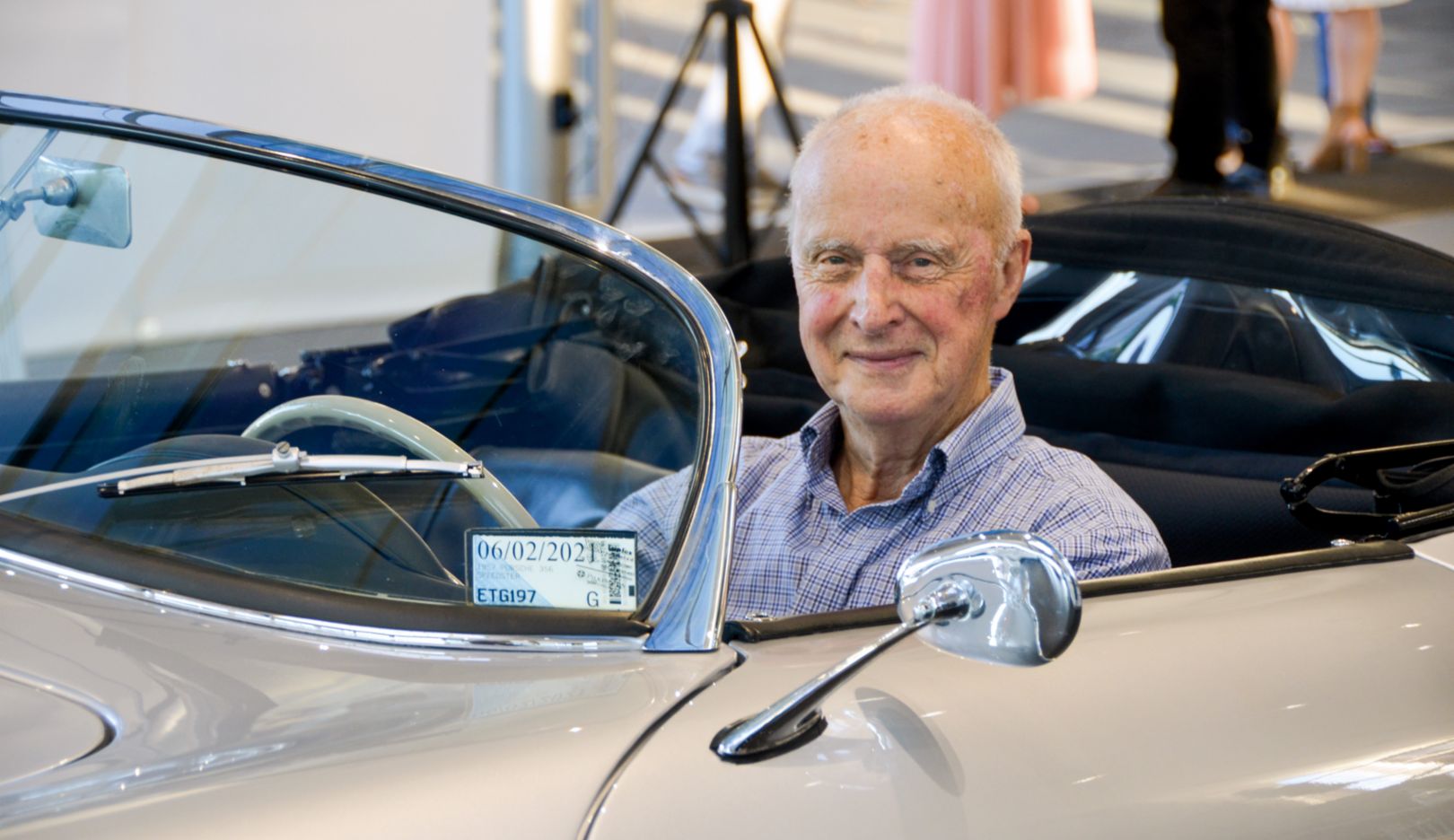 Half a world away, the Speedster's aura soon extended to the sunny Southern Hemisphere and although no new right-hand drive Speedsters came to New Zealand during the production period from 1954 to 1958, a total of 39 new RHD models were imported into Australia by Norman Hamilton & Co.
Today, just 10 additional 356 Speedsters are found in New Zealand, all private imports—some arriving as left-hand drive 'basket cases' from the USA for subsequent restoration to concours condition.
The story of these cars has now been told in detail by proud New Zealand Porsche owner and historian, Graham Lister, in his newly released book, 'The Tubs'. The individual stories include one of a 'Mystery Speedster' that was probably the first to arrive in New Zealand. It created so much interest that its owner reportedly pushed it under his house to accompany its foundations in total darkness, but despite the secrecy, there is a photo in Lister's book.
Perhaps surprisingly, despite a press advertising campaign by then NZ agent Joe Gardner, the 356 Speedster didn't spark the enthusiasm of Kiwis in its day as it did in Australia.
Today things are different and it is interesting to note that today there are 13 new 911 Speedsters in New Zealand, all pre-ordered and sold.
Graham Lister's definitive new book 'The Tubs' contains photographs and historic details on all the Porsche 356 Speedsters currently in New Zealand and is an indispensable companion and reference source for every Australian and New Zealand 356 enthusiast.
A brief history of the Porsche Speedster
1952: 356 America Roadster
1954: 356 Speedster
1989: 911 Speedster
1992: 964 911 Carrera 2 Speedster
1995: 993 911 Speedster*
2010: 997 911 Speedster
2019: 991 911 Speedster

* Porsche never officially released a 993 911 Speedster, but two were built by the factory based on the Cabriolet and with a lower raked windscreen, lower top and a humped rear end. The first was a dark green Tiptronic S with 17-inch wheels that was built for Ferdinand Alexander 'Butzi' Porsche in 1995 for his 60th birthday. The second was built in 1998 in silver with a manual transmission and 18-inch wheels for Jerry Seinfeld. It was apparently delivered as a cabriolet and then sent back to the Exclusive Department for conversion.