Editorial:

In the Sustainability Lane

What do we truly value in challenging times? How Porsche is taking responsibility and acting true to its innovative tradition.
Orientation is of the essence, especially at a time like this. We want goals we can work toward. Causes we'll stand up for. Plus the courage to put our ideas into action. For example, at our locations we're working with food banks to provide meals to those in need. We're supporting education and development programs for children. And we're sparing no effort in directing our drivetrain strategy toward decarbonization. Our electric sports car, the Porsche Taycan, is playing an important role here, starting with its carbon-neutral production processes in Stuttgart-Zuffenhausen. Porsche is a pioneer in sustainable mobility.
In 2020, experts declared the Taycan to be the world's most innovative car. That type of recognition makes us all the more eager to stay in the sustainability lane. By 2025 we'll be investing fifteen billion euros in electric mobility and digital transformation. In the Taycan's case, this type of future-oriented investment has led to developments like the completely new 800-volt architecture. It stands for outstanding performance and rapid charging processes. A Porsche innovation that's on its way to becoming an industry standard.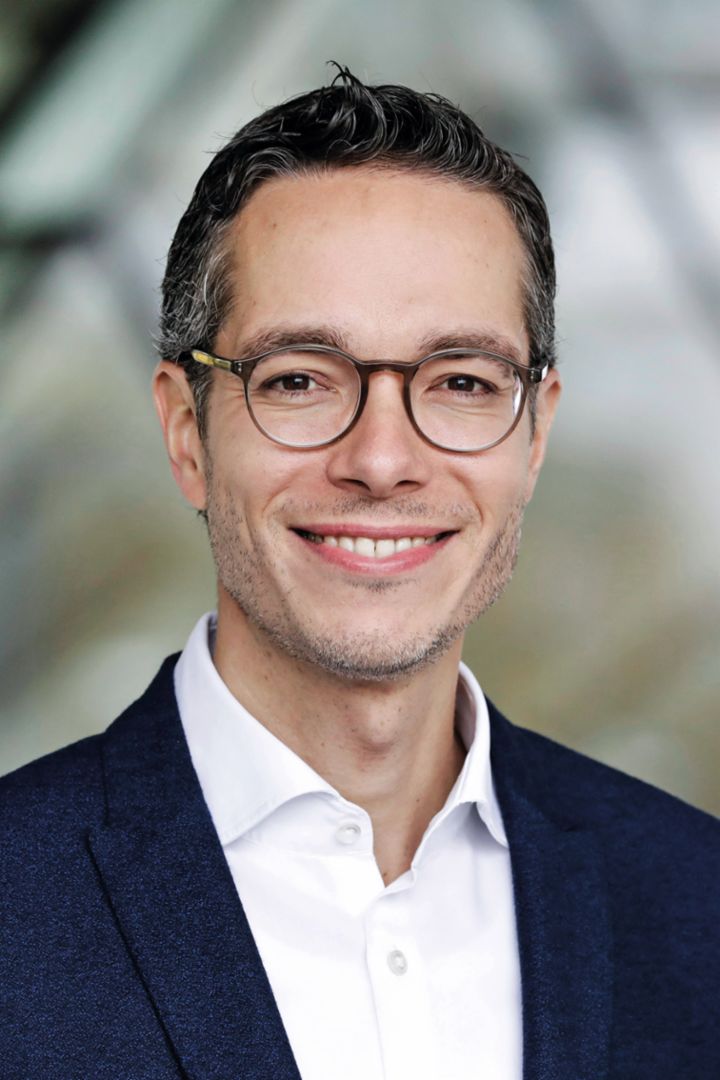 Porsche has a long tradition of innovation, also with respect to sustainability. Ferry Porsche was already introducing hot-dip galvanized car bodies in the 1970s, which pulled the brake on rust. Porsche was the first manufacturer to issue long-term warranties for its cars, a practice subsequently emulated worldwide. A large percentage of all Porsches ever built are still part of automotive culture on the road. And this very spirit of innovation continues to mark the company's strategy to this day. We take a comprehensive approach to sustainability. That means we view it in economic, environmental, and social terms. If a company operates successfully, it has the power to master challenges.
Porsche has always been able to invent itself anew. In the early 1990s, that enabled it to set a viable course for the future. At that time the Porsche Boxster was an important milestone in our company's development. We're commemorating this success story in dynamic form with the Boxster 25 Years anniversary model.
The ultimate focus for Porsche is on people. Once again, you'll meet some inspiring individuals in this issue of the magazine. One of them is Lord Norman Foster, whose ideas have shaped places that draw international acclaim. This is his own sustainable way of changing the world. Another is Nayla Al Khaja, the first female filmmaker in the United Arab Emirates. Her work addresses critical issues in close tune with the times. What Foster and Al Khaja share is a propensity to merge social responsibility with passion.
A passionate spirit powers us, too, in every new issue of Christophorus. The magazine will produce its four hundredth issue in September. We're therefore dedicating the designs of this year's covers to graphic artist and designer Erich Strenger. For more than four decades, his powerful graphics marked the magazine founded by Richard von Frankenberg, along with Porsche advertisements and posters. Our motifs are an homage to his work—vividly reinterpreted for the present.
Dear readers, life is full of challenges. What's important is to recognize the opportunities they bring. With this in mind I wish you all manner of positive energy and health in 2021, and an exciting journey through this issue of Christophorus.
Consumption data
Boxster 25 years
WLTP*
10.9 – 10.1 l/100 km

247 – 230 g/km
NEDC*
10.8 – 9.6 l/100 km

246 – 219 g/km
Taycan 4S
WLTP*
24.1 – 19.8 kWh/100 km

0 g/km

370 – 512 km
NEDC*
25.8 – 25.4 kWh/100 km

0 g/km