Watch This Space
Porsche Australia and New Zealand – Motorsport: For Australia's Joshua Rogers and Porsche Motorsport, winning the 2020 Virtual Le Mans 24-Hour race from a converted garage in north-west Germany felt very much like the real deal. But many predict Rogers' racing career has just started…
Le Mans. 3.00 am. 260-plus km/h. The awesome roller coasters swoop through the Porsche curves. The real thing?—No, but so close in every small detail that you get the same dry mouth and goosebumps, either watching or racing. For 20-year-old Australian Joshua Rogers and the newly formed Porsche Esports Team, the first Virtual 24 Hours of Le Mans on the event's traditional mid-June weekend was everything they could have hoped for: victory in the GTE class for their factory-entered 911 RSR after 339 laps on the exact 50th anniversary of Porsche's first outright victory in the world's most famous sports car endurance race.
Le Mans winner: Victory in the GTE class for the team's 911 RSR on the 50th anniversary of Porsche's first outright victory was a spectacular reward.
For Rogers, the result was even more satisfying, as the Australian claimed pole position for the #93 car in the very competitive GTE category. Later, after a flawless driving performance and as the sun rose at around 6.15 am, he also turned the fastest GTE lap of the race—3:48.203 minutes.
It was a masterclass performance from the confident young Queenslander, but nothing less than Porsche Motorsport expected. He was, after all, the reigning Porsche Esports Supercup champion and winner of the 2019 Porsche SIMRacing Trophy at the ADAC SIMRacing Expo at Nürburgring. Then, in April this year, while actual motorsport was in COVID-19 lockdown, he became Porsche's first Formula E race winner when he claimed victory in his factory-entered Porsche 99X Electric in the ABB FIA Formula E Race At Home Challenge.
The Virtual Le Mans felt very real to Rogers, whose mental and physical preparation as a Porsche factory driver was every bit as intense as that faced by real-world works racers. Porsche Motorsport took the event as seriously as it does a regular Le Mans race and so did Rogers, pacing his diet, hydration and sleep.
Back 13 years ago, Rogers made his first attempts racing the classic way, starting with karting, at the age of seven. It was a logical leisure time activity for the boy from Gladstone, whose parents were inveterate V8 Supercar fans.
Originally, Rogers and his friends from karting ventured into the virtual racing world just for fun, but they quickly used the simulations as a tool to practice racing whenever they couldn't be karting.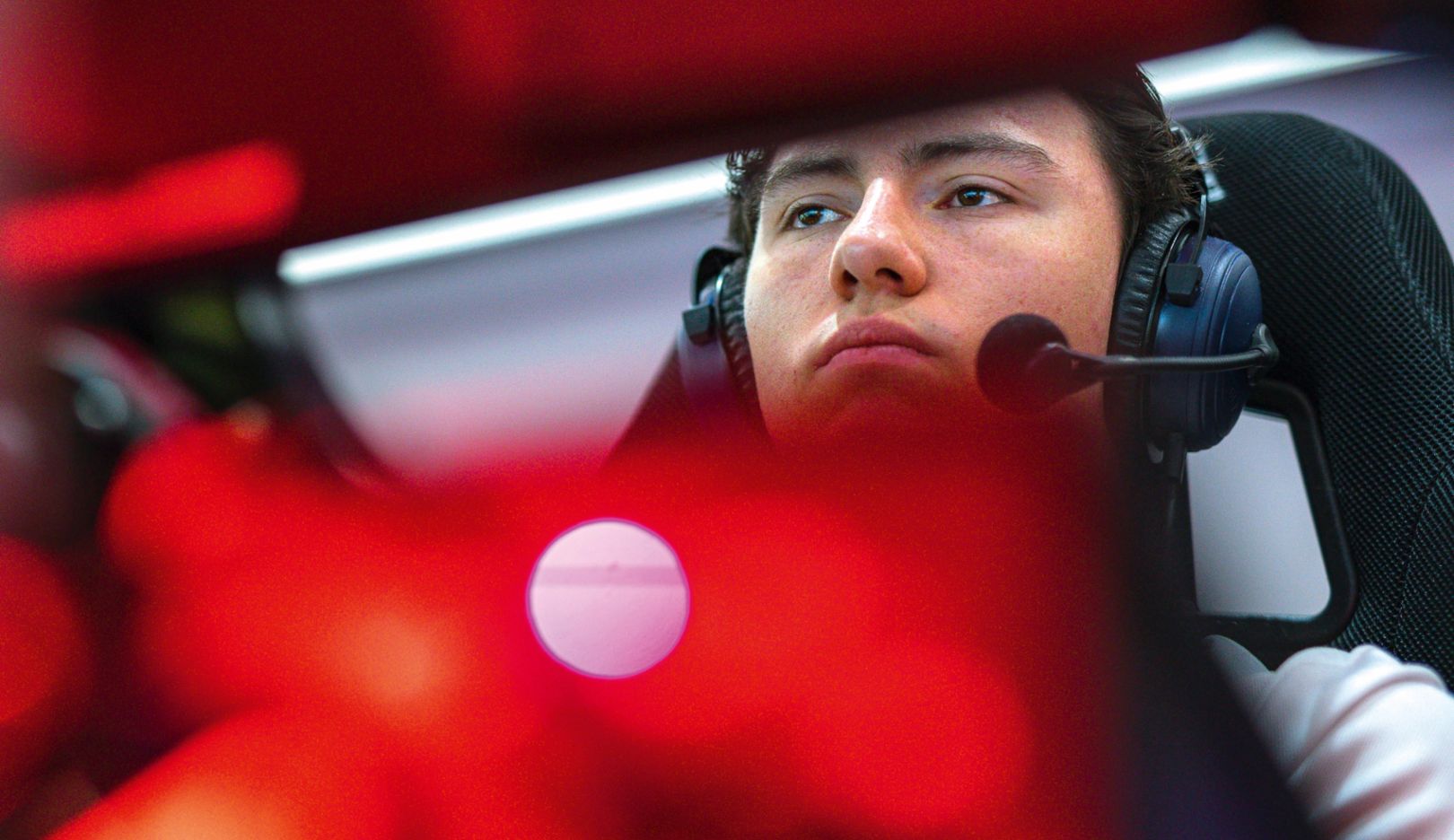 After mastering the Grand Turismo and Codemasters' Formula One games, Rogers soon wanted more challenges from his racing. Despite coming close to winning a national karting title in 2017 and with V8 Supercars out of his financial reach, he chose the iRacing platform, which offered the tightest competition and international gaming opportunities.
In late 2015, he competed in the V8SCOPS league, finishing his first full season at the end of 2016. After qualifying for the 2017 Blancpain GT World Championship Series, he successfully qualified for the 2018 World Championship Grand Prix Series.
As an Australian competitor, Rogers has faced some additional struggles in the past when racing at European or US championships. Different time zones were among the problems he had to overcome, as races often start at midnight and finished at sunrise.
The decision to base himself in Germany, rather than to remain in Australia, was a decisive move in his career ascendancy.
"Events like the virtual Le Mans have raised the level of respect for SIM racing" Joshua Rogers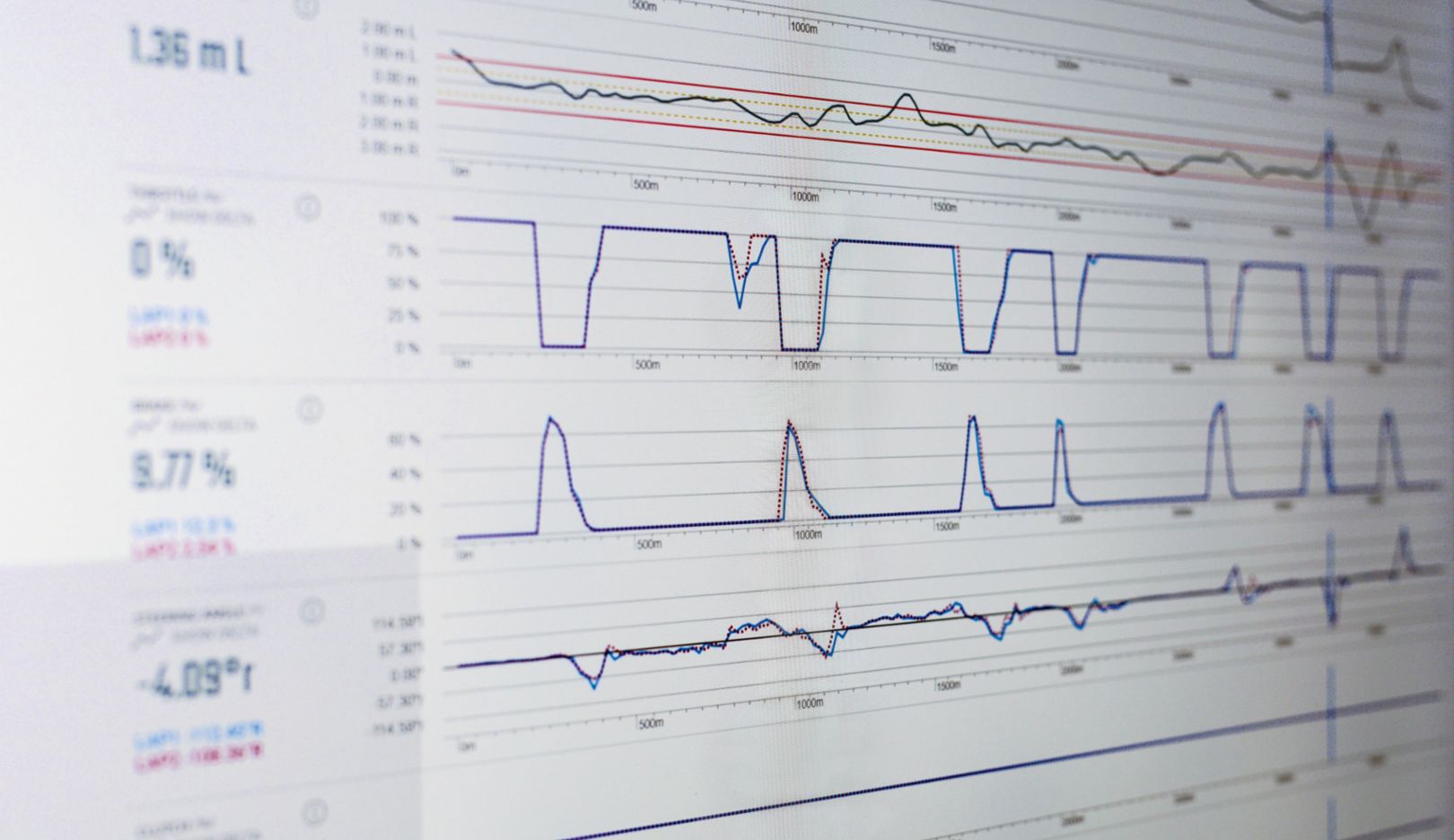 His true breakthrough year was 2019. With his enthusiasm for competition growing, Rogers started to enter highly stacked events and had his first full season in iRacing's GT World Championship Series. He dominated the first season of the Porsche Esports Supercup, claiming the title with an impressive margin of 34 points. Porsche Motorsport took notice.
Then came the COVID-19 pandemic; regular racing shut down and sim racing exploded.
Instead of this year's traditional Le Mans endurance race in June, with the real-world event postponed until September, Porsche Motorsport threw all its resources at the online French enduro, tackling the digital event with four virtual 911 RSR, each crewed by two real racing drivers and two Esports professionals in partnership with the top-rated Coanda Simsport team for which Rogers races.
For the Virtual Le Mans, he and Norwegian Tommy Ostgaard were paired in the cockpit of the factory #93 RSR with Britain's 2015 Le Mans outright winner Nick Tandy and Turkish Porsche Junior Ayhancan Güven. Their real-world Porsche team-mates in the other three 'works' RSR included Porsche factory driver, Australian Matt Campbell, Germany's André Lotterer and New Zealand's Porsche Junior, Jaxon Evans.
Employing the rFactor 2 simulation, which is also the home of the Formula E Race 'At Home Challenge', vehicle camber, track adjustments, brake balance, spring and damper settings, anti-roll bars, traction control and aerodynamics were among the many parameters that Rogers and his engineers were able to employ to 'tweak' their car to improve performance and handling. Fuel consumption and tyre wear also needed to be factored into each RSR's race strategy. For the sim drivers, this also meant that, like in real racing, they had to analyse the data with their engineers after leaving their consoles—from braking and turn-in points, brake pressures and virtual throttle valve positions to the optimal timing of gearshifts.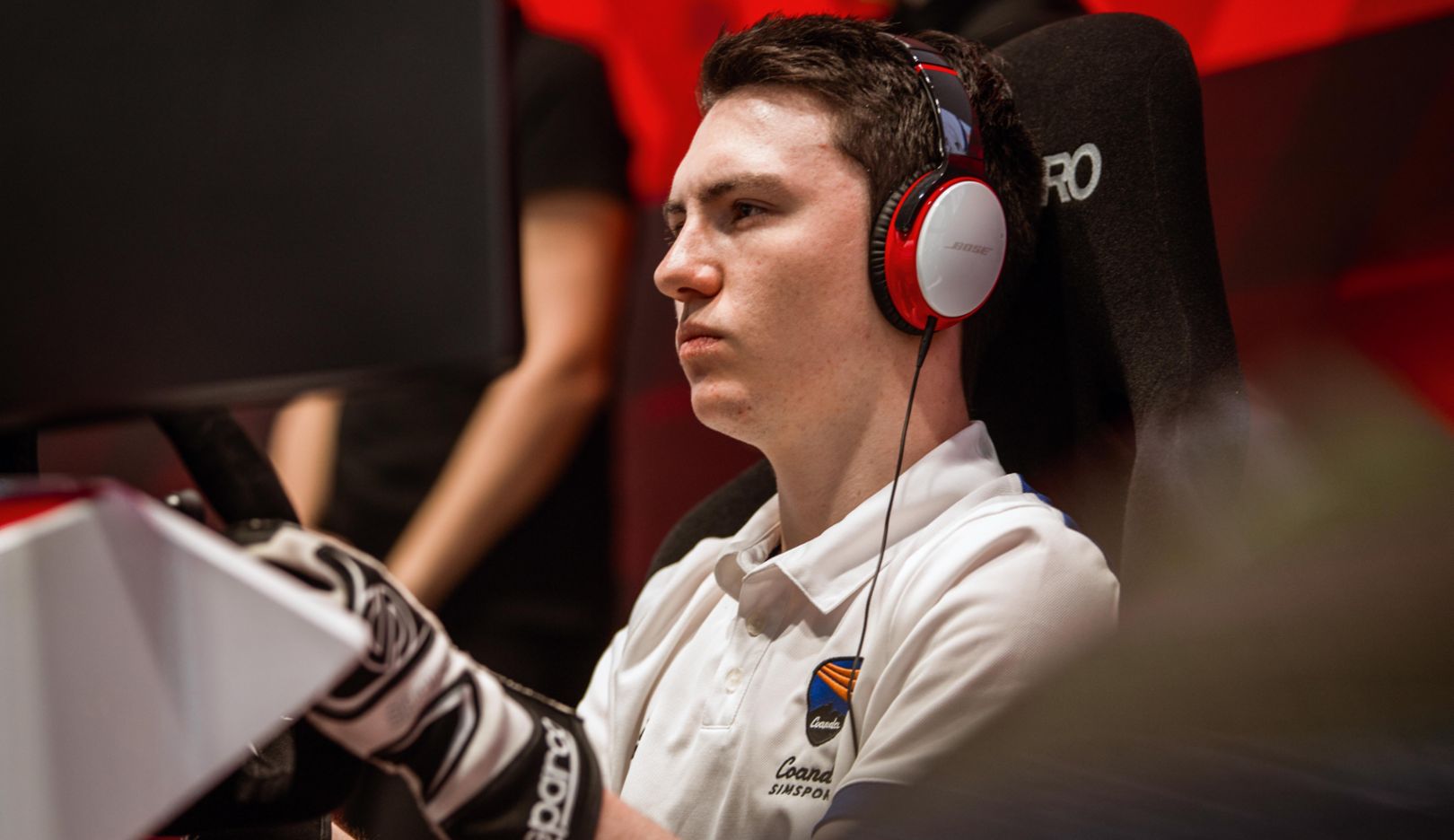 For their part, the organisers of the virtual Le Mans 24 hours took care to keep race conditions as real-world as possible. Competitors drove through the day and night, with a random generator available to change the weather to reflect actual conditions at the Sarthe circuit the same weekend. To support the four crew chiefs responsible for the individual RSR, Porsche established a 'Battle Room' in the converted garage of a neat white rented house in Germany just a stone's throw from the border with the Netherlands. Here, Rogers and his team-mates removed their shoes and placed them in a specially designed cupboard as part of a morning ritual to start what for most was a 10-hour day practising on the simulator. Over the race's 24 hours, each of the four drivers per car had to spend at least four hours at the wheel, but no more than seven hours in total, or more than three hours within a five-hour period. Failure to stay within the track limits was also penalised, as were collisions. Even minor brushes between cars could have a major effect on performance and while the damage could be repaired in the pits, this cost precious time. As far as a race strategy was concerned, the Coanda sim racers benefited considerably from the unique experienced gained by Porsche at Le Mans through its 19 outright and numerous class successes over the years.
"I don't know what to say," said a delighted Rogers after the #93 RSR took the chequered flag by a full lap. "We put so much work into this project—it was a massive team effort.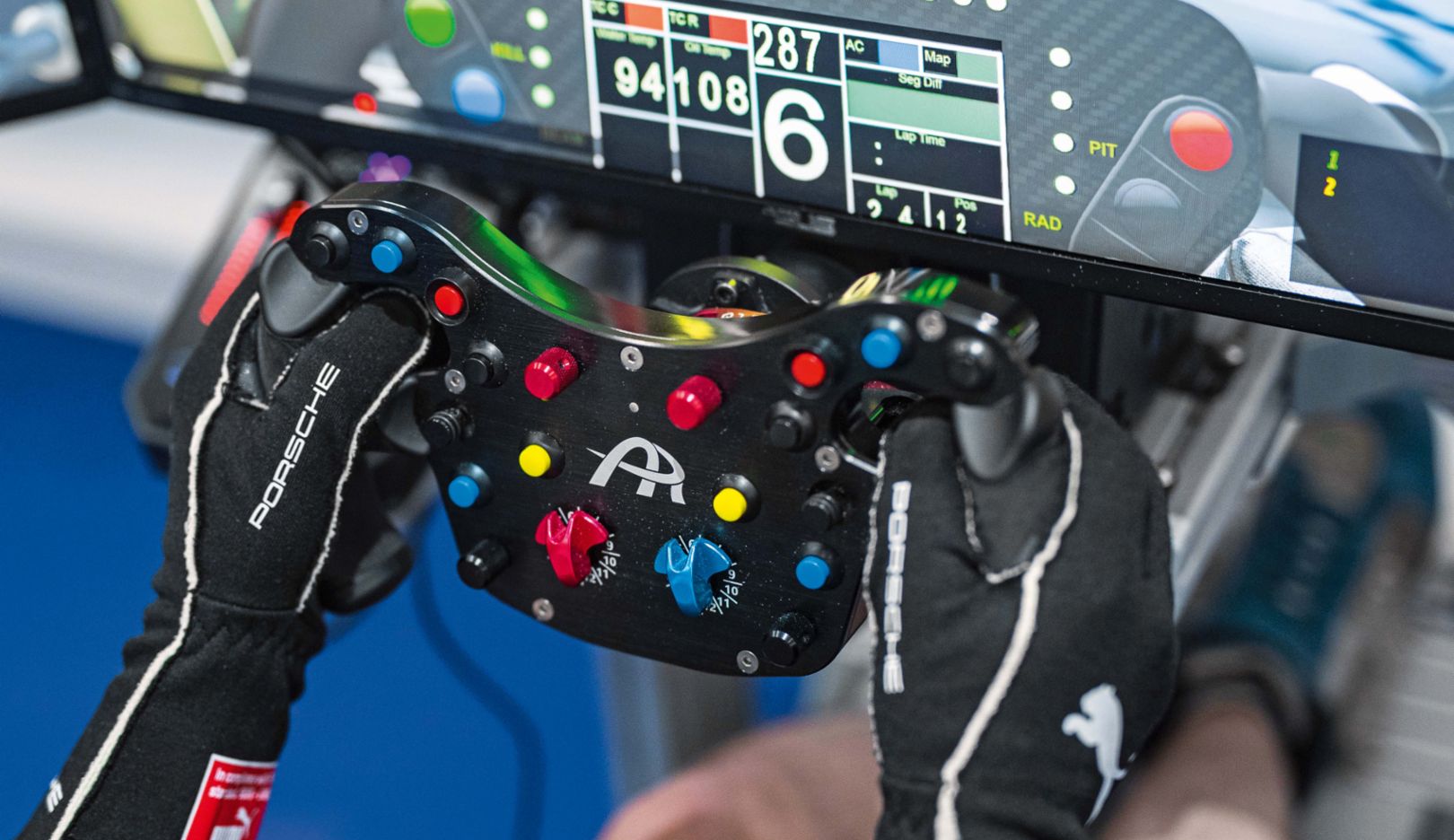 "Our pole position allowed us to keep out of trouble at the start of the race and we also managed to keep out of trouble when lapping slower cars. Our strategy worked perfectly."
Away from events like Le Mans, Rogers shares his extensive knowledge as a coach at the Virtual Racing School. Between his SIM racing and coaching, he has a tight schedule considering that he usually spends 15–20 hours a week practicing Esports racing. Then there are his real rubber-on-track racing ambitions.
"Events like the virtual Le Mans have raised the level of respect for sim racing and have made many established racers realise they need to be good at both real and virtual disciplines to reach the highest levels of motorsport," said Rogers.
"I'm incredibly proud of my involvement with Porsche. I have the advantage of being able to bring a lot of skills and knowledge from SIM racing that gives me an advantage in car set-up and strategy."
With the intervals separating the top sim racers sometimes measured in fractions of a second, iRacing has also taught Rogers the importance of consistency, which is often more important than speed.
"Plus, I'm very competitive and I have time on my side. After all, I'm still only 20."