The waiting is over – the racing begins
Porsche Great Britain – Motorsport: The 18th Porsche Carrera Cup GB season, starring the 'Type 991' Porsche 911 GT3 Cup, got the green light to run in August, following a five-month delay due to the global pandemic. Once again, the championship occupies a high-profile position on the TOCA package – its home ever since its first round in 2003. And, once again, competition is sure to be intense.
Despite the challenges caused by an enforced delay to the action, a full season of racing is planned for the 2020 Porsche Carrera Cup GB. The team line-up consists of six 'old hands' – Brookspeed, In2Racing, JTR, Redline Racing, Team Parker Racing and Valluga Racing – joined by newcomers Fox Motorsport, Richardson Racing and Simon Green Motorsport.
Behind the wheel of the second-generation 'Type 991' Porsche 911 GT3 Cup cars is an intriguing mix of of familiar names and talented newcomers.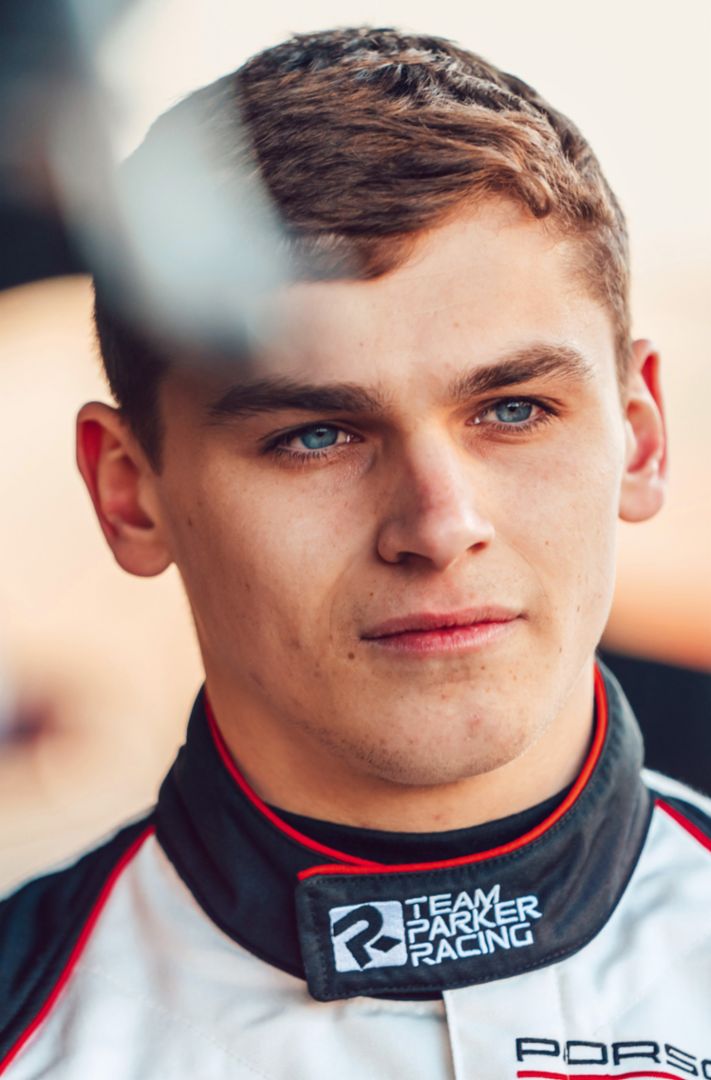 The 'newbies' are led by Porsche GB 2020/2021 Junior Harry King after the 19-year-old triumphed against tough competition to earn himself the coveted position for the next two years. Undertaking his maiden season with Team Parker Racing, King succeeds Dan Harper in the role, and follows in the footsteps of former Juniors Charlie Eastwood (2016/2017) and Josh Webster (2014/2015) – all three clinched Porsche Carrera Cup GB title honours before going on to further their careers in international motorsport.
Lorcan Hanafin, himself a Porsche GB Junior finalist, is another talented Pro category Rookie, and joins Nick Tandy's JTR squad, which will be looking to retain the Team titles it won in 2018 and 2019. However, experienced returnee and 2014 champion Josh Webster (King's team-mate at Team Parker Racing, and 2019 championship runner-up to Dan Harper) has firmly signalled his title aspirations this season. And Scottish driver Ross Wylie, another proven front-runner, is certain to feature extensively as he returns with In2Racing for 2020.
An exciting addition to the grid is 19-year-old Argentinian Dorian Mansilla. Having competed in the Porsche Mobil 1 Supercup in 2019, Mansilla joins Porsche Carrera Cup GB's most successful team, Redline Racing. Quick and confident, he is determined to master the UK's challenging circuits.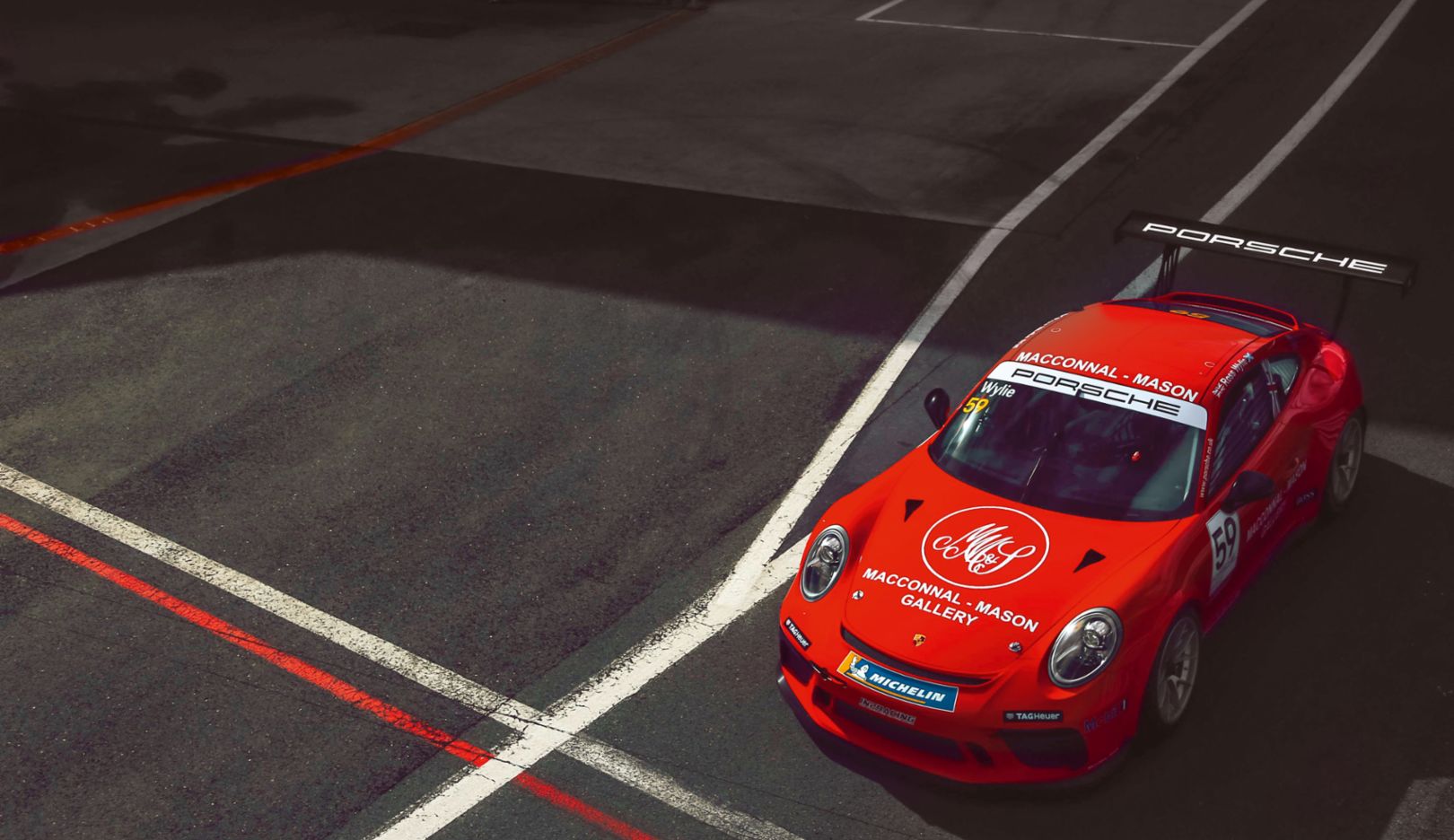 The Pro-Am and Am category battles will be as closely contested as ever this season. Returnee Esmee Hawkey switches to Team Parker Racing for her 2020 championship assault, after finishing third in the 2019 Pro-Am standings. In addition, fellow Pro-Am category race-winner Aaron Mason (Brookspeed International) has returned following a partial campaign in 2019 to see how far a full season in 2020 will take him.
In the Am category, reigning champion Justin Sherwood (Team Parker Racing) will be busy defending his title, while championship stalwart Peter Kyle-Henney (In2Racing) – the most successful Am category driver in Porsche Carrera Cup GB history – will be more determined than ever to secure top category honours in 2020.
Staying abreast of the action
has never been easier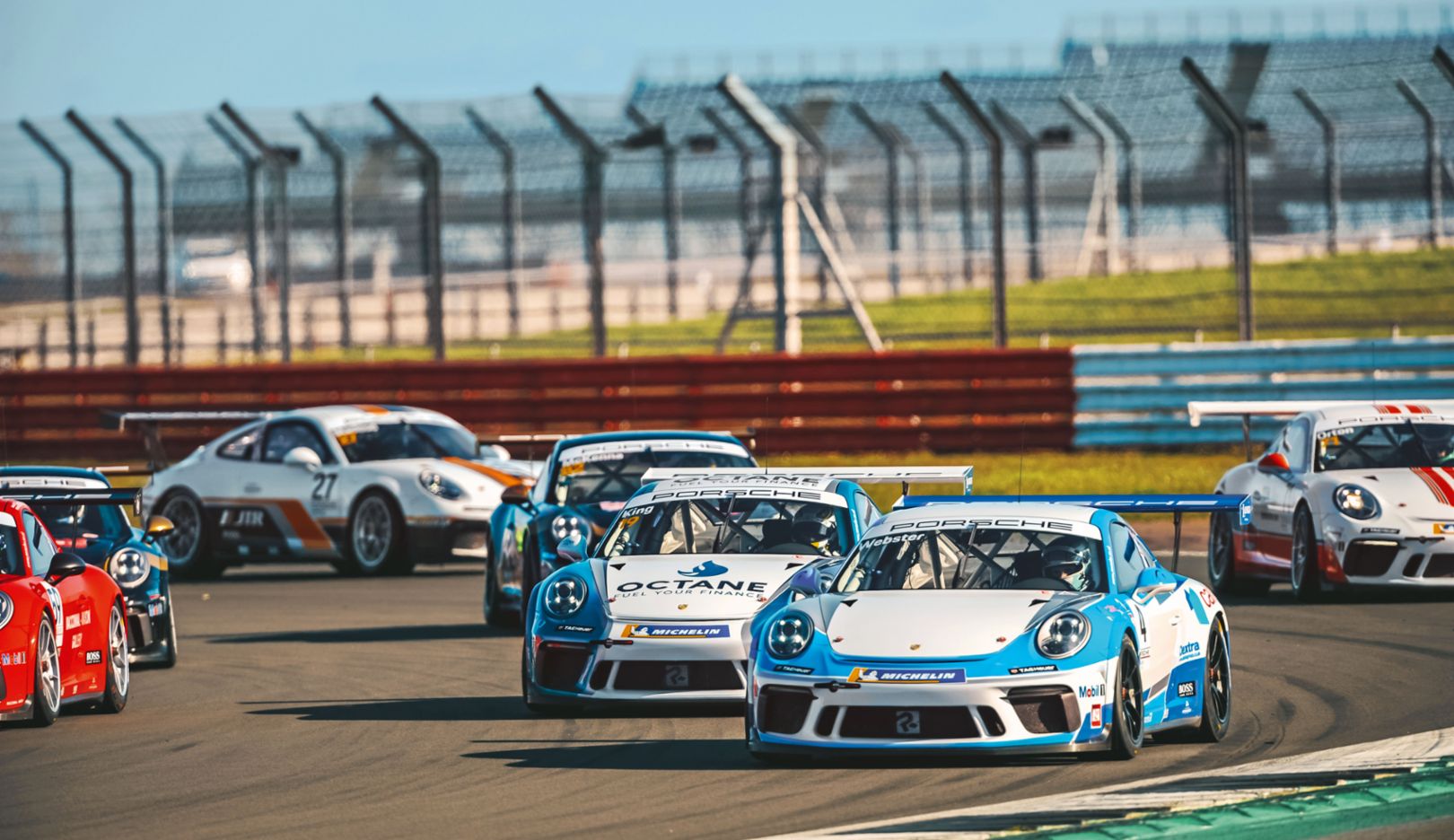 Adam Knight (JTR), Lucky Khera and Lee Frost (both Simon Green Motorsport) return to the AM category, where they are joined by newcomer James Townsend (Fox Motorsport). All four will ensure the category's depth of talent as they seek to upset the established order.
The 2020 Porsche Carrera Cup GB season is certain to provide all the excitement and drama for which the series is so well-loved. Cheering from the grandstands may not be possible but, in this digital age, keeping abreast of the action has never been easier. In addition to the coverage on ITV4, live and on catch-up, all the action can be followed via @PorscheRacesGB on Twitter.
Further information
For all the latest event results, visit porsche.com/uk.