Uli Petzold:
The Light Designer of the Stars
German light designer Uli Petzold creates the perfect illumination for luxury architecture in Miami—with spotlights designed by Studio F.A. Porsche. Customers like Latin-pop superstar Luis Fonsi appreciate Petzold's understated aesthetics and painstaking attention to detail.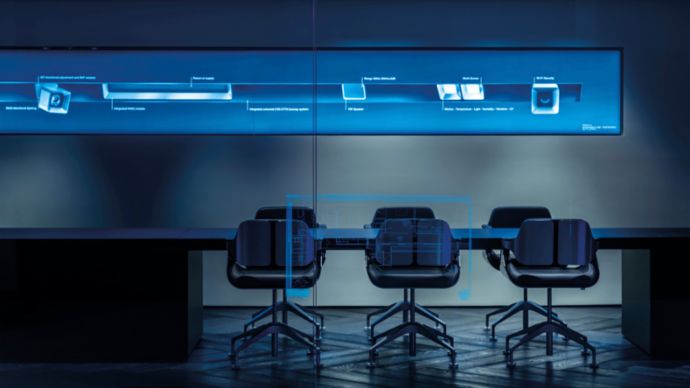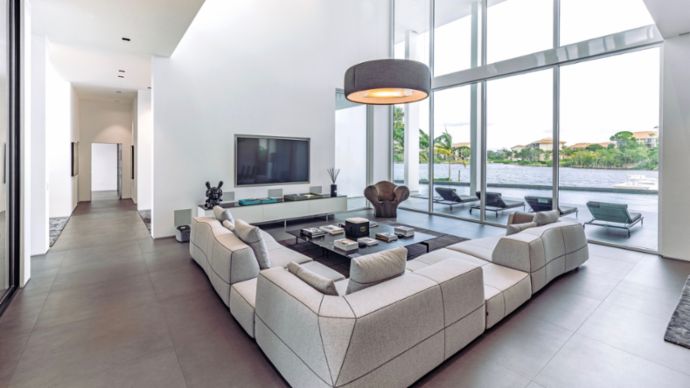 Nowhere in the USA does light play as big a role as in Miami, Florida. During the day, the sun bleaches the facades and beats down on the white sands and towering palms of this city that has always been more Central than North America. After sundown, countless enormous neon signs light up the night. Then the "Magic City" throbs among the innocence of 1950s motels, the pastel dandyism of Miami Vice, and the futuristic flair of newly built luxury villas on the gated grounds of the super rich. Welcome to the world of Uli Petzold.
For Petzold, who's originally from Berlin, everything revolves around light. So the showroom of his company, Apure, seems surprising at first. The fourth floor of an otherwise unremarkable office building between Downtown and Miami Beach seems dark. Only gradually, when the eyes adjust, does one see how extraordinarily discreetly the lighting works in this room. Finely woven grey fabric hangs in front of the windows, and lamps illuminate a virtually black, block-like desk extending fifteen meters in length. Designed by Studio F. A. Porsche, the Apure spotlights, some hardly larger than a thumbnail, shine on a black wall with a quote by designer Ferdinand Alexander Porsche: "Black is the only color that does not divert from the form." Every detail works. Some are immediately evident; others reveal themselves only on second glance. A subtle fragrance created specifically for this room wafts in from the air-conditioning system.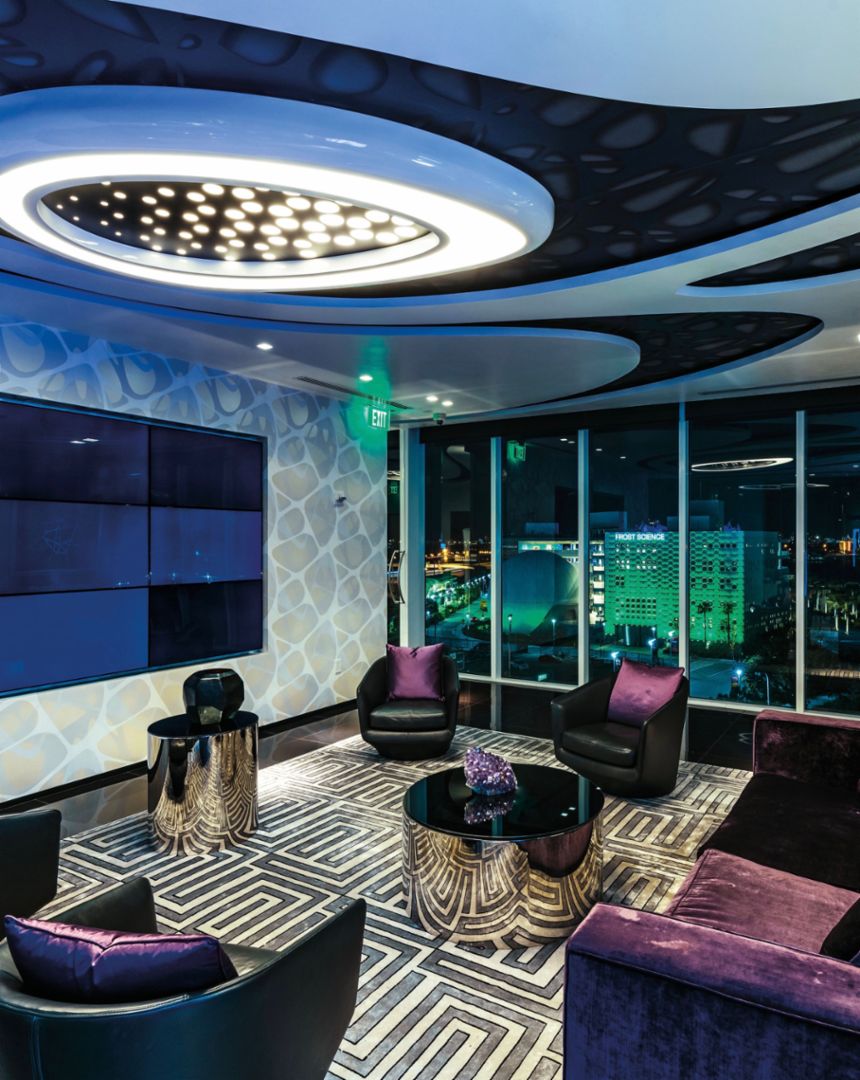 Lighting design is more than the mundane matter of illuminating space. For Petzold, light also fulfills an architectural function. His lighting designs incorporate the physical structures of a house, apartment, or individual room. Natural and artificial light are not a contradiction in terms for him; rather, they form a whole. The shape of a lamp above the dining-room table is not what moves this fifty-nine-year-old artist. Instead, as he puts it, "The lamp is at the service of the building around it." This is also the philosophy that informed the lighting that Petzold and his Apure team of experts installed in the luxury apartments at the One Thousand Museum tower in Miami, a project by Zaha Hadid Architects.
That's why Petzold devotes considerable time to personal consultations with his customers before beginning the planning stage. He seeks a precise understanding of the individual atmosphere the architect, planner, or owner wishes to experience in their space.
One might want a stylish, functional on–off switch with a motion sensor. Another might desire soft light on the path from bedroom to bathroom that illuminates when contact is made with the floor. Petzold combines his customers' ideas with his own characteristically understated aesthetic. The results bear "noticeable traces of his German roots," according to Luxe, an American magazine for interior design. But Petzold—who now has showrooms in Los Angeles, New York, Dubai or Zurich—doesn't want to be restricted by formal aesthetics. "Ultimately, what I do is design spaces for people," he says. He finds it inconceivable to design light without a human quality. "Because people don't just see the result of our work. They sense it, and feel it."
Famous clients often visit Petzold's showroom, in this case Latin-pop superstar Luis Fonsi and his wife, Águeda López. Fonsi's "Despacito" is YouTube's most popular video, with more than six billion views thus far. But the task at hand is to design the light for his new villa. Petzold, who's nearly two meters tall, tanned like many of the locals, and generally talkative in nature, demonstrates his skills as a listener. He nods, agrees, grasps what his discerning customers desire, and then explains how the lighting system can be adapted to the dwelling in flexible ways. For example, how it can perfectly illuminate Fonsi's twelve guitars on which the singer and producer played his greatest hits and which are expected to grace the walls of the villa. "I like to surround myself with people I can trust," says Fonsi. He notes that he shares Petzold's taste—and business acumen.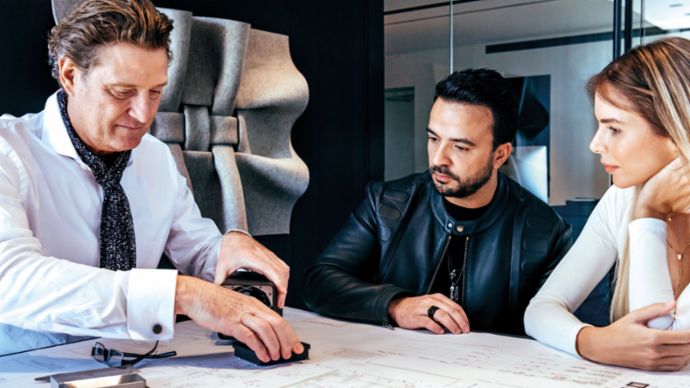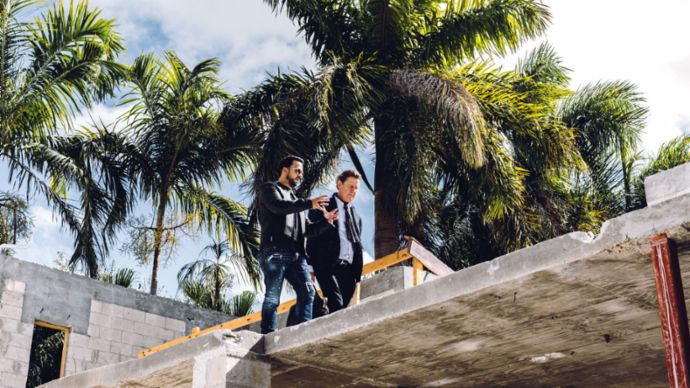 There's an appealing anecdote about the latter. When five-year-old Uli was asked by "Granny Stein," a friend of the family, what he wanted to be when he grew up, his answer was clear and simple: "the boss." Decades later, Petzold laughs about the story and remarks, "That's the type of thing a kid would say. But in fact that was always my goal. My father once offered me fifty marks to paint the fence. I found someone who would do it for ten and pocketed the difference."
As a teenager Petzold trained as a furrier, which was his "first encounter with luxury." Then he became a fashion designer specializing in furs. He got to know the world of the wealthy and made connections that turned into relationships, which have lasted to this day. If the fur business still existed like it did back then, he'd probably still be active in it.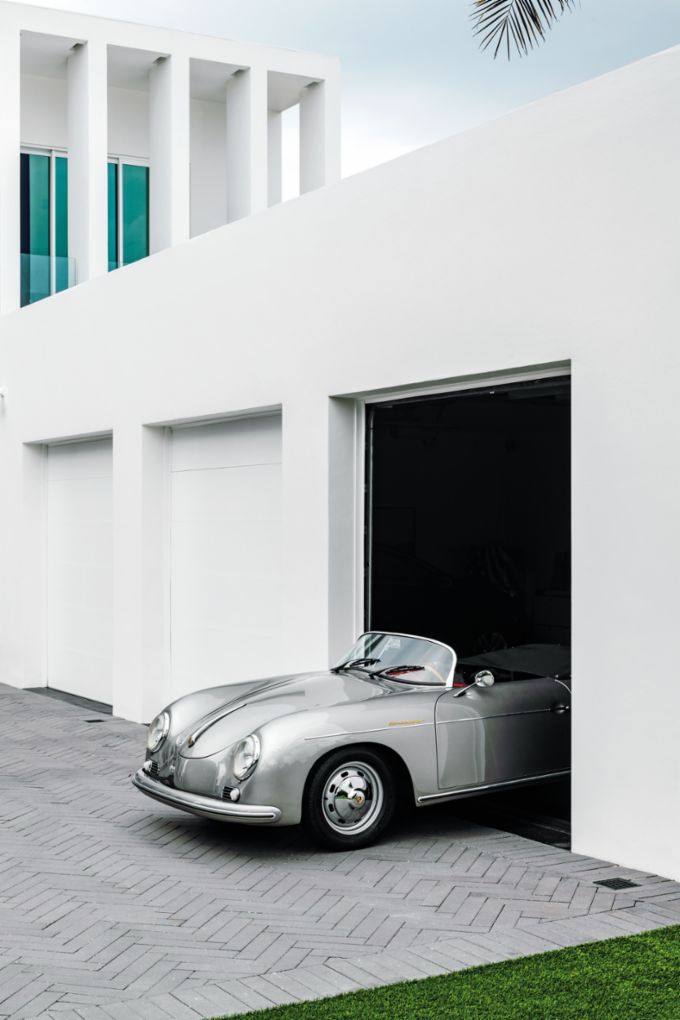 The next day Petzold turns his attention to Valhalla. In Norse mythology, Valhalla is the final abode of fallen warriors, but here in Miami it's the name of a retreat belonging to a Danish entrepreneur who sold his tech company early on and is now concentrating exclusively on building and judiciously decorating residences for people of refined tastes. Snow-white walls, expanses of glass that merge with windows and balustrades, a wine room with what looks like a thousand bottles. The big coffee table displays copies of the trendy slow-life magazine Kinfolk, perfectly stacked and placed at a uniform distance to its edge. Around two hundred lights are set in the ceiling and at knee height on the stairs, forming an ensemble that can cost up to US$500,000. Petzold suddenly notices an irregularity in the finish on one of the lights that was milled from a single block of aluminum. "It makes it look like the surface under the lamp is dusty," he remarks, and offers to replace it immediately.
At the end of the visit there's a small surprise: a Porsche 356 A Speedster from the late 1950s, which the Dane had found in an isolated barn somewhere in Russia. Petzold has driven a Porsche for decades. He's fascinated by the astute design, functionality, and quality of the brand. For someone like him who understands the interplay of shapes, volumes, surfaces, and lines, good design is "when you don't notice that it's design."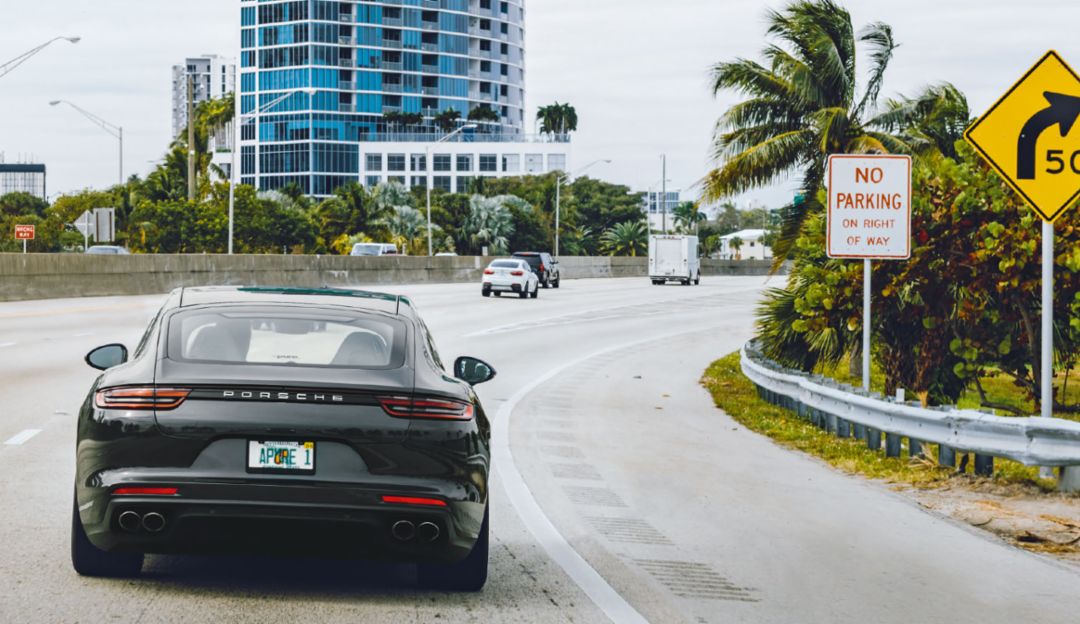 Consumption data
Taycan GTS
WLTP*
0 g/km

23.3 – 20.4 kWh/100 km

439 – 502 km