Showroom:

Porsche Vision 357

For its 75th birthday, Porsche is giving itself a present: the Porsche Vision 357. The design study pays homage to the first vehicle bearing the Porsche name, the 356 "No. 1" Roadster.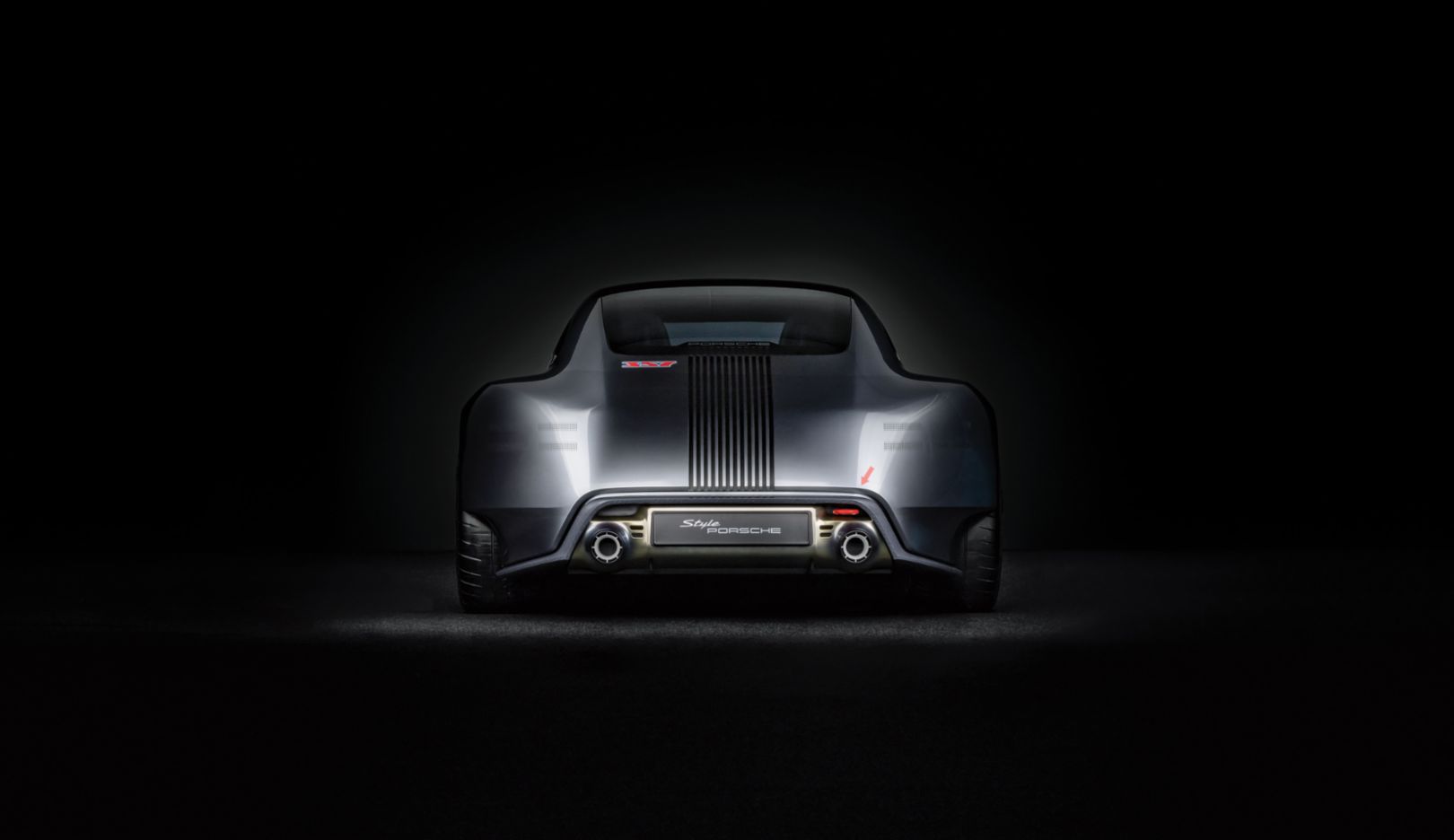 Visionary
Homage: "We are perpetually on the conceptual journey into the future. Time and again, the brand history serves as a source of inspiration," says Michael Mauer, Vice President Style Porsche. "We created a very special birthday present in the form of the Porsche Vision 357, one which uses the 356 as a basis to underscore the significance of our design DNA. Concept studies are the pool of ideas that feed the design of tomorrow."
Sculptural
Proportions: With its monolithic form, the narrow passenger cell with an abruptly sloping flyline, and broad shoulders, the Porsche Vision 357 evokes the lines of the 356. So, too, does the grille pattern in the rear, in which the third brake light is integrated. The functional details underpin the sculptural character. They include the concealed door openers by the side windows and the taillights.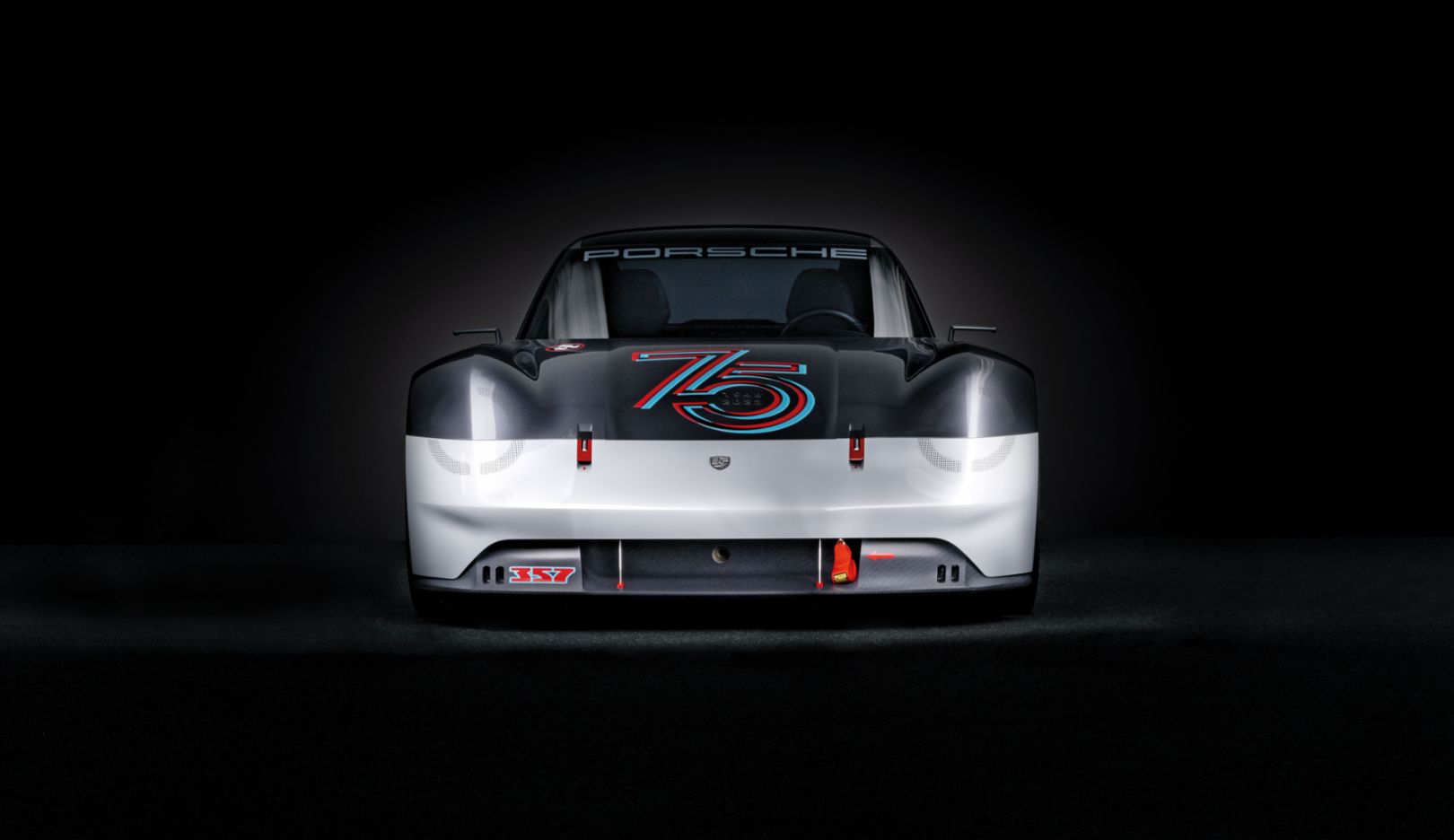 Illuminating
Signature: Like all current Porsche models, the Vision 357 features a four-point light signet in front. Its round design is a throwback to the headlamps of the 356. Instead of traditional exterior mirrors, there are cameras on the edge of the roof. The windscreen sharply wraps around the A-pillars. These are black and visually unite the side window surfaces into a single unit that resembles the visor of a helmet.
Steadfast
Citations: The wide track makes a bullish impression and enhances driving stability. The 20-inch wheels are made of magnesium and are equipped with aerodynamically advantageous carbon fiber hubcaps and central locks. Visually, they also recall a legendary Porsche wheel: the 356 A and 356 B with drum brakes had rims with the notably large bolt circle of 205 millimeters.
More details
More information about the Porsche Vision 357 is available here.