Hunger for perfection
Porsche Great Britain: Drive story: We drive a Porsche Panamera Turbo S E-Hybrid to Northcote, a luxury hotel in the Ribble Valley in Lancashire. There, we dine at Obsession, an international food festival that features some of the greatest Michelin-starred chefs on the planet, cooking some of the most superlative fare ever to grace a plate.
I have seen that look before. It's one that implies utter determination and sheer passion. And maybe, just maybe, the tiniest sliver of fear. The fear, though, if indeed it's there at all, is only that of possibly having overlooked some minute detail that may prevent perfection. Down the decades, that same expression, bordering on obsession, has been evident in the countenances of Porsche motorsport engineers and drivers. It never leaves their faces until the chequered flag is taken and the race is won.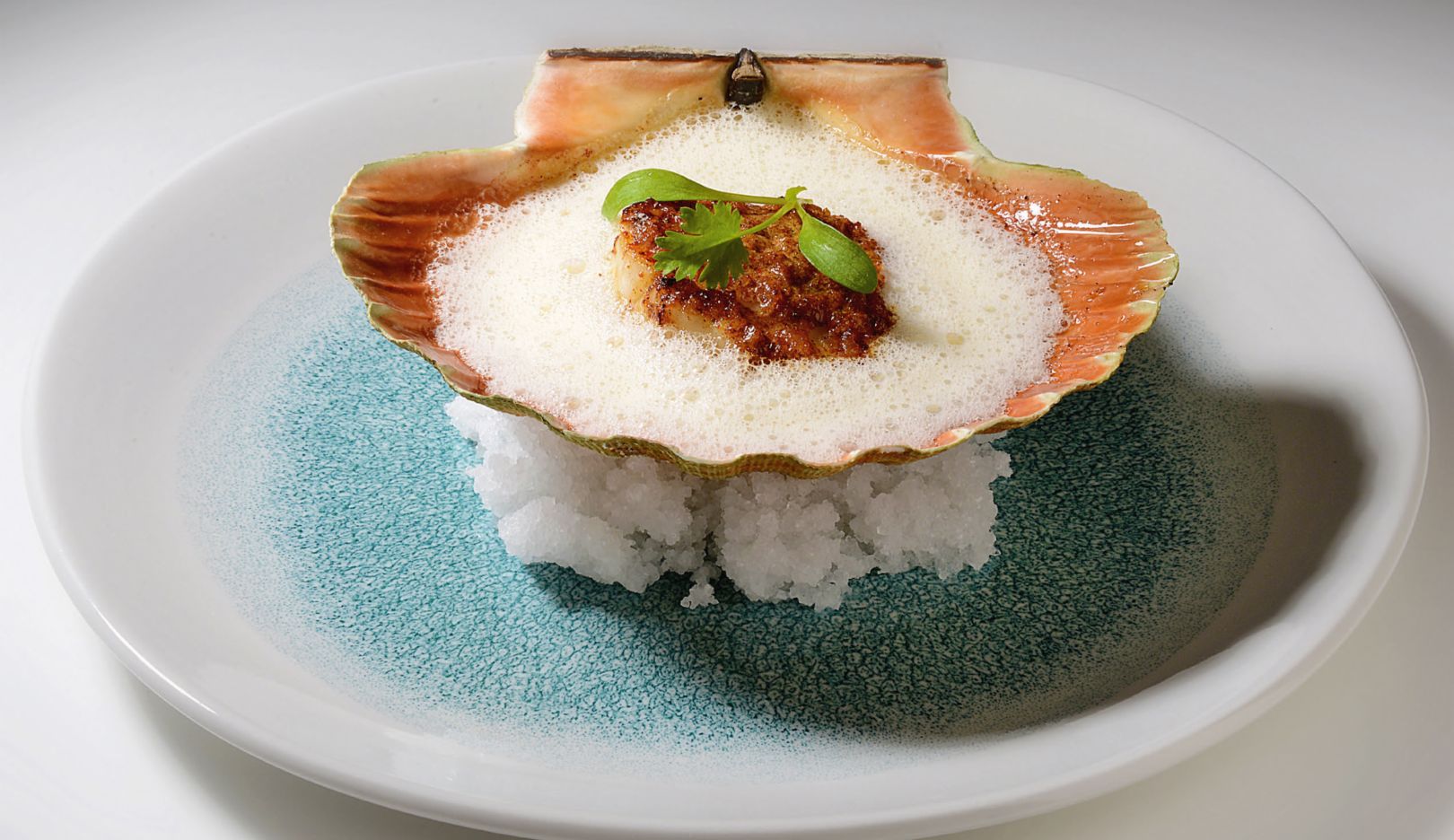 Festival of food
We're not at a race circuit today, however – we're in a kitchen. Located within Northcote, a luxurious Pride of Britain hotel in the Ribble Valley near Blackburn, Lancashire, this state-of-the-art culinary facility is unlike anything I've ever seen. And it's the engine room of an event Northcote hosts each year, titled Obsession.
Describing the gathering as a food festival falls far short of doing it justice today, although that's how it started out in 2001. This year, on its 20th anniversary, Obsession is a 17-night extravaganza of global gastronomy, with diners able to enjoy exquisite food served up by 24 world-famous chefs with no fewer than 21 Michelin stars between them. To give you an idea of the calibre involved, Rick Stein CBE and Brian Turner CBE joined Northcote ambassador and Michelin star-holder Nigel Haworth on cooking duty in the kitchen the evening before I arrived.
Later tonight, it'll be the turn of Stephen McLaughlin, the head chef at Scotland's only two-Michelin-starred eatery: Restaurant Andrew Fairlie at Gleneagles Hotel and Resort.
An extravaganza of global gastronomy by 24 world-famous chefs with no fewer than 21 Michelin stars between them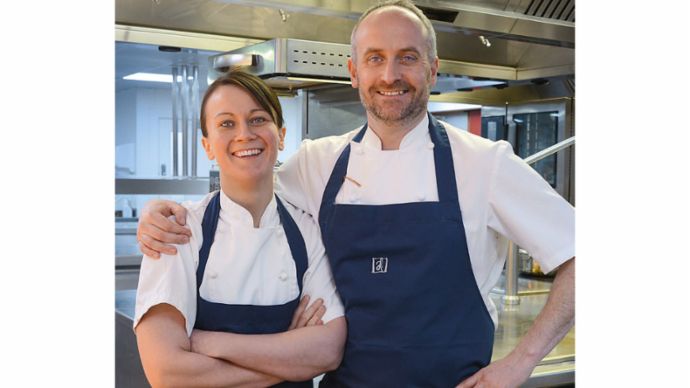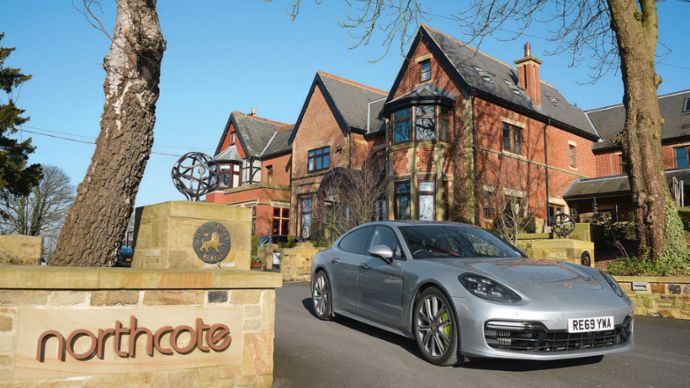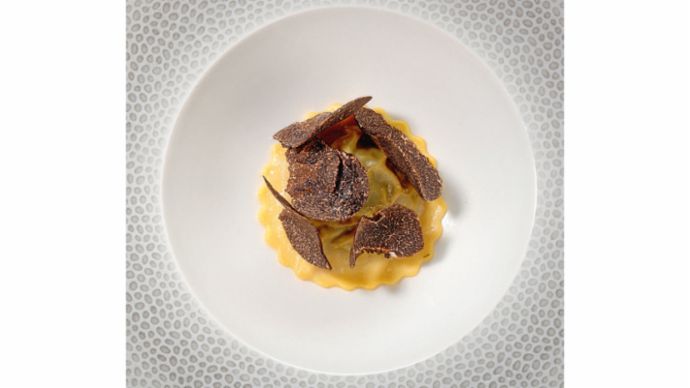 Arrive in style
Like his fellow chefs – among them Angela Hartnett, Monica Galetti, Ken Hom OBE, Sat Bains and James Martin – McLaughlin was whisked to Northcote in a Panamera, as part of the marque's partnership with Obsession. For now, though, that relaxing ride in the luxurious Porsche four-door sports saloon is but a memory, as McLaughlin presents taster dishes to the Northcote team for their approval.
Every dish is tasted along with the wine that will accompany it, and the combination must be approved before it can be served to guests later this evening. That's a lot of pressure for any chef. But when I speak to McLaughlin, I find out that there's another reason for his determined demeanour.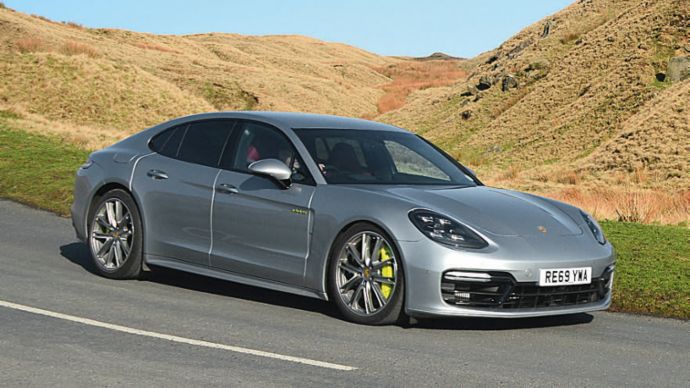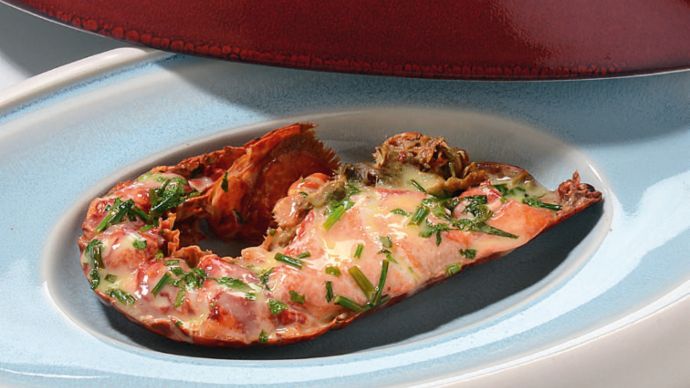 Cooking up a storm:
the Panamera Turbo S E-Hybrid made short work of the 200-mile drive to Northcote, where Stephen McLaughlin served smoked Scottish lobster with warm lime and herb butter, and baked hand-dived king scallops with pink peppercorn, ginger and lemongrass.
Fitting tribute
'This is really important to me because tonight's menu is a tribute to Andrew Fairlie, who I worked with for 28 years before he passed away in 2019,' he explains. 'Andrew was a very kind man, and he taught me that good food is simple things done brilliantly. He believed that less is more, and that it's essential that the natural taste of the food should always come through.'
Having had a preview of what's to come, and having checked my watch and found it's gone two o'clock, I realise I haven't eaten. But I know that, tonight, I'm going to eat what will probably be the best meal of my life, so I take the momentous and once-in-a-lifetime decision to skip lunch.
Hill climb
The question is how to keep the hunger pangs at bay till dinnertime. The answer is the Porsche Panamera Turbo S E-Hybrid sitting outside in the car park. I drove 200 miles to the venue, so I'm already well aware of the car's comfortable motorway-cruising abilities.
With its elegant, sweeping, coupé-like lines and peerless presence, it looks consummately suited to a prestigious setting such as Northcote. One can imagine it gliding up silently in zero-emission electric mode to Covent Garden's Royal Opera House or any other similarly elite venue. However, I plan to partake in high culture of a more high-performance automotive nature.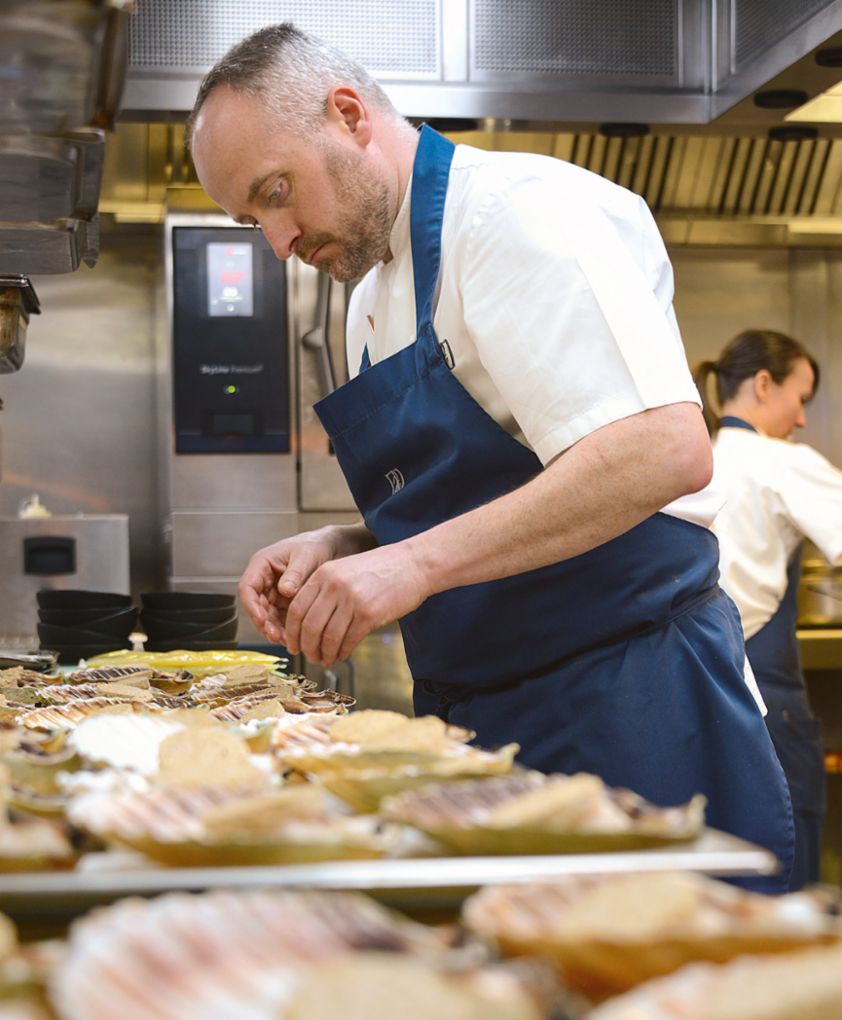 Not far from Northcote lies Pendle Hill, from which, it is said, witches flew in the 17th century. The narrow, twisting road that runs to the start of the climb reminds me of the Ulster lanes where I used to watch Henri Toivonen dance his Rothmans Group B Porsche 911 SC RS on rallies in the 1980s. The Porsche Panamera Turbo S E-Hybrid is a larger car than that rally car. However, you can feel the DNA of its competition predecessors in its every response.
Time to dine
Baked hand-dived king scallop, and wild mushroom and truffle ravioli, are the first two dishes of the five-course meal – and superb they are. But the home-smoked Scottish lobster with warm lime and herb butter is truly something else. The Times' restaurant critic Giles Coren hailed this Andrew Fairlie signature dish 'breathtaking' – a description I cannot better.
After dessert, McLaughlin emerges from the kitchen. He still has that look on his face. Even now, he's taking nothing for granted. Only when Ken Hom raises his glass and says 'Superb, Chef Stephen!' does he relax and break into a smile.
Further information
To learn more about the full Porsche model range, visit porsche.com/uk