Proven pedigree
Porsche Great Britain: The racer: Ben McLoughlin, former international GT driver turned Porsche Driving Consultant at the Porsche Experience Centre Silverstone and a technical trainer, got back on track with the Porsche Classic Restoracing Championship. He won the title – and enjoyed some of the greatest on- and off-track camaraderie of his career.
I was invited to drive the Porsche Centre Bournemouth 986 Boxster in the Porsche Classic Restoracing Championship in 2018, but as a former professional racing driver, I wasn't eligible to score points. All the Porsche 986 Boxsters were essentially road cars with additional safety equipment. They were built and raced by people working at Porsche Centres.
A lot of the drivers had never raced before, although some had. Given my experience, I was pleased to provide advice and driving tips. I managed to win all the events in 2018, but in the second season, the racing got a lot closer. It was fantastic to see how much everyone had improved – there were no more novice drivers any more!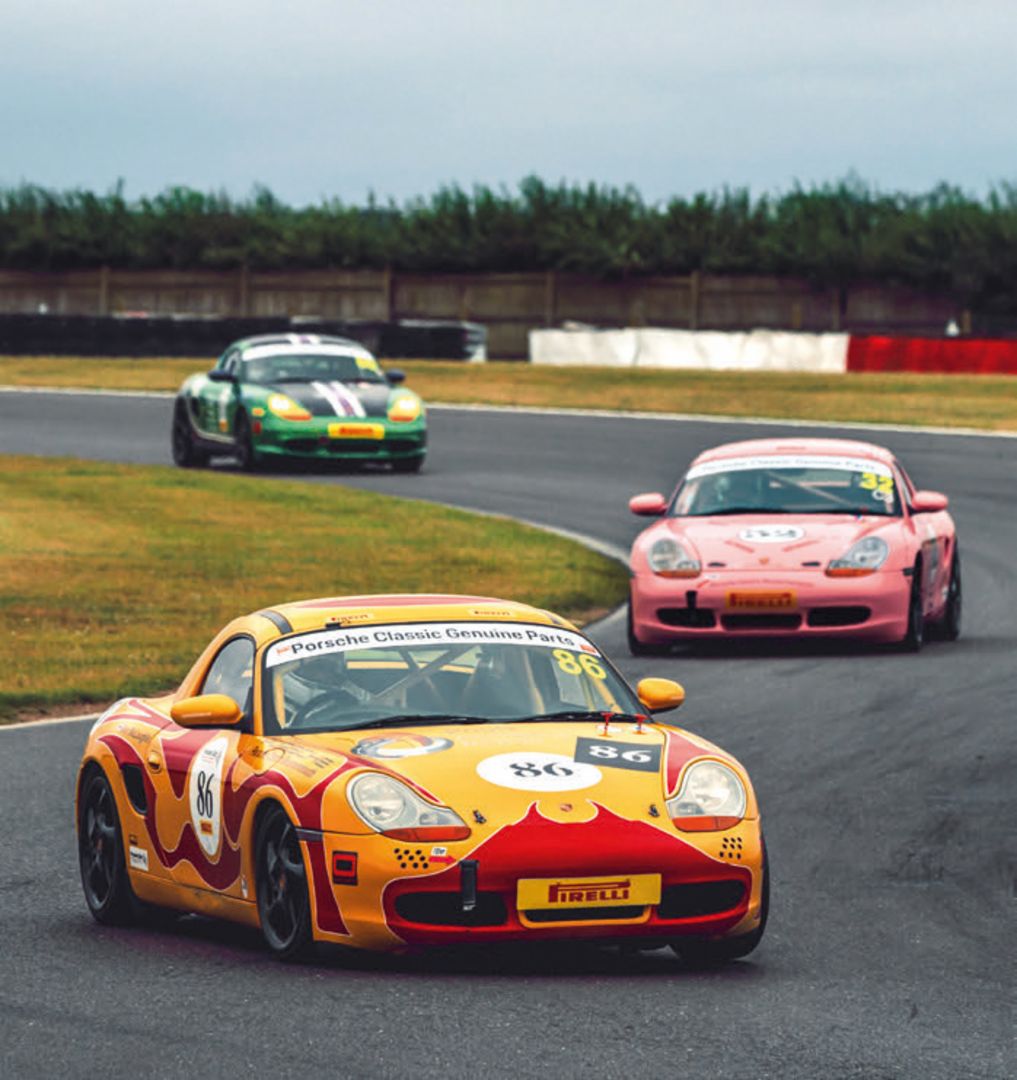 Seasons in the sun:
Ben McLoughlin relished competing in the 2018 and 2019 Porsche Classic Restoracing Championship. From 2020, it will be known as the Porsche Classic Boxster Cup, and allcomers are now welcome to compete with the Porsche Centre teams.
Most of the cars ran faultlessly, which is a testament to the pedigree of the Porsche 986 Boxster. In 2019, I was allowed to score points, though my car had to carry additional weight. Despite the competition being all over my rear bumper, I managed to win eight out of the 10 races.
Securing the title was great, of course, but the real fun was the camaraderie among the drivers and the Porsche Centre teams. On one occasion, my car developed an oil leak and four teams came running to help fix it. I've never experienced anything like that in all my years of racing.