A Leap in Time
Scene 1
Fifty years ago, Steve McQueen began shooting his movie epic Le Mans—the most famous film sequence featuring a 911. Today, the new Porsche 911 Targa 4S Heritage Design Edition would be perfectly cast for the role.
With props from the collection of Frank Wrobel.
Porsche 911 Targa 4S (PDK)
Fuel consumption city: 13.3 l/100 km
Highway: 8.0 l/100 km
Combined: 9.9 l/100 km
CO2 emissions combined: 227 g/km (as of 06/2020)
The technical data mentioned in this issue may vary from country to country.
& Action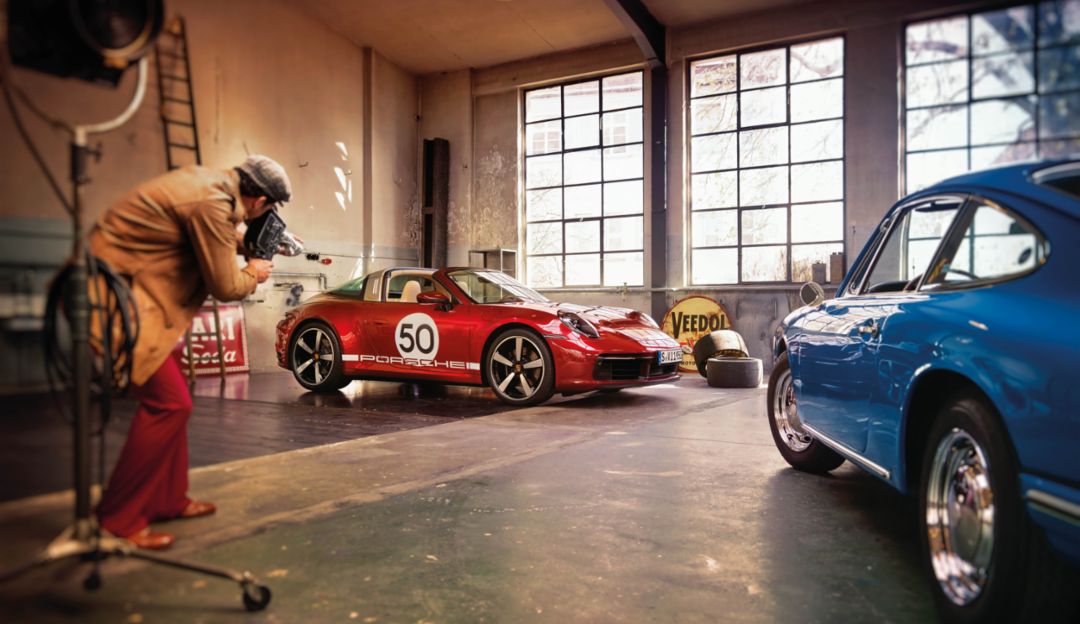 "As far as he was concerned, Porsche was the best car in the world." Costar Siegfried Rauch on Steve McQueen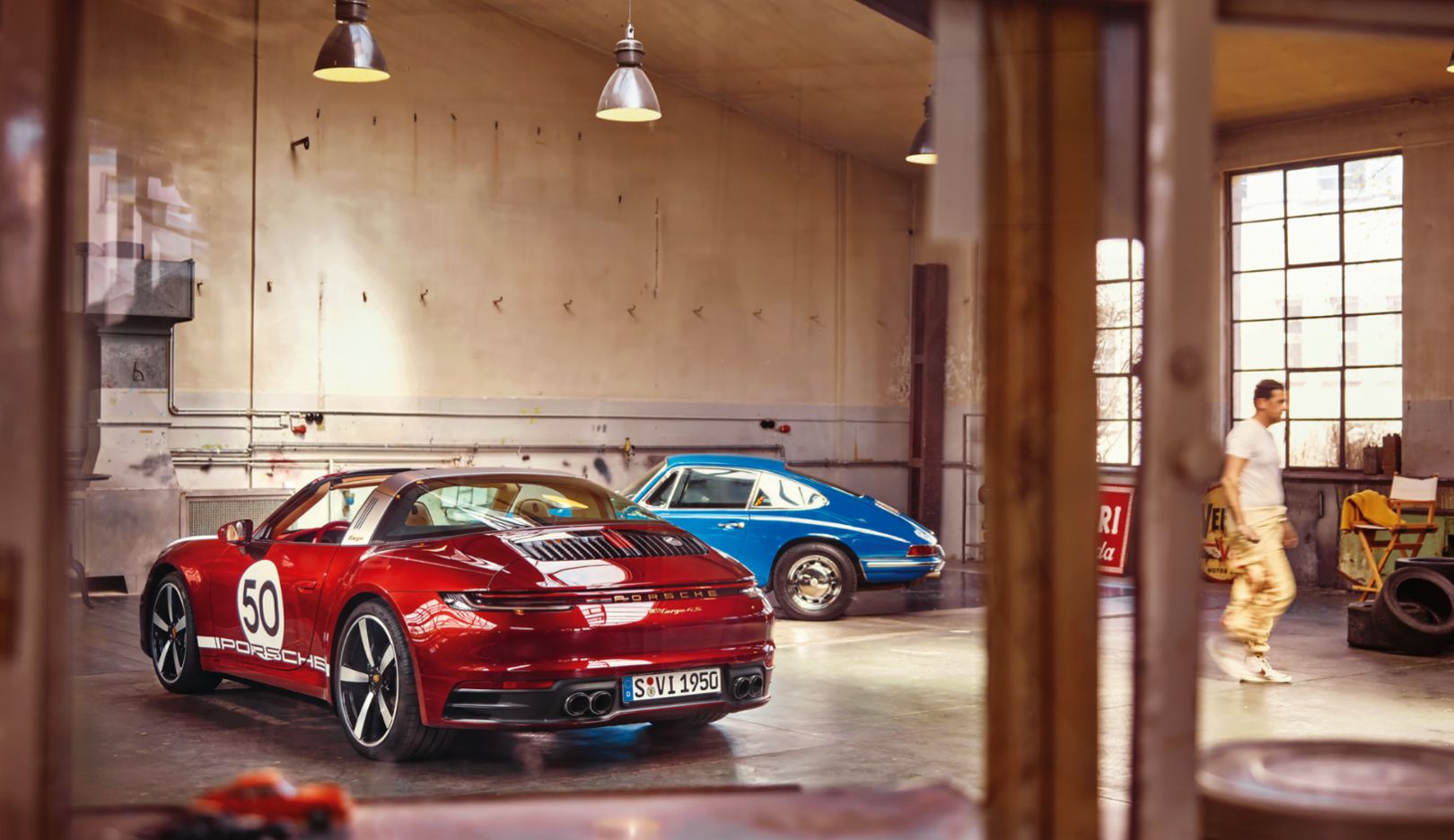 "His love of racing was infectious." Chad McQueen on his father Steve McQueen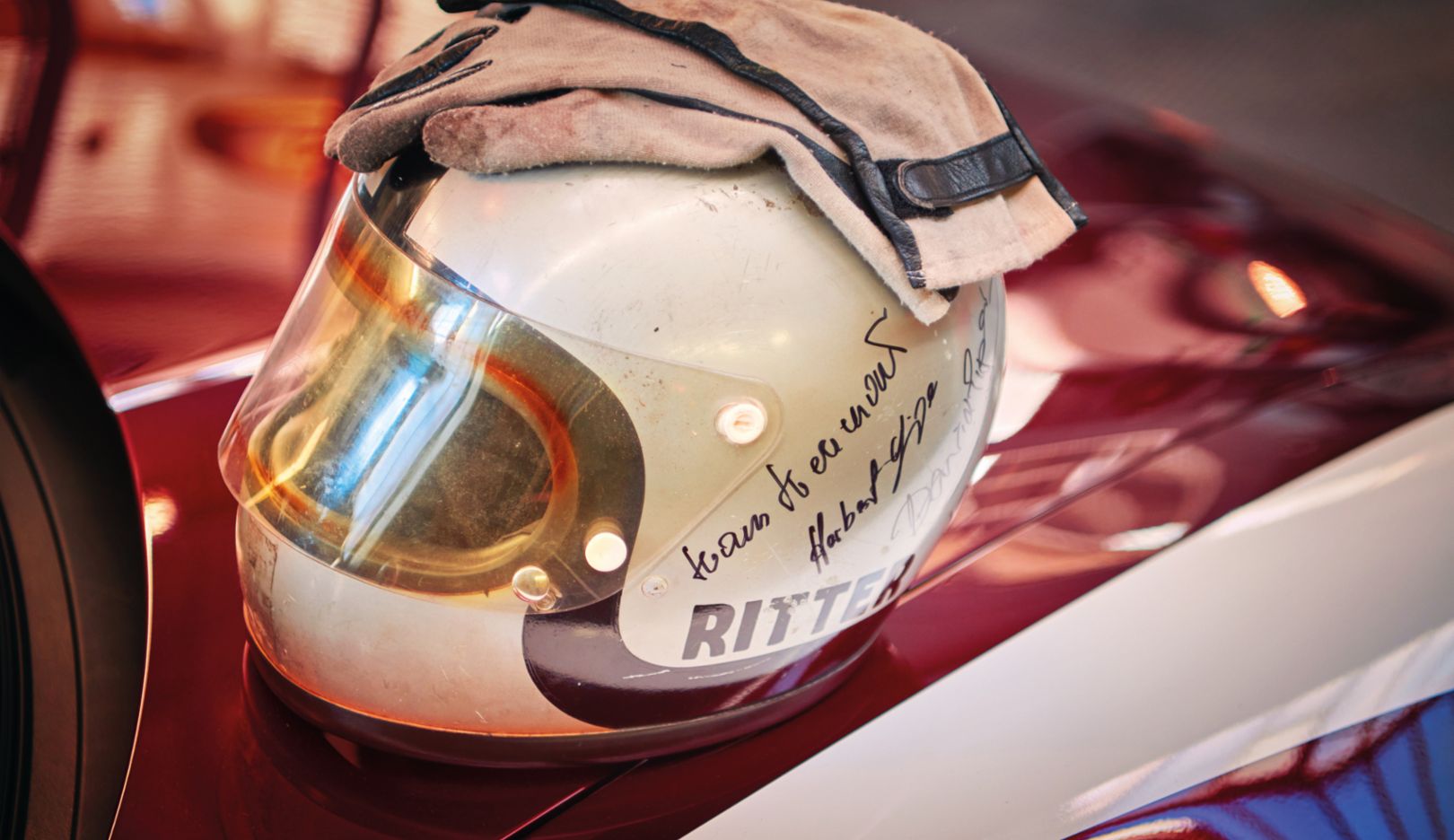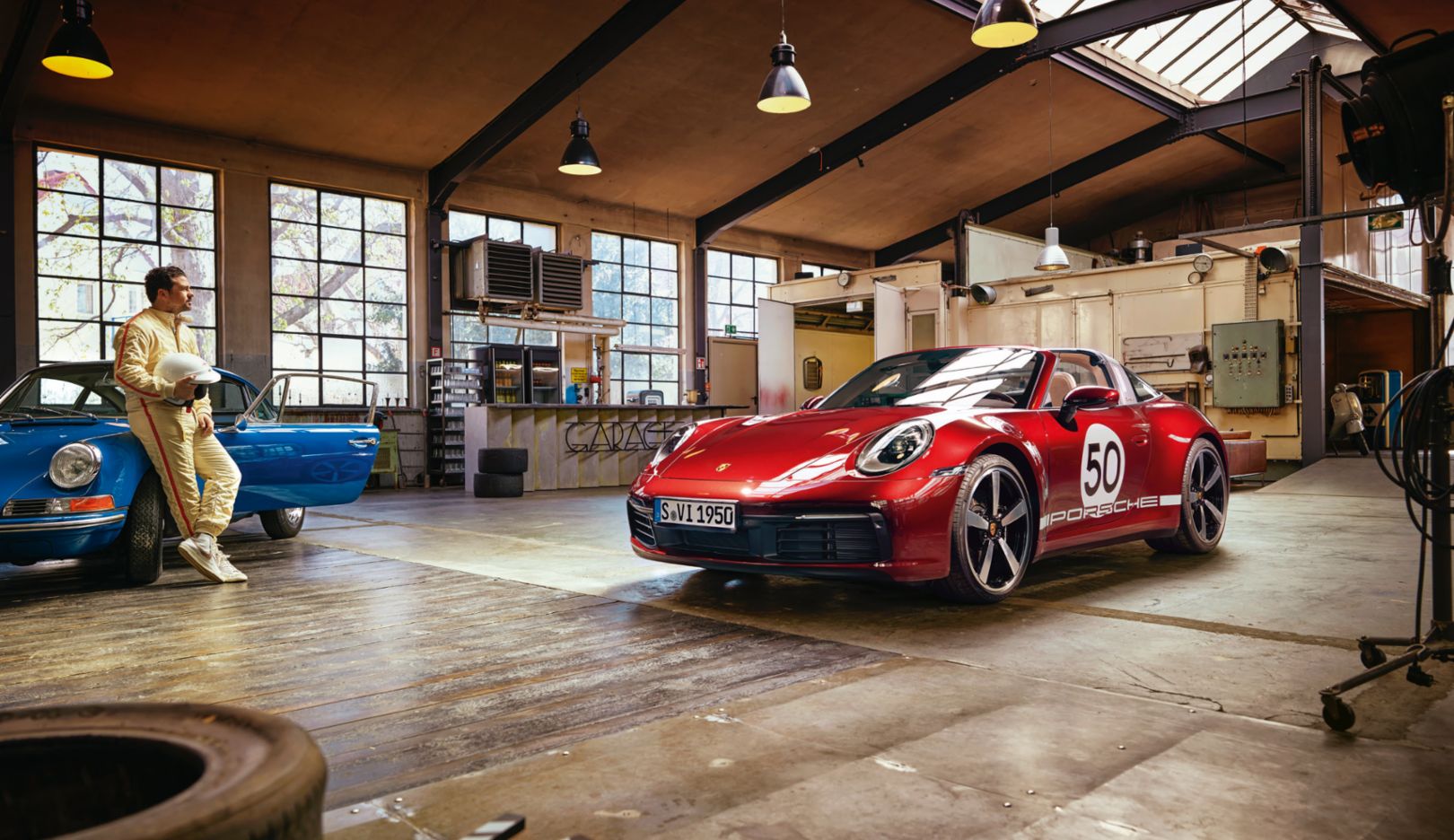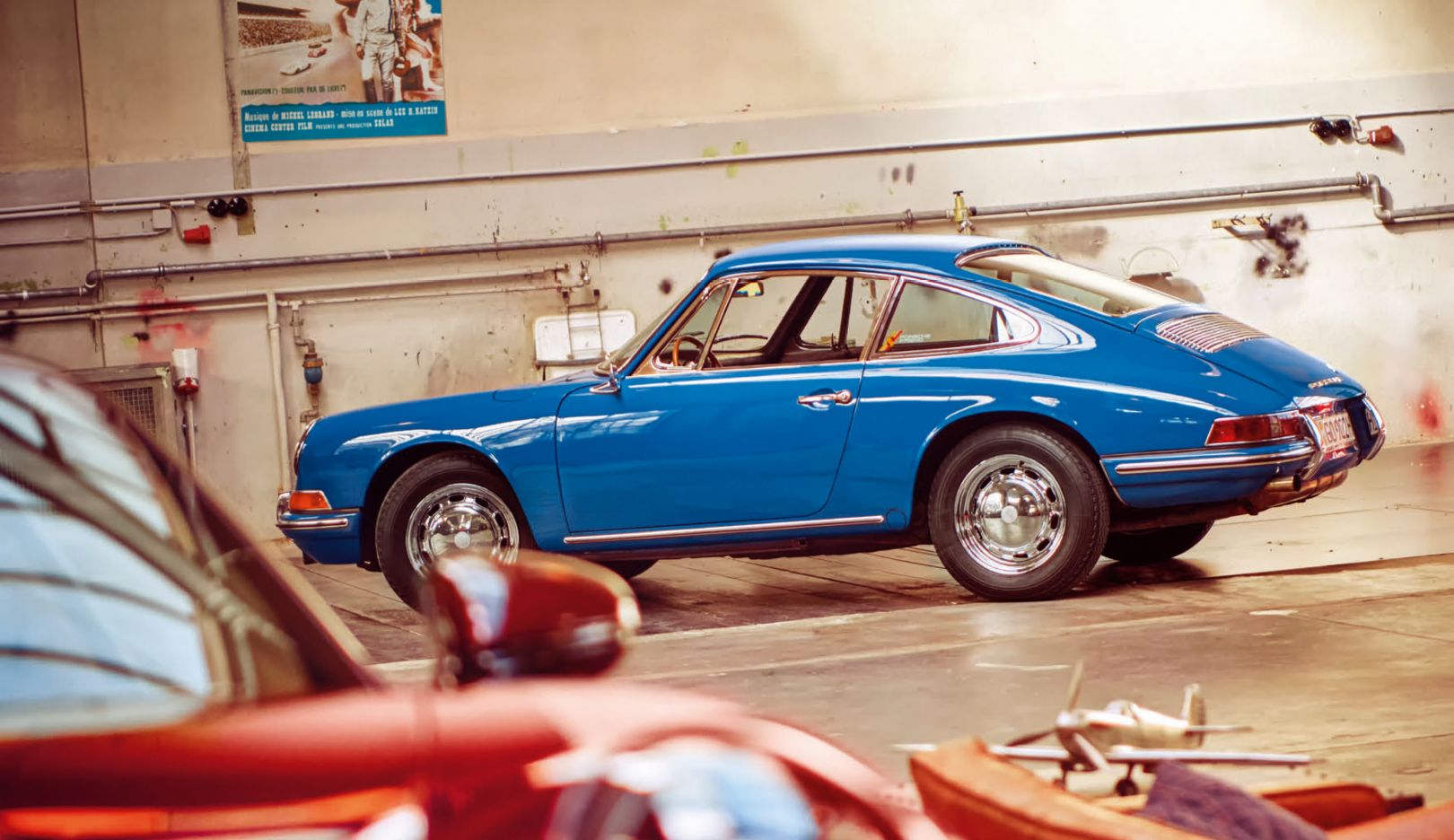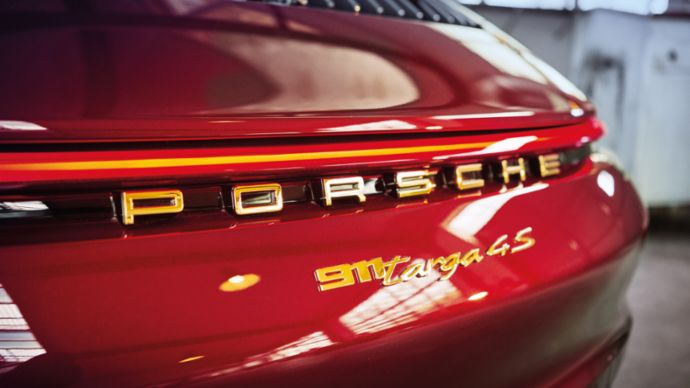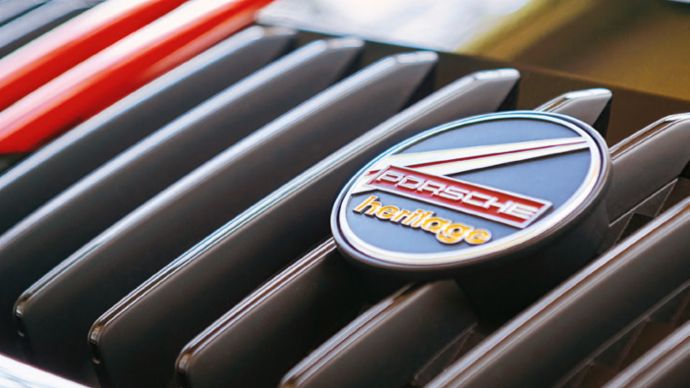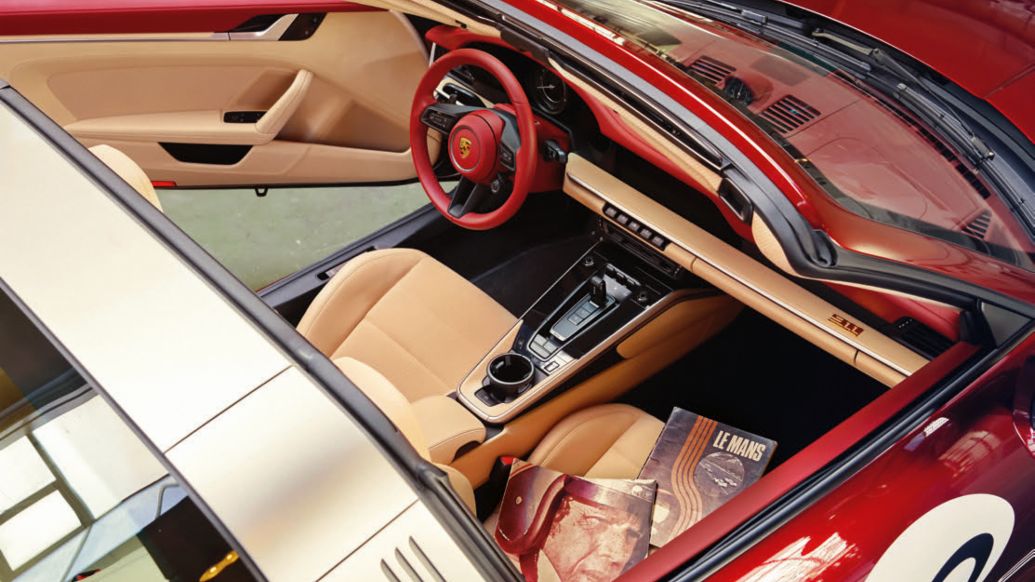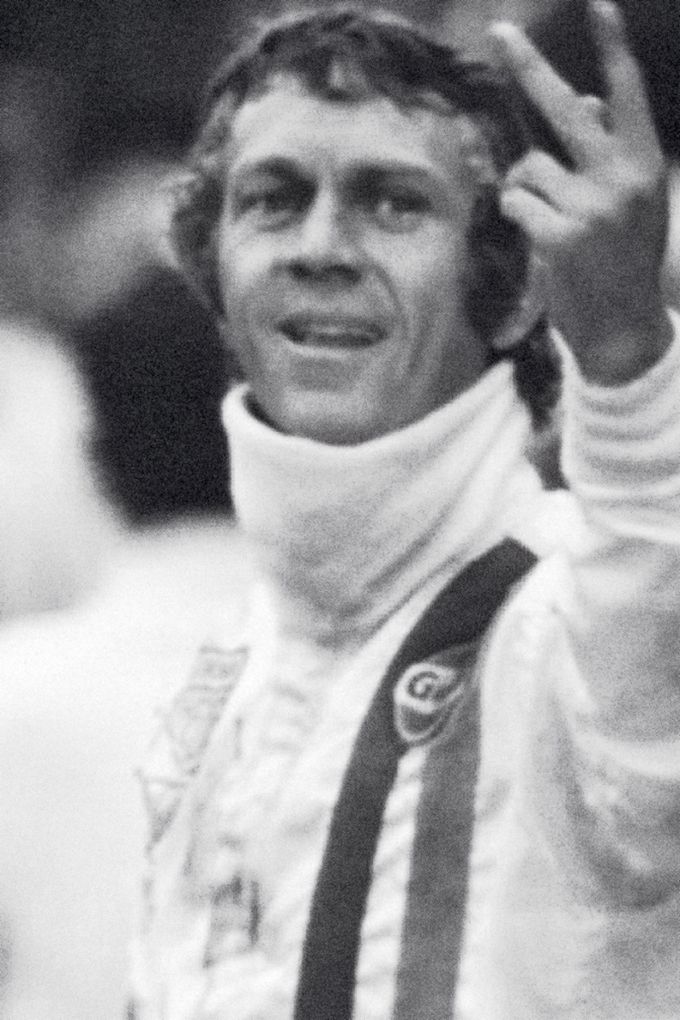 SideKICK:
Le Mans: no words

With Le Mans, Steve McQueen realized his very own idea of a film about race-car drivers: actions, gestures, and looks count for more than words. In the very last scene, when rivals Erich Stahler (Siegfried Rauch) and Michael Delaney (Steve McQueen) cross the finish line in the midst of a roaring crowd—neither victorious, yet both full of respect for each other—a gesture with just two fingers is enough to say it all. Really great cinema can be so ingeniously simple. The movie premiered in 1971 in Indianapolis, where McQueen had grown up. Le Mans was not a box-office success, however. It was too experimental for its time but became a cult classic and blueprint for all racing movies that followed.
For additional information ...
... on the Porsche 911 Targa 4S Heritage Design Edition, visit 9:11 Magazine at 911-magazine.porsche.com.
& Cut