Like Toggle Switches on a Steering Wheel
The Porsche Design 1919 Globetimer UTC is the perfect timepiece for world travelers. Its innovative time-zone mechanism is second to none.

At first glance, the 1919 Globetimer UTC from Porsche Design looks like a classic chronograph—but it's much more than that. Those two push buttons on the right side of the case give the wearer a world-time feature that allows the time to be changed in an instant. When entering a new time zone, the buttons set the hour hand incrementally forward or back. The date changes automatically in both directions, whereas the home or reference time continues to be shown by a second hour hand and a twenty-four-hour display.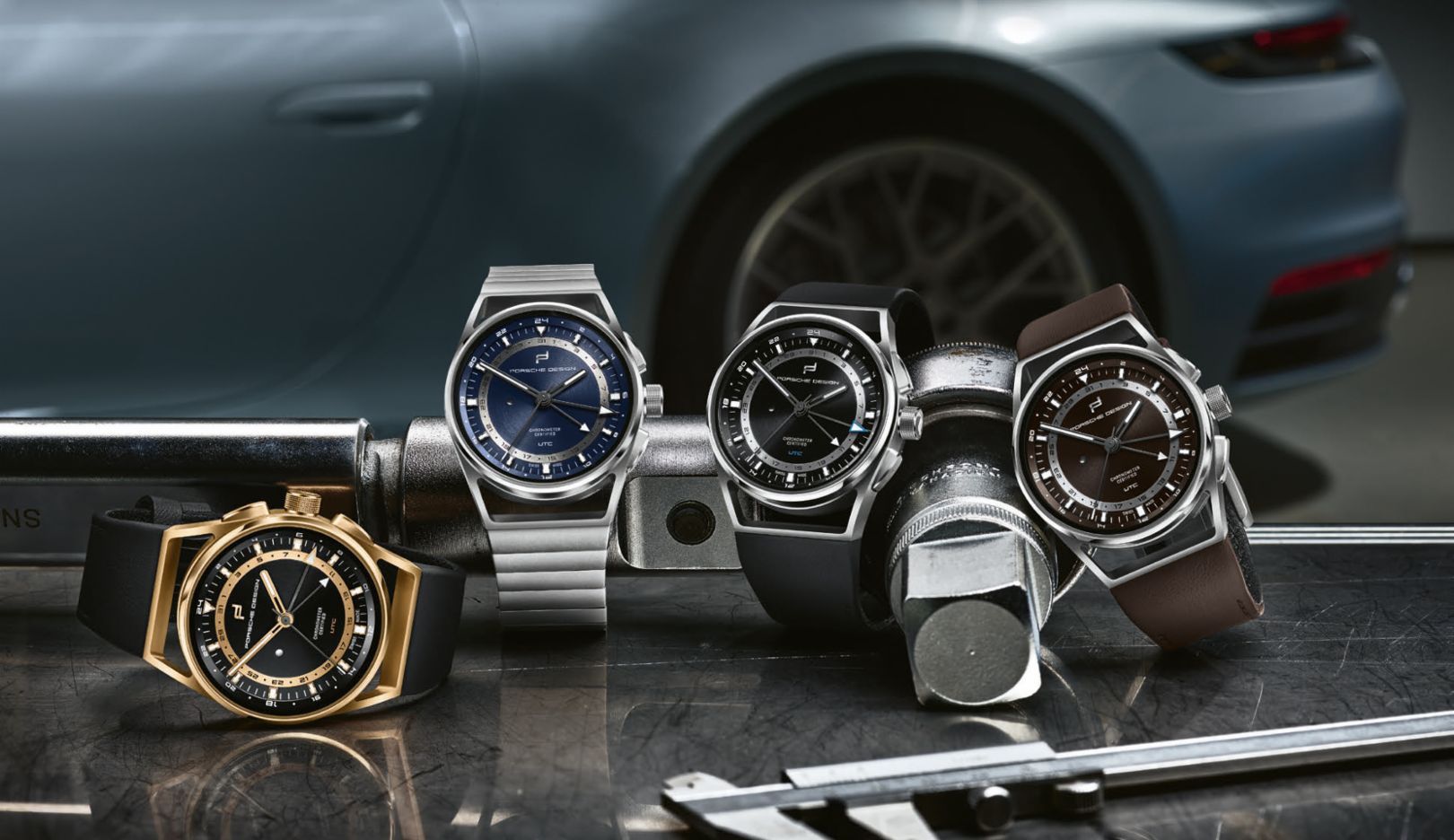 "We asked ourselves how we could change the time without stopping the clock," says Rolf Bergmann, CTO of Porsche Design Timepieces AG in Solothurn. "We quickly arrived at the idea of pushers—analogous to toggle switches on a steering wheel. That's the special transfer of technology from Porsche Motorsports to the world-time watch from Porsche Design."
Like quick gear shifts in a car, the time zones on the watch change in fractions of a second. As Bergmann adds, "Similar to the Porsche double-clutch transmission (PDK), which pre-selects the next gear, a spring in the watch tightens to prepare for the next time zone." When the switch takes place, the spring slips over a cam, with a tactile and acoustic effect. This special click evokes the toggle-switch action on a sports-car steering wheel and confirms the switch to the wearer.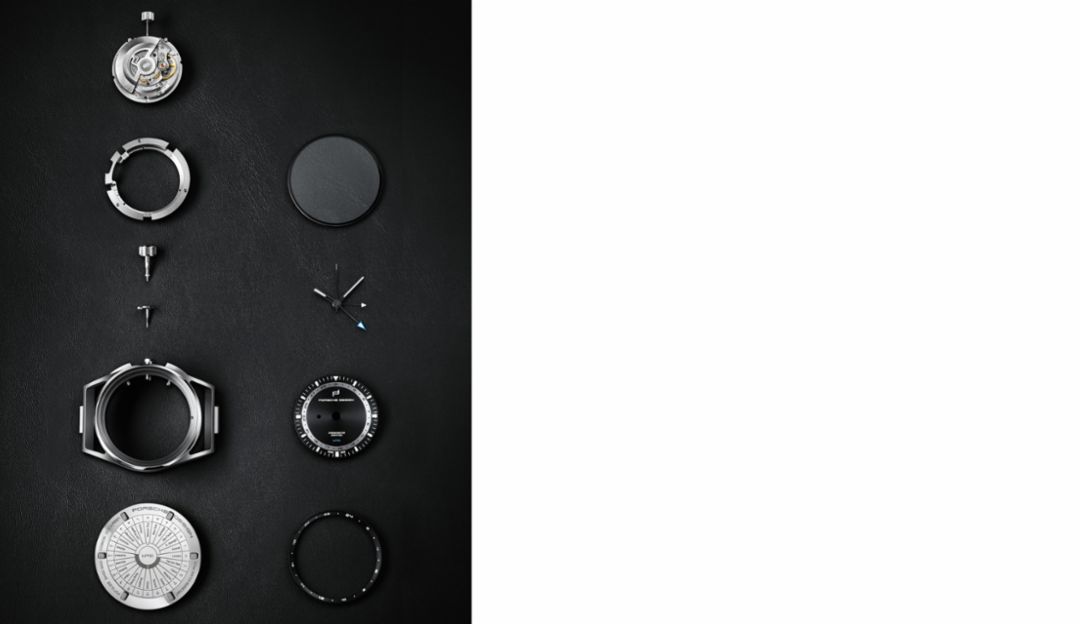 The time-zone mechanism, combined with the sophisticated push-button operation, is unprecedented in the world of watches. Before entering series production, it had to pass a number of endurance tests. These included impact trials with a load five thousand times the weight of the watch, and a series of more than ten thousand switch cycles for the pushers—considerably more than would be done by actual world travelers. And each individual switch operation clicks the wearer into a different time zone—for that unforgettable motorsport feeling, even on your wrist.