Back in the Familiy
Porsche Australia and New Zealand: Sydney Porsche enthusiast Theodore Drivas now has his 'bad boy' back home.
Porsche enthusiast
Consumption data
911 GT3 RS
Fuel consumption combined 13.2 l/100 km
CO2 emissions 303 g/km (as of 07/2020)
Will Smith was the lead actor, but it was the Type 964 Porsche 911 Turbo 3.6 that was the real star of the 1995 Hollywood action film 'Bad Boys'. Theodore Drivas, whose first Porsche 11 years earlier was a 911 Carrera 3.0 Targa, was already a dedicated enthusiast when he saw the film and said to himself "That's the one!" Afterwards, he watched a video of British racing driver Tiff Needell reviewing the model and became even more determined to own one.
To Theodore Drivas's joy, his 1993 Porsche Turbo 3.6 still drives like new.

Six months later, after a nationwide search, the prominent Sydney function venue owner had a choice of two of the 10 Turbo 3.6 Coupé models that were delivered in Australia in 1993—one Silver and the other dark Amazon Green. He chose the latter: "It was 18 months old and was the only Turbo 3.6 of that colour in the world," he recalls. "It looked stunning. It was meant to happen."
Back home in Sydney, Theodore's three boys—James (11), George (8) and Nikolaos (1)—loved it too and they all enjoyed family trips in it together, with Theodore fitting a five-point harness to secure Nikolaos, who was straddling the rear transmission tunnel. It stayed in his family for nearly seven years before an even more exciting 996 Series 911 GT2 beckoned in 2003. It had no rear seat at all, but by that stage, he no longer had three small children to accommodate anyway. They had all grown up! This saw Theodore reluctantly sell his much-loved Turbo 3.6 to an architect, before being successively passed on to two of Theodore's friends and eventually making its way to a well-known Melbourne sports car dealer.
For Theodore, the Turbo's homecoming
was like welcoming back a prodigal son.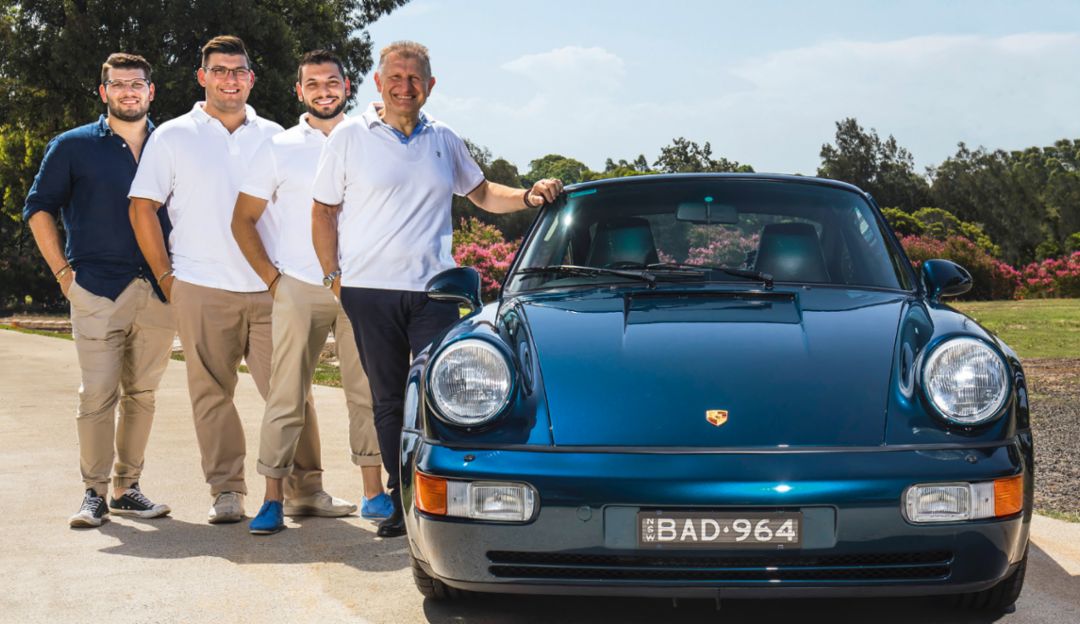 "The dealer rang me 18 months ago, looking for more details on the Turbo's history," as Theodore recalls. "I wasn't looking to buy another 964 Turbo 3.6, but it had been a special car to my family and I couldn't resist. I sold it with just 44,000 kilometres on its odometer; it now showed 55,000 kilometres and I became its second and sixth owner!"
Theodore was pleasantly surprised to find that the Turbo was actually in even better condition than it was when he sold it. It came fitted with a brand new set of 18-inch Speedline two-piece alloy wheels while its Amazon Green paintwork and black leather interior were both unblemished. However, a couple of things had changed over the years. For a start, it was worth a lot more, as it is now one of the most highly sought-after 911 Turbo series production models ever made and one of just 85 factory-built-in right-hand drive models out of the total production volume of 1,493 units worldwide. "It was the last of the hairy-chested rear-wheel drive Porsche Turbos," as Theodore explains. "A real 'bad boy'!" The other thing was that his sons had grown up and all work in the family business; two are married and he now has four grandchildren—all boys.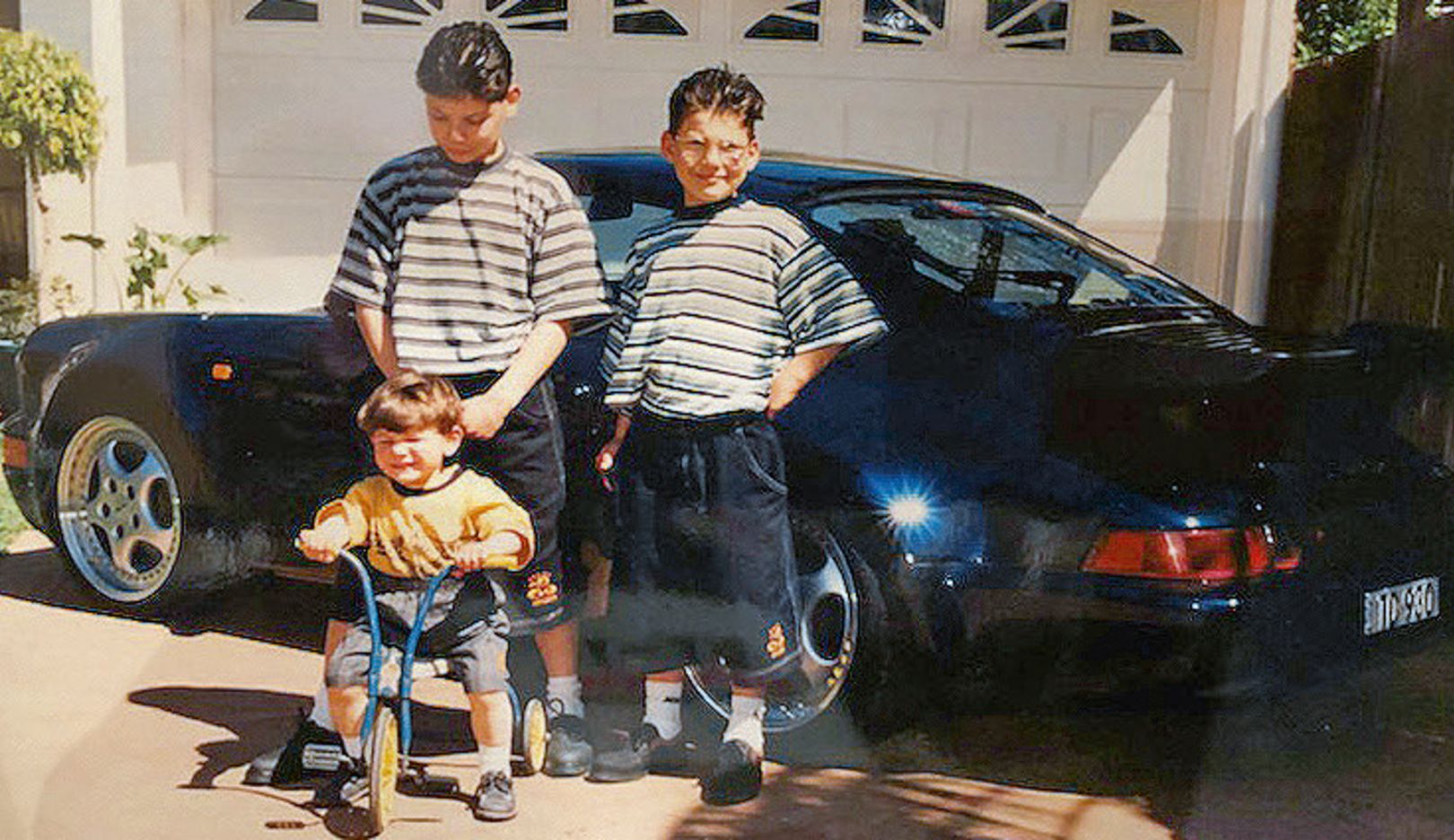 The Turbo came back home in even better condition than when it left.
The 1993 Turbo joins the other special Porsches in the Drivas household—a 1985 Australian-delivered wide-bodied Carrera 3.2, a pair of GT2 RS Coupés and a GT3 RS—but it's not intimidated by its exotic later-model siblings. "It is more than a Porsche to us—it's really one of the family," he said. "My sons have all driven it now and it is really one of us. I might now have to go and dig out that old rear seat harness to give my grandsons a chance to bond with it too."