Racing Comes to the Cities
Porsche is returning to Formula motorsports after twenty-eight years—with the 99X Electric in the all-electric Formula E: the most urban, environmentally friendly, and hotly contested racing series in the world.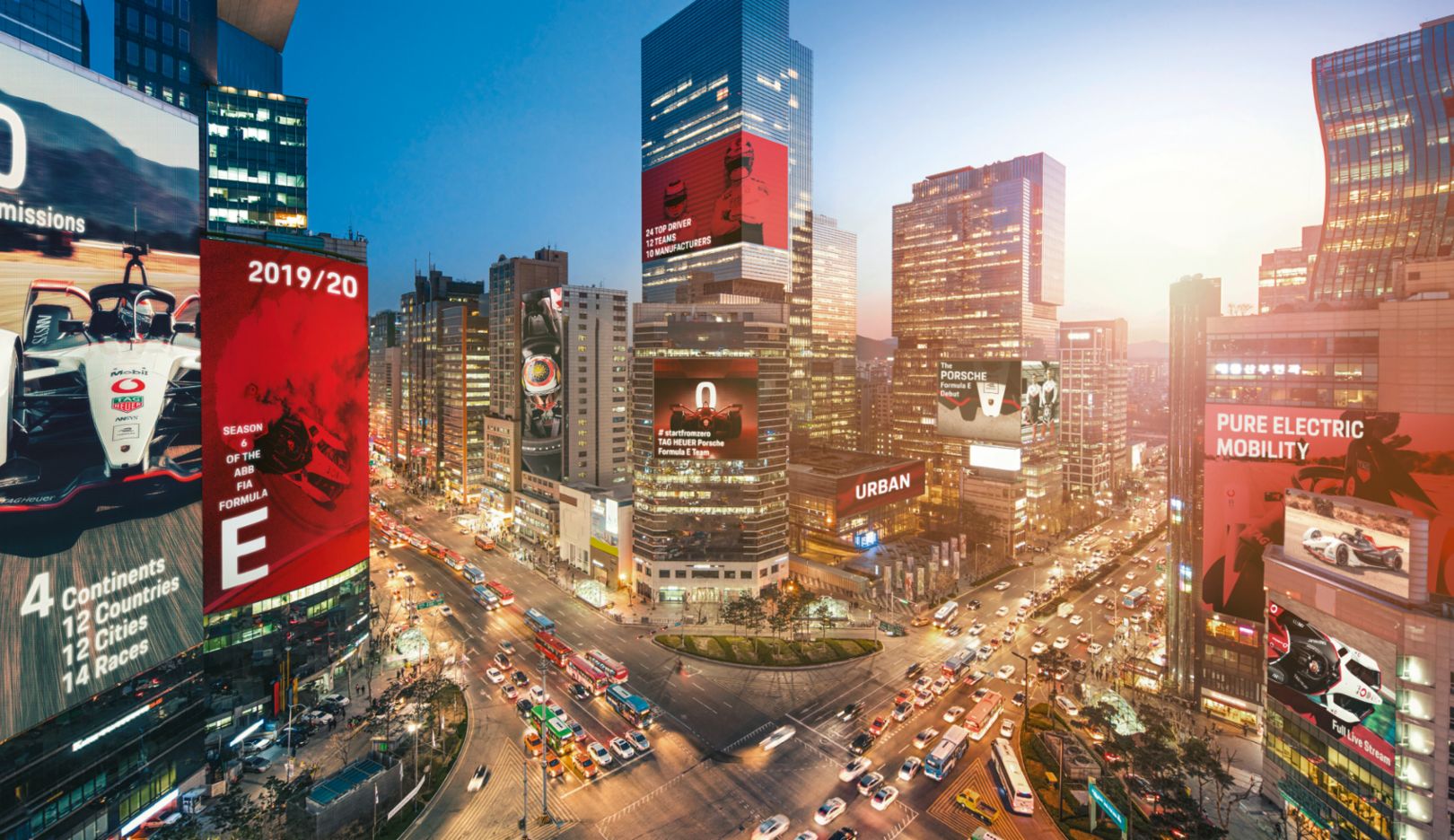 Seoul
DATE: May 3, 2020
COURSE: Seoul Street Circuit
LENGTH: 2.860 km

Seoul's vibrant Gangnam district achieved worldwide fame with the hit single "Gangnam Style." Right nearby is Olympic Park, where an E-Prix will be held for the first time in 2020. The highlight of this race in the South Korean capital will be the drive through the Olympic Stadium of 1988.
Formula E is the only racing series that lets fans influence the results, either online or via an app. The Fanboost feature lets them vote for their favorite driver. The five most popular pilots can use an additional one-time burst of 100 kJ in the second half of the race.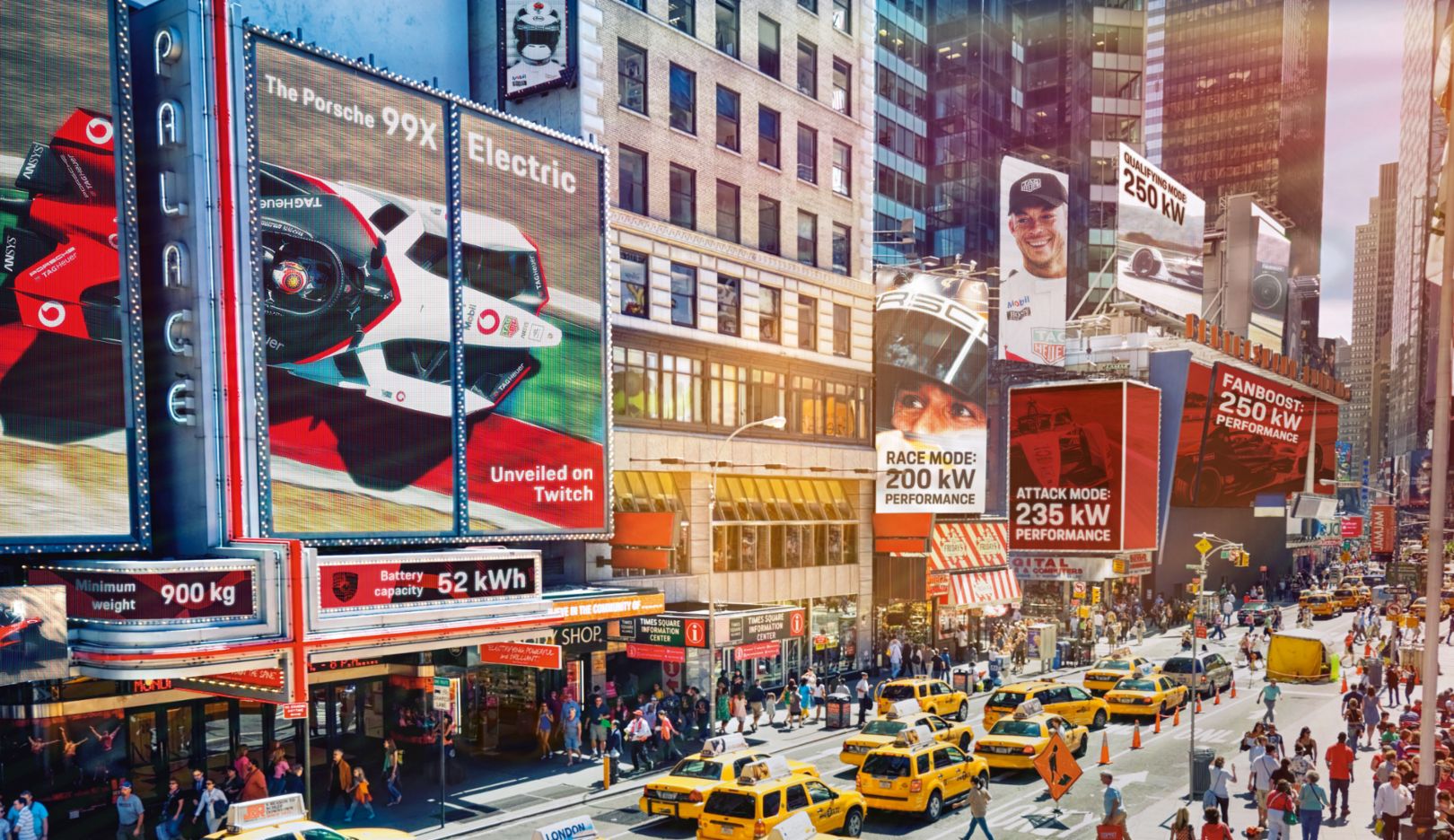 New York
DATE: July 11, 2020
COURSE: Brooklyn Circuit
LENGTH: 2.320 km

New York City is hosting its fourth E-Prix—though not in the middle of Times Square. The course will lie on the other side of the Hudson, on the streets of Brooklyn's Red Hook neighborhood. The Manhattan skyline, the Brooklyn Bridge, and the Statue of Liberty form an impressive backdrop.
The chassis, aerodynamics, tires, and battery are the same for all Formula E teams. But the manufacturers are permitted to develop their own software and powertrains. Here is where Porsche is drawing on its expertise from the highly successful LMP1 project.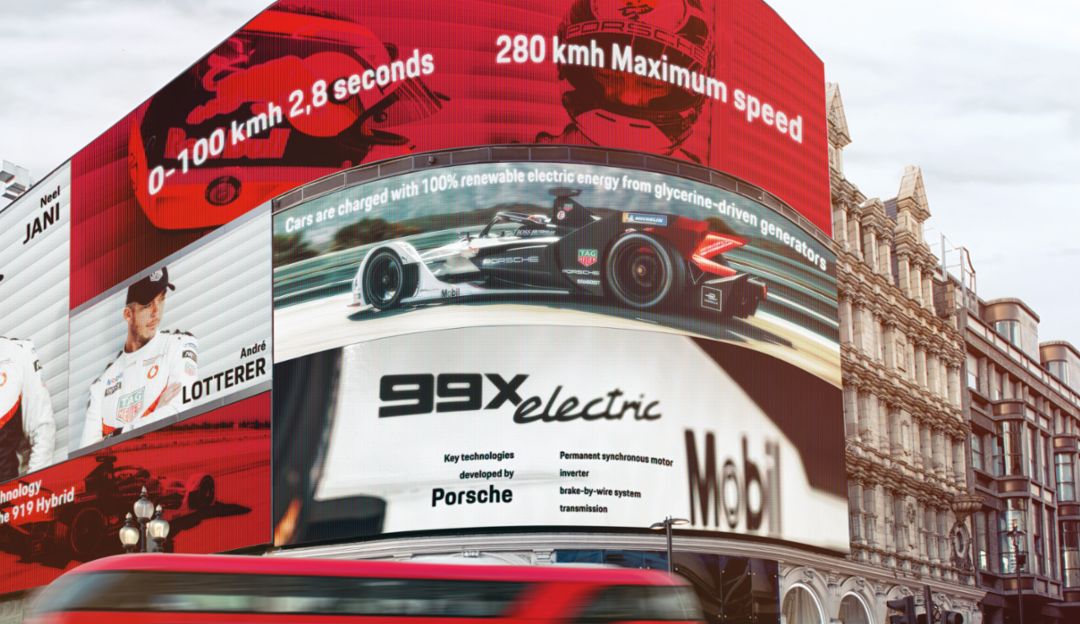 London
DATE: July 25–26, 2020
COURSE: ExCeL London
LENGTH: 2.925 km

While Piccadilly Circus is usually one of the hottest spots in London, that won't be the case at the end of July. That's when the Formula E's spectacular season finale will take place at the Royal Docks in the eastern part of the city. The two closing races promise unparalleled excitement.