Taycan Love: Stefan Weckbach
The head of the Taycan model range knows every centimeter of the first fully electric sports car of the Porsche brand. Here he explains his love for the Taycan.
Consumption data
Porsche Taycan Turbo S
Electrical consumption combined: 26.9 kWh/100 km;
CO2 emissions combined: 0 g/km (as of 10/2019)
What is love?
Happiness is love, nothing else. Happy are they who can love. (Hermann Hesse)
How are you?
Feeling terrific.
How would you describe the Porsche Taycan in a nutshell?
Porsche—soul, electrified.
Which very simple things can make you very happy?
Biking through the sunny mountains.
What would you never do in a Taycan?
Miss having a combustion engine.
What's your favorite road?
Chapman's Peak Drive near Cape Town.
What can distract you?
The daily traffic snarl in and around Stuttgart.
Three things you would take to a deserted island?
My family, a book, and an espresso machine.
Whom or what do you admire?
The dedication, motivation, and passion of our Taycan team throughout the company.
What on a Taycan could you do without?
The prototype camouflage. Now the Taycan can be seen on the road in all its glory.
And what couldn't you?
The back seat and the two luggage compartments for vacation trips.
What music did you wake up to this morning?
No music at all—our kids are usually my alarm clock.
Your favorite film?
I always enjoy watching films about the 919 Hybrid Evo lap record at the Nürburgring—a phenomenal 5:19.55 minutes!
Your favorite book?
I'm fascinated by the Cemetery of Forgotten Books series of novels by Carlos Ruiz Zafón.
Your latest social media post?
That's not how I communicate.
Your most treasured possession?
Time spent with my family.
Coffee or tea?
Both—but I only learned how to make great coffee in recent years.
The Taycan moment of your life?
I was really impressed with the first drive with the Taycan on our handling track in Nardò in early 2018.
Your best advice?
Slow and steady wins the race.
What would no one expect of you?
I make sensational strawberry jam.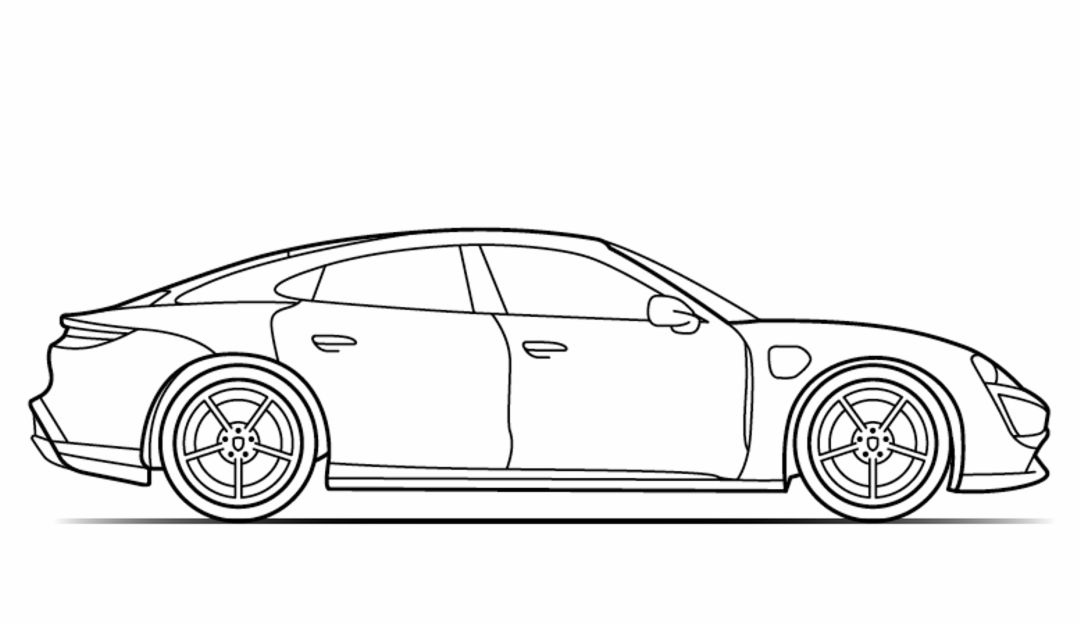 Stefan Weckbach
Born: 1976
Residence: Near Stuttgart
Profession: Vice President Model Line Taycan
Porsche: Taycan Turbo S, built in 2019