Studio Magic
Porsche Asia Pacific: Enter the intimate realm of Southeast Asia's very first Porsche Studio in the heart of one of the world's most dynamic cities—Bangkok.
New retail concept
Welcome to Porsche Studio Bangkok, the first facility of its kind in Southeast Asia. Stepping into the studio transports you directly into the world of Porsche, where time flies by as you examine the latest vehicles, or immerse yourself in exhibitions that focus on key Porsche themes, such as E-Performance. Located within the sprawling ICONSIAM riverside luxury mall in Thailand's capital, Porsche Studio Bangkok situates itself west of the Chao Phraya river in Thonburi, where Bangkok's original inhabitants first settled. Today it is a hotbed of new developments, refocusing on the western part of the city.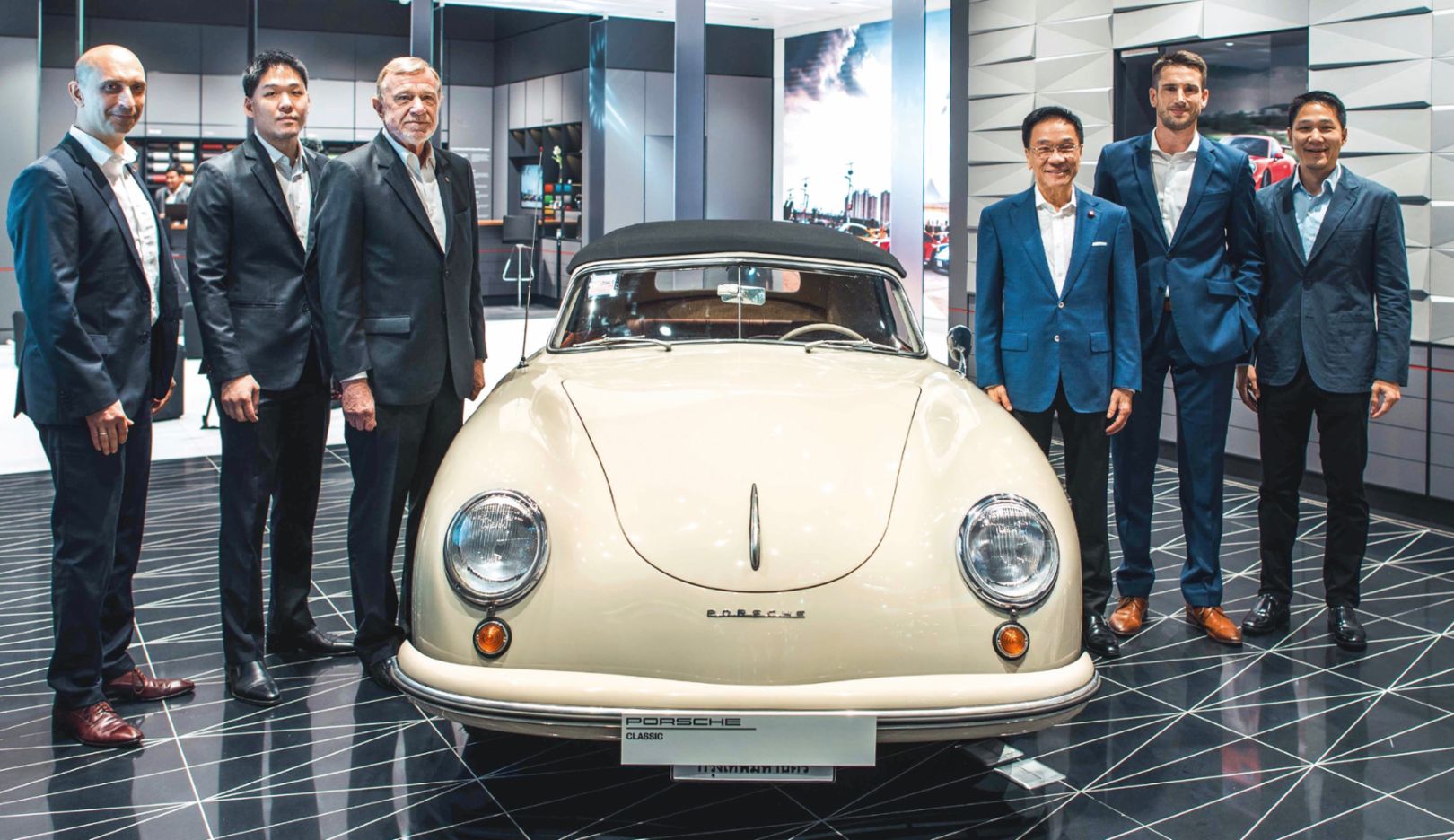 Porsche Studio Bangkok serves as the fourth Porsche sales facility in the nation, one of the largest Porsche markets in the Asia Pacific region. Opening Southeast Asia's first Porsche Studio underlines the kingdom's growing importance to Porsche and AAS Auto Service, the sole authorized importer and distributor of Porsche cars in Thailand. "Bangkok is one of the most dynamic cities in the world and a focal point of creativity, which makes it the perfect location to launch new concepts to increase interaction and exchange with Porsche aficionados. Therefore, it was a natural progression for the city as well as our partner AAS Auto Service to host Southeast Asia's first Porsche Studio in a new and upcoming city district," says Arthur Willmann, Managing Director of Porsche Asia Pacific. "This is a clear commitment to put the customer first in this country with a time-honoured tradition for Porsche, where we have some of the most passionate fans and enthusiasts I know."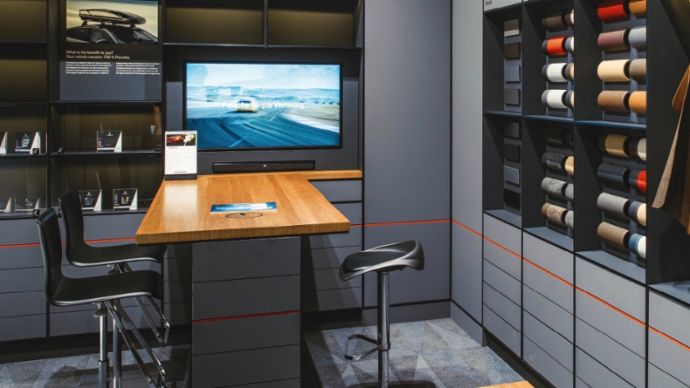 "We are very proud to open our fourth sales facility in Bangkok, anchoring the Porsche brand in one of the city's most prime and sought-after locations. Being at the western side of the river gives us a strong foothold in a burgeoning area with huge potential," adds Peter Rohwer, Managing Director of Porsche Thailand. "We look forward to welcoming customers and fans to visit Porsche Studio Bangkok." While Thailand is recognized as a Porsche-savvy country, an increasing number of customers are new to the brand. Porsche Studio Bangkok offers a unique brand experience in a boutique atmosphere to both long-time devotees and new enthusiasts alike. Here, multisensory digital elements and purpose-built spaces create a new way to interact with Porsche. Front and center sits the runway, a central stage with an LED screen backdrop for hosting events, exhibiting cars, and showcasing the best stories Porsche has to tell. Patrons will have product and brand information delivered by professionally trained Porsche staff who are supported by digital elements. But what gives a Porsche Studio its true purpose and meaning are the machines you will find within it. In Bangkok, the 277-square-meter space can comfortably display up to three cars. With Porsche's global strategic focus on electrification and the upcoming launch of the Porsche Taycan, the brand-new facility was recently put to perfect use by playing host to the Mission E concept car—a display that suggests the bright future awaiting both Porsche and its newest studio.
Having showcased the Mission E concept car, Porsche Studio Bangkok will feature more highlights of the Porsche model range in the future, giving you all the more reason to drop by. You never know what awaits you on the runway.