Customers Come First
Porsche added another chapter to the impressive success story of its 911 GT3 R with a New-Zealand-run customer team taking a dramatic victory in the Liqui-Moly Bathurst 12 Hour race—and many other Porsche customers were there to celebrate with them.
Motorsport
It was a gamble that nearly paid off in 2018. With less than 18 minutes to run in the Bathurst 12-Hour race and all four of the entered Porsche 911 GT3 R Coupés in the top six places with enough fuel to leapfrog the leaders, an accident involving lower-placed competitors stopped the race prematurely and denied them the victory they deserved. However in 2019, a similar gamble resulted in a stunning victory in the opening 2019 round of the Intercontinental GT Challenge, adding another chapter to the success story of the Porsche 911 GT3 R in its farewell performance at a major endurance race. At its final pit stop, debutant Earl Bamber Motorsport (EBM) customer team manager Earl Bamber elected to fit fresh tyres to the 912 GT3 R, dropping it from the race lead. The expectation was that their key rivals on their well-worn rubber would follow suit, but they didn't, gambling on their worn tyres lasting and thus gaining precious track position as the clock wound down. However, they hadn't factored in the talent and determination of Matt Campbell. The 23-year-old Porsche Young Professional from Warwick, Queensland had taken over the wheel of the factory-built Porsche from teammates Dirk Werner (Germany) and Dennis Olsen (Norway) and was intent on giving Porsche its first major Bathurst victory. In the race's breath-taking final 20 minutes, Campbell picked off three vehicles one after the other and with aggressive but legitimate manoeuvres swept into the lead and took the chequered flag, leading clearly delighted Earl Bamber to exclaim: "What Matt achieved in his last stint is filmworthy!"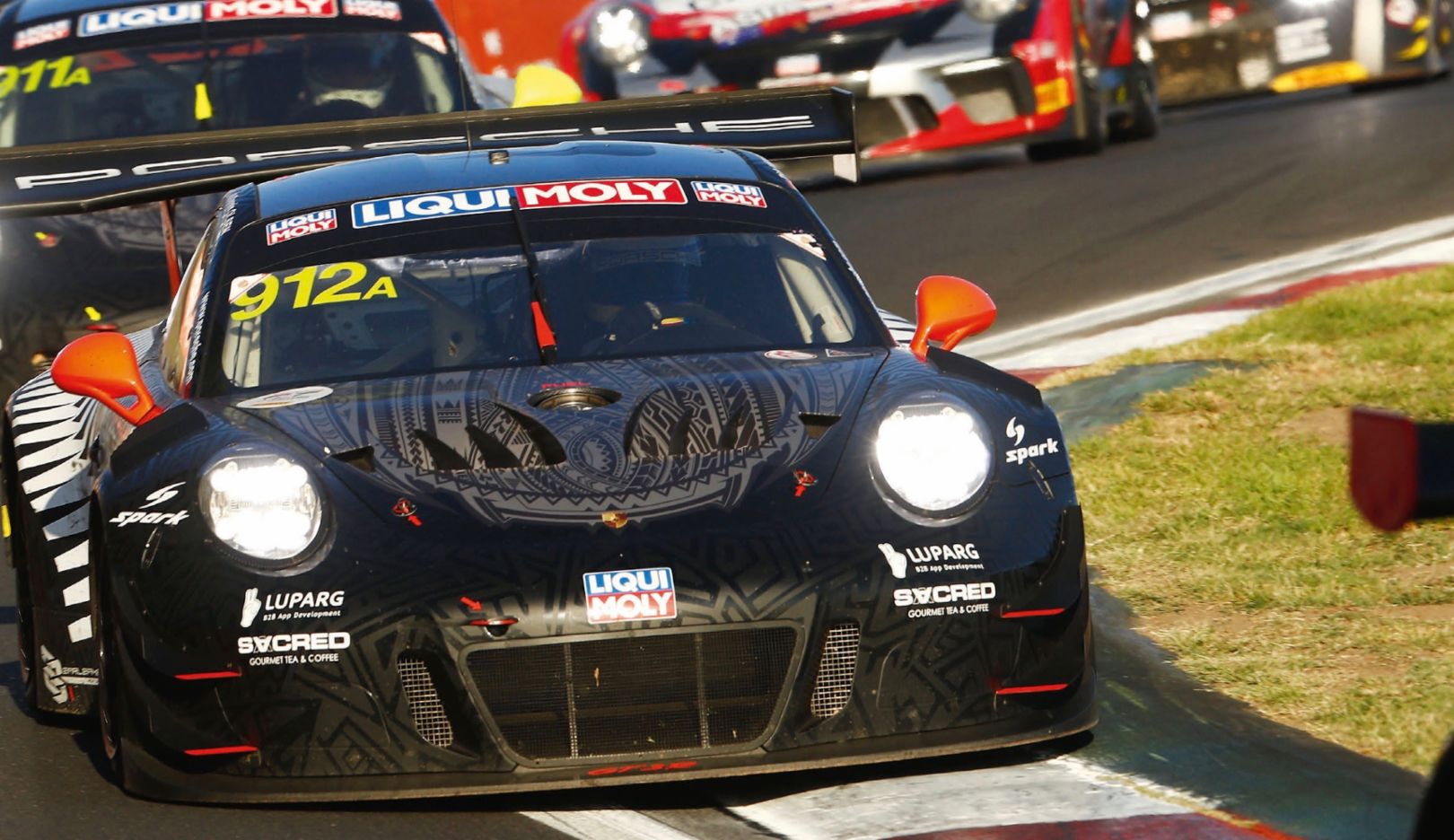 Luck, however, was not shining on Romain Dumas (France), Sven Müller (Germany) and Mathieu Jaminet (France) in the EBM 911 GT3 R that had swapped the race lead with its sister Porsche in the race's final hours, with a power steering problem forcing it into the pits. Also unlucky was 2018 Carrera Cup Australia champion and newly-chosen Porsche Junior Jaxon Evans, whose chance of Bathurst fame ended abruptly when his teammate and car owner David Calvert-Jones crashed their Porsche 'Ice Break/Virgin Australia' GT3 R early in the race.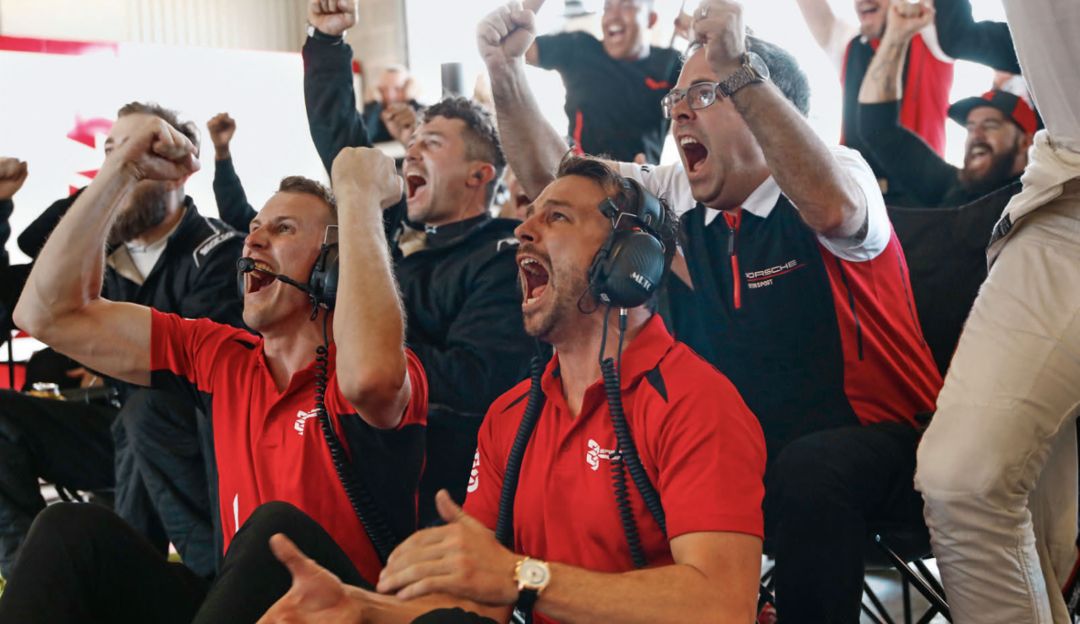 The long-overdue Porsche victory was euphoric
Despite these disappointments, Porsche enjoyed further success in Class B of the race, with the Grove Racing customer team of Ben Barker (Great Britain) and the father-son duo of Stephen and Brenton Grove (Australia) scoring a comfortable lights-to-flag victory ahead of the similar 911 GT3 Cup run by the Carrera Cup Asia squad. The long-overdue Porsche victory at Bathurst was greeted with euphoria in the EBM garage, where team members were joined by Porsche Ambassador Mark Webber, while flags fluttered and champagne flowed in the exclusive Porsche hospitality lounge above. "What a banner day for Porsche," exclaimed Porsche's Vice President Motorsport, Fritz Enzinger. "Congratulations to all drivers and particularly to the team principal, Earl Bamber, who has impressed me greatly with his fortitude and meticulousness over the years. Earl is not only a world-class racing driver, he's also a top team boss."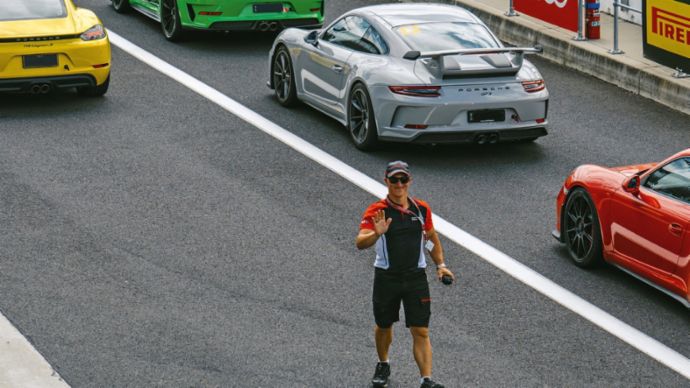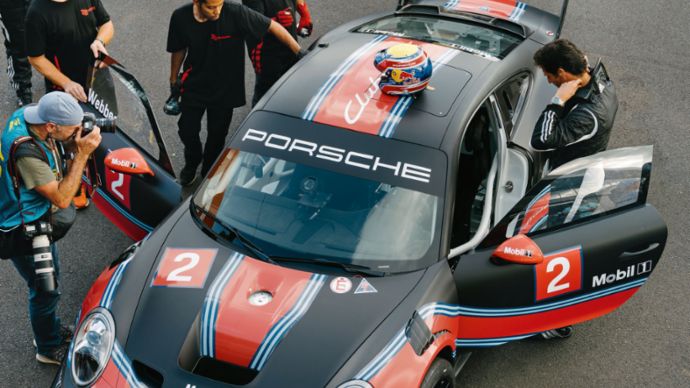 Porsche's Director GT Factory Motorsport, Pascal Zurlinden, concurred: "For our proven Porsche 911 GT3 R to win at its last major race, we couldn't have dreamed of a more wonderful finish!" "Such a farewell before the GT3 R heads it goes into the Porsche Museum," said Project Manager 911 GT3 R, Sebastian Golz. "It rounds off the success story perfectly". But probably most delighted of all was Matt Campbell. "I knew without doubt in the final minutes where the strengths of our car lay—and I then used them consistently. I made my overtaking moves and never backed off. That was an important key to this victory and I'm overjoyed. Bathurst is a legendary race and it's my home race. It was the first GT3 race for Earl Bamber's team. To win at the first outing and in this manner is simply brilliant."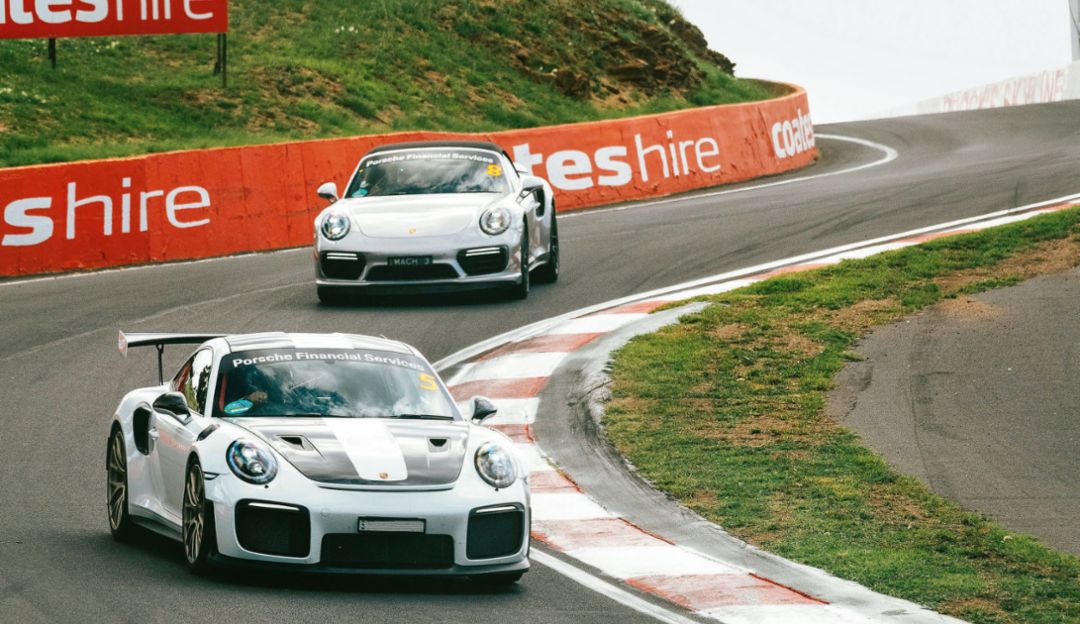 Exclusive track driving for Porsche customers
Porsche customers enjoyed three exclusive one-hour sessions on the challenging Bathurst circuit.
As was the case in 2017 and 2018, Australian Porsche owners again took pole position at the 2019 Bathurst 12-Hour, with 39 customers in 25 cars given privileged access to the challenging 6.21-kilometre Mount Panorama circuit. Three one-hour exclusively Porsche Track Experience sessions were offered under the guidance of Chief Instructor and Bathurst winner Luke Youlden and the watchful eyes of his experienced driver training team on the Friday and Saturday of the 12-Hour weekend. Participating customer cars included 17 911-series Porsches (including two GT2 RS and a GT3 RS), three 911 Turbos, four Caymans and two Boxster GTS roadsters.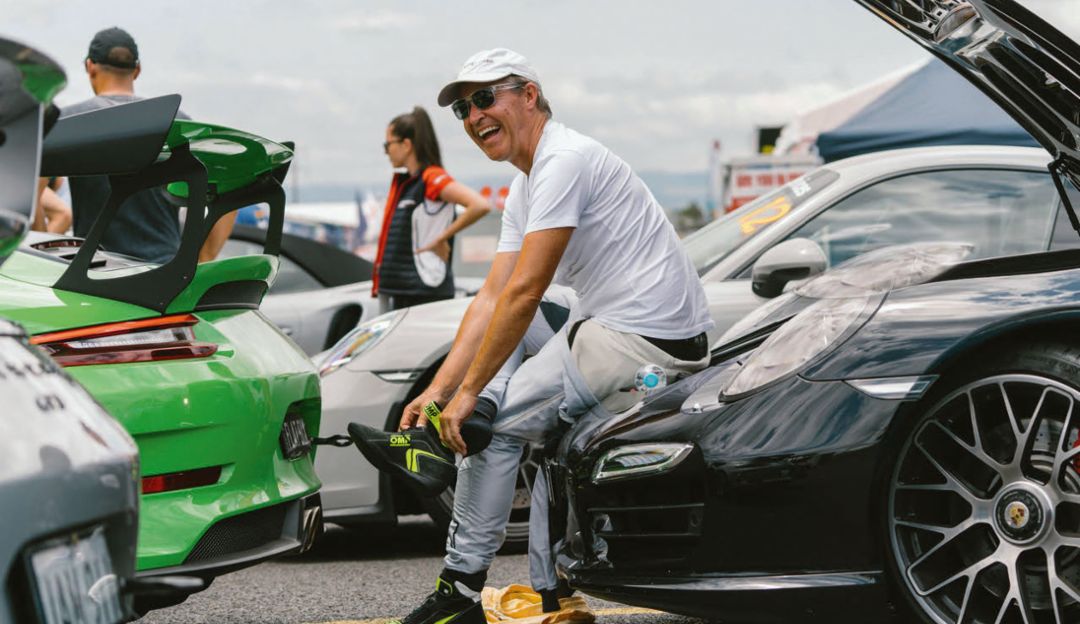 In between sessions and during the 12-Hour race, Porsche guests enjoyed the air-conditioned and full-catered comfort of the Porsche Hospitality Suite located directly above the main Porsche race garages, giving them an unrivalled view of pit stops. Porsche Ambassador Mark Webber was a regular visitor to the Suite and fascinated guests with his stories of Porsche and Formula One racing. Webber also delighted the record 50,000-strong weekend crowd when he demonstrated the latest Porsche 911 GT2 RS on the circuit on the Saturday in the new high performance model's Australian debut. In a change from recent years, Porsche Track Experience participants this time stayed at the stylish De Russie Boutique Hotel in Orange, with dinners at Philip Shaw Wines and Charred Kitchen & Bar, while Saturday morning brunch was at The Beekeeper's Inn, with Porsche Track Experience instructors in attendance at all venues.