7:37.700 min.
The mood had been better in the Martini Racing Porsche Systems pit. The Porsche 935 was so superior to its competition—so overwhelmingly dominant—that the Fédération Internationale du Sport Automobile (FISA) had unexpectedly changed the technical rules just two weeks before the thousand-kilometer race on the Nürburgring.
Malicious rumors claimed that this was done to rein in Porsche's supremacy. Porsche, according to the orders from Paris, now had to use the standard engine cover.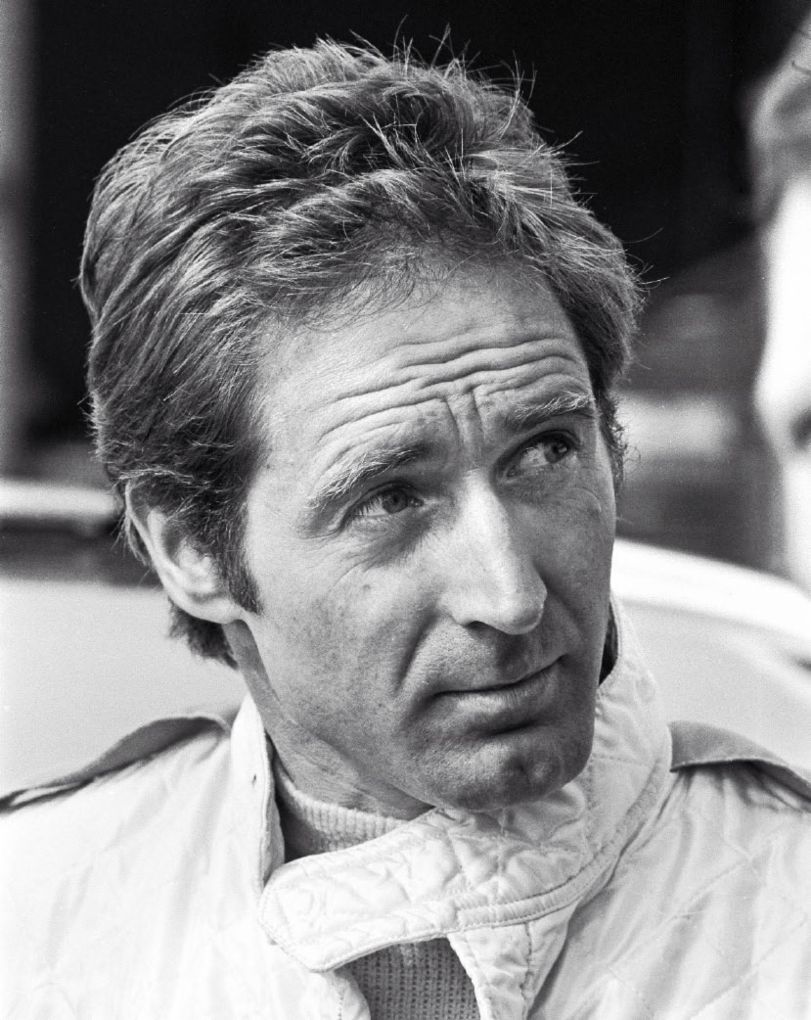 But the FISA didn't reckon with Manfred Schurti, who joined the Porsche factory team in 1976. The thirty-four-year-old Liechtenstein native really made a name for himself in Formula Super Vee. His two championship titles in the scrappy monoposto series, however, are four and five years in the past. Life has settled down for the man whose reputation as the "fastest MOT inspector in the world" precedes him. That's why the trained vehicle mechanic, who performs safety testing on cars during the week, puts his back into his first racing challenge for Porsche.
The north loop of the Nürburgring. "Green Hell." The most challenging racetrack in the world, a real crucible. Schurti knows his way around. It's his favorite track and he feels perfectly at home in the new car after initial tests. He enters qualifying with confidence.
He handles every curve on the first attempt. On the straights, the turbo engine audibly whistles as it thrusts the 935 forward. Only 7:37.700 minutes later, the watches are stopped. An almost mythical time. The team can't fathom it—especially lead technician Norbert Singer and the second driver for the Martini Racing car, Rolf Stommelen. The latter is considered the ringmaster. If you want to win on this course, you first need to beat him, the undoubted local hero.
Schurti—inconspicuous, modest, quiet—is "really shocked" when he sees his time. Particularly as the 935's tuning isn't complete yet nor is the engine attaining its full output. Stommelen is holding his breath too: he's eight seconds slower. Frenchman Bob Wollek, known as Brilliant Bob, is almost twenty seconds behind in Kremer Racing's Porsche 935—quite a kick in the teeth. "It was unbelievable," says Schurti.
The fairytale comes to an end on the Flugplatz stretch of the track. The FISA regulation unfortunately impacts the outcome of the race. Stommelen manages to establish a lead of about one minute in the first eight circuits, but soon after the handover to Schurti the car exits the race. The significant vibrations from the hastily converted engine have led to a breakage in the distributor. Two weeks later, however, that's all water under the bridge: Stommelen, Schurti, and the Porsche 935 take the class victory in Group 5 at the 24 Hours of Le Mans and fourth place in the overall classification. Seventh heaven instead of green hell.
05.29.1976
Qualifying
thousand-kilometer race at
the Nürburgring
Manfred Schurti
Martini Racing Porsche Systems
22.834-kilometer circuit length
Porsche 935