Speed Date
A tennis star meets a world champion endurance racer. They don't sit down and chat about performance and success, but instead go out and practice serving and driving. A fast-paced encounter between Angelique Kerber and Mark Webber.
km 387–405
6. Munich
7. Oberschleißheim
They have calm dispositions and plenty of power. They know how to reach—and exceed—their limits. Neither seeks the limelight. But both attract it.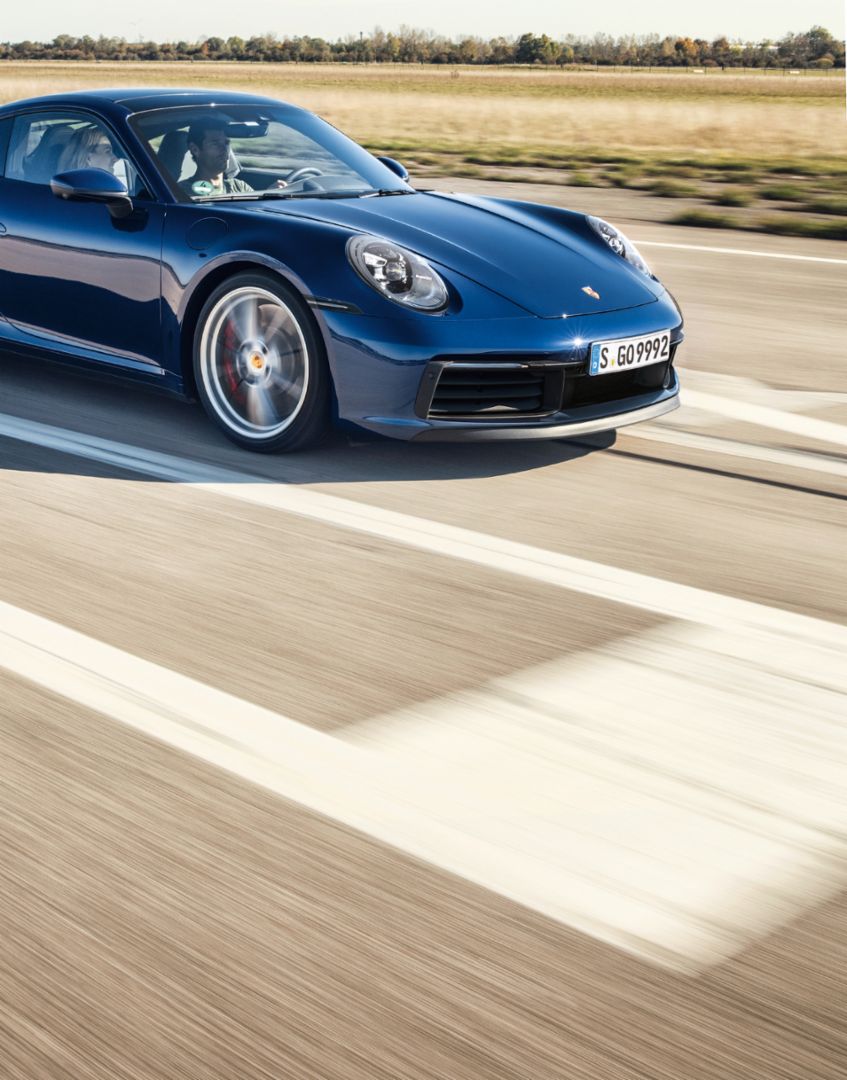 A clay court or a racetrack. Both would be perfect locations for a date between two world-class athletes, one in tennis and one in motorsports. Although one of the two, depending on the place, would be a little out of his or her depth. A violation of the rules of fair play, which we wouldn't want to do. Yet the meeting is held under the motto of "performance." A trip in the new Porsche 911 offers occasions for detours, such as a stop at an airstrip in the Bavarian town of Oberschleißheim on the northern edge of Munich. It has enough space for both high-speed slalom drives and powerful serves. The main protagonists are Angelique "Angie" Kerber and Mark "Aussie Grit" Webber. Two individuals who also stand for the qualities of the Porsche brand: athleticism, ambition, endurance, and performance. For their date they get the new 911, two hours of time, a runway, an asphalt helicopter landing pad, a portable tennis net, two rackets, and three balls. Not to mention a great many oohs and aahs. The rest of the story is told by the photos.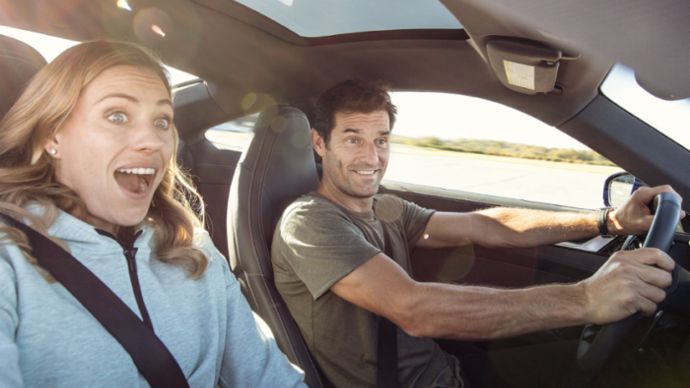 "Angelique is a great driver. But she could brake a little later and harder." Mark Webber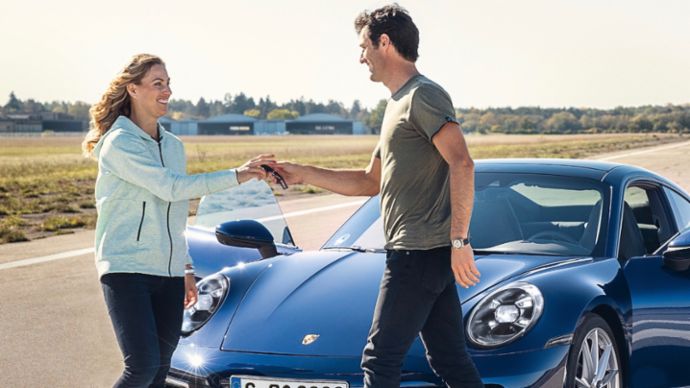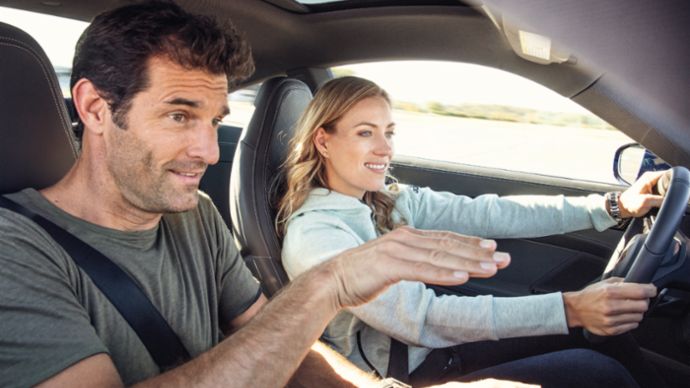 "Driving a 911 always clears my mind. It's totally relaxing for me." Angelique Kerber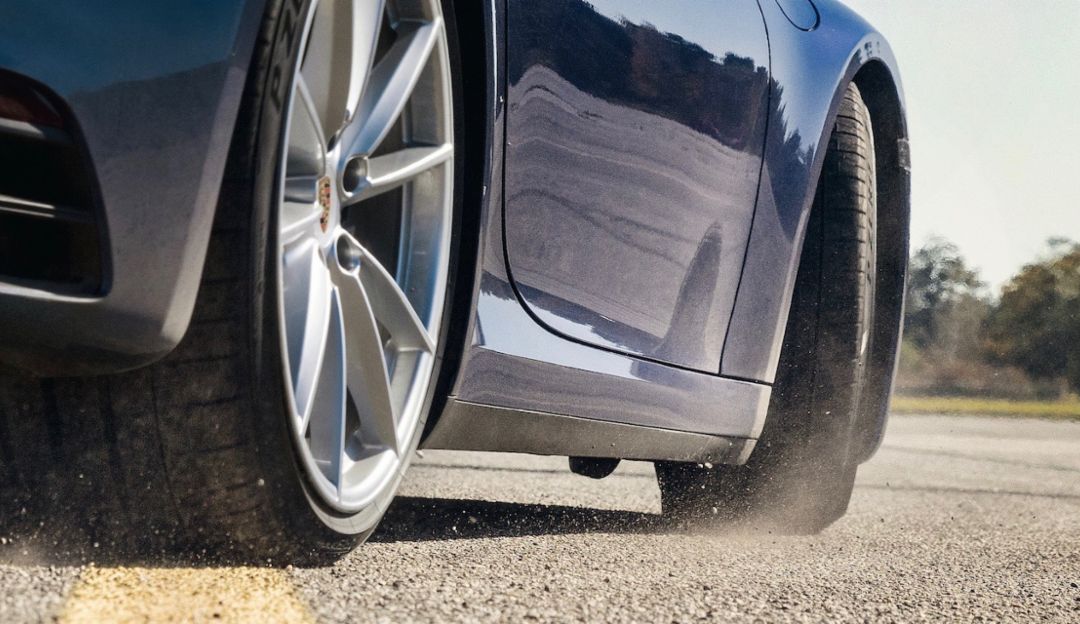 "Of course I'm afraid of her serve. Everyone is." Mark Webber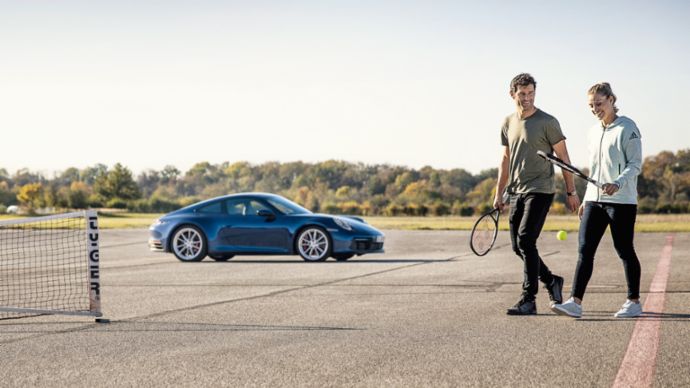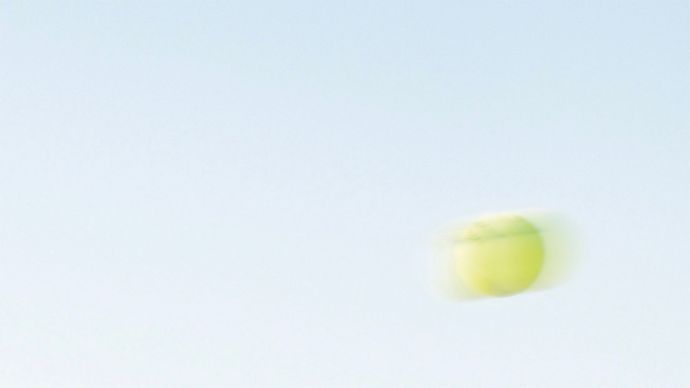 And now come the oohs and aahs.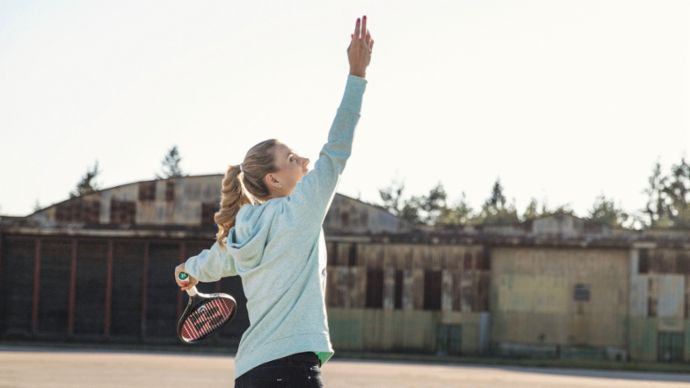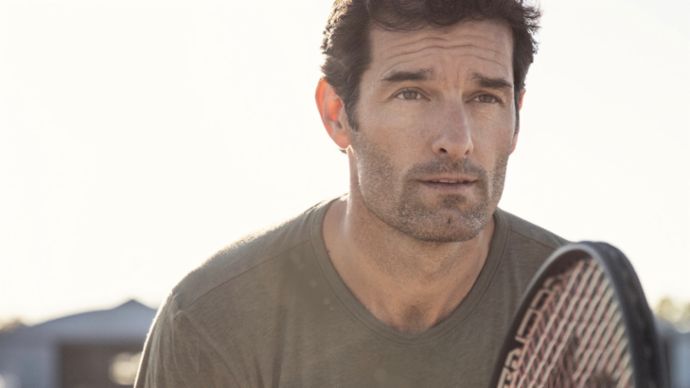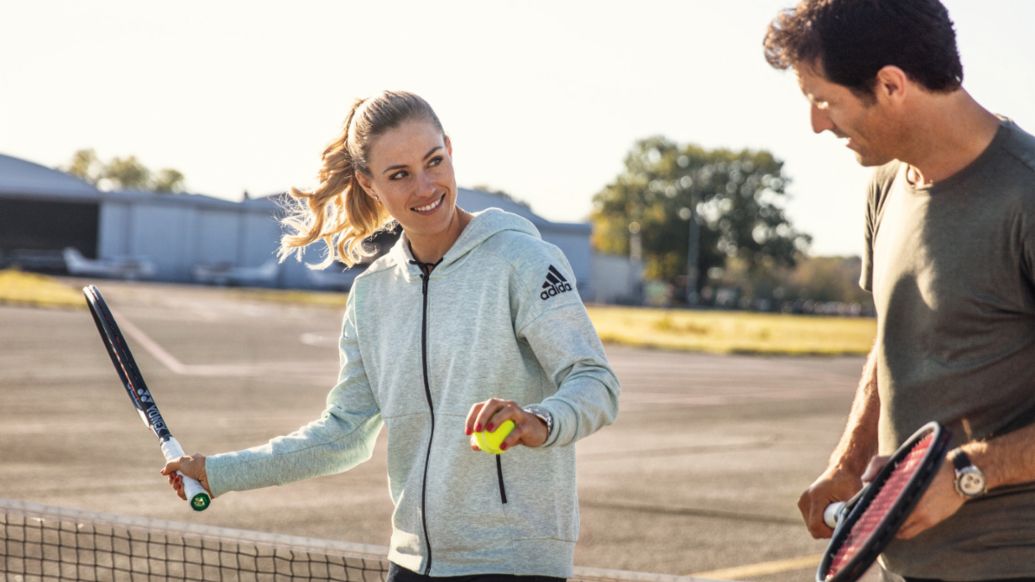 "His technique could be better, but he has great instincts and quick eyes." Angelique Kerber