A Timeless Love Affair
Piet Delport is a professor of Mercantile Law and holds several degrees. He is the personification of high-order academia, author of various biblically proportioned books and journals and a practising advertising law consultant. Yet there's nothing academic about his three-decade-long affair with Porsche, having owned thirty-one Porsches in the last thirty-five years.
Thirty-one and counting
A brief history of his life uncovers some of the telltale markers that seem to have cemented his current relationship and fervent love of the brand. "I think it all started with my Dad's love of Beetles. He used to buy a new Beetle every year and I spent quite a bit of time in them. There's just something about a Boxer engine that makes a short circuit from your mind to your heart."
The son of a school teacher, there was no natural inclination in the family toward any engineering or mechanical skills but for some reason, his father foresaw an underlying passion in his son, encouraging Piet to keep a watchful eye on the family cars when they were being serviced. His father's persistence to push Piet into tinkering with the family's cars and later tractors would lead to a life of countless hours of happiness spent underneath Porsches, delving into the innards of a car that has shaped the latter half of his life.
As an academic, Professor Delport insists he is of a different ilk than most Porsche customers. "I don't have millions in the bank to just splash on every new Porsche that is released. Some might say I am at the bottom of the Porsche food chain as I've always bought second-hand Porsches, but I put everything into owning these cars and I do it because I love them. They make me happy."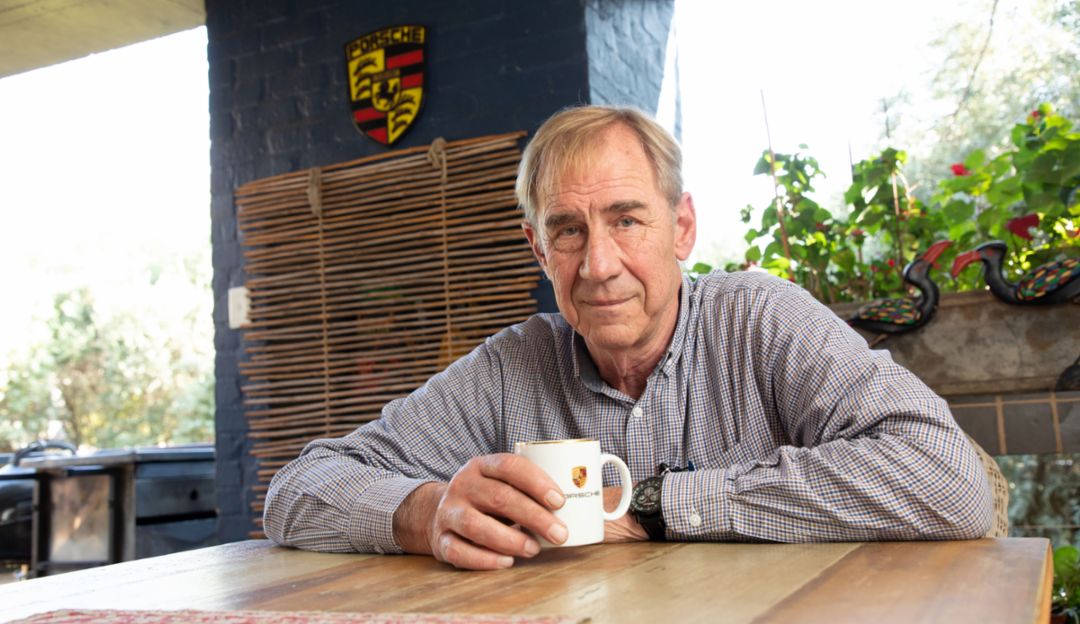 "The experience is what counts." Piet Delport
In 1983, Piet's first foray into Porsche ownership came in the form of a left-hand-drive Porsche 924 Auto that arrived with its fair share of niggles. The aircon, as he recalls, so boldly advertised as an USP of the car would sap all the power when in use. He has kept the original newspaper clipping of the advert that caught his attention for this car; sullied and stained with age, it's a glimpse into how special that moment was. "Despite the car's niggles, I loved this car to bits." Just a few months into his ownership and whilst on a long trip to Oudtshoorn, Piet collided with a truck and his 924 was written off. For the car he had bought for R18,000 he was paid out a handsome R30,000 from his insurance. He immediately replaced the 924 with another one, this time silver in colour with less mileage, more power, and a Porsche silk tie for good measure.
And so began a longstanding relationship with Porsche, Professor Delport has bought and sold pre-loved cars almost every year since 1983. The catalogue of cars that have come and gone reads like a Zuffenhausen time machine, as series after series found their way into Professor Delport's garage: front-engined cars from yesteryear like the 924, 924S, 924 Turbo, and the 944. Then a tally of 911s in various guises including 911 Targa SCs, Carreras, and Turbos. The 964s, 993s, 996s, and 997s all played their part in defining the professor's passion and uncurbed refusal to buy anything else.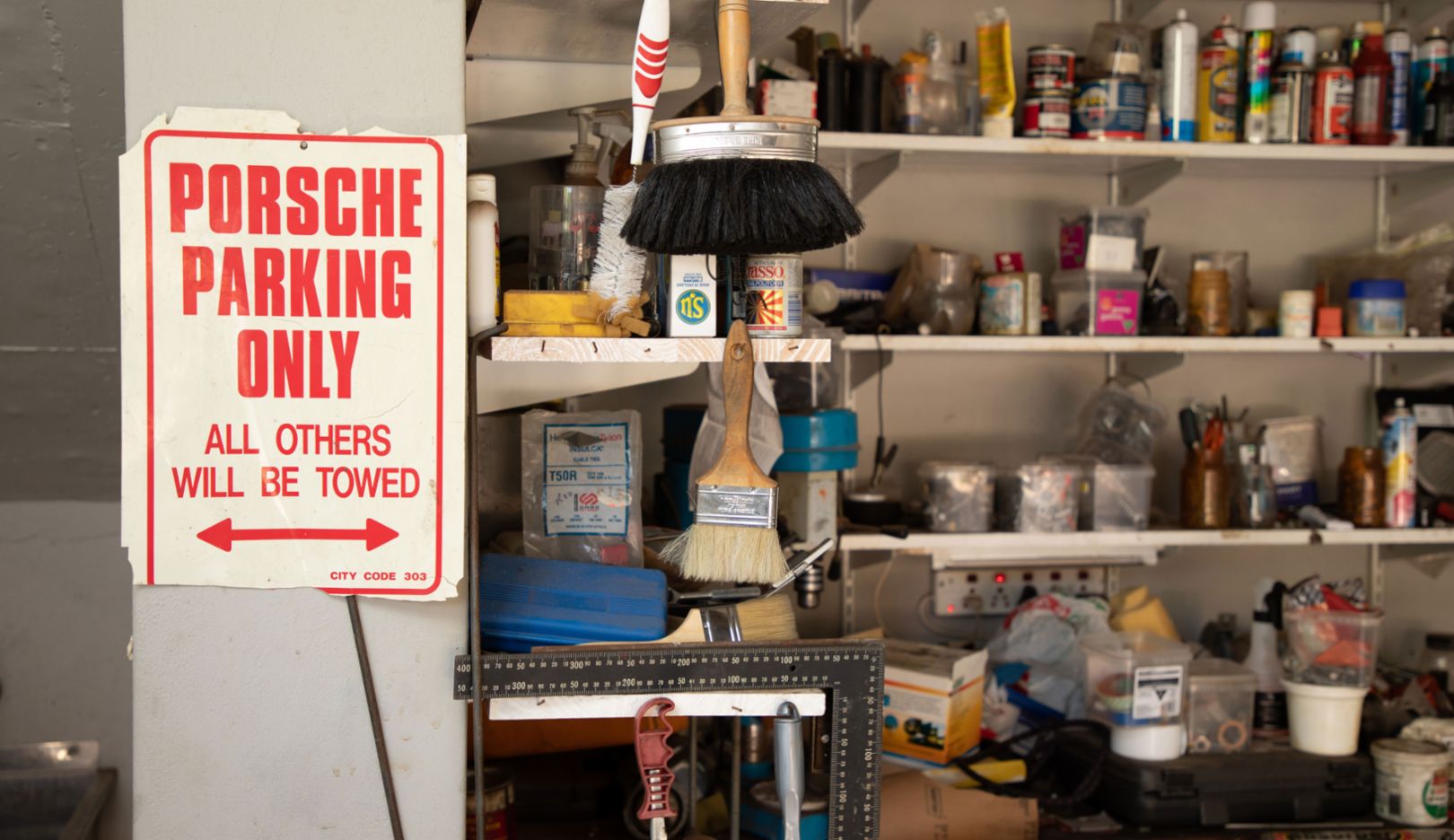 Throughout this time, some indelible memories rise to the surface. In 1987, the professor brought home a beat-up Porsche 912. He refers to it as his first 'orphan' car, previously unloved and in a sad state. "The spindles had worn out, it couldn't idle, and I had to tune the carbs almost every day. I had to fix this car myself, and bring it out of the darkness—it was here that I developed a deep sense of respect for Porsche. I started to really appreciate how well they put a car together."
This hands-on relationship with his cars isn't just about reviving broken cars, it goes deeper than that. Throughout the eighties and nineties, the professor would order service kits for his cars from the UK and service them himself, an exercise in getting to know his cars on a deeper level. The fanaticism uncovers old tales of befriending Porsche mechanics just to get a better knowledge of his cars.
Not much has changed, as Professor Delport frequents his local Porsche Centres often enough to know almost everyone in the sales and service departments by name. But it's the fact that they know his name that seems to astound him. "Apart from the amazing cars, the service I get from Porsche is second to none. No matter how gloomy the day is, no matter how late it is, they still treat me like I'm their number one customer."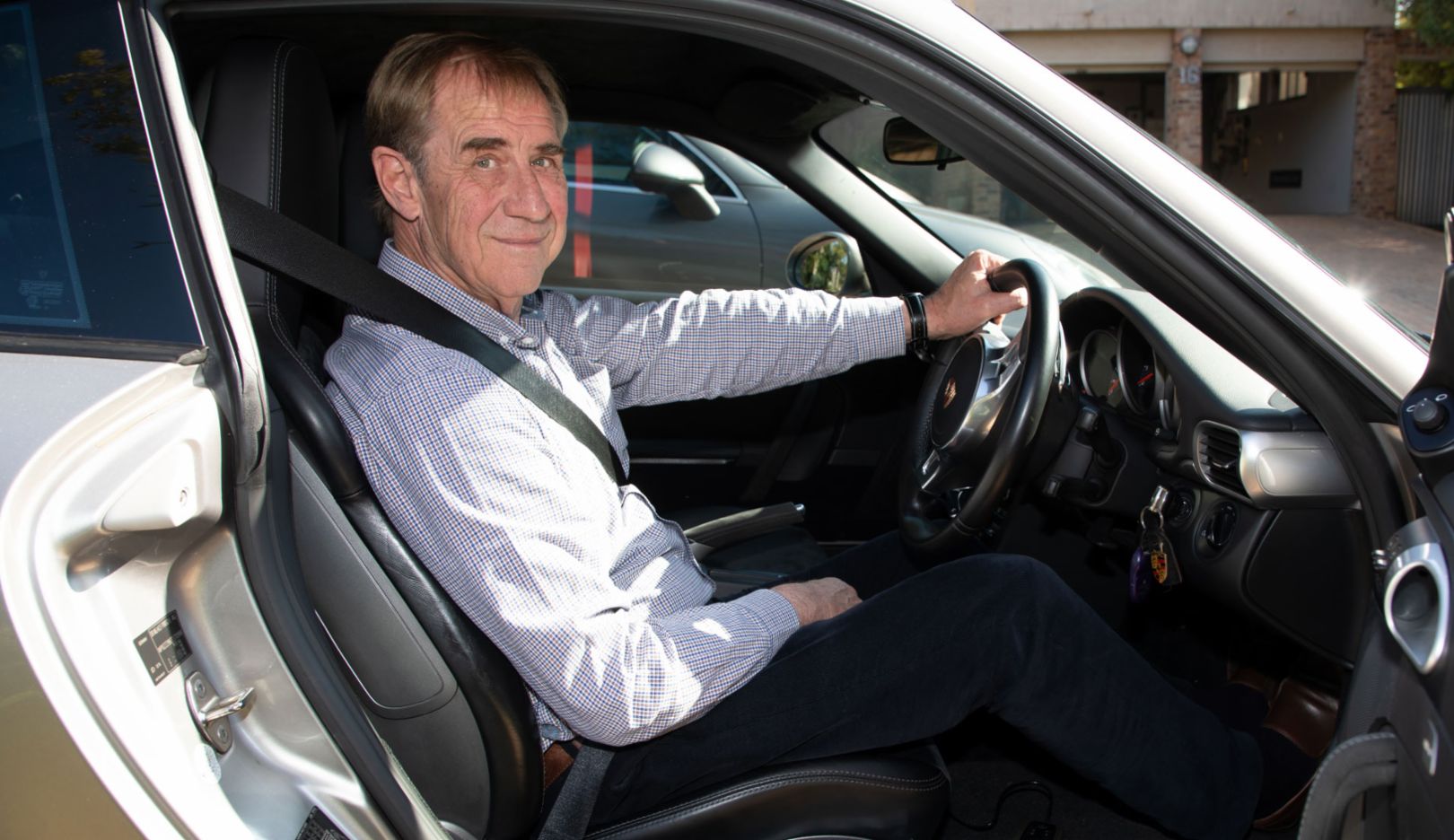 In a sense, the professor could just be that. He has convinced many of his friends and family to switch to Porsche. More so, during his visits to Porsche Centres, he has even managed to convince would-be window shoppers to drive off in 911s, such is the power of his knowledge and love of Porsche.
Like any love affair, emotions play the biggest role in shaping a relationship. It's no different for the professor, something unmistakably observed in an anecdote about what he was prepared to do for what he thought would be his last car. In 2011, he desperately wanted to buy a brand-new Porsche, a 991 Porsche Carrera GTS. He wanted to specify it and then fly to Stuttgart to watch the entire process of the car being built. He wanted to be the first to drive if out of the factory and onto the docks after which he would fly back to South Africa to be the first to welcome his car onto home soil. "These cars are like children to me, and I really wanted to be there for the birth of my car." Plans were made, but after specifying his dream Porsche, he realized it was just too expensive for what he could afford—the dream was dashed, and it continues to haunt him today. "If there is one thing I regret in life, it's not being able to see that plan through."
Today, the sixty-two-year-old professor owns a second-generation Porsche Cayenne S, another second-generation Porsche Cayenne Turbo, and a 997 Porsche Carrera GTS. For a man who has witnessed and experienced Porsche's growth over three decades, he is adamant that Porsche remains what it always has been: a sports car.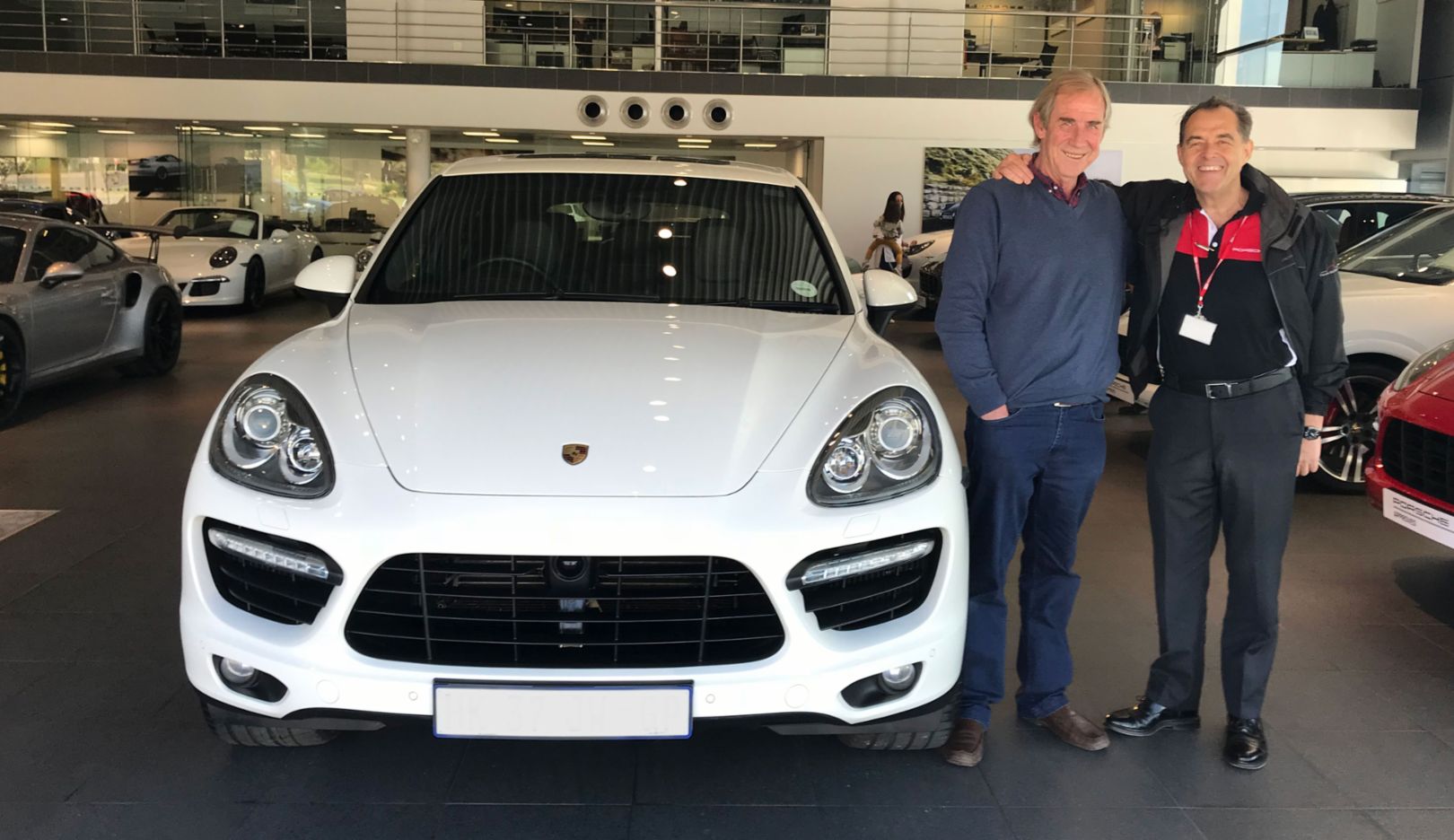 "It's that feeling you get when you get behind the wheel. The feeling I felt when I drove my first 924 is the same feeling I have felt in each and every car I have owned including my current cars, the Cayennes included." Piet DELPORT