The Humble Influencer
With almost three million online followers, there is no doubt that Lowi Sahi is a social media influencer—but he'd never call himself that. Having recently returned from a drive event to celebrate 70 Years of Porsche sports cars, he talks to Christophorus about the positive impact of online sharing, and the importance of having dreams.
70 Years of Porsche
"I've always liked sports cars. Why? Because I'm short and they're my height—it's easier for me to get in." It's a typically light-hearted response from Lowi Sahi, but then his humour is part of what has earned this Dubai-based social media "influencer" more than 2.7 million followers across Youtube, Instagram and Facebook. Not that Lowi considers himself an influencer. He styles himself as one of a new generation of content creators, posting about his life in the UAE and sharing his thoughts on how to live a positive existence. Equally he is part of a new generation of Porsche enthusiasts who are connecting with the historic marque in a very modern way. Christophorus sat down with Lowi in his Dubai studio to talk about his passion for the brand after he took part in a recent invitational road trip through Germany to celebrate 70 Years of Porsche. The 200-kilometer drive from Stuttgart through the Black Forest was a childhood dream realised, especially behind the wheel of a Porsche 911 Carrera 4 GTS.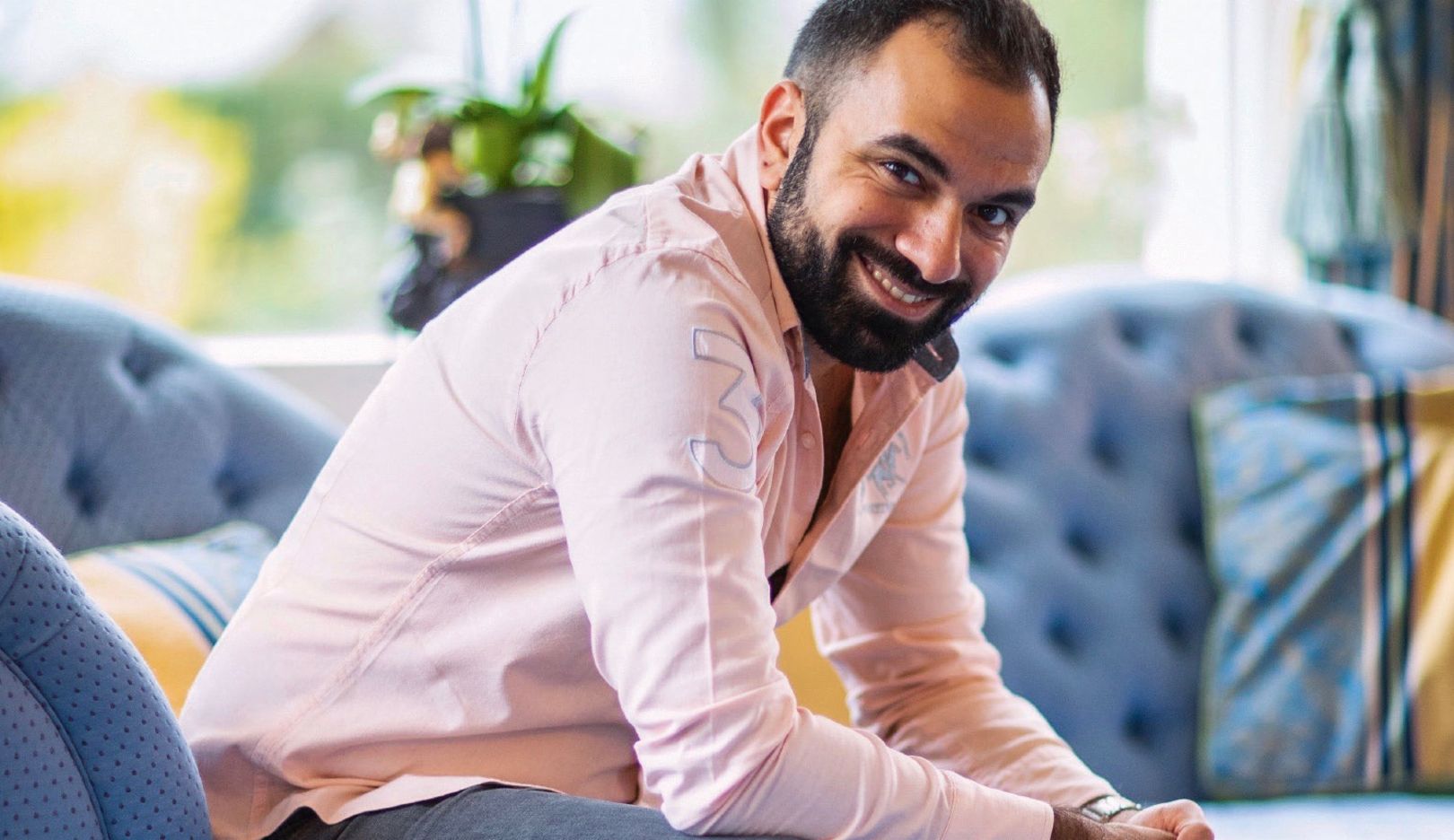 His film of the drive event has already been watched 160,000 times by his Youtube following and his pictures viewed more than 100,000 times on Instagram. Lowi can, perhaps, be forgiven for coming to Porsche late. The 28-year-old son of an Iraqi jeweler, he and his family fled Baghdad in 1992, moving first to Jordan, then to Tunisia and finally to Belgium. It was in Belgium that Lowi's love of motoring and of Porsche would ultimately be cemented, at the age of 19.
"An ex-girlfriend's father loved Porsche. So much so, he told me that when he was due to get married his parents gave him money to organise the big day, but he spent it all on a Porsche. He was a very big fan," said Lowi. "He took me to my first race. It was the 25 Hours VW Fun Cup at Spa Francorchamps. Just hearing the noise of the engines, I felt I belonged to this world of power." His love of luxury sports cars was born earlier though, stemming from the upheaval of his childhood.
"I've always liked sports cars. I'm short and they're my height—it's easier to get in." Lowi SAHI
"Moving was really hard for me. I was in a new country, alone in school, struggling to learn a new language. Before I went to sleep I would imagine myself in a 911, whenever I needed confidence and to see my dreams in front of me, it was always me in that sports car on the coast of France or Italy. It was not materialistic, it was just what success looked like to me—to feel peace, being in the car, enjoying beautiful scenery." That vision became reality on the trip through Germany, which included a visit to the Porsche Museum. Lowi said: "Just sitting in the Porsche, looking at the finishing, the luxury, was unbelievable. I'll never forget the feeling, just gripping the steering wheel, looking at the stitching, starting the engine."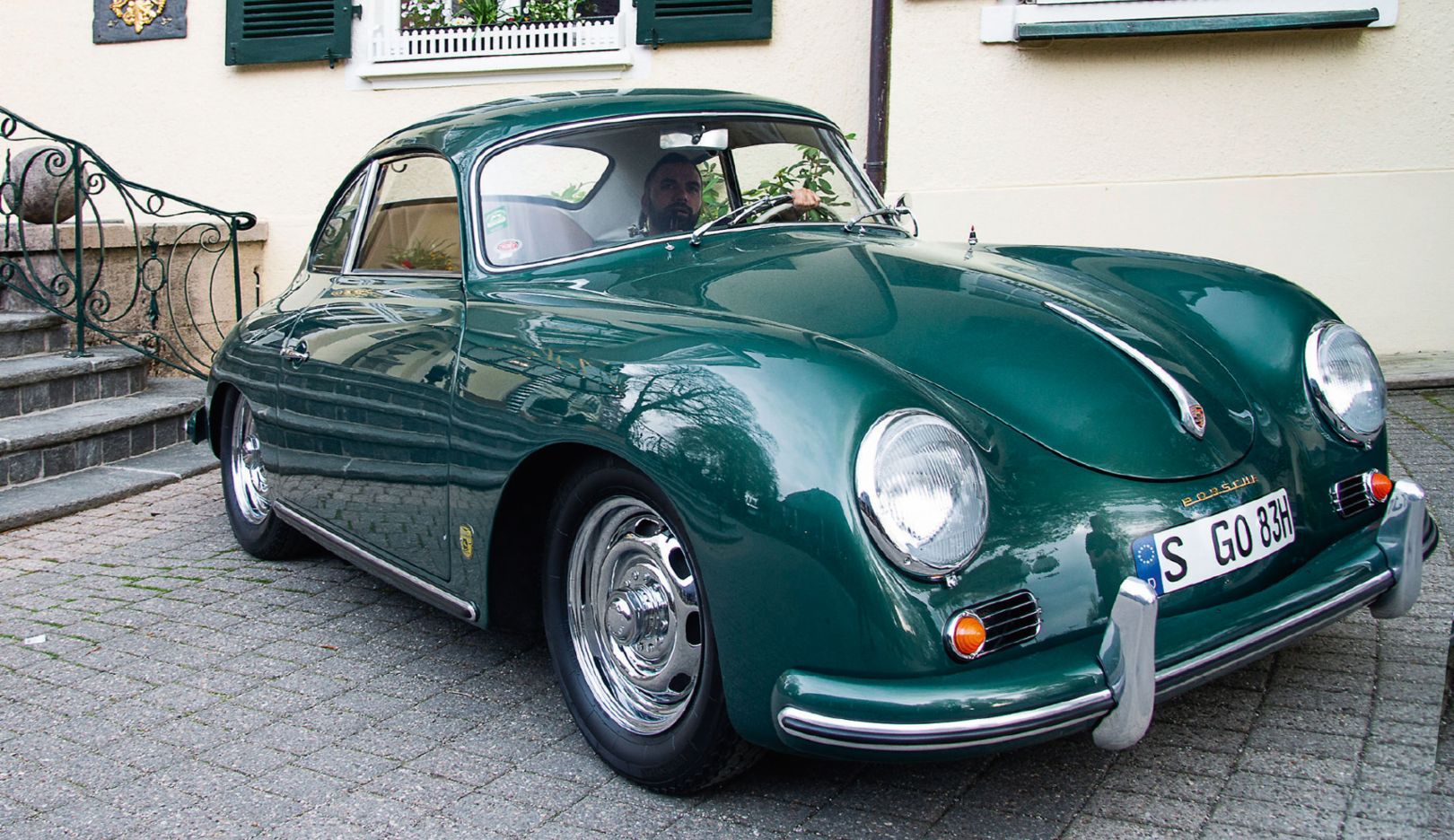 Sharing the Porsche experience
"I was with my best friend on the trip, but he drove with music on. Whenever I drove I turned off the music. You can't have that on when you can listen to the exhaust system, when you put the S Plus mode on and when you want to feel the engine and hear when to shift the gears." So far more than 2,000 of Lowi's followers have commented on his video of the Porsche experience. He said: "The reactions have been incredible. They loved the car, the scenery, the small streets. It was something new for my audience who are largely in the Gulf. It was important to show that I know I was incredibly lucky to be there. For some of my audience their dream is just to go to school or be able to marry the person they want to." Despite building an audience of 2.7 million, Lowi remains determined to achieve more, and stay humble as he does so. But perhaps that's fitting considering how his journey into YouTube filming started. "On Snapchat I had a follower from Iraq who had late stage cancer. She was my age and her dream was to visit Dubai, but she spent her days in bed because she was so sick. So, I did my first video on Youtube to show Zahra Dubai. I walked around and told her the history, I took her from the traditional side of Dubai to the modern. I tried to do something positive, but it was only for her. When I uploaded it I didn't expect anyone to watch it but it went viral and that's where it all started."
Since then Lowi has posted more than 520 "From Love What Responds" videos, continuing after his inspiration, Zahra, tragically died 18 months ago. "Popularity has never been my end goal," he said. "I create content to have an impact, and wherever the impact hits, it should be positive."