Mark Webber
Mark Webber once made a career as a race-car driver. These days, twenty years later, the Australian is a successful blogger and the boss of CarGo, the car-sharing service with self-driving cars. A visit to the future, featuring three historic Porsches: an early 356, a 911 from 1992, and the first electric Porsche from 2020.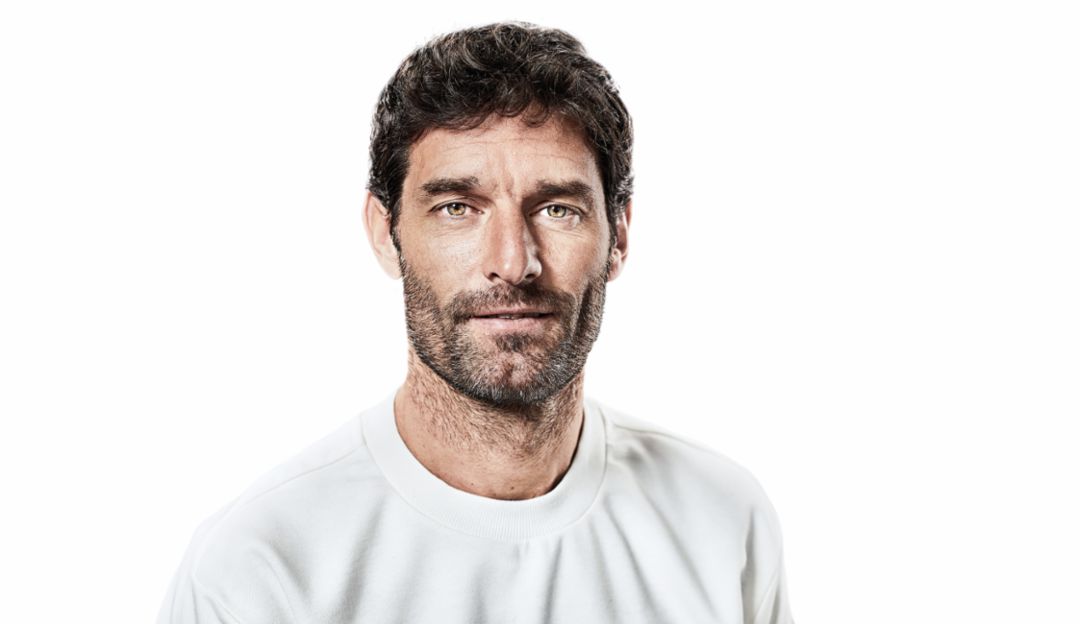 Fast Forward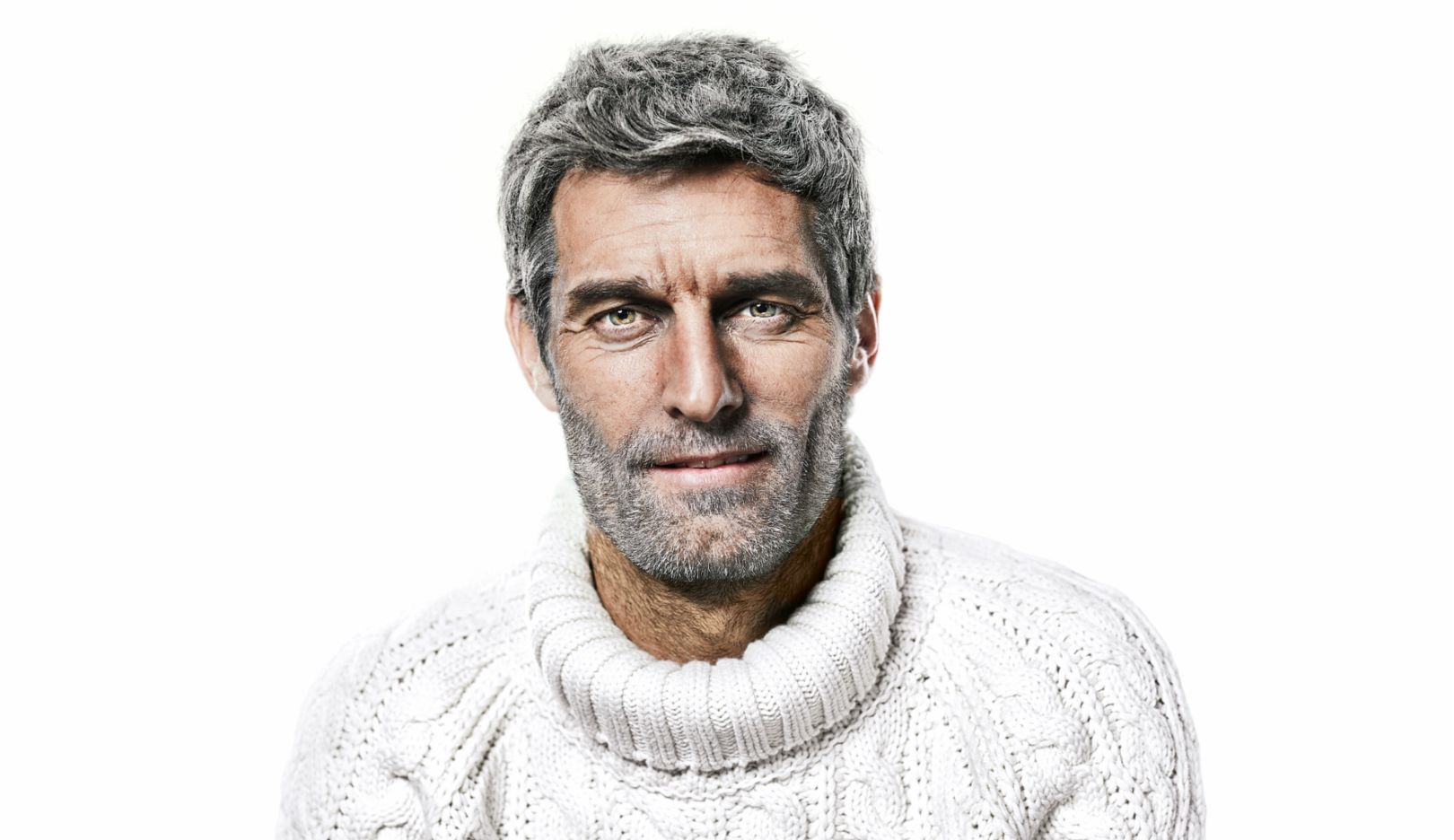 "I look forward to the future." Mark Webber
Ixy is a persistent nuisance. The service robot perpetually wants to do something; Webber has to keep shooing it away with a quick flick of the wrist whenever the overeager little machine wants to stir his tea or fluff his cushion. "He's still new. He needs to learn what he's allowed to do," says the sixty-one-year-old former race-car driver with a slight sigh as the under-challenged Ixy starts polishing Webber's race helmets with a soft cloth conjured out of its abdominal compartment, purring with contentment at finally being allowed to do what he was designed to do.
The helmet collection is Webber's treasure chest of memories. "I focus on what's ahead and look forward to the future. But of course I'm also grateful for my career and proud of my successes. So I've held on to a series of very personal objects that remind me of special races." Such as the helmet with which he did his first laps on a Formula One circuit in 2002. The full kit from his win at the 2010 Monaco Grand Prix. And the helmet with which he claimed the FIA World Endurance Championship title in 2015 with the Porsche 919 Hybrid. "Trophies are all well and good, but I feel closer to the helmets and gloves."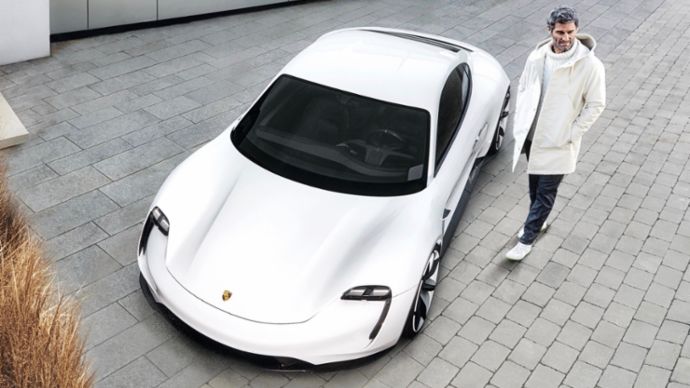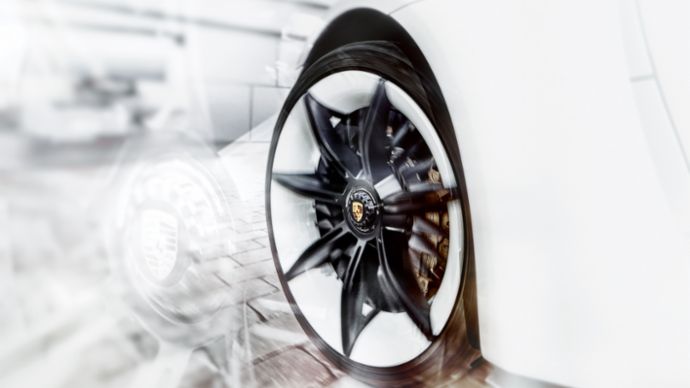 Completely electrified:
Mark Webber loves retro models, but also the comfort of quiet, fully electric vehicles.
For the CEO of the CarGo company, which has advanced to become one of the world's largest car-sharing fleets since its founding in 2027, new technologies, ever cleverer artificial intelligence, and autonomous vehicles are part of his everyday business. Even so, in 2038 Webber has retained his love of the analog, the handmade, and, above all, the manually controlled. At the same time, Webber's home is fully equipped with the latest SenseHome technology, which assesses his mood with a blood-pressure reading, pupil scan, and voice analysis before he walks in the door, greeting him with the ideal lighting and music as he crosses the threshold.
Stepping into Webber's garage, by contrast, is like a journey into the past. One almost expects to find someone talking on a smartphone or taking a selfie with one of the cars—a snapshot of the 2010s with that decade's goofy, awkward technology! Most of Webber's little collection hails from an even earlier time: aside from a Porsche from 2020—the first fully electric model to emerge from Zuffenhausen—there's a 356 from 1958 and a 911 from 1992. No self-driving cars, nothing new. As the CEO of CarGo, Webber uses the intelligent car-sharing system privately as well. A simple tap of the brand signet on his smartphone suffices to request a car from the fleet. Here among his private fleet, however, one feels as if in a time capsule. Only a Raven, which sits quietly humming in its docking station, reminds one that the year is now 2038. A subtle wave activates the black micro-drone, which traces an elegant arc through the air before coming to a hovering stop between the two older Porsche models. Webber sometimes takes it along when he drives one of the two oldsters. The drone zips alongside the car for a while like some tame, bizarrely fast raven, before shooting high up into the air to film the car from above, producing images of cinematic quality. It also records the sound that Webber so loves in his classic models. Of course, fully electric cars fascinate him. "But when I drive them, it feels like being at a rock concert with the sound turned off."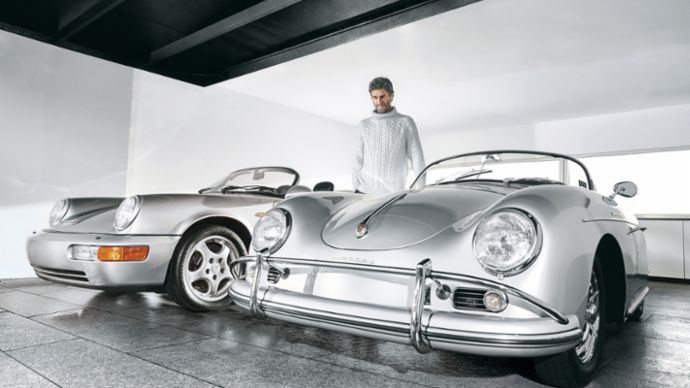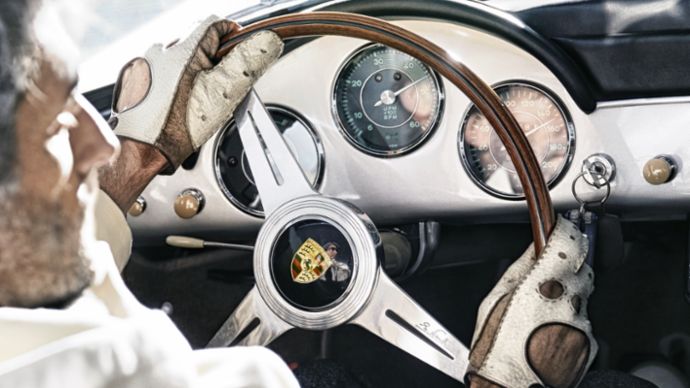 Timeless:
Mark Webber can still steer his 356 from 1958 and 911 from 1992 in the year 2038—thank goodness!
The love of the authentic remains.
Webber writes about such sensual, palpable experiences on his lifestyle blog. He wants to preserve those sensations for his fellow human beings who grew up in a different, overwhelmingly digital world. Sometimes, he worries that people could unlearn the simplest activities because they no longer need them for practical purposes. Including the ability to drive cars. So he writes about the joy of driving—notwithstanding the exquisite irony of the fact that he pens many of the articles while being chauffeured to his next appointment by a self-driving CarGo car.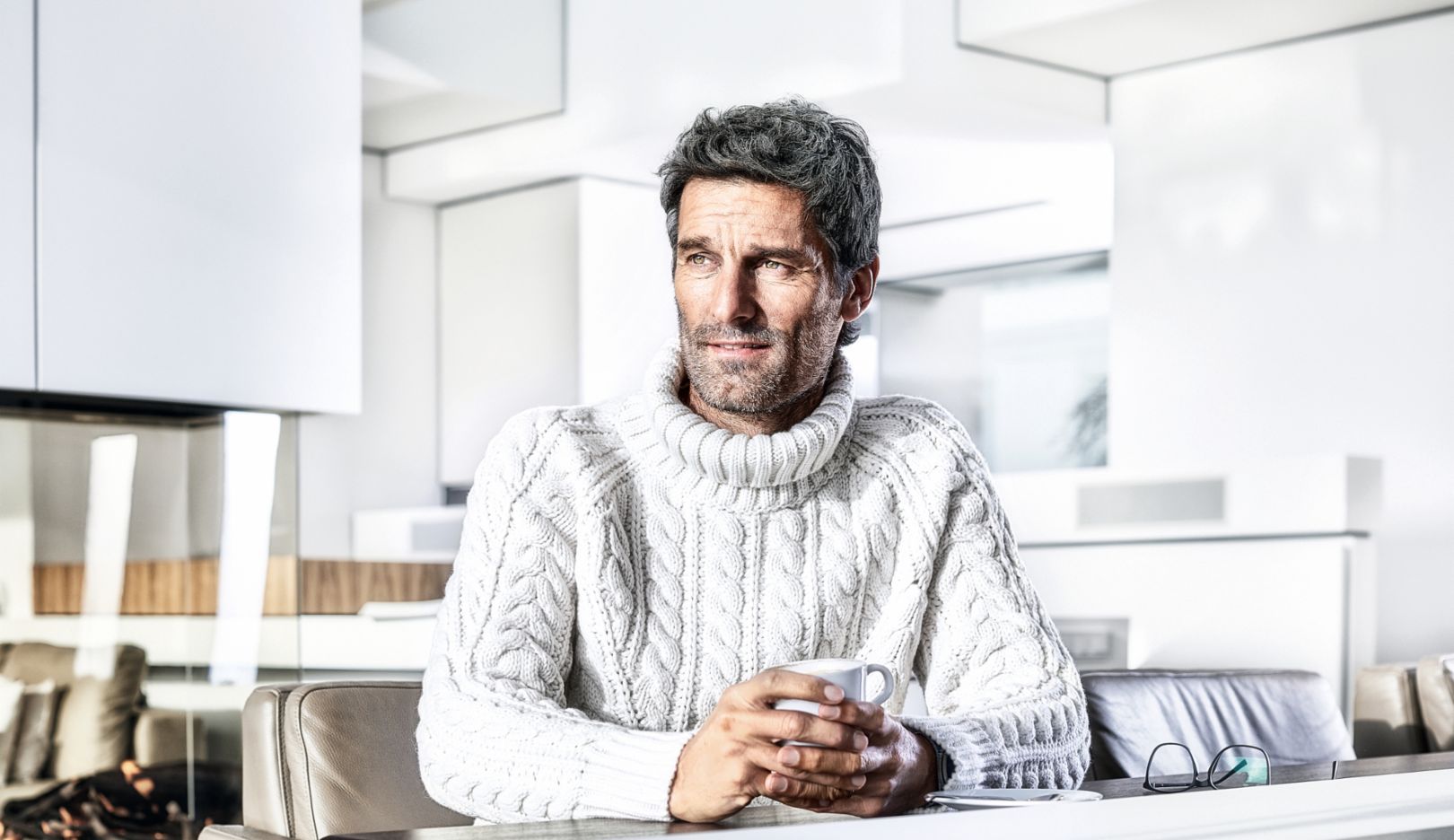 But although he enjoys the convenience of occasionally relinquishing control of the wheel, he could never imagine handing over complete control to the car. "I simply enjoy driving and think I'm a reasonably decent driver," he says with a wink. "And I'm really old-school. I love to chop wood and build myself a fire with it. Swimming, riding horseback—I love that stuff. I grew up on a farm, after all. Fire, water, earth—that's what we come from. We have to take care not to forget that." His generation, Webber says, will certainly be the last one to have to struggle with this bewildering intermediate state: knowing both the earlier, strictly analog world and the new, high-tech one. It delights him to simply hop in the car and drive. To be present with all of his senses, to shift, brake, hit the gas at just the right moment, and "apply all of what I learned as a young race-car driver." To drive, not simply be a passenger. A rare ability that's becoming rarer all the time. "Kids sometimes look at me with total amazement when I drive by in my 356. 'Look, that guy knows how to drive! Wow!' In ten, twenty years, it'll be a really exceptional thing."
Mark Webber
Webber was born in Queanbeyan, Australia, in 1976. The son of a motorcycle dealer, Webber's first love in the world of motorsports was naturally motocross, but he later switched to go-kart. He began his Formula One career in 2002, driving for Minardi, Jaguar, Williams, and Red Bull. In 2014 Webber moved to the FIA World Endurance Championship and Porsche. A year later he took the driver's title.