Surround Sound
The coloratura of a virtuoso tenor or the smooth tones of a female jazz singer? Music is a question of taste. Playback quality, however, is not. The Burmester High-End 3D Surround Sound System in the Porsche Panamera expands into the third dimension.
Consumption data
Panamera 4
Fuel consumption combined: 7.8 – 7.7 l/100 km
CO2 emissions combined: 177 – 175 g/km (as of 2017)
Illustration: ROCKET & WINK
For the first time in automotive history, the sports sedan will feature a new audio format heretofore used exclusively by Hollywood studios: Auro-3D translates the stereo signal into an immersive sound experience that differentiates not only left from right and front from back, but also above from below.
"3-D sound offers an unrivaled listening experience: the ultimate in immersive, natural, and emotive sound reproduction."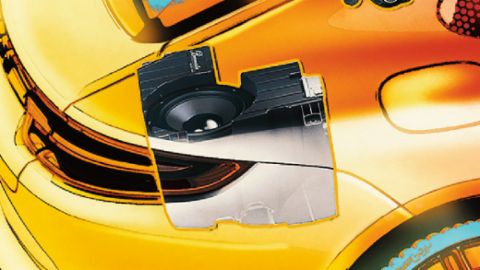 Powerful playback
The amplifier output is an impressive 1,455 watts—almost 50 percent more than its predecessor. The subwoofer musters 400 watts—a third higher than before.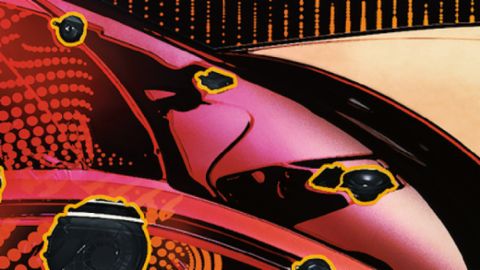 Smartphones never sounded better
Burmester and Porsche developed software that compensates for frequencies omitted during the compression process and repairs coding errors as much as possible.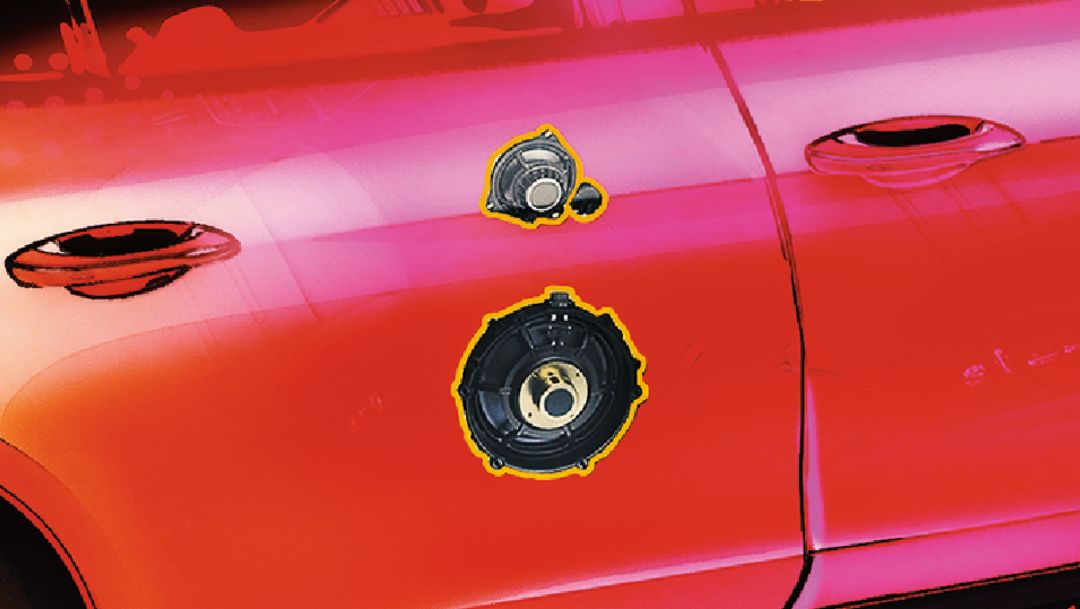 More watts per kilogram
The Burmester system only weighs roughly five hundred grams more than a conventional stereo system—due in no small part to the use of die-cast aluminum baskets in the speakers.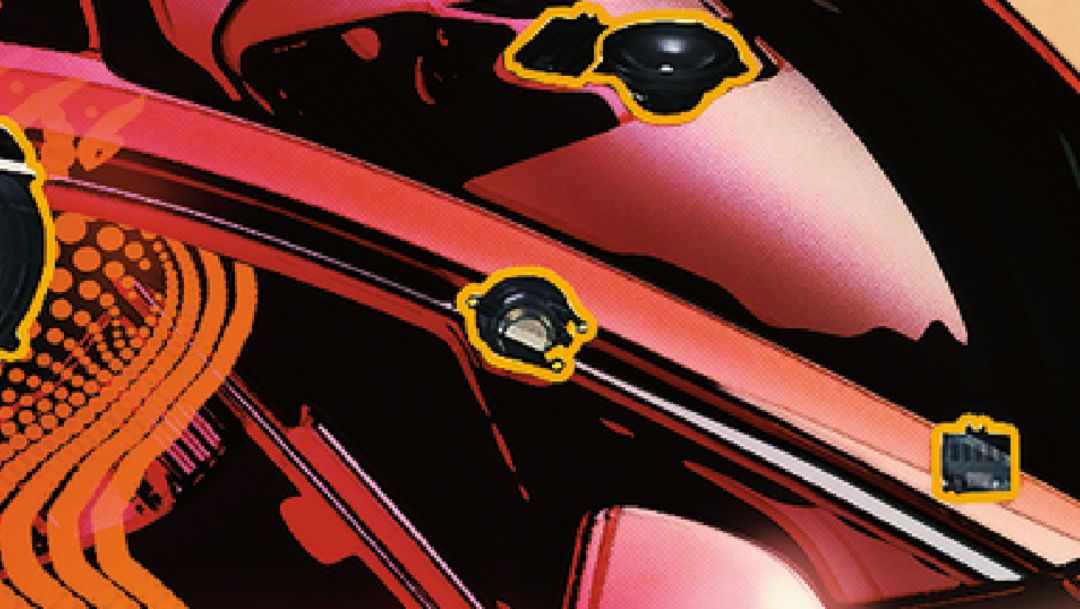 In the third dimension
The upper full-range speakers in the A-pillar carry the 3-D sound into the car. They were specially developed for the Panamera and meet the highest acoustic specifications in the smallest of spaces.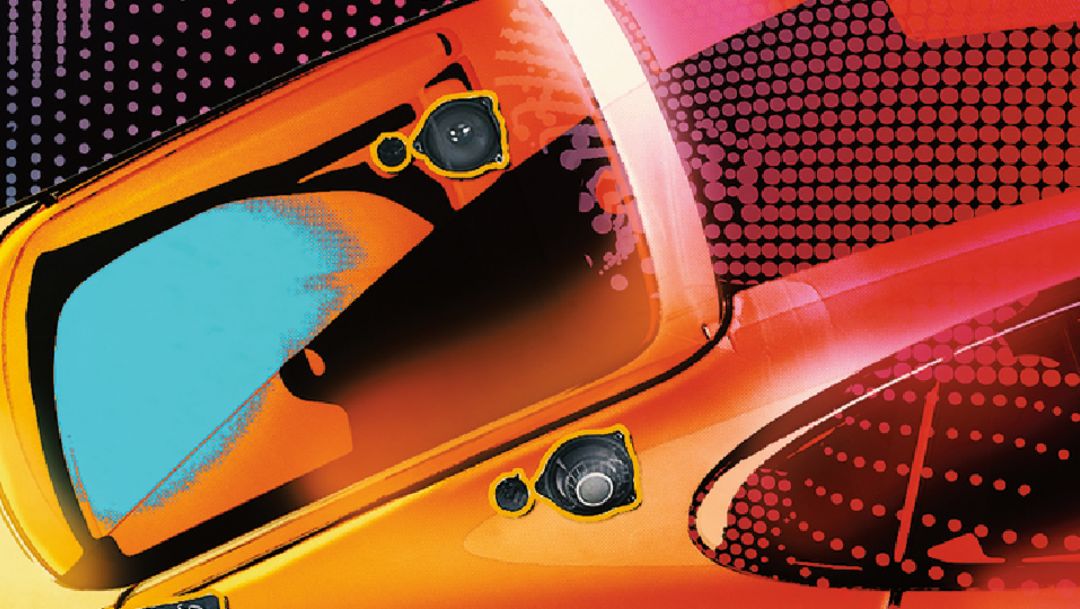 Aided by algorithms
Using a mathematical procedure based on measurements by the world-renowned Galaxy Studios of Belgium, 3-D sound is distributed to twenty-one speakers.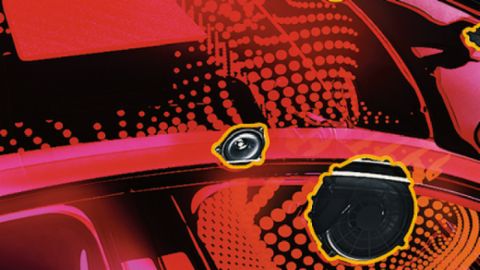 Always plenty in the tank
During hundreds of hours of fine-tuning, acoustics engineers from Burmester and Porsche optimized the sound dynamics. The result: music reproduction that is emotive, precise, and highly dynamic.