Christophorus has never been younger than it is today.
Some 270 billion e-mails are sent throughout the world every day. Around 2.5 billion people own a smartphone. Estimates suggest we'll be downloading around 300 billion apps a year by 2020. What used to be inconceivable is now a matter of course: the smartphone has become our chat room, alarm clock, control center, GPS device, news channel, and movie theater all in one. You can take photos, make videos, go shopping, and play games with it. You can make—or break—your relationships over it. You occasionally even hear about young people making phone calls on it. I have a smartphone, therefore I am. But what does that tell us?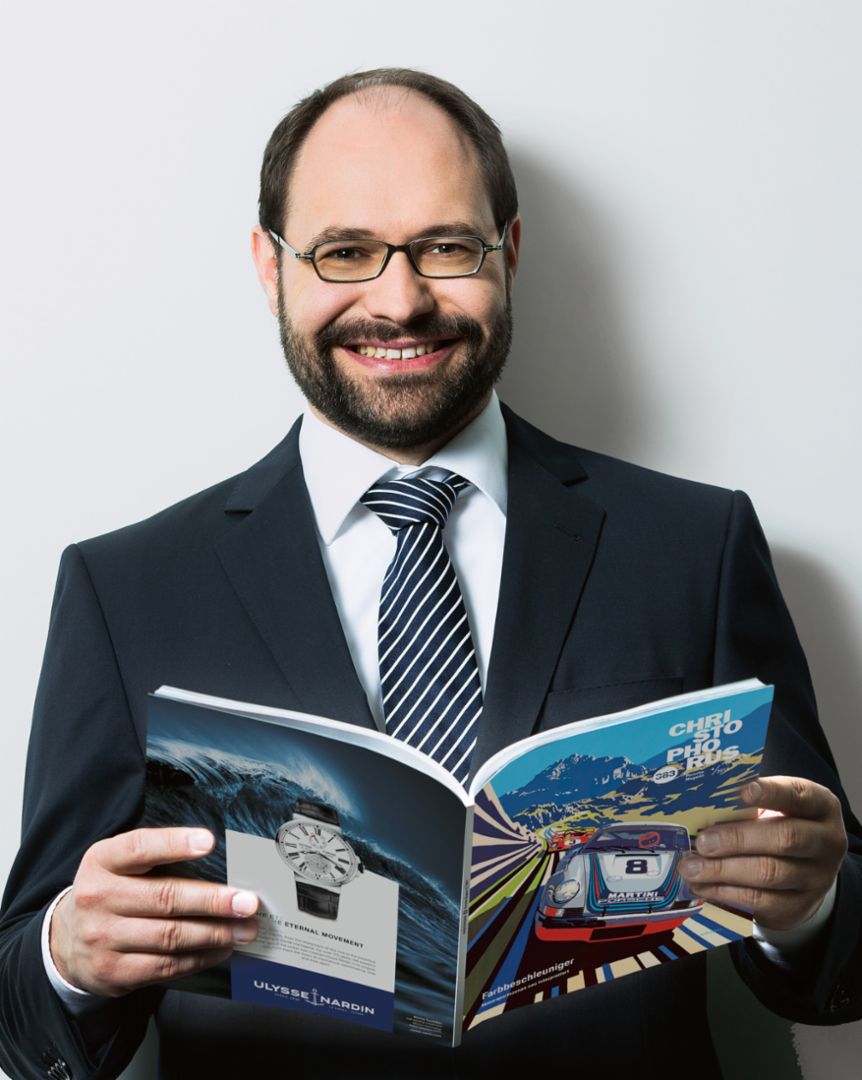 First of all, the Internet and smart devices are changing how we use media in fundamental and irreversible ways. Second, video and audio technology is developing dynamically. And third, the multitude of technical offers and possibilities has a direct impact on our leisure behavior—we create our own digital lifestyle. You're holding the consequence in your hands—the most varied issue of Christophorus ever produced.
The new—and free—Christophorus app puts your Porsche magazine onto your mobile device in eleven languages, enhanced with entertaining videos, astonishing 3-D animations, informative graphics, and brilliant photo galleries. All of the content has been optimized for Apple and Android smartphones and tablets, thanks to responsive design.
Our Christophorus website is also new—perfectly adapted to the device you're using. This lets you view the videos, graphics, and photo series in an even better, clearer, and more enjoyable format. By the way, that also applies to our 9:11 Magazine, Porsche's new online video format.
Does that mean that printed texts and photos are losing their appeal? Not at all. We're convinced that print and digital media can exist neither alone nor independently of each other, but only in conjunction. They complement one another—such that hopefully nothing is lost, but all manner of new possibilities arise. Such as this magazine.
Christophorus first appeared in 1952. That makes it one of the oldest customer magazines in the world. And it has never been younger than it is today.
Wherever you have come from, wherever you are going, our Christophorus will accompany you.